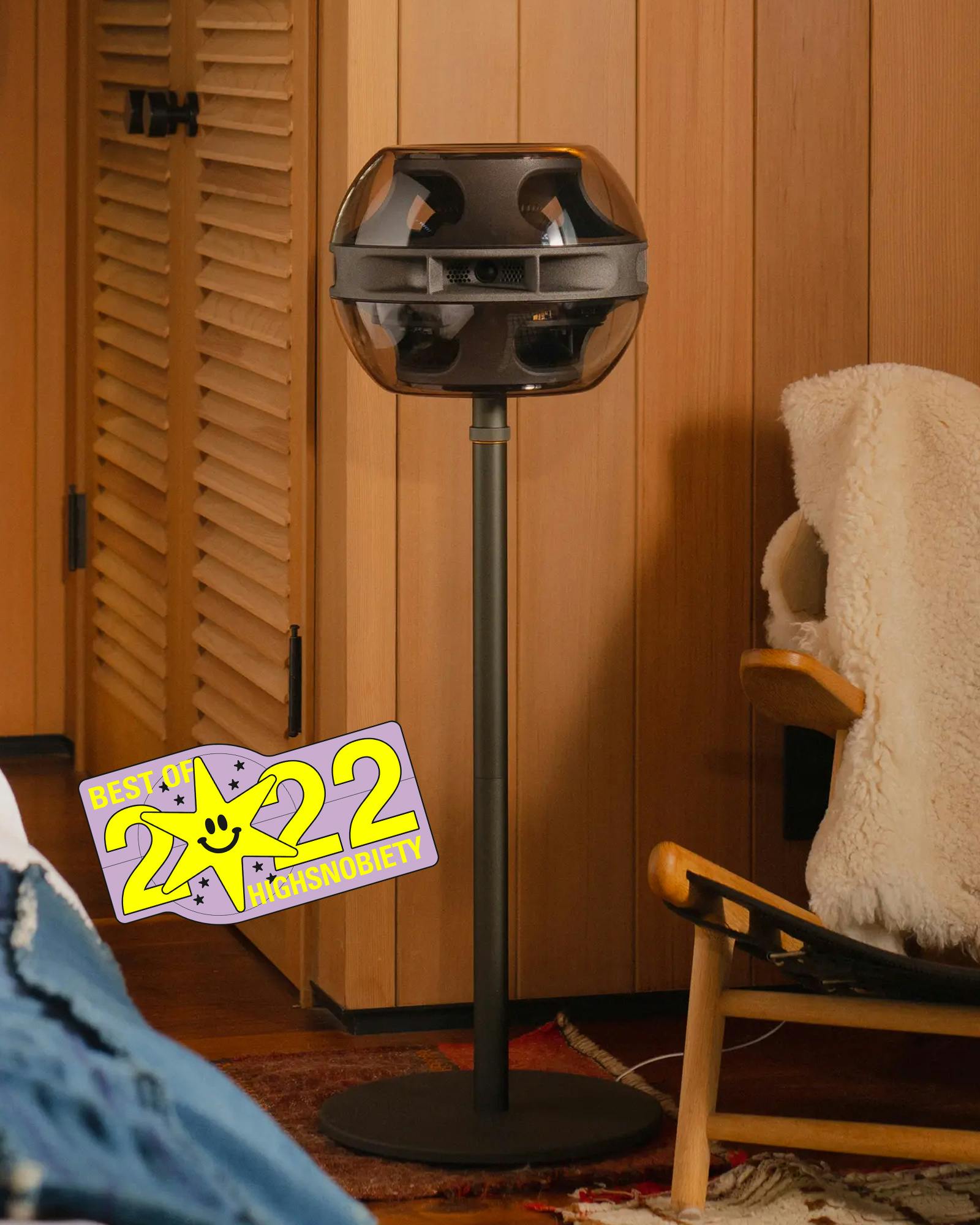 Can you hear that? Of course, you can; 2022 has been loud! Yes, loud; the celebrity world has offered a complete display of anarchy, designers have played music chairs around leading fashion houses, New Balance has become a sneaker chart-topper, and artificial intelligence has risen before our very eyes.
It's been a wild ride; and in the backdrop of it all, we've collectively tucked into our favorite artist's tracks; some of us, at full volume.
Whether or not you've chosen to acknowledge your iPhone telling you it's time to turn the music down, 2022 has been an audio experience like no other. With tech brands across the board pushing the boundaries to expand their audible universe, picking the right devices for your lifestyle setup has become increasingly difficult.
Are you a Nothing, Beats, or Apple kind of guy or gal? Syng? Bang & Olufsen? It's a tricky world to navigate, but fret not; I've spent some time with some of this (and last) year's favorites to help you find the right device to block out the outside world or annoy your neighbors – the choice is yours.
Nothing Ear (stick)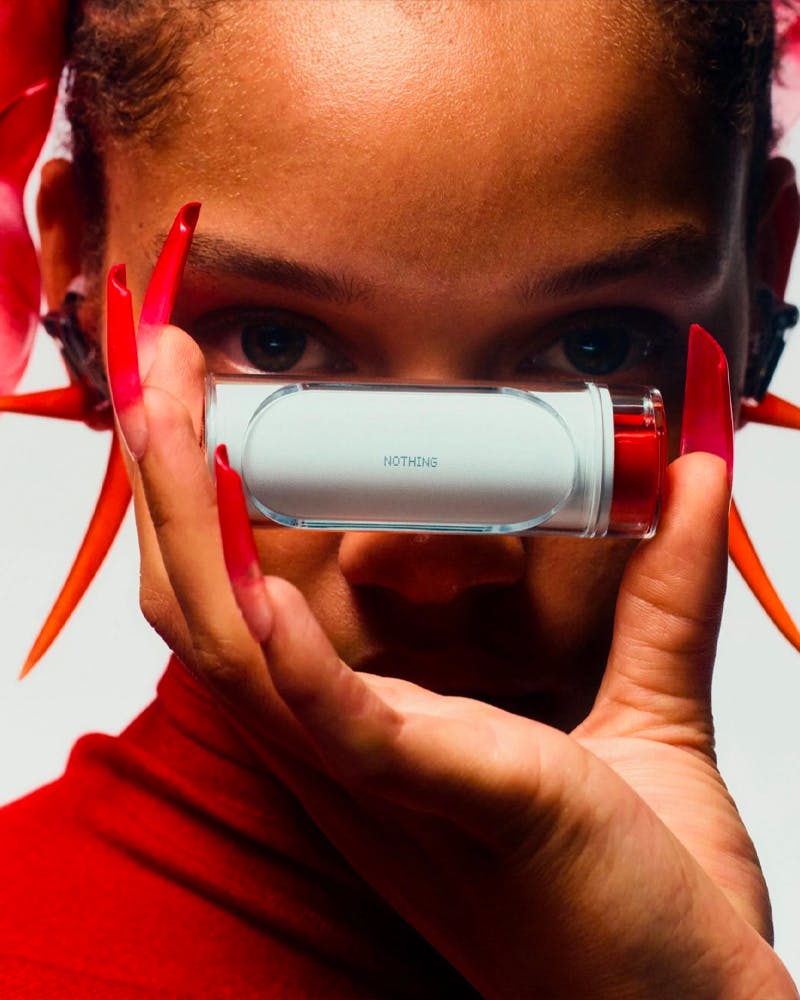 Following up on the huge success of the Nothing Ear (1), the Ear (stick) went the extra mile to showcase the brand's design-led experience. For the fiddlers amongst us, the casing of these buds is absolutely perfect, and the sound quality is great, too.
Personally, my only gripe with these is the lack of active noise canceling – if that's your bag, the Ear (1) is probably a better pick.
You can see a more comprehensive review of everything this evolution of Nothing had to offer here; but if you're looking for an affordable option unique to the rest of the market, look no further.
Syng Cell Alpha
Global lockdowns saw the world take greater pride in its home aesthetics. When four walls become your only sanctuary, you want to ensure it not only feels like home but looks like it, too. With consumers becoming more design conscious of their purchases, whether homeware or candles (looking at you, CENT.ldn), brands have been tasked with upping their game to deliver the future of design.
Syng, a brand that we're big fans of at Highsnobiety, has kept this design focus at its core in its ambitions to craft the future of sound.
Those in the US will likely be familiar with Syng, famed for delivering a 3D audio experience unlike any other. Well, the brand recently found its way to the UK, and consequently, into my home.
If you're looking for an audio device that's going to make a big, impactful statement within your space, look no further. On first glance, I thought the Death Star had found its way through hyperspace to Manchester. The Cell Alpha's design cannot be knocked; it's futuristic, intriguing, and incredibly unique.
What of its 3D audio experience? Well, if you're anything like me and new to home audio, the Cell Alpha is the audio equivalent of jumping in at the deep end. The beauty of the Cell Alpha is that you can customize your audio experience; you can either let this beast do what it does best and fill every corner of the room with crisp, deep, bass-rich sound, or choose where it's directed.
Even at lower volumes, the clarity of sound is incredible, traveling not only to each corner of the room but seemingly through the ground, allowing you to feel the sound as much as you hear it.
If you're a DnB head like me; be warned, cranking this thing up to the higher end of its volume settings will piss off your neighbors. Hello, noise complaints.
Beats Studio Buds
The Beats Studio Buds were my second-ever experience with Beats audio, following the Fit Pro. Straight off the bat, I found these to have a far better casing design. While this doesn't add or subtract from the audio experience itself, it did make keeping track of the buds a lot easier.
Design-wise, these are pretty subtle, with a great selection of colors available, including some slick collaborations. Unlike some of the other buds that I took for a spin this year, these pack both active noise canceling and a transparency mode, making them perfect for the switch between commuting and going to the gym, for example.
Although they do come with a variable selection of tips to customize your fit, I did find these slipping now and again. For audio that you can trust to pack depth and quality, however, they're an easy winner.
Ultimate Ears DROPS
Now, I've got to be straight up here and admit my Ultimate Ears bias. My brothers and I, between us, own a handful of BOOM 3s, a couple of MEGABOOMS, and three HYPERBOOMS. They're loud, and when you connect them, they're even louder – like us.
For people that like to play their music loud, I'd always direct you to Ultimate Ears. When I heard the mention of UE crafting a new wireless audio experience, I was all ears. Literally.
From start to finish, the UE DROPS are an experience unlike any other earbuds in this list. What sets these apart, is that they're molded specifically to your ears.
Once your molding kit has been sent off, these are then used as the foundation for crafting your personalized tips. After you pick the color of your buds and case, they'll be headed back your way.
While I cannot fault the audio experience; which offers the best clarity, bass, and volume of any others on this list, the molding process leaves little room for error. After long periods I found one of my buds began giving me fatigue, forcing me to remove it several times to alleviate the tightness I was experiencing.
Unlike the options available from Nothing, Beats, and Apple, the UE DROPS' charging case is pretty clunky, taking up a lot of space, and oftentimes leaving you a little confused as to how much charge is available – until you place the DROPS into your ears, as they'll always let you know how much battery they're on.
Bang & Olufsen Beosound A1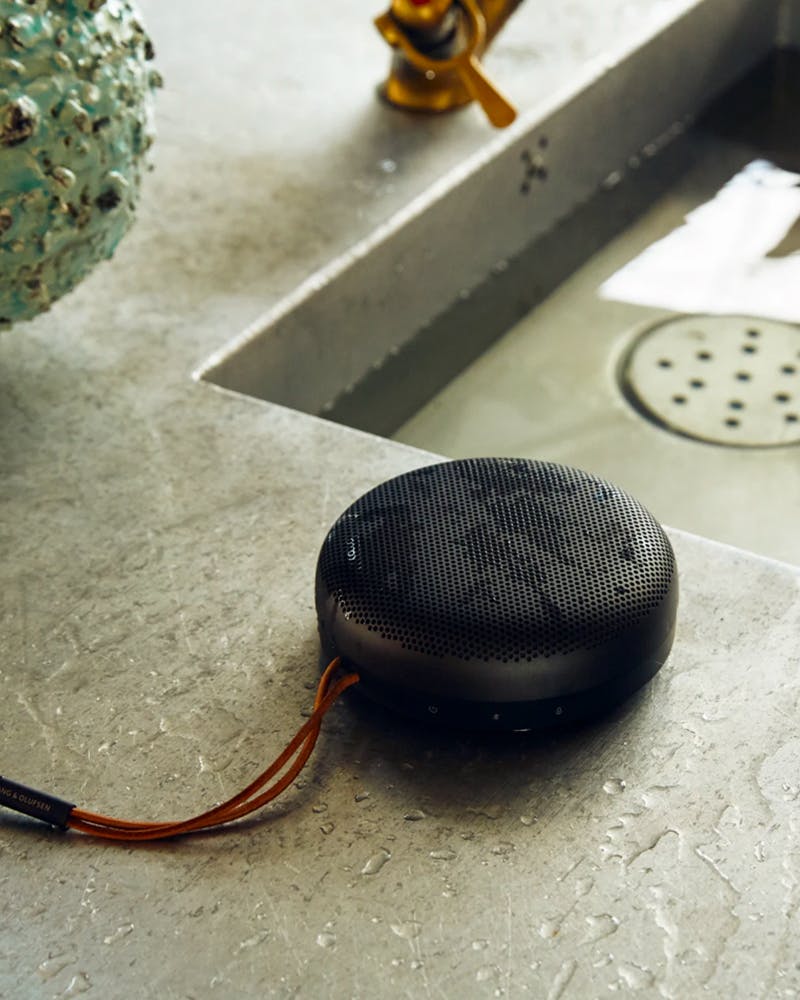 I think it's fair to say that we all love listening to music in the shower. Nothing quite beats spending a little too long letting it all go, with your favorite R&B tracks complimenting the sound of the water. Just me?
After years of bringing a speaker into the bathroom and having to leave it on the side, outside the shower, or worse yet, putting your phone in a glass to try and overpower the volume of the water, the Beosound A1 was heaven-sent.
Thanks to its completely waterproof construction, you can take this bad boy into the shower with you. Personally, I've got mine hanging near the tap, which allows the rich sound quality to fill the room without the need for an extreme volume setting.
Obviously, you can use the wireless device in any room of your choice – its lightweight and hangtag would make it the perfect camping companion, too.
Nothing Ear (1)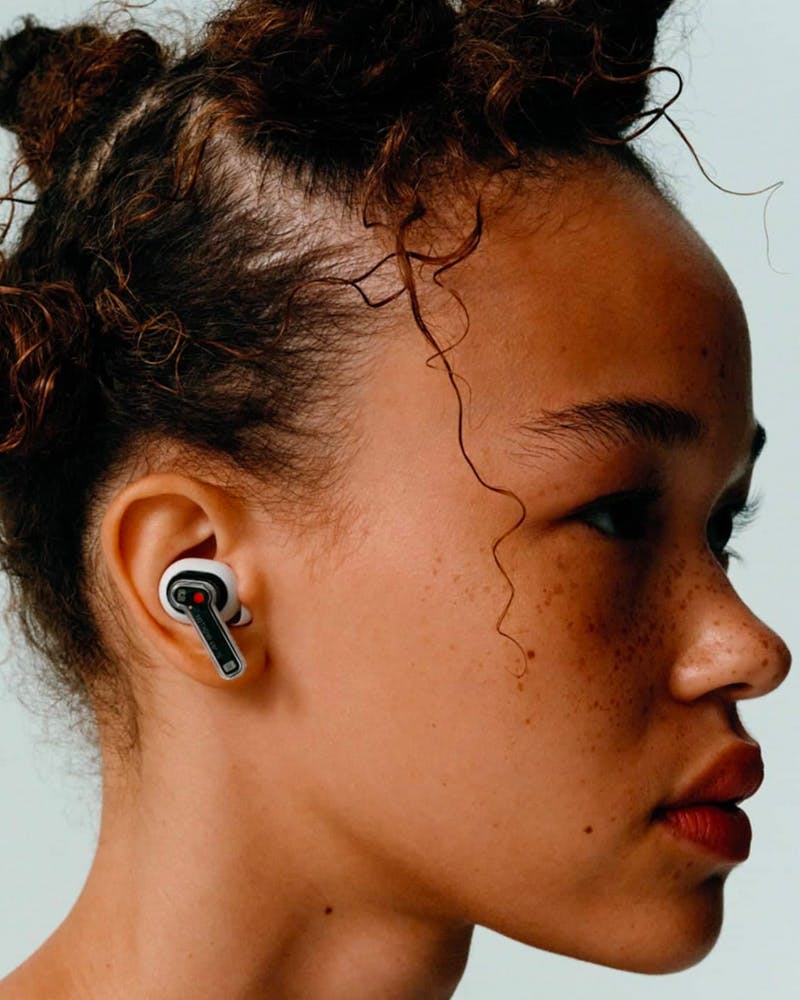 Although the Nothing Ear (1) is another audio device that didn't release in 2022, having landed in the summer of 2021, they've continued to be a rising star amongst the clutter of wireless earbud options on the market.
First and foremost, you can't argue with the price of these – they clock in considerably cheaper than anything you can get from Apple and Beats, without sacrificing significant quality.
Although the design of the Ear (1) will be what draws you to the product, the quality and price will be what keep you. The only downside I experienced during my time with these came when taking calls – I did experience several occasions on which people struggled to hear me with complete clarity, but these issues have improved significantly with the introduction of the Ear (stick).
Beats Fit Pro
When these finally made their way to the UK/EU earlier this year, I was surprised at how big the hype was. Having got my hands on a pair, I took them for a spin at the gym (their intended environment), and straight away I had multiple people coming up to me asking where I'd purchase them, as they'd been waiting for them to launch on this side of the pond.
Their desirability was warranted, as the Fit Pro fit was one of the best that I've experienced so far. While most earbud users tend to go for an option that sits in the ear without the need for wings to hug them into place, when you're training, this comes in incredibly useful.
Whether running or hitting deadlifts, these never fell out of my ears and remained incredibly comfortable throughout my workouts.
One huge downside to the design of the Fit Pro, however, is the case. Unfortunately, this lets them down hugely – if you drop the case while the buds are inside, you'll be chasing both across opposite ends of the room. For this reason, I very quickly lost one of the buds in transit.
Bang & Olufsen Beosound Emerge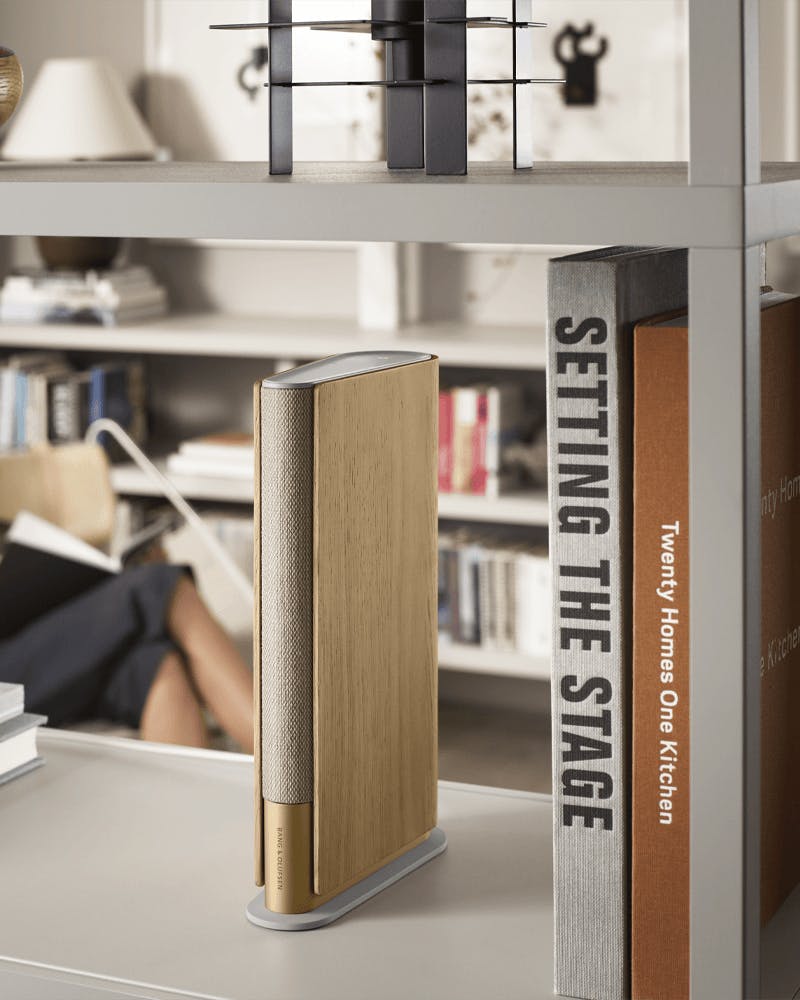 Outside of the UE HYPERBOOM (which is more like a portable festival), before 2022, I hadn't enjoyed a real home audio experience. Sure, I'd been around an Alexa or two, but let's be straight up; they're not about to get the bass pumping around the gaff.
I'd always had Bang & Olufsen on my radar; having lived in Denmark for a stretch, I'd found myself around many a home audio system, and it quickly became clear why so many homes stock multiple pieces of its gear.
Keen to try some out for myself, the Beosound Emerge was the perfect entry-level product. Small, discreet, but packing a serious punch, this isn't one to underestimate.
Beautifully designed as you'd expect from the Danes, no matter how big the room you choose to make its home, this won't struggle to fill the space with crisp sound.
If, like me, you've got some Google gear in your home, this will seamlessly connect to your network, allowing for complete ease of access.
Marshall Motif A.N.C
I think I speak for us all when I say; sometimes, all we want is silence. No, obviously not from our music, but from the world around us. There's nothing worse than getting into the bop of your favorite track just for commuter noise to throw you off your rhythm.
That's the beauty of active noise canceling; you possess the power to block the world out completely. Most options on the market will give you the options of A.N.C., but some are made better than others.
If you're looking to upgrade on what your Apple Air Pods have to offer than Marshall's Motif earbuds are more than up to the challenge. More than just silencers, they'll also do wonders for the clarity of your audio experience.