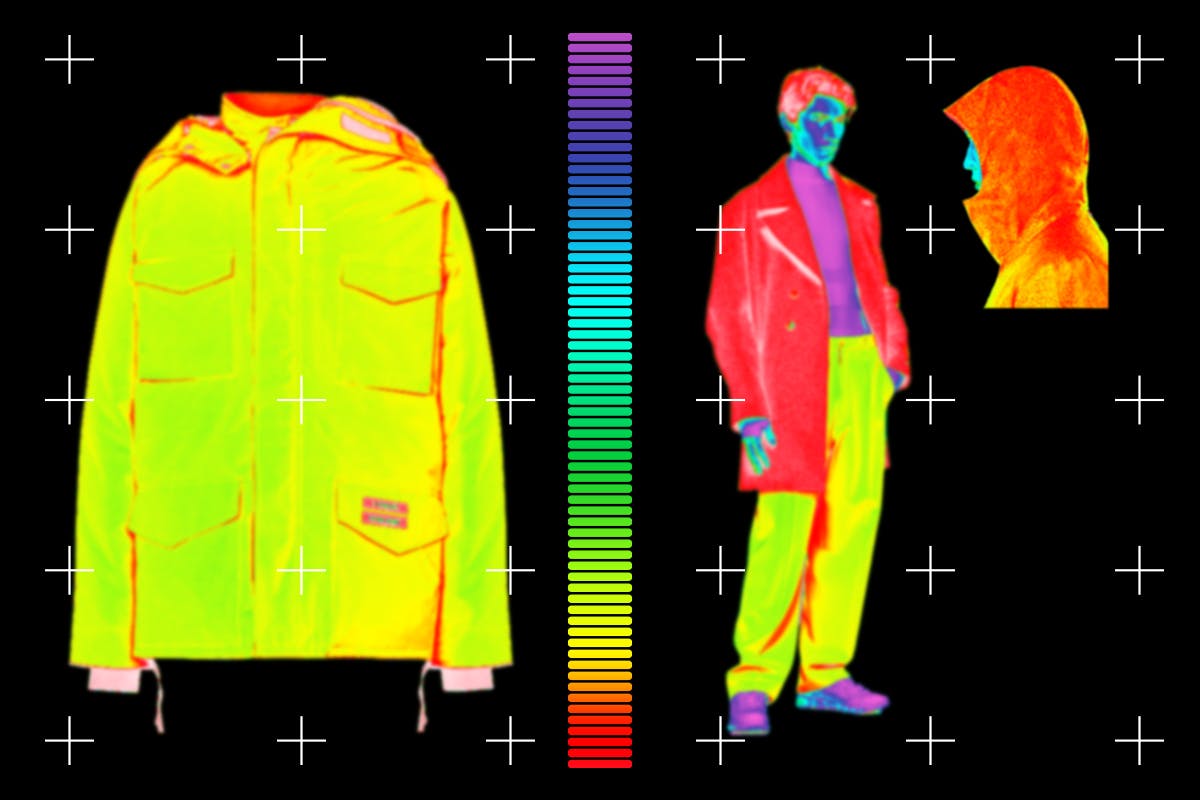 Despite the occasional spells of warm weather coat season is just around the corner and, for some, its arrival is a daunting reminder of the lack of outerwear in their wardrobe.
Bundling up has its perks of course, but choosing the right coat can be tricky. While some prefer to stock up on multiple layers of wool or shearling to the point where simply functioning becomes a hectic task, others opt for a more covert approach with all the cozy fabrics built in. Warm winter staples from brands like The North Face and Stone Island are well known for their wind and water-resistant properties that can fight the winter's coldest days all by themselves.
With that in mind, we assembled a list of some of our favorite winter coats to wear this season that are sure to keep you warm, and even earn you a few clout points for the gram. From wooly options by Our Legacy to playful pieces from Dries van Noten, these coats can do it all.
Check out some of this season's best winter coats below.
Acne Studios Padded Parka
Few brands excel at minimalism and quality as well as Acne, so consider this parka a worthy investment. The interior of the hood is lined with shearling and there are enough pockets to fit all of your necessities.
ROA Shiny Down Jacket
Not to knock your traditional bubble jacket, but if you're looking to properly elevate your outerwear ROA has got you covered. The high-sheen finish is eye-catching to say the least.
Our Legacy Wool Duffel Coat
It's always nice to switch things and tap into different styles with a luxurious wool coat. Along with the protective storm flap at the neck, this coat is decorated with leather buttons for a unique finish.
Jacquemus La Doudoune Chemise
Regardless of where you're at this winter, at some point it'll pay off to have a water-repellent jacket. This puffer/parka is just a taste of Jacquemus' ability to blend practicality with minimalist details.
A-COLD-WALL* Down Jacket
A-COLD-WALL* is one of the many purveyors of technical clothing whose garments easily cater to tough and inclement weather conditions. The duck down filling and water-repellent finish makes this jacket essential for everyday use.
Liberal Youth Ministry Checked Coat
Dropping all the way down to the shins, this checked number from Liberal Youth Ministry definitely provides some of the best protection on offer this season.
Dries Van Noten Fluffy Ronnor Jacket
If you're looking to make a statement this winter the Ronnor jacket could be just what you're searching for. Aside from making you stand out wherever you're at, the mohair and cotton blend will surely keep you feeling cozy.
entire studios PFD V2 Jacket
Entire Studios is a relatively young label that has made a name for itself above all because of its puffer jackets. The PFD V2 Jacket is just one of a collection of bold cropped puffers for FW22.
Jil Sander Wool Coat
Another master of seasonless minimalism, Jil Sander, has blessed us with a weighty and oversized coat that will make layering your favorite go-to trick for the colder months.
C.P. Company DD Shell Down Jacket
Some coats return every season and always have a space saved for them in our wardrobe. One such coat is C.P. Company's DD Shell Down Jacket. High-end performance meets an exacting eye for detail and style — it's a win on all sides.
Wales Bonner Eternity Duffle Coat
When the temperature really drops, wool can be a great option for keeping the cold at bay. Wales Bonner takes this double-breasted staple to another level by adorning it with lapus lazuli buttons for a luxurious touch.
C.P. Company 50 Fili Rubber Parka
What separates this parka from the rest is the exterior resin coating that ensures you're protected from wind and light moisture, as well as adding to the overall durability of the coat. The removable lining can also be worn individually for those days where you're taking it easy.
Stone Island Naslan Light Watro Down Jacket
Like most of Stone Island's outerwear, the Naslan down jacket is mechanically crafted to withstand tough conditions. The eiderdown padding offers more insulation compared to other duck down jackets and the hood splits in half to add a unique touch to your winter 'fit.
The North Face Himalayan Parka
The North Face's RMST (remastered) series reinvents classic silhouettes with recycled materials for a more eco-friendly product. Everything from the polyester exterior to the down filling utilize recycled contents but still pack the same wind and water-repellent finish.
Want to keep browsing? Head to the Highsnobiety Shop for more products that we love.