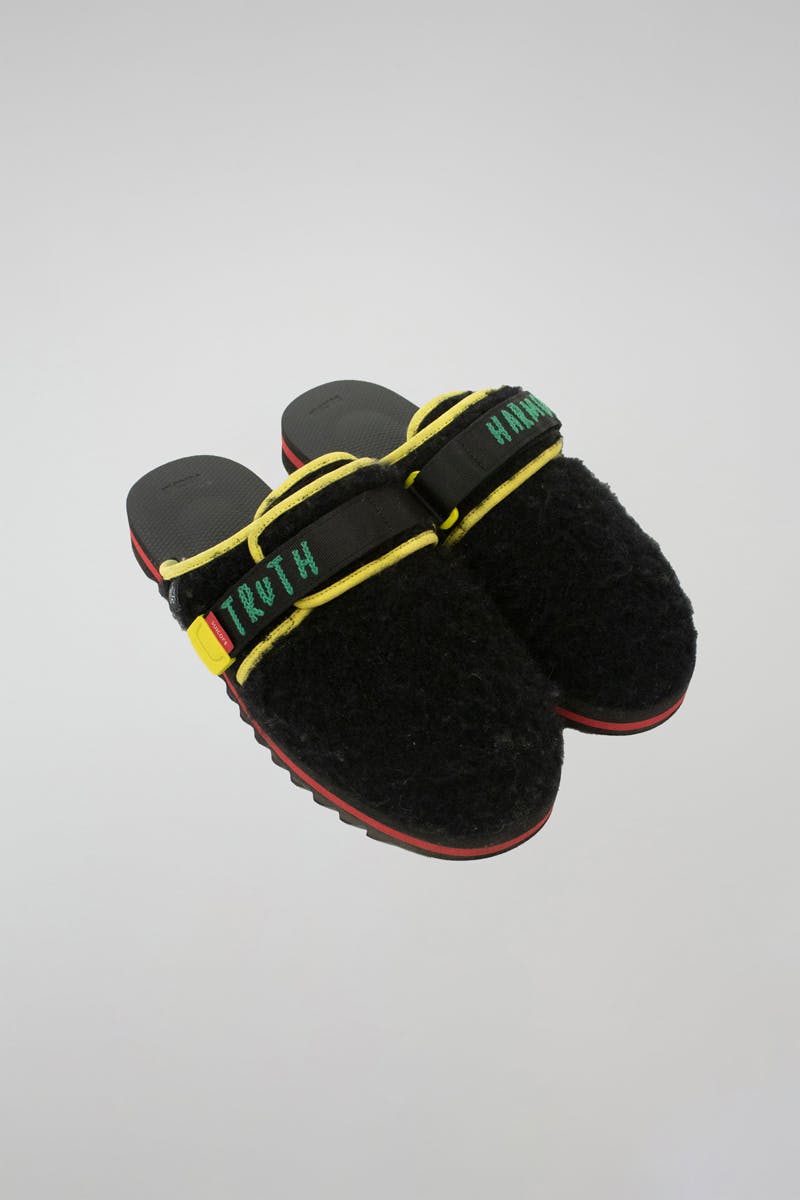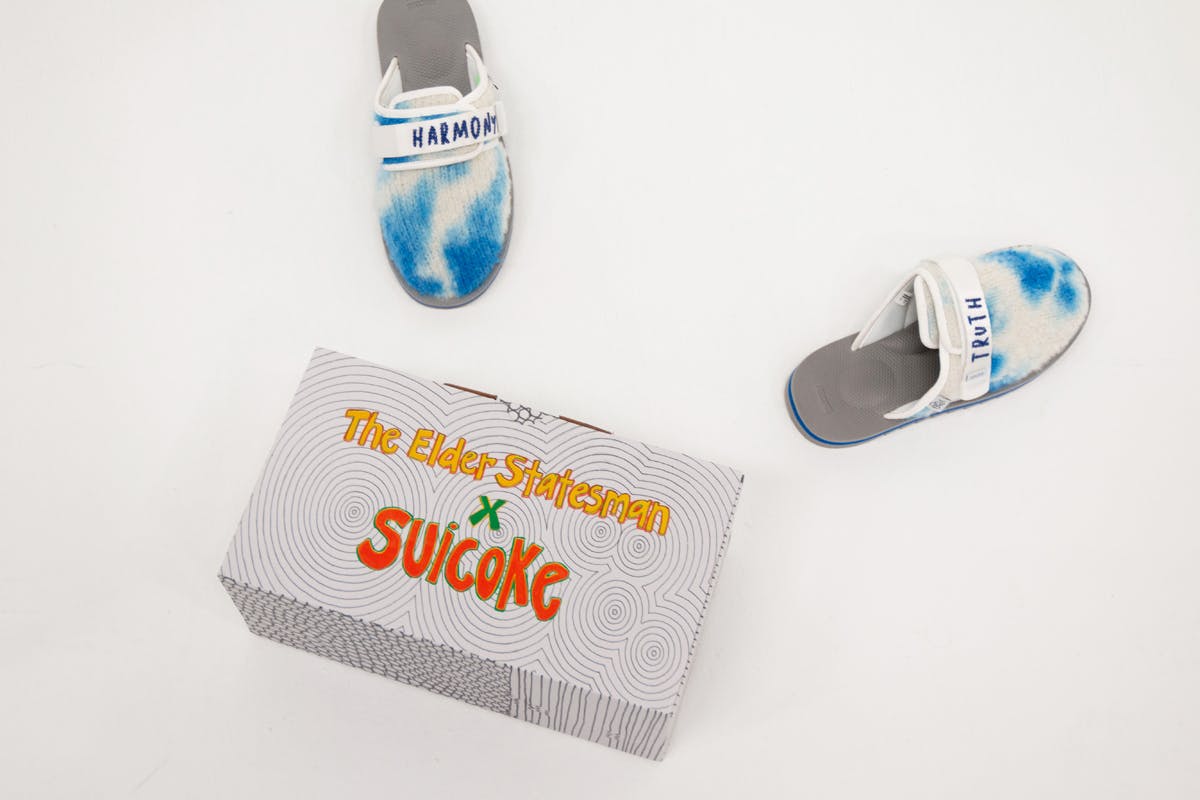 Brand: Elder Statesman x Suicoke
Season: Fall/Winter 2021
Release Date: November 8 online, November 26 at global stockists
Buy: Suicoke's website and Elder Statesman's web store
Editor's Notes: Oh, what do you mean — you don't lounge around the house with cashmere and silk slippers? Thankfully, Elder Statesman and Suicoke are here to help you correct this misgiving.
As evidenced by Elder Statesman's recent team-up with Mister Mort, the Californian company is fully focused on balancing its artisanal textiles with a healthy dose of whimsy.
Case in point: Elder Statesman's two pairs of bespoke Suicoke ZAVO slide sandals are wrapped in luscious cashmere/silk teddy. It's soft, it's luxurious, it's fun, and it's set atop some pretty tough shark-toothed Vibram soles.
Though I personally prefer the more colorful pairs — each of which was tie-dyed in Los Angeles — Elder Statesman also provided a more subtle set of black slippers. They're still trimmed with yellow and stitched with Elder Statesman's neo-hippy text on the strap, though, so this isn't exactly a low-key flex.
It's all part of Elder Statesman's deep dive into the trippy themes of the post-Deadhead fashion. Both Elder Statesman and Suicoke push a message of easy comfort, one that speaks to a post-pandemic desire to get dressed again.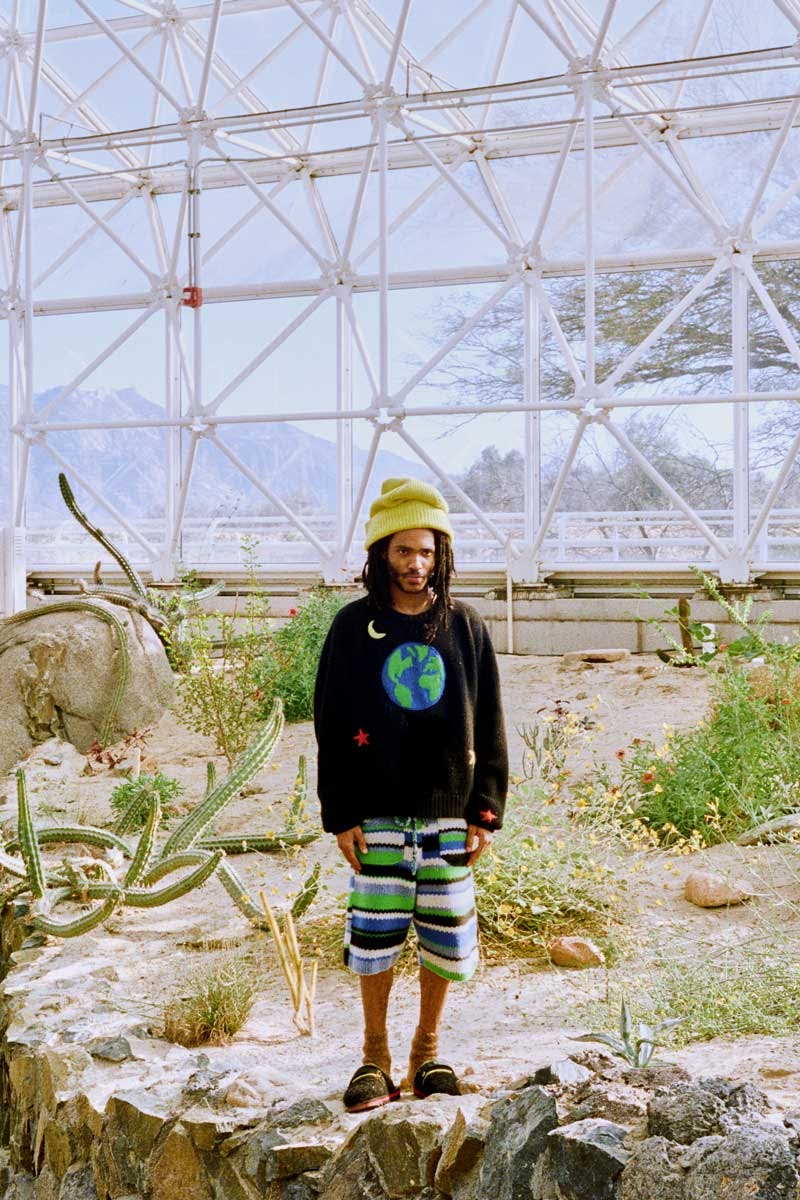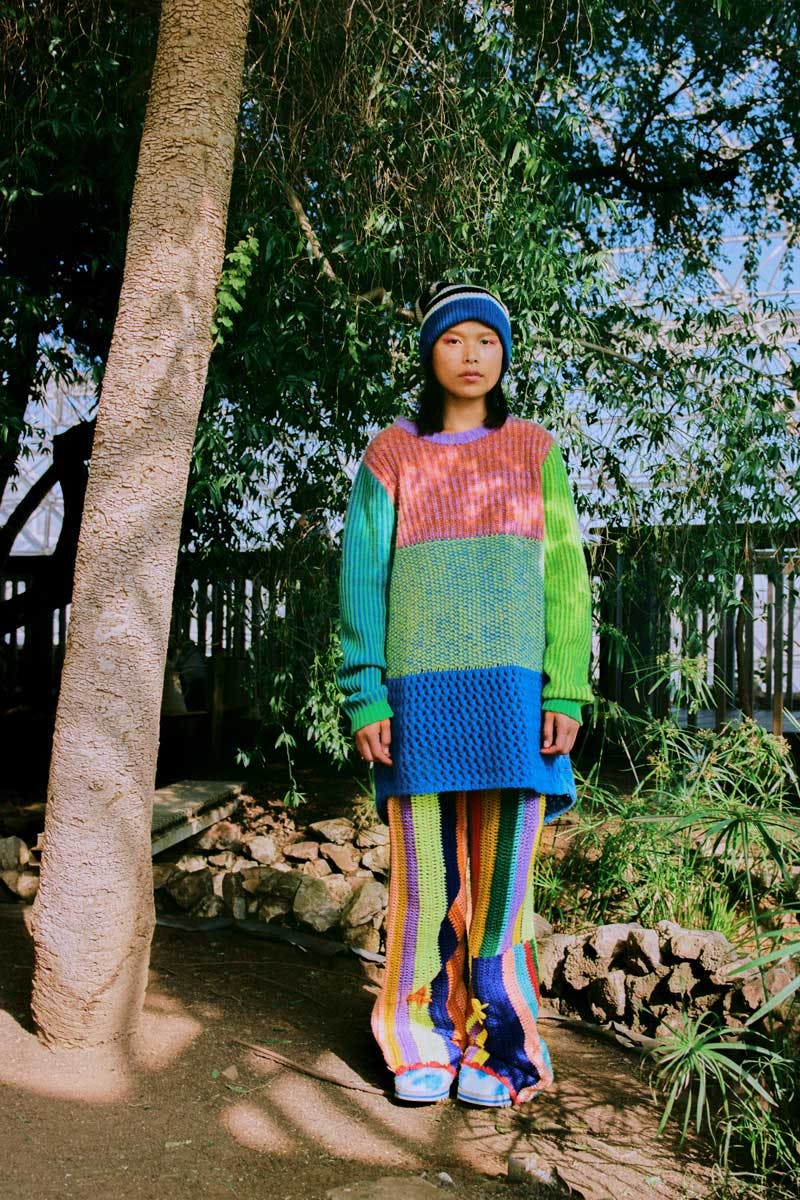 Instead of stuffing ourselves into suits, though, we wanna have fun with high-end clothes while maximizing comfort.
Fuzzy sandals epitomize our mood, as Elder Statesman knows.
​​To stay updated on everything happening in the sneaker world, check out the best sneakers to add to your rotation this week, follow @highsnobietysneakers on Instagram, and sign up to our newsletter for early access to the best drops sent straight to your inbox.
Shop our favorite footwear