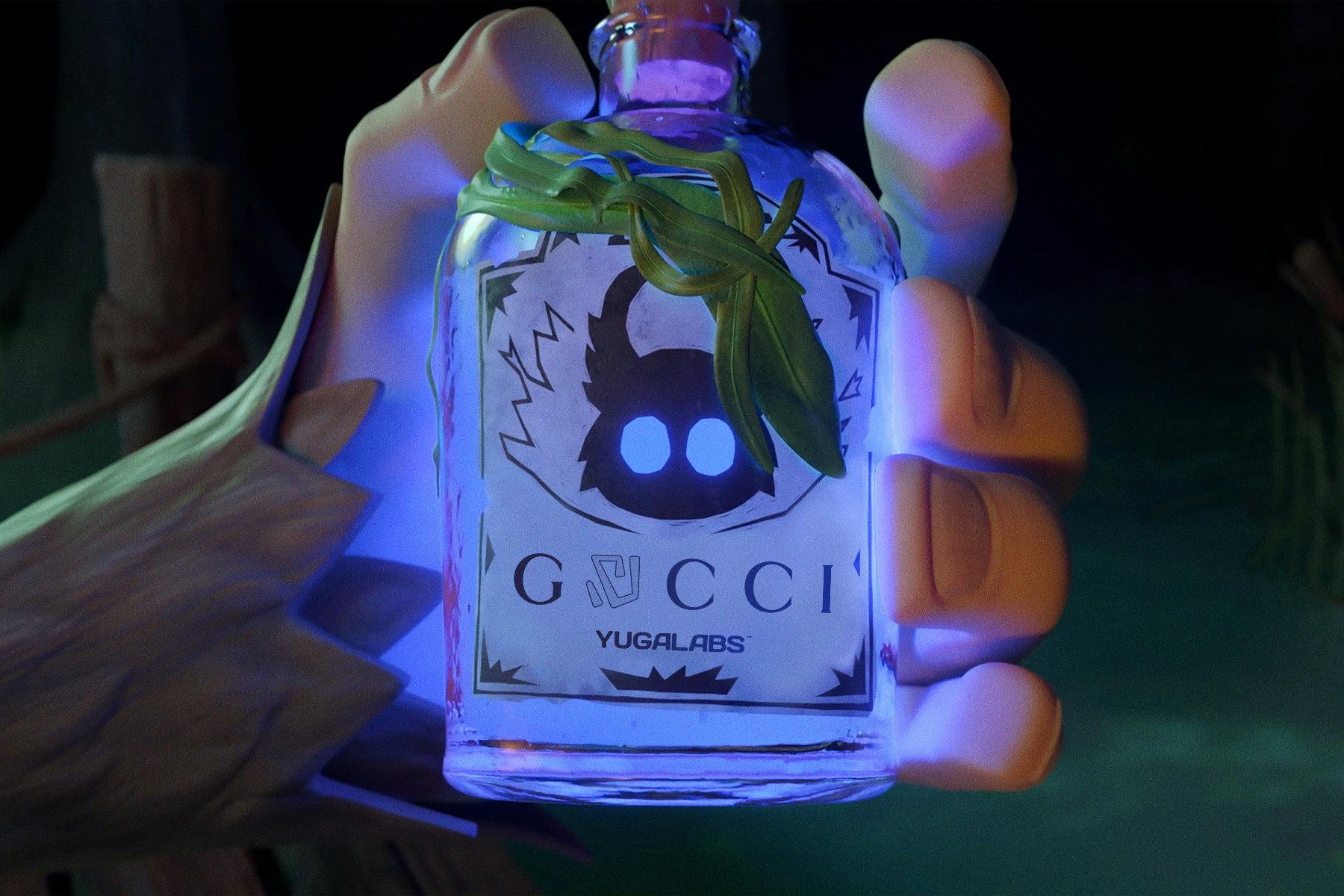 Gucci and Yuga Labs, the parent company of web3-native projects like Bored Ape Yacht Club, CryptoPunks, Meebits, and 10KTF, are diving deeper into the multiverse. On March 27, the pair "announced a multi-year partnership," according to a press release.
The pair will "[explore] the intersection between fashion and entertainment in the Metaverse," they say, pointing to Gucci's role in Yuga Labs' "gamified, metaRPG" Otherside project, which will debut in late March 2023.
Gucci is no stranger to metaverse-related ventures. Since it debuted its first NFT back in 2023, Gucci has actually never stopped experimenting with web3 projects, ranging from "Gucci Grail" NFT clothes co-created with 10KTF's Wagmi-san to a series of artist partnerships that yielded Gucci-branded digital artworks.
On April 3, Gucci and Yuga Labs deepened their partnership with the KodaPendant, which will only be made available in a limited edition of 3,333.
Available to Otherside users as part of Otherside: Relics by Gucci, the KodaPendant NFT will grant holders exclusive perks, including the ability to claim an IRL silver necklace later this year.
This all makes sense within Gucci's world.
Its own seasonal collections and product launches have been outfitted with metaverse-friendly AR tech over the years, for instance, like Gucci's Sneaker Garage, which allows users to "wear" Gucci sneakers before buying them.
Plus, Gucci's ongoing partnership with Roblox has brought big bucks and bigger influences into its intangible fold.
Yuga Labs, meanwhile, represents some of the biggest names in web3, with Bored Ape Yacht Club and CryptoPunks remaining some of the only blue chip NFT projects on the market even during "crypto winter."
Bored Ape Yacht Club, in particular, has proven versatile even beyond web3, as its inimitable digital monkeys, coveted by celebrities and crypto aficionados alike, expand into disparate realms like beauty and sneaker-savvy fashion, the latter with frequent Gucci collaborator adidas.
Shop our favorite products