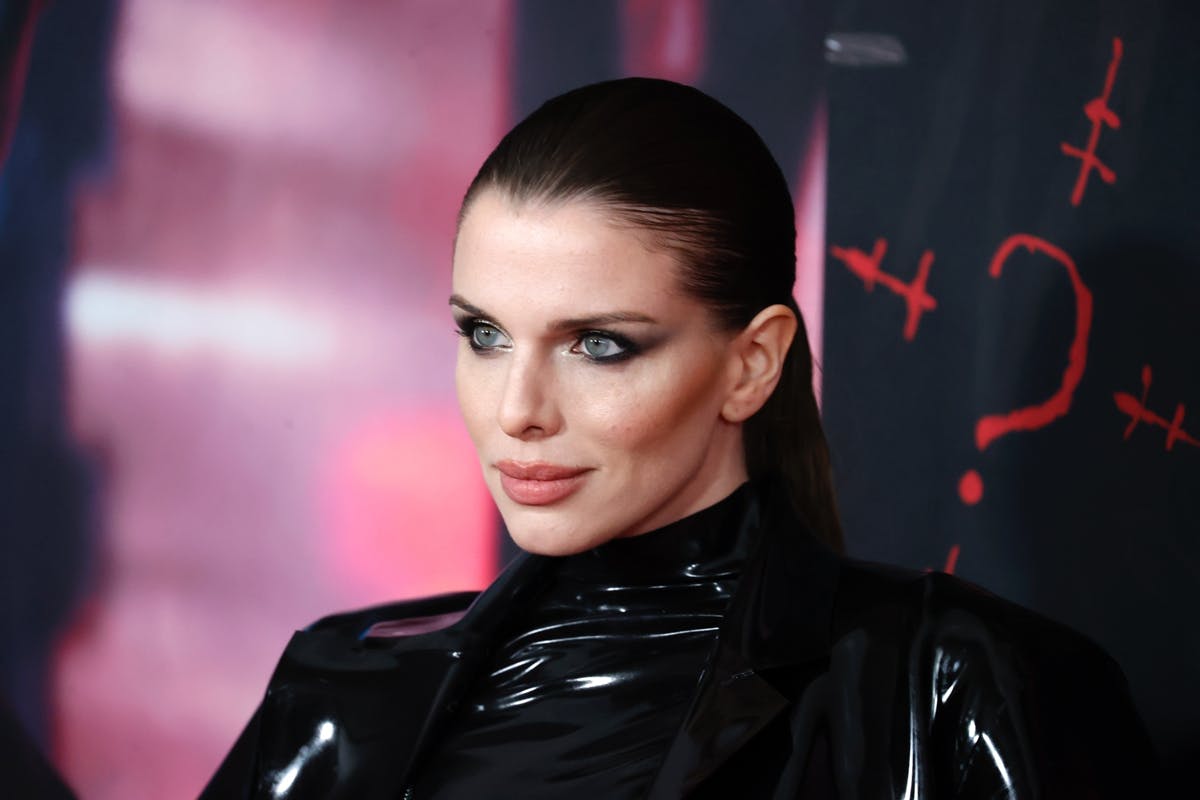 After literal choker dresses and scissor-happy skirt sets, you have to expect the unexpected when it comes to Julia Fox's unconventional street style. For her latest look, the actress steps out in yet another head-turning ensemble — but this time, taking notes from the queen of eccentric fashion: Lady Gaga.
On April 23, Julia Fox — fresh off her flight attendant job at Supreme — strutted in a barely-there lace-up Jade Cropper silk slip dress and stress-free quilted handbag during a casual stroll through NY.
She sported a pair of soaring patent leather platform boots on foot — tall and risqué enough to break onlookers' necks and the wearer's ankles (I can see why Fox's eyes are closed now).
When I saw Fox's look, my mind instantly screamed, "Gaga!" — as her 'fit reminded me of the musician's campy fashion, which included regular appearances of towering platform heels.
While Gaga's style has shifted to calmer, classic-chic attire as of late, she hasn't given up her sky-high boots just yet.
During promotional runs for House of Gucci and her final tour with Tony Bennett in 2021, she graced the streets in casual looks like two-piece Marc Jacobs sets, topped off with 9-inch platforms. I mean, it wouldn't be very Gaga-like for her not to have them.
Then, who better to channel prime Gaga energy than Julia Fox? Leave it to the "Unca Jahms" actress to take the Gaga style route with her new 'fit, spicing up a silk dress with some slick towering platform leather boots.
You can say what you want about Miss Julia Fox, but I actually look forward to her style moments, no matter how outlandish they may be. In my opinion, she's making street style exciting again, with each DIY and raccoon-eyed step at a time.