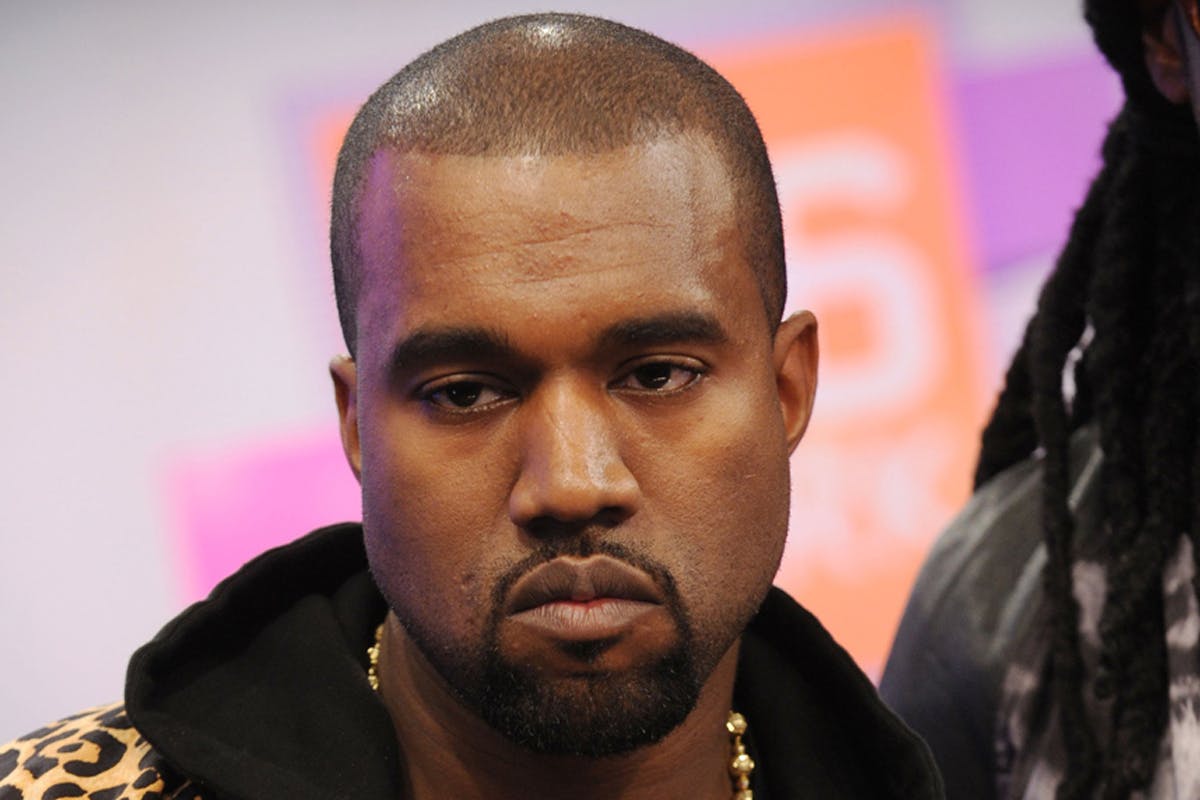 This article was published on March 13 and updated on March 16
After feuds with Kid Cudi and Peppa Pig, Kanye West expands his lengthy beef list following a new social media fallout with actor and comedian D.L. Hughley.
In an Instagram post on March 13, Ye called out Hughley directly.
"D.L. Hughley is a pawn, but I address everything and find addresses, D.L. So, don't speak on me or my children. I can afford to hurt you."
The DONDA 2 artist continues in another post, "We gone stop letting practicing drug addicts be used by leftist to Willie Lynch our future. Black people with our own opinion are not allowed to speak in public. I am the glitch." [sic]
"D.L., God does not like you," Ye continued hyperbolically (I guess if you're a self-professed Christian, you can speak for God and it isn't blasphemous?).
"You have no favor. Your family hates you. I would hate to be related to somebody who used to be famous. Now, you are just known as a broke pawn; at least Oprah got billions 'allegedly.' Come on, leftist. Y'all gotta do better than D.L."
Complying with his "address everything and find addresses" bit, Ye even discovers D.L. Hughley lives in Calabasas, saying "God is good" and hinting that he's not afraid to pull up and act on his threat.
Now, I know you may be wondering: what did D.L. Hughley do to receive this heat from Kanye West? Well, let's just say Ye wasn't feeling his stalker branding given by Hughley.
In an interview with DJ Vlad, Hughley stated Kanye West is stalking Kim Kardashian, adding, "You can think it's cute. If it were my daughter, I'd do something about it. I don't think it's funny. You can't write a beat so good that you get to do these things."
With fans split on the West's questionable moves lately, many couldn't deny that the D.L. Hughley made valid points — and Ye's knee-jerk reaction justifies them.
D.L. Hughley eventually responded to Kanye West's comments, saying, "Hmmm! Ain't it weird that #Kanye supposedly has all these goons who will kill for him, but not one of them will get his prescriptions filled?"
"Here's a thought while you're on your way to kill me in Calabasas, how about somebody drop by CVS and pick up his Xanax! Lol."
You would think Ye would be upset following Kim K.'s "West"-less last name and IG-official relationship with Pete Davidson.
However, the YEEZY founder claims to be over Kardashian romantically and more focused on the "TikTok stuff" – you know, that "TikTok stuff" that sparked the huge social media fallout with Kim Kardashian in February (Yeah, that "TikTok stuff").
Yep, Ye's still adamant about keeping North away from TikTok and spending more time with her IRL, which he believes Kim Kardashian is actively thwarting.
Somehow, Perez Hilton also found himself in the Ye mix, as the rapper told him to "never put [his name] next to the word 'abuse.'"
On March 15, Hughley again addressed West's aggro overreactions, calling the rapper — among other things — a "lost soul."
Naturally, this sparked another round of IG jabs from Ye, who charmingly made fun of one of Hughley's old outfits.