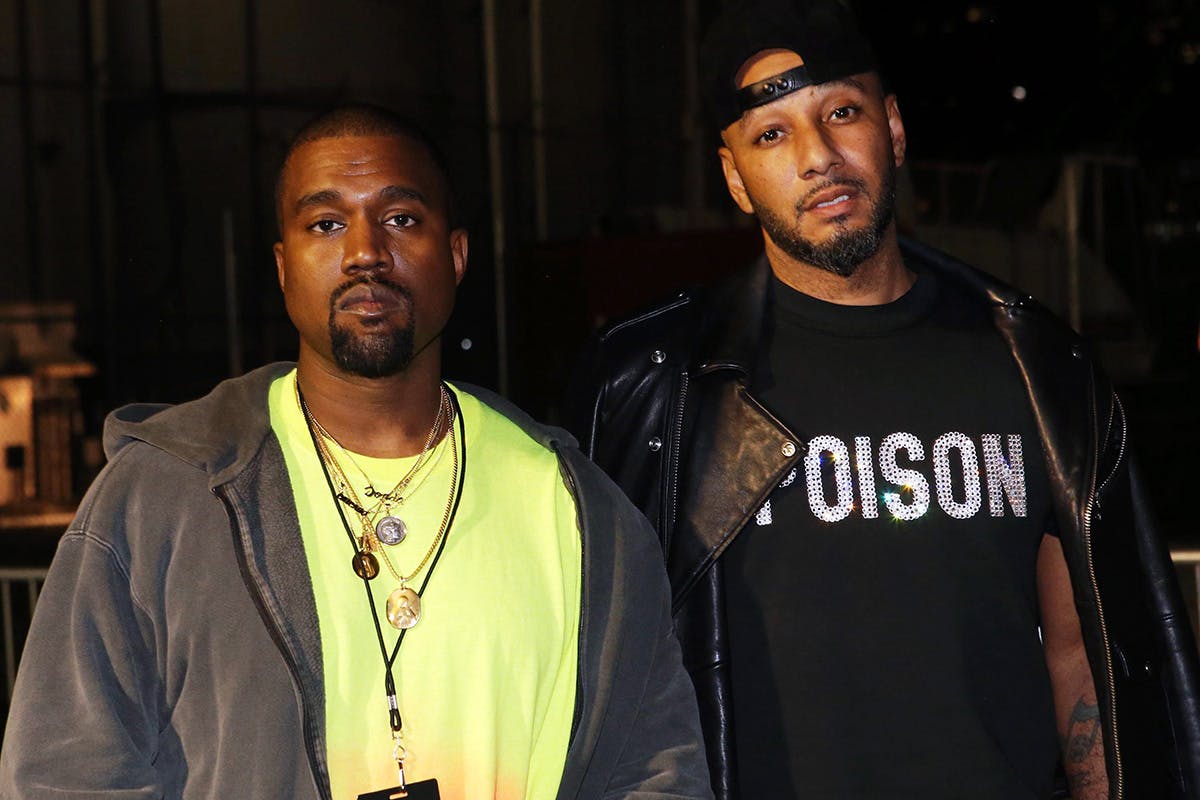 While we wait for Jesus Is King to finally drop, it looks like Kanye West and Swizz Beatz are currently working on something in the studio.
Last night, music executive Abou "Bu" Thiam posted videos of Swizz Beatz and Kanye chilling and recording new music in Wyoming. Both videos have been strategically muted, but it's clear that the two are working on something special as the captions read "Me & my brother back at it. Album mode," and, "I think we made another classic but I'll let y'all be the judge." In the videos, Kanye can be seen bopping his head as well as spitting bars on the mic.
So far, there's no word on whether the duo are working on finishing up Jesus Is King or if this is an entirely new project. Watch this space.