Earlier this year, Ye was the undisputed king of rambling Instagram call-outs, beefing with D.L. Hughley, Kid Cudi, Kim Kardashian and Pete Davidson until a brief Instagram ban lapsed him into months of silence. Long live the king, I guess, because Ye has spontaneously returned to Instagram to call out adidas, his longtime YEEZY partner, over... some slide sandals.
The $55 smash-hit Adilette 22 slide sandals (which sold out instantly upon their release in May) are "a fake YEEZY made by adidas themselves," according to the caption of Ye's June 13 Instagram post, which has since been deleted.
"I'm not standing for this blatant copying no more," continues Ye. "This is for everyone who wants to express themselves but feel they can't cause they'll loose [sic] their contract or be called crazy... These shoes represent the disrespect that people in power have to the talent."
Highsnobiety has reached out to adidas for comment.
Ye's $60 YEEZY Slide does, admittedly, bear at least some resemblance to the new adidas Adilette shoes, what with both of them being marginally beefy, earth-toned rubber slip-on sandals.
The funny thing, though, is that adidas oversaw the design and production of both shoes. And, not only that, but the YEEZY Slide is all slick chunk and treaded outsole, while the Adilette 22 sports layers of textural adifoam and a typically flat outsole.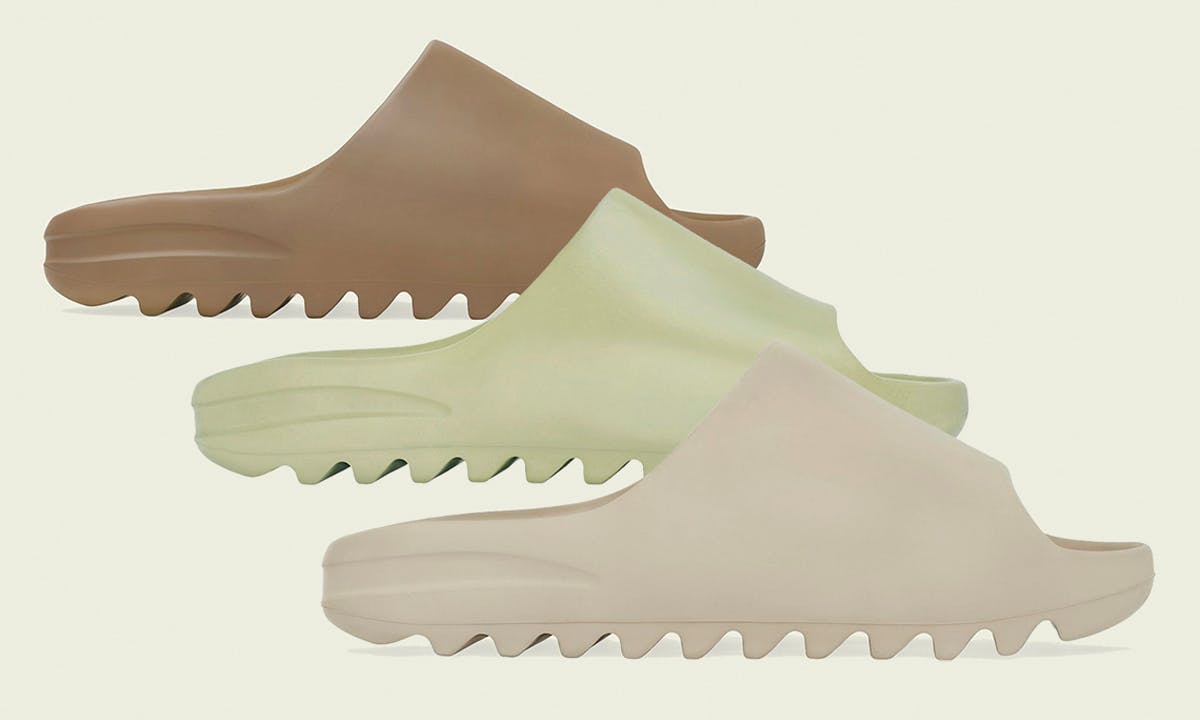 Is it a reach? I'll leave that for the Yeezy Enjoyers to decide.
Also, what, no shade to every other injection-molded slide sandal-maker? Or even the YEEZY-adjacent adidas Ozrah??
Either way, though, Ye's bringing his displeasure to the top.
"Kasper come talk to me," ends Ye's caption, insinuating that adidas CEO Kasper Rørsted ought to come have a chat with Ye about the similarities between some slide sandals.
Then again, considering the undue hype around Ye's YEEZY line and the piles of cash that it's undoubtedly earned over the years, perhaps a quick consult may be worth Rørsted's time, especially if he wants to be gifted a Kanye McDonald's meal.
One has to wonder what the relationship between Ye and adidas is like these days, especially with his initial connection to the company, Jon Wexler, being long gone.
Ye has proven himself keen to bite the hand that feeds him, recently praising Nike and even wearing The Swoosh's sneakers even as new YEEZYs roll off adidas' production line.
Ye does do a little trolling but he also has historic precedent of publicly chafing with corporations (while simultaneously collaborating with others).
Back in 2020 (around the time he was randomly giving Nike props), Ye tweeted out his entire contract with Universal and a video of himself urinating on his Grammy award, a prelude to the wanton bluntness of Ye's 2022 Instagram feed.