Our homes and how they look have become more important to us all over the past 18 months due to the coronavirus pandemic and the increased time we've spent indoors. Some people used the extra downtime to buy new plants, homeware, or pick up new hobbies.
If you're one of those people, then you're in luck, because Highsnobiety Shop has just received a shipment of LEGO that ticks all of those boxes. Anyone that knows LEGO, will be aware that the brand creates a wide range of products. Everything from Harry Potter castles to intricate models of architectural icons is found in its catalog.
Highsnobiety Shop's deliver includes a flower bouquet, the miniature adidas Superstar, and a Ferrari 488 GTE. All three take some work (but not too much) to build and can be displayed proudly at home, especially the bouquet of flowers that will bloom constantly without the need for any attention.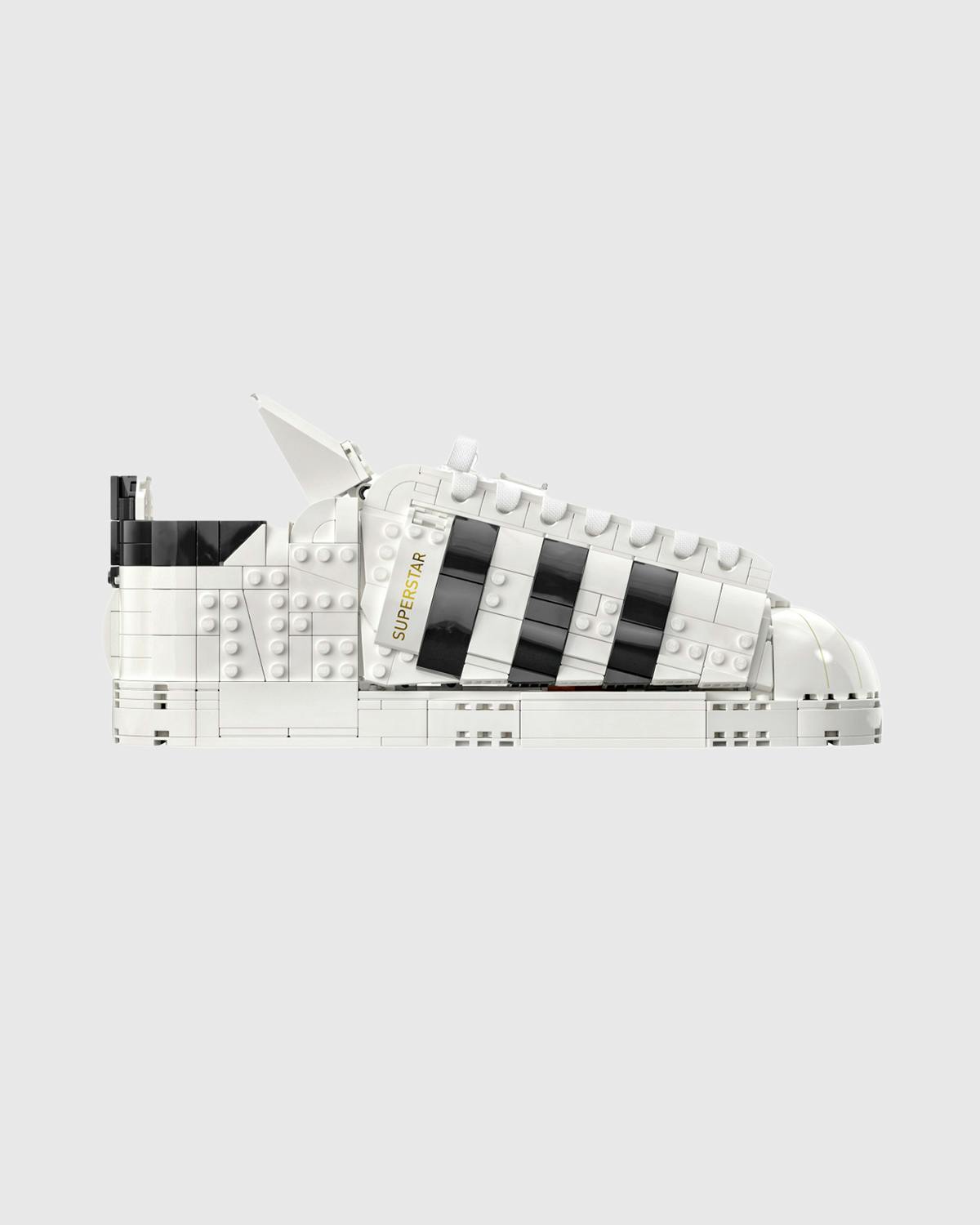 If you're a sneakerhead, the adidas Superstar is a nice little project to keep you busy while you await the next hyped drop (it's also a lot cheaper than buying real sneakers), while those of you who want a little more horsepower can get to work on the fully-functional Ferrari 488 GTE.
All three LEGO kits are available now at Highsnobiety Shop. Shop them below.
Shop LEGO at Highsnobiety Shop
Want to keep browsing? Head to the Highsnobiety Shop for more products that we love.
To stay updated on everything happening in the sneaker world, check out the best sneakers to add to your rotation this week, follow @highsnobietysneakers on Instagram, and sign up to our newsletter for early access to the best drops sent straight to your inbox.