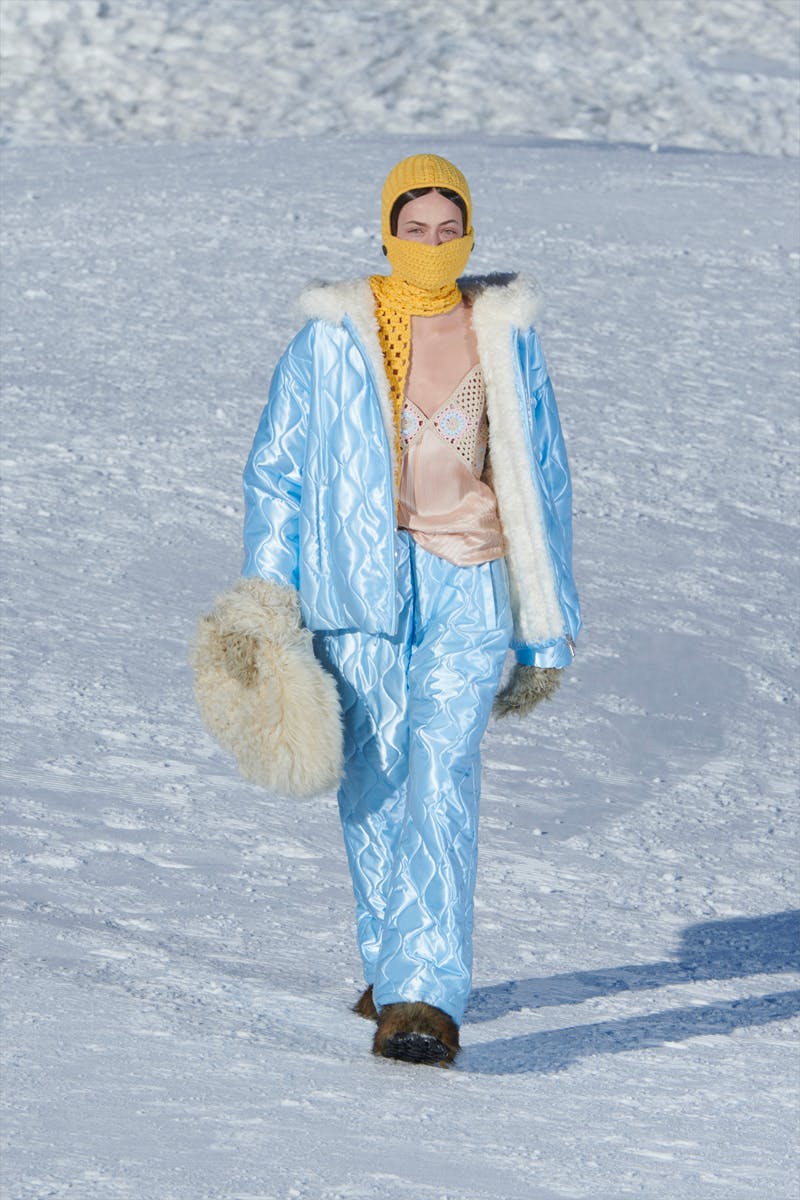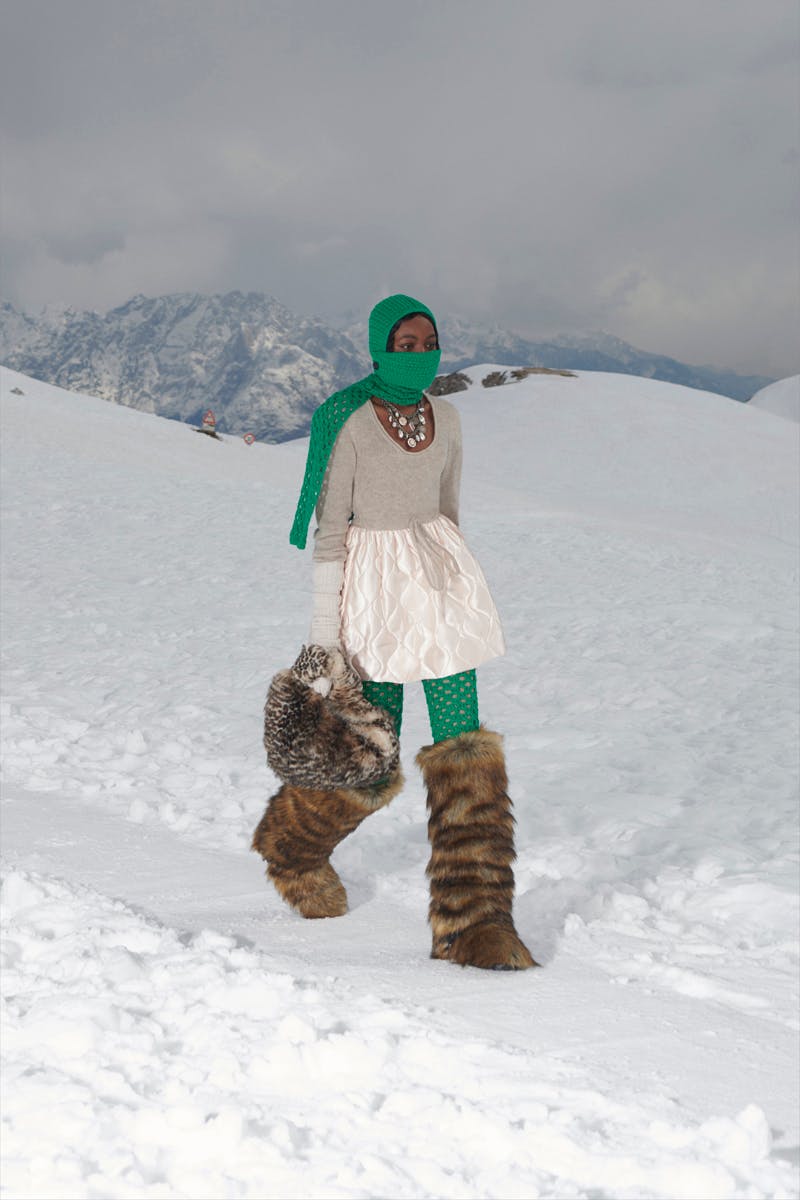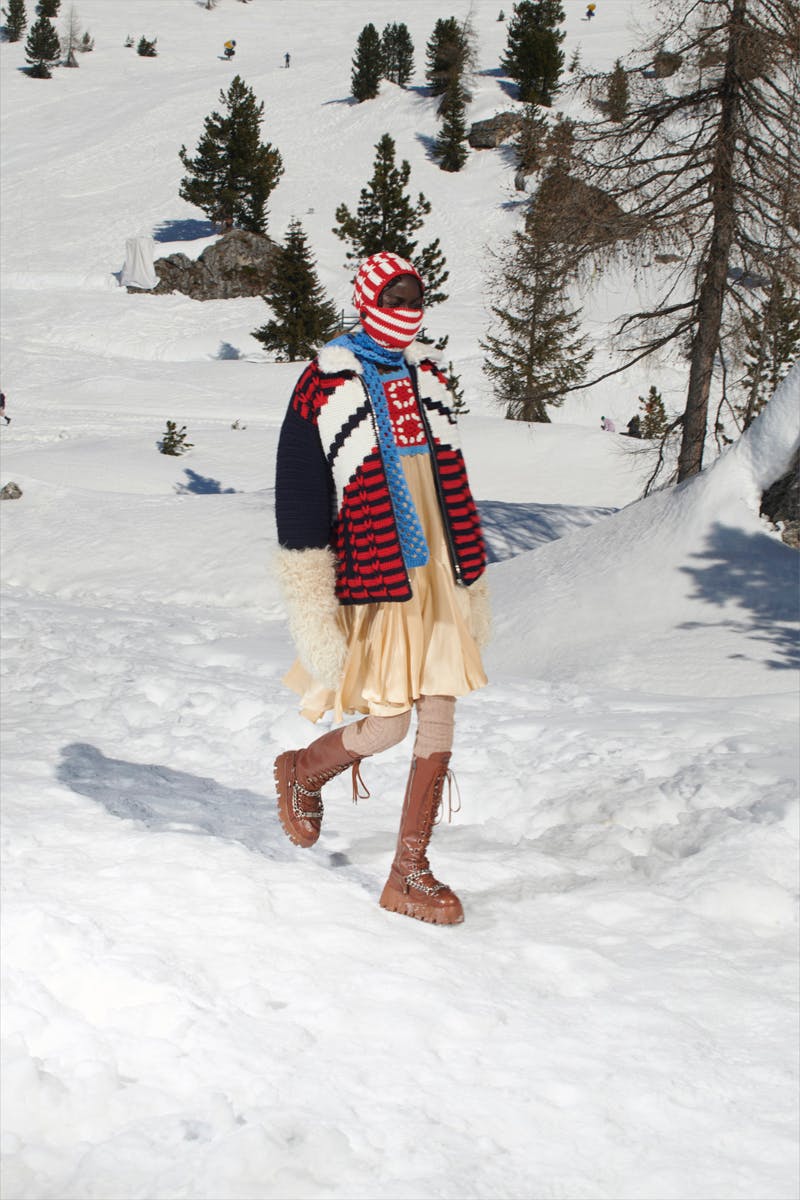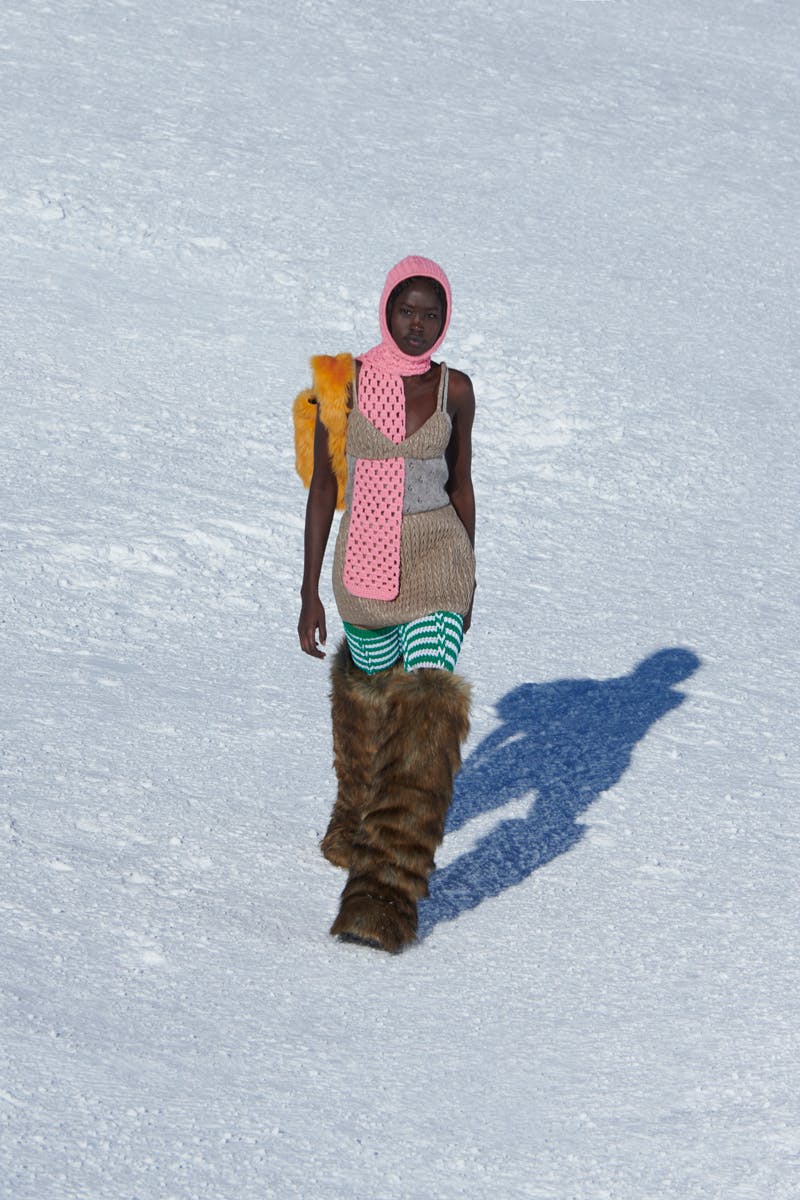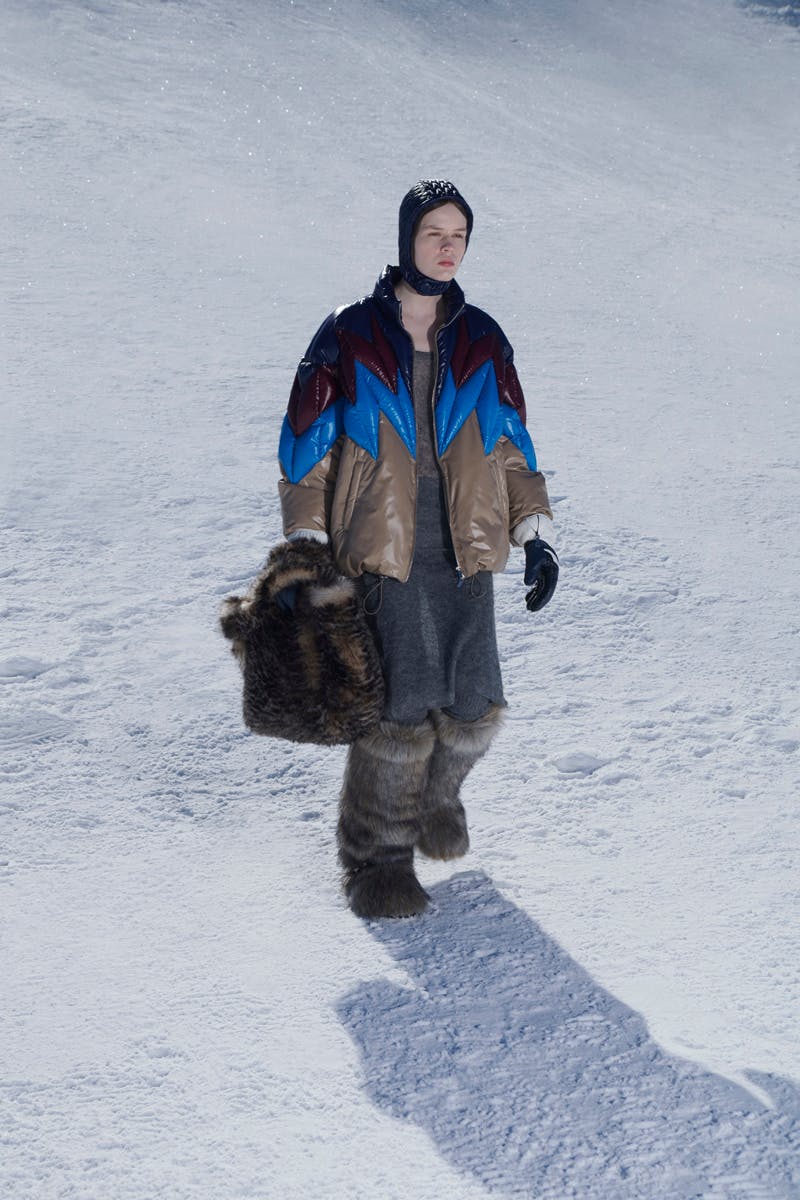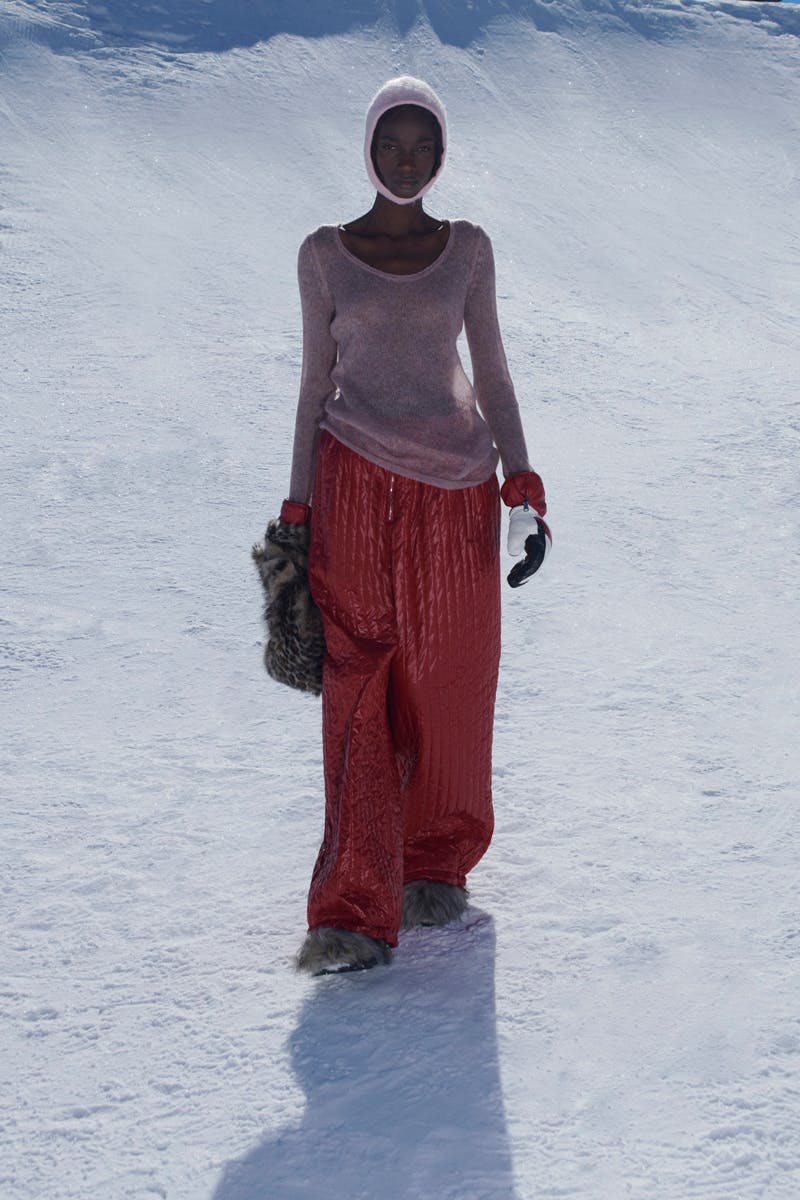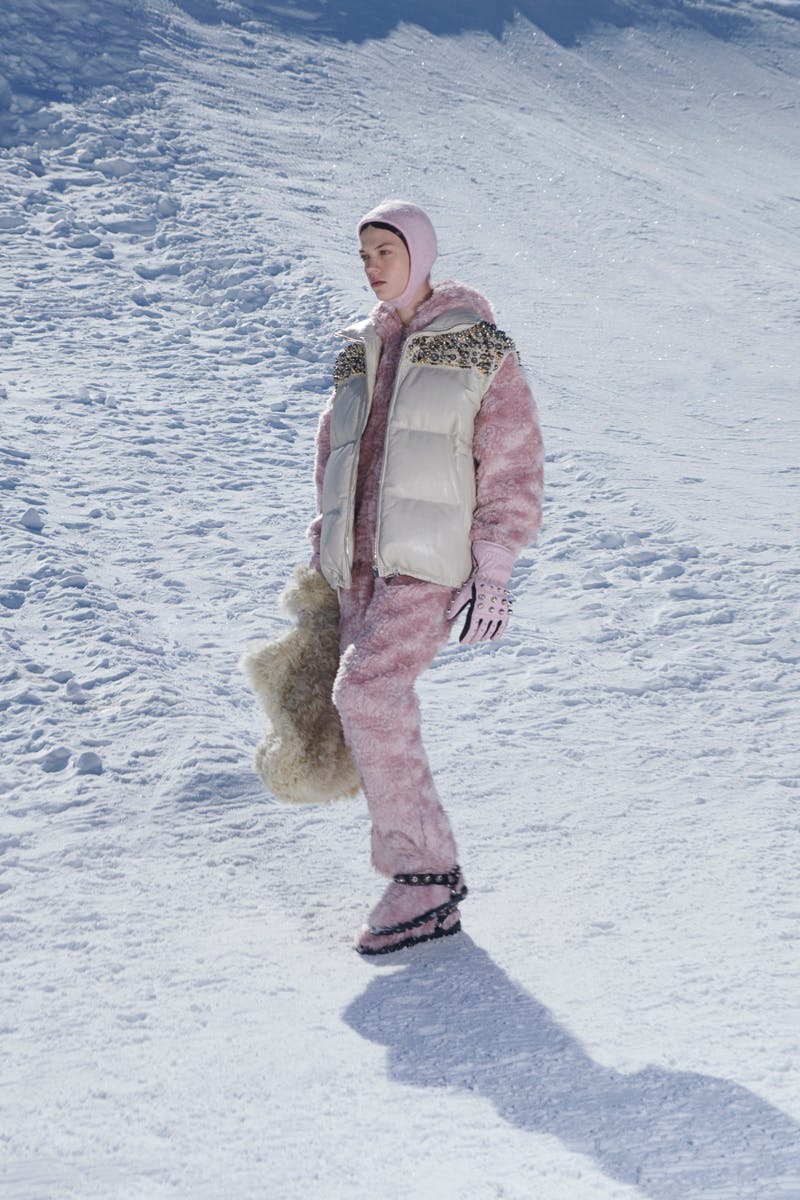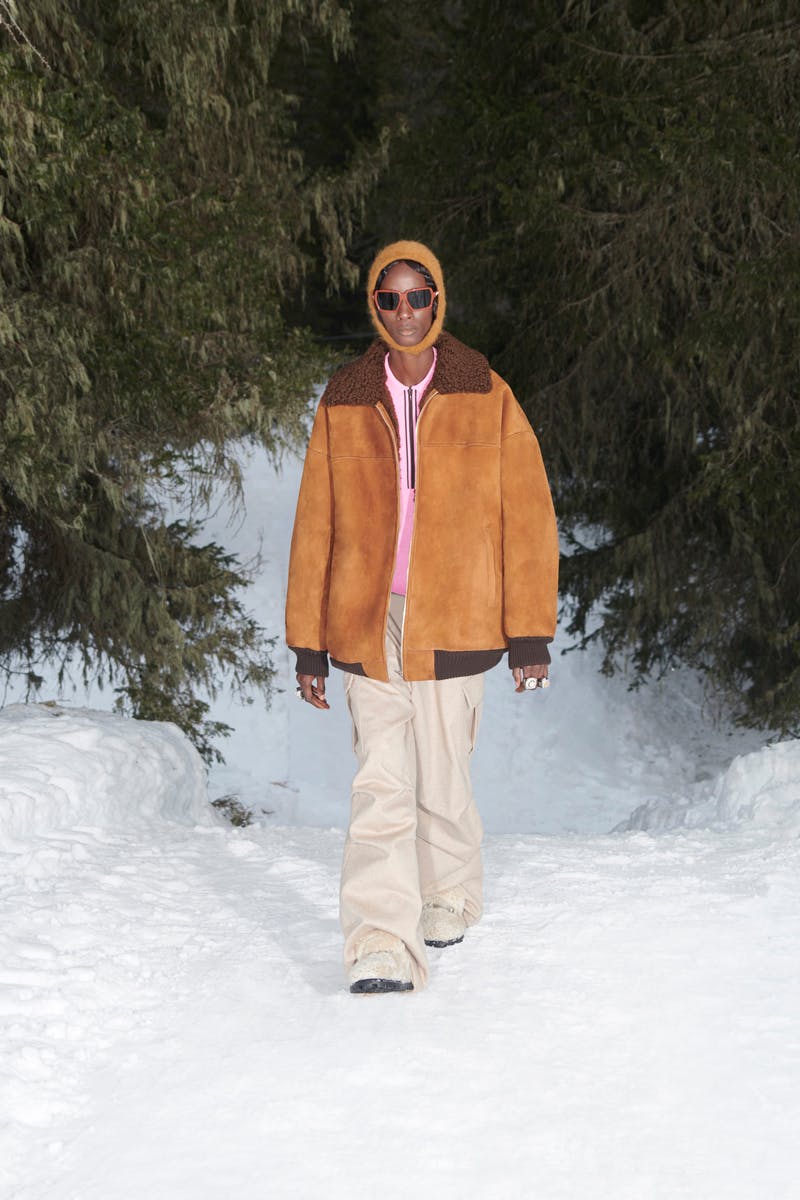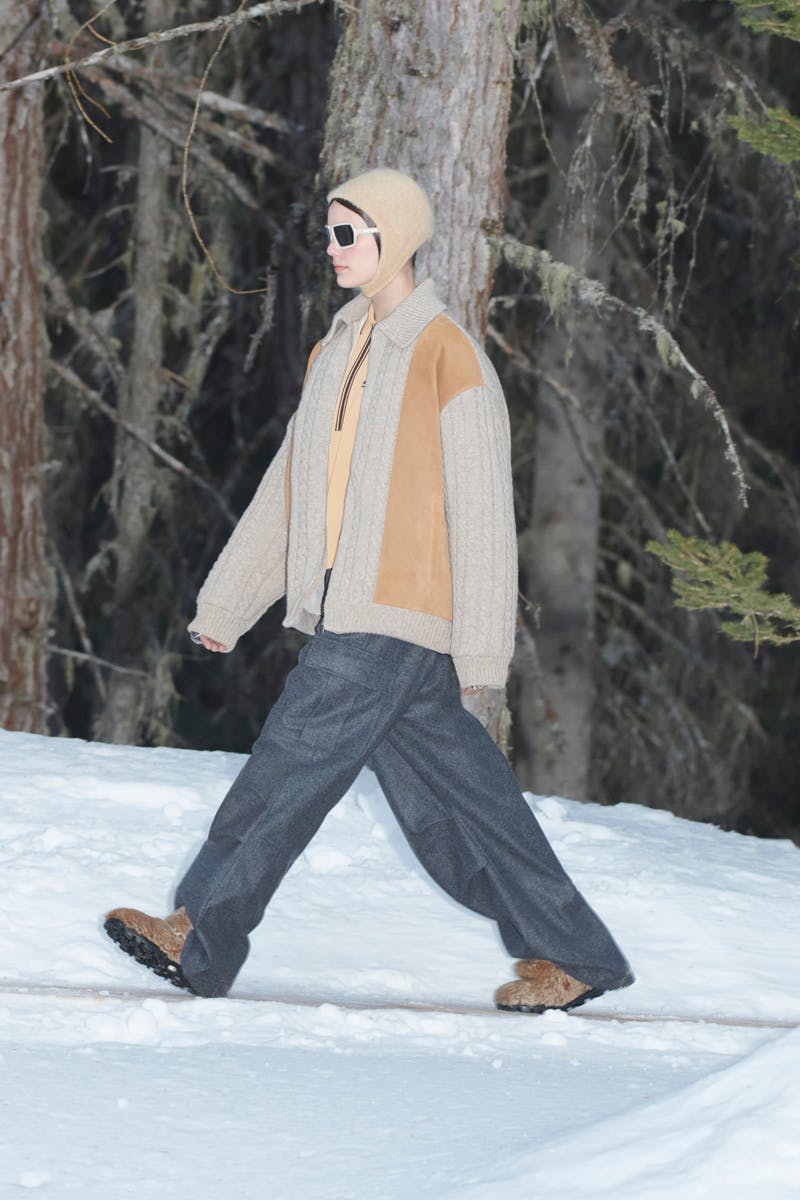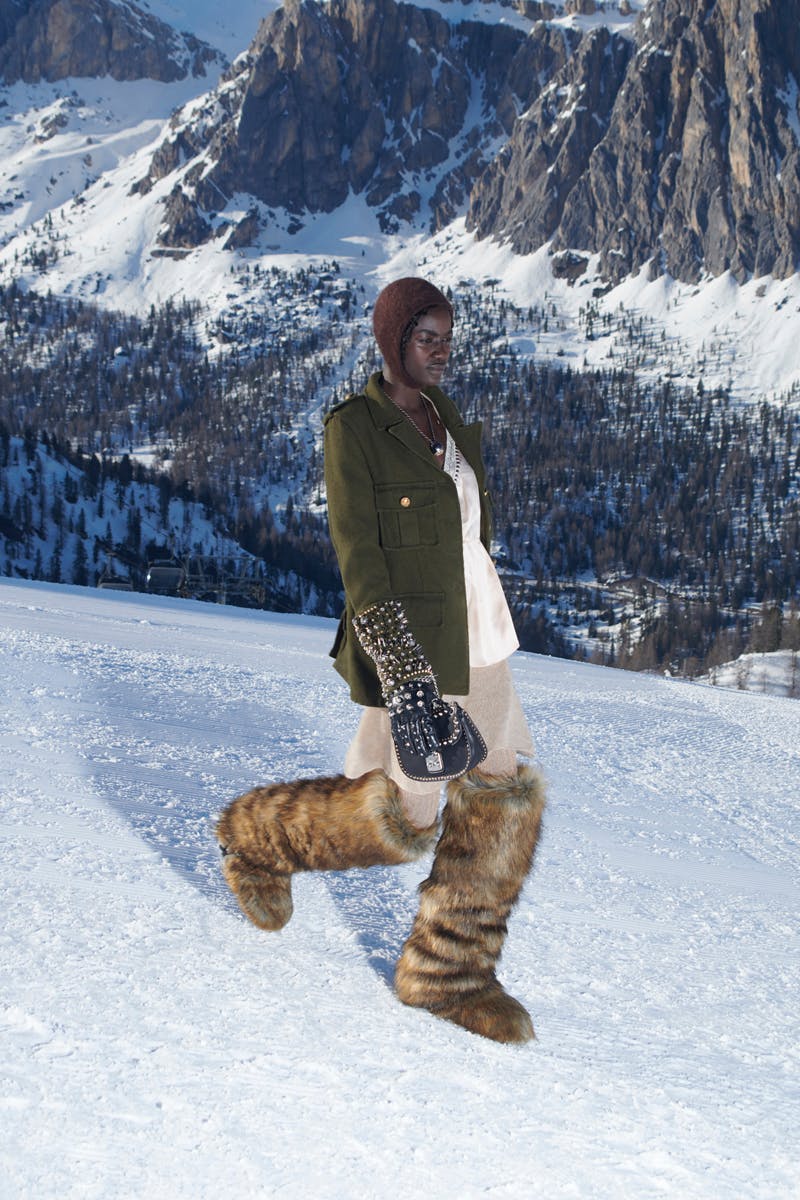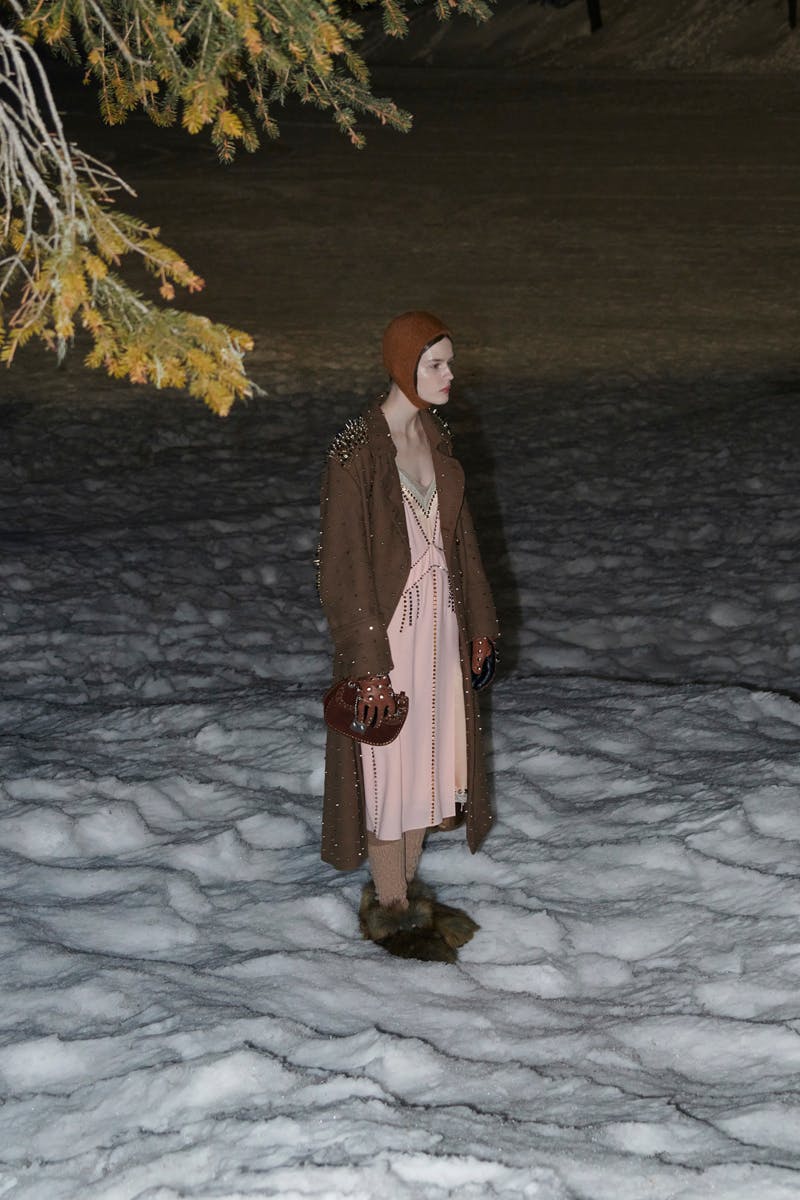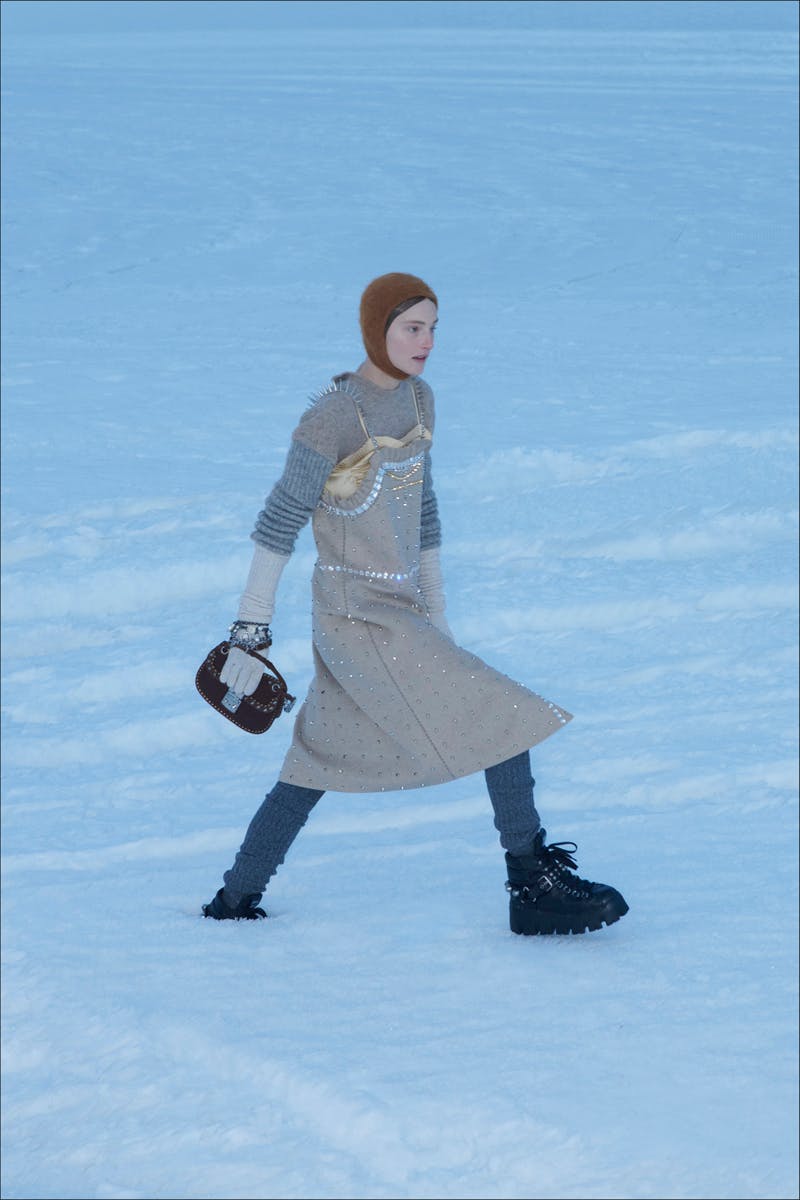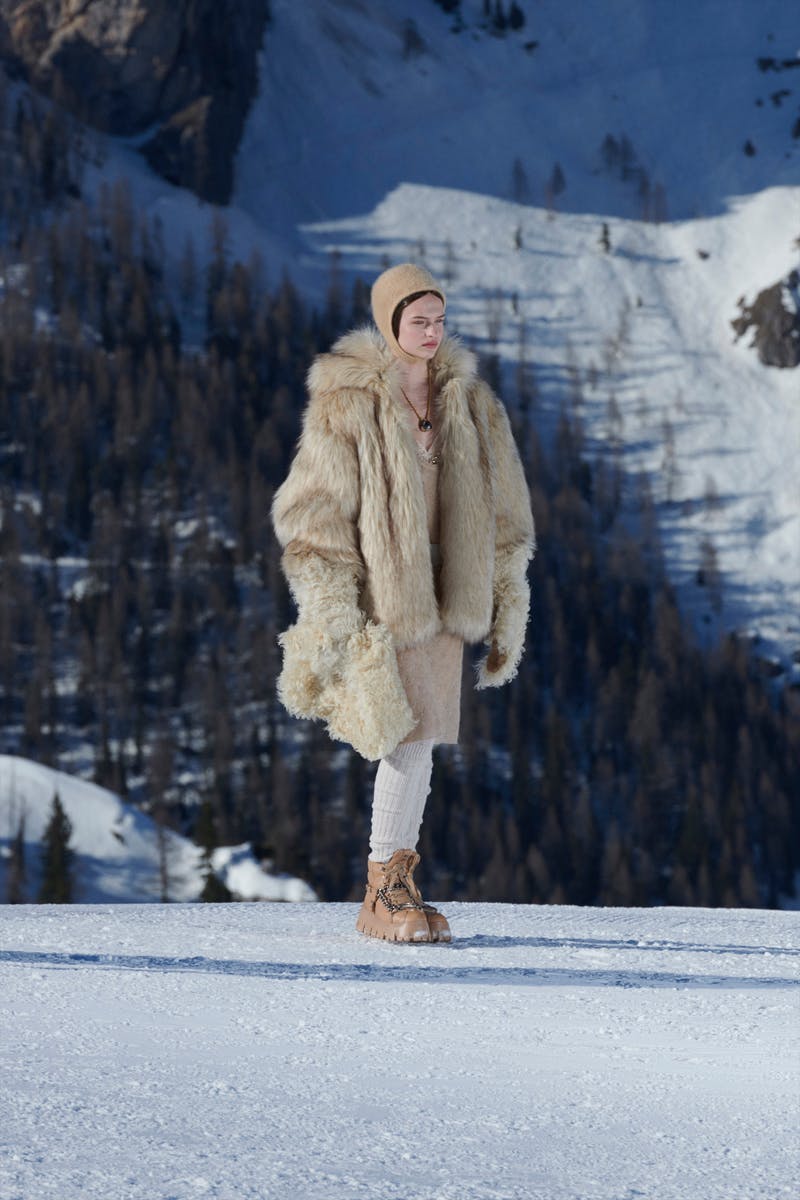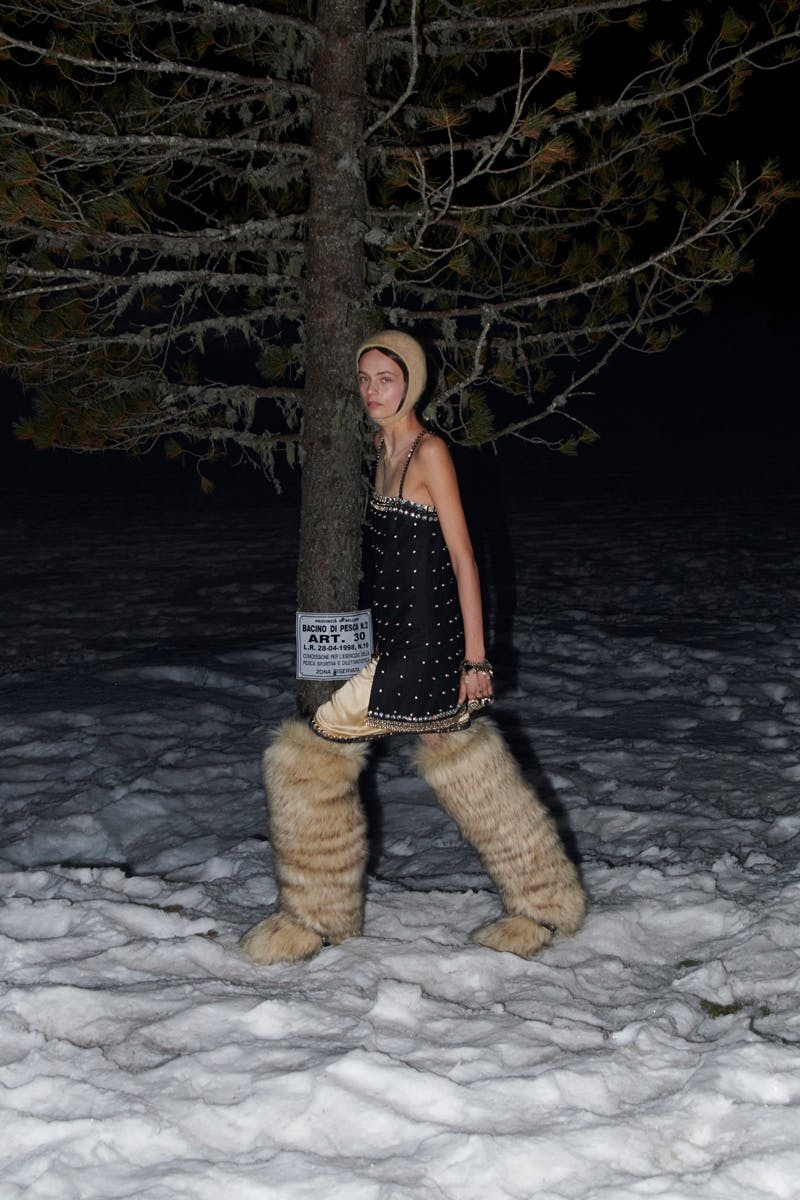 Miu Miu's Fall/Winter 2021 collection is more cinema than fashion promotion. The new range was debuted in filmic fashion, shown via an eight-minute clip set in Cortina d'Ampezzo in the heart of the Dolomites Alps.
The eight-minute clip tracks this season's models as they endure a mountainous path to assemble around a fiery summit and captures a rarefied alpine light, all soundtracked with a version of "Sleek Form" by PVA. It's one of the better answers to the industry-wide fashion show erasure being dictated by the pandemic – and the clothes themselves welcome in some interesting ideas for a fantasy ski trip.
Men's boxy cargo pants are given a more feminine fabrication in dusty rose silk, meanwhile knitted ski masks (occasionally doubling up as balaclavas) offer protection against the elements all the while anonymizing the wearer in an array of different pastel colors.
Within a highly padded collection of satin, silks, and protective high-rise footwear, there's a lingerie element that brings in an element of sensuality where it's not expected — slip dresses in heavy wools are studded with speared metal on the straps — sexy-but-off-beat quirks that all point to the Lotta Volkova styling of the show.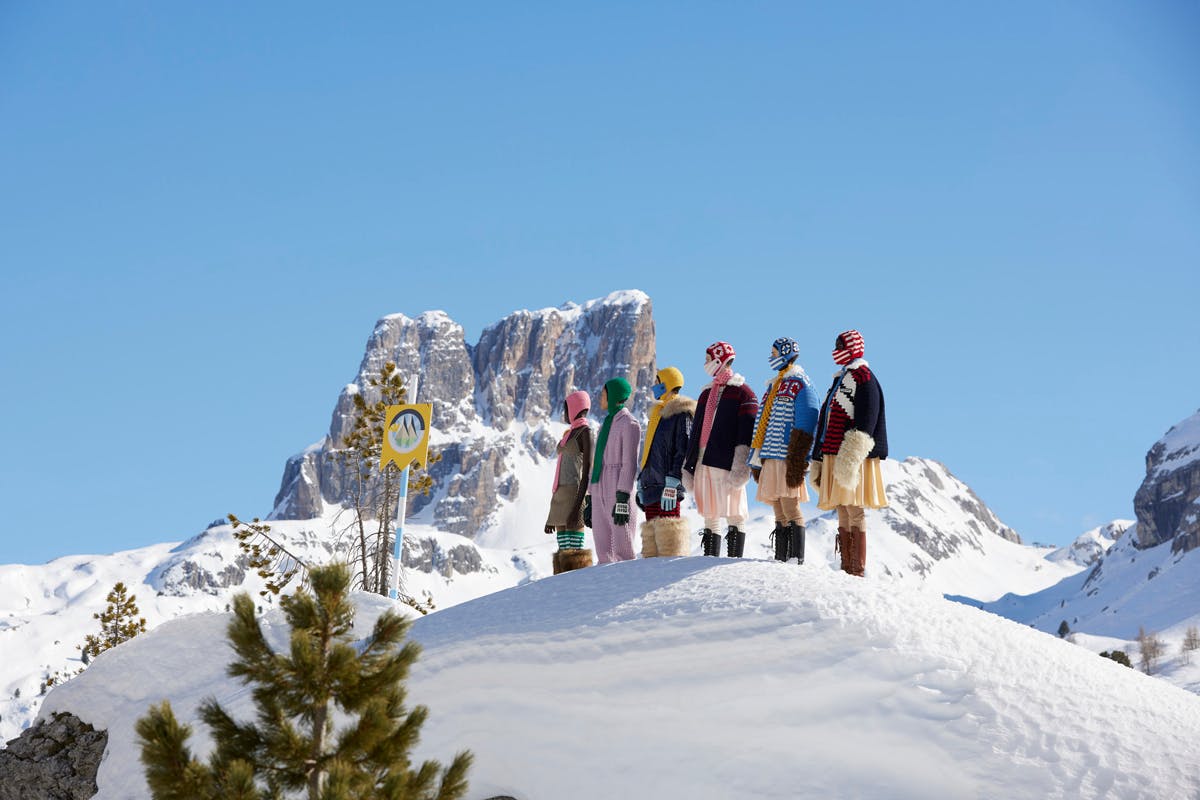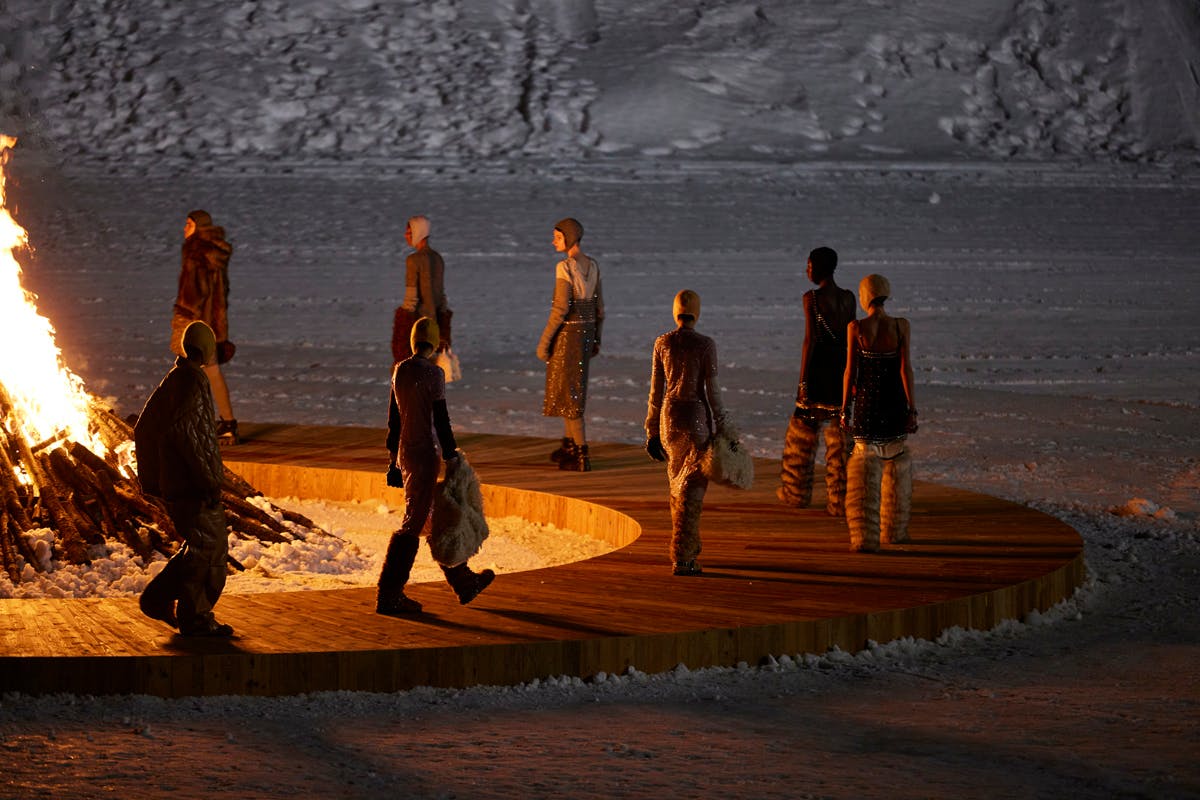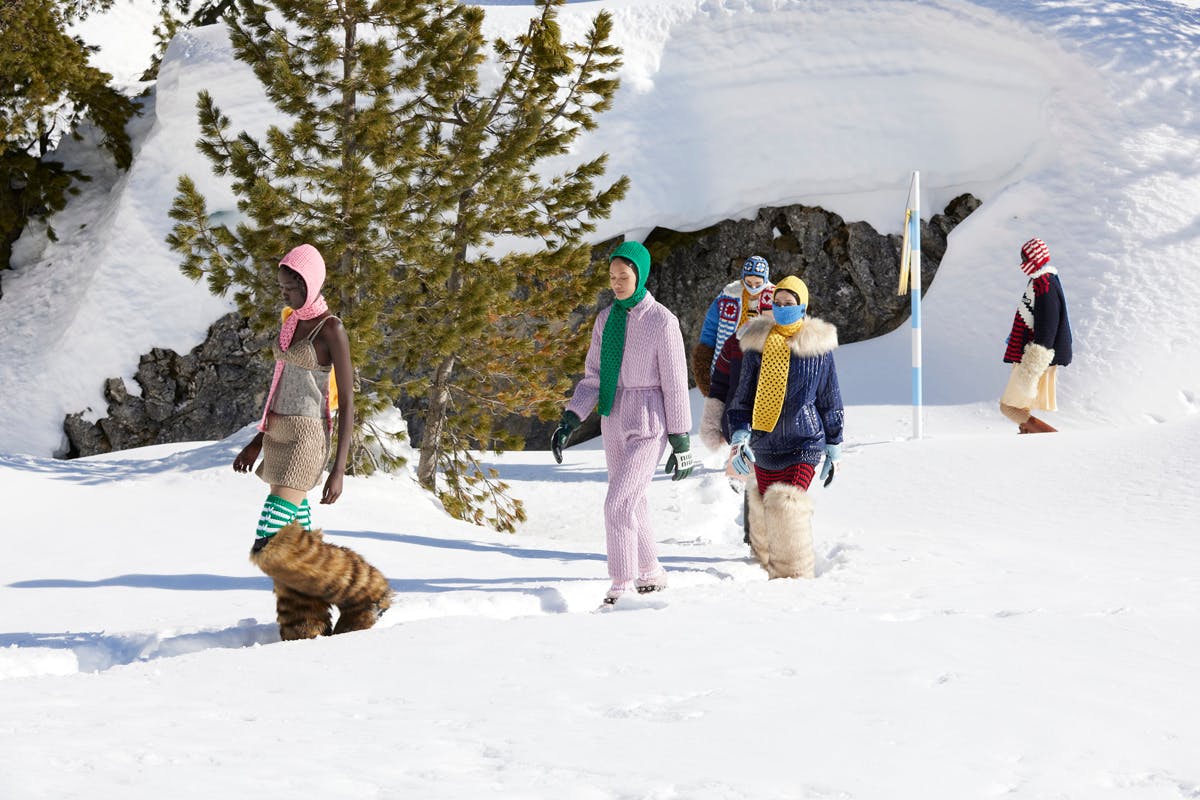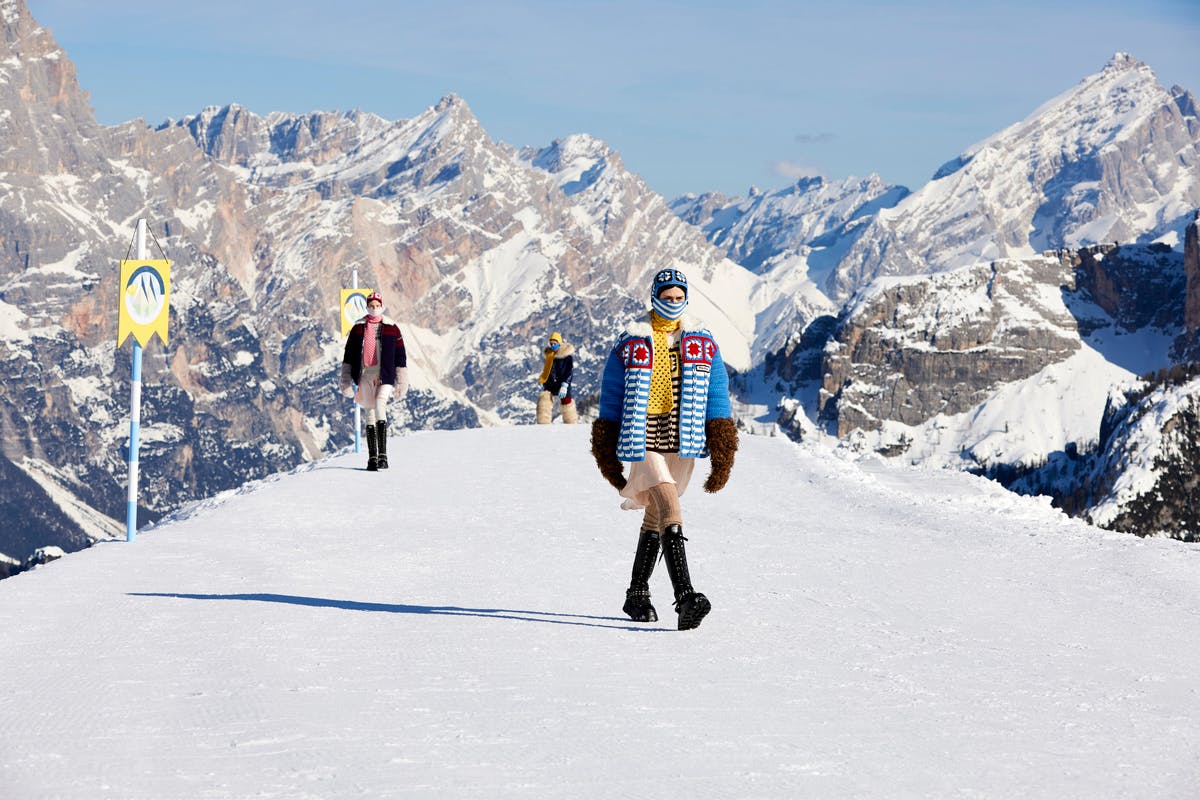 The collection, aptly titled "Brave Hearts," seems to be aimed at seeking adventure (mountaineering or otherwise) but with adequate protective gear — think spiked metal gauntlets on jacket sleeves and shoulder pads, and the giant teddy faux-fur gloves that resemble bear paws.
Check out the full video on Miu Miu's IGTV and explore the collection in detail via the galleries above. Shop balaclavas inspired by the show below.