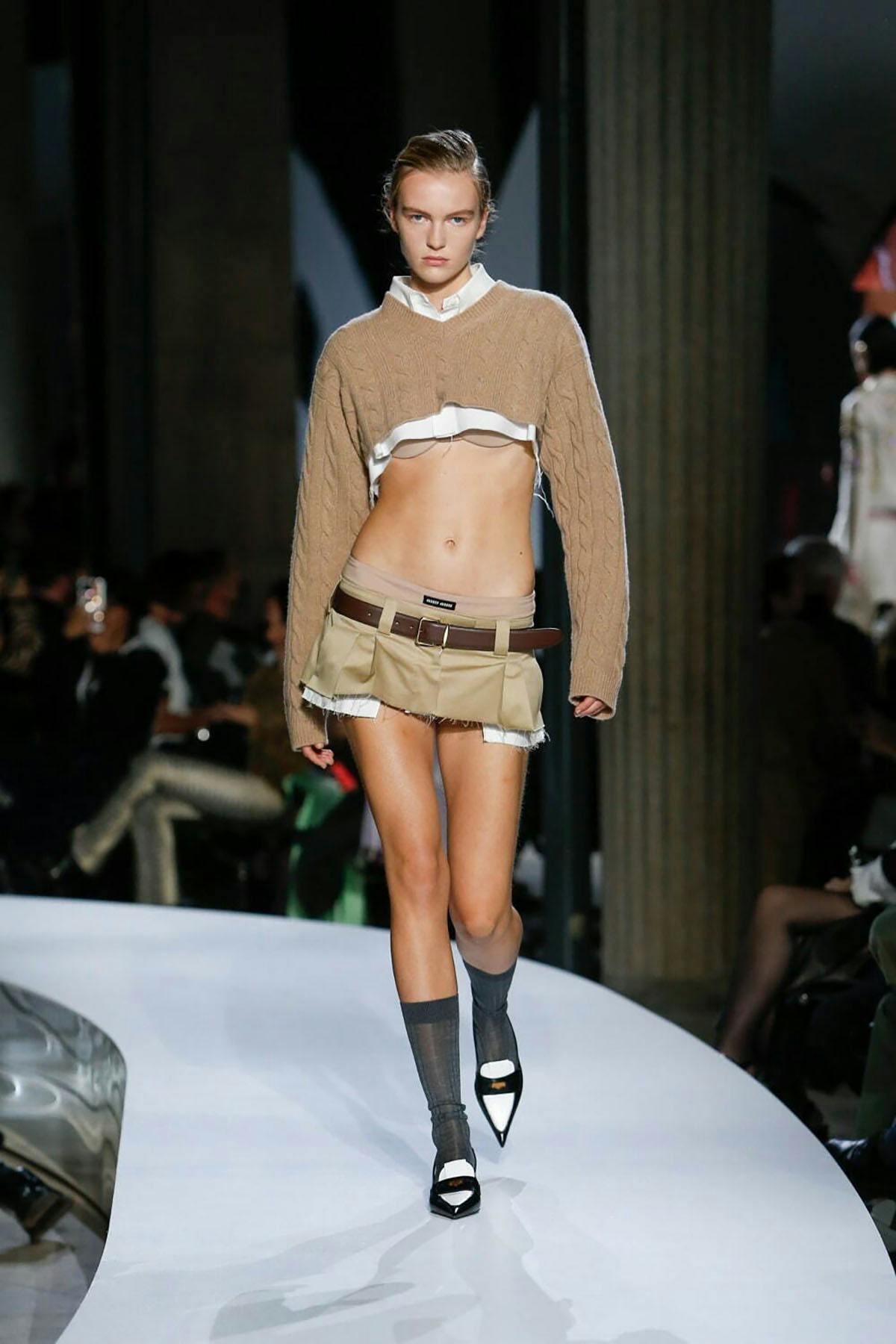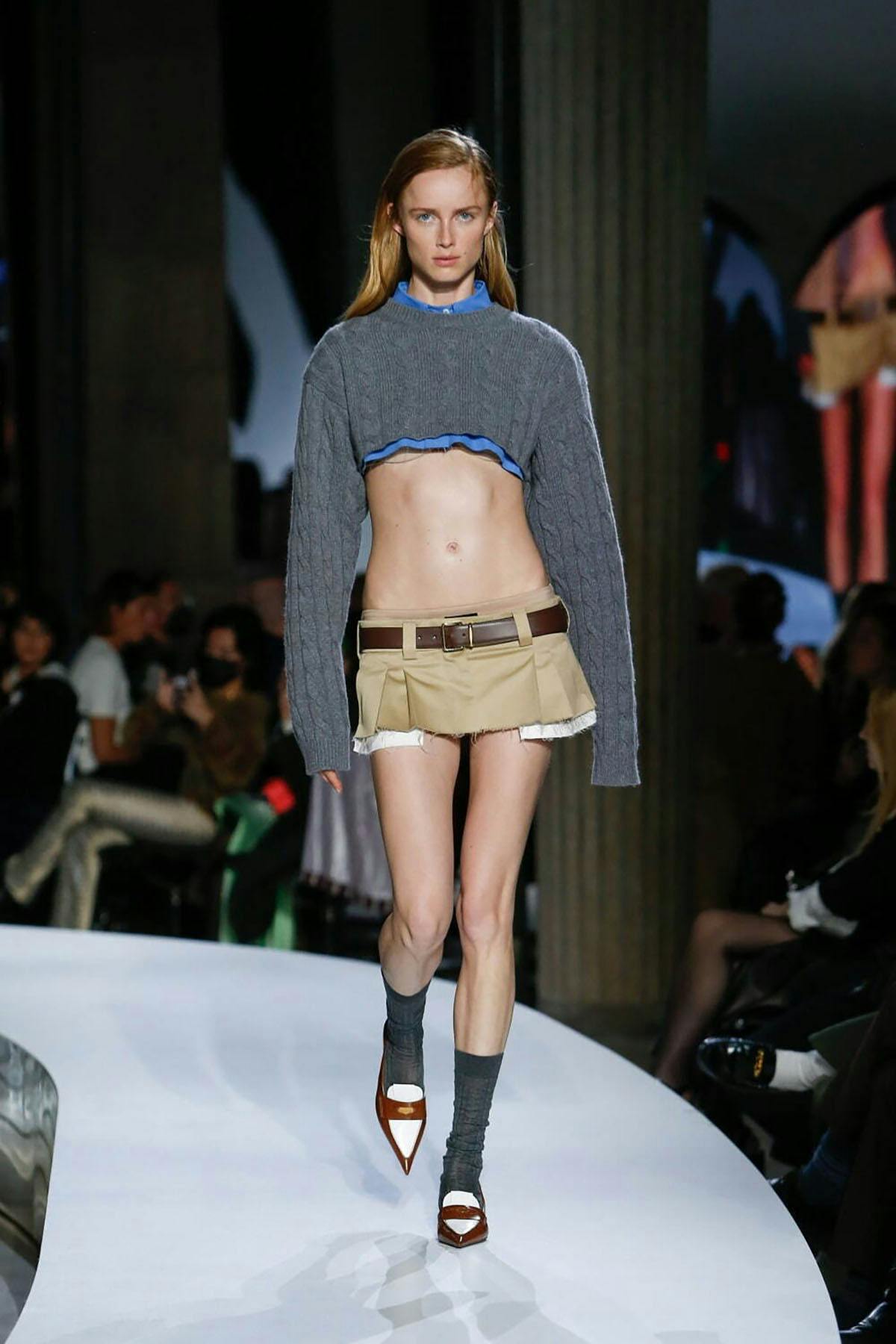 Where any trend is born, fakes are sure to follow – and Miu Miu's viral skirt set is no exception.
Having already graced plenty of magazine covers, been worn by influencers everywhere, and sparked plenty of memes, it is safe to say that no one has missed the two-piece design by now. At one point, it felt like everyone and their mother was wearing it.
Personally, I love the Miu Miu set with all my heart, but with a price tag that reads $950 USD, it just isn't realistic for me – especially since it isn't very practical. Having to worry about potentially flashing someone at any time is too anxiety-inducing, so the longer version would be my go-to if it didn't cost $1,150 USD.
Plenty of people feel the same, especially considering the set is currently in its peak "trendy" era, but won't want to spend a month's rent on a skirt. That's where the dupes and the fakes come in.
We've already seen fast fashion giants like Fashion Nova release their own take on the set, which quickly sparked a thousand tweets. Now, more high-quality brands such as The Frankie Shop are debuting their own versions that are more inspired by the set, rather than directly copied, but still feature some of the same design elements that make the set so good.
But, for those who aren't ready to buy the real thing and don't want to settle for dupes, fakes are starting to pop up on Reddit forums such as r/RepLadies.
For around $100 USD, you can get a replica of the skirt that is still slightly off in color and design but look almost like the real Miu Miu thing. Within the next few months, they'll get so good at creating the fakes that it will be hard for anyone to tell the difference unless they're looking up close.
Paying just below $900 USD for a tiny skirt that you can't wear on the daily isn't an option for most, so are replicas justified?
The debate is a tale as old as time, but at the end of the day, Miu Miu won't suffer from the fakes that flood the market. However, if you're buying reps and trying to flip them as authentic, you'll be cursed for life.
When buying replicas, it is also difficult to know where your item is coming from, and who is making it. Are the factory workers getting paid enough? Who is getting the money at the end of the day?
Personally, I'd choose not to buy reps, but would definitely buy one of the dupes from The Frankie Shop or similar brands, because I like the general aesthetic of the famous Miu Miu set, not just the skirt itself. But everyone is different, and regardless of our choices, the set will live on and Miu Miu will continue operating like normal.
Just wait until the Fall/Winter 2022 collection hits stores, and the white version steals the show. This is only the beginning.