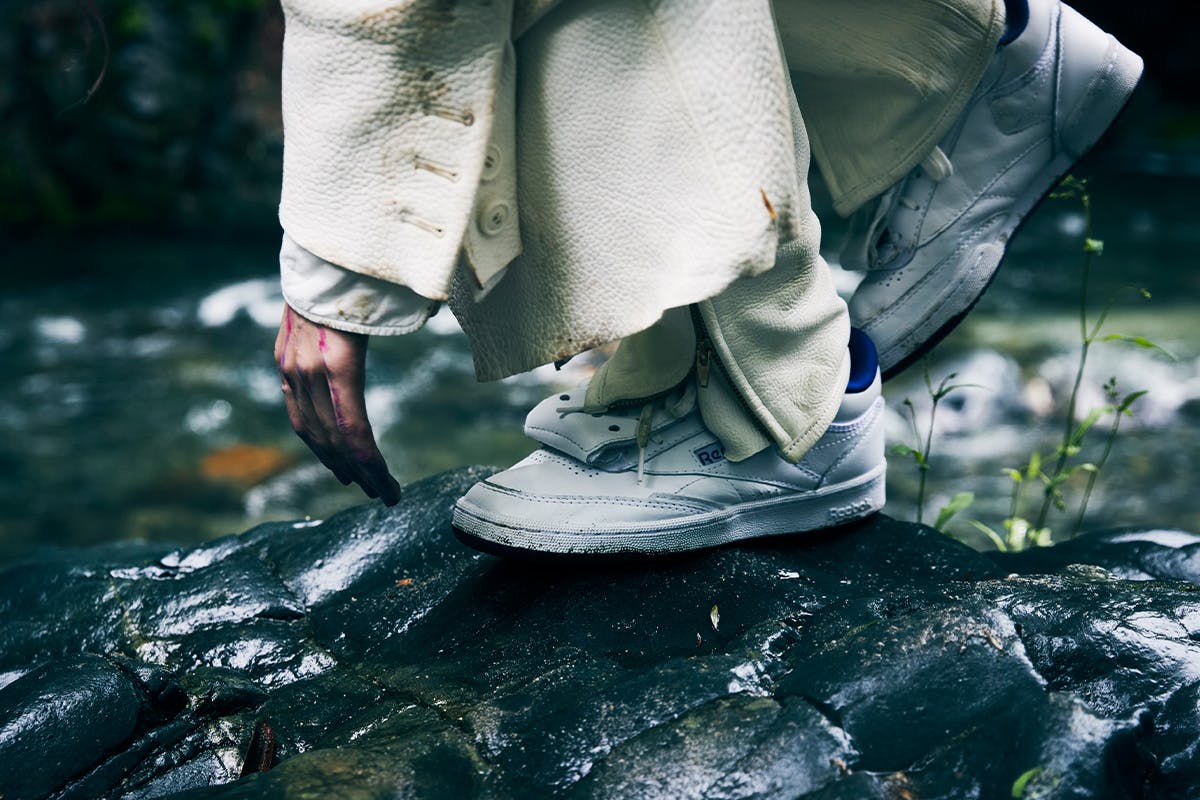 The Reebok Club C is a shoe firmly cemented in sneaker folklore. Derived from modern technology and innovative materials, it refuses to pander to the modern day requirements, instead continuing to lean on its no-nonsense design that's been a constant since its 1985 inception.
A tennis shoe at heart, the Reebok Club C – which arrived as more or less as a re-titled version of the Revenge Plus silhouette – has been the focus of countless collaborations in its time, most recently with the likes of Bodega, PLEASURES, and New York-based artist Tyrrell Winston.
Despite its relatively unchanged appearance over the past 37 years, the Club C has been injected with a little pizazz this season, as its partnership with Japanese label Mountain Research continues. Adopting a removable lace guard that mimics the original Club C's perforated foam tongue, and classic footwear protectors, the new-look white/blue silhouette looks set to land globally online June 17.
"The idea was to create something basic yet decorative. The minimalistic look is meant to correspond to the strict tennis club dress codes of the era," explained Setsumasa Kobayashi, founder of Mountain Research.
"As the classic tennis shoe, I've wanted to work on Club C for some time. It also reminds me of '80s hip hop scenes where everyone wore white sneakers, which I always loved," he continued.
The Club C is the latest in an ever-growing list of collaborations between Reebok and Mountain Research, who most recently teamed up for takes on the DMX Trail Shadow and Alien Stomper – a sneaker first seen in the 1986 film 'Aliens'.
Despite the Reebok collaboration conveyer belt continuing to deliver with recent drops with maharishi, JJJJound, and Maison Margiela, a neat twist on the epochal Club C is just what the doctor ordered.