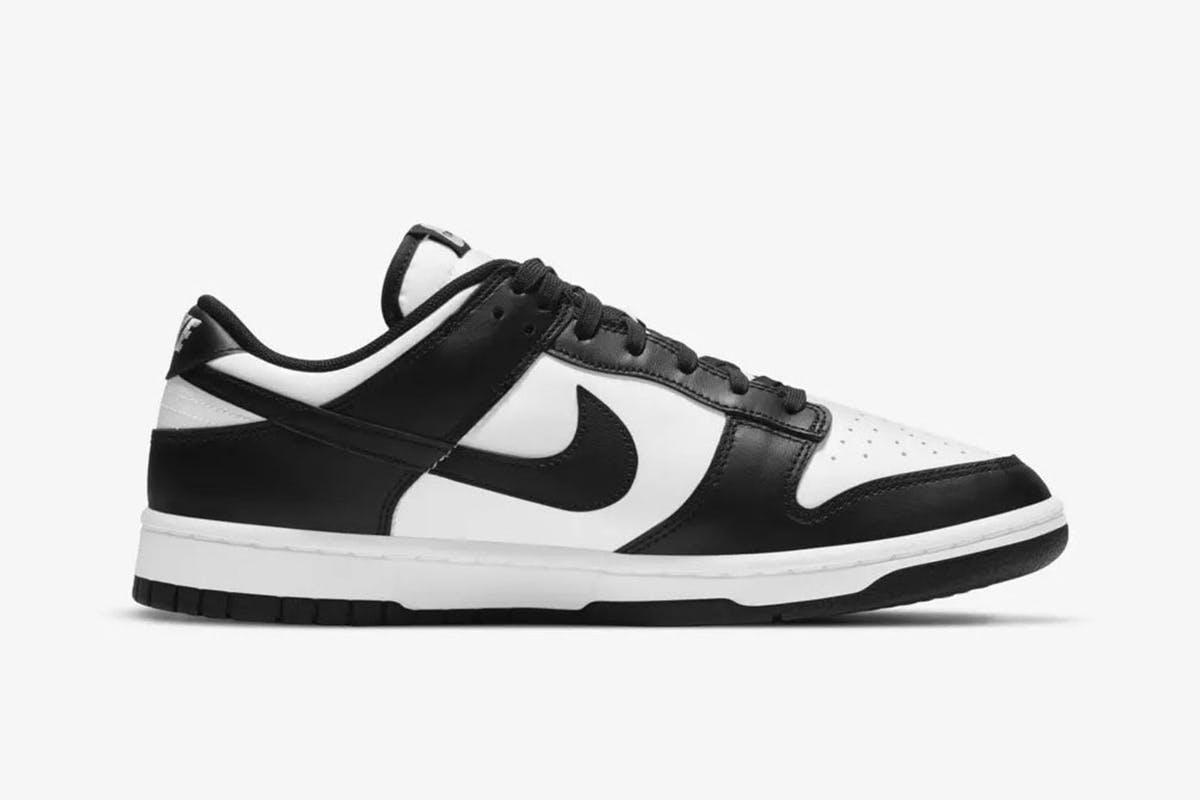 Many a colorway within Nike's extensive sneaker catalog has risen to fame. From "Infrared" to "Bred," "UNC," and "Military Blue," there's plenty a palette that's earnt continued praise across generations. None, however, are quite as infamous as "Panda," and recently, it's been inescapable.
As much as we fall in love with sneaker silhouettes, they'd be nothing without the right color palettes. An underappreciated art, the work of color design teams is what's ensured the continued success of Salomon's XT-6 and XT-4 and seen devoted sneakerheads running back to their favorite Air Jordans when they're retroed and restocked years down the line.
Some colorways are so iconic that they've become synonymous with a particular style. "White Cement," for example, will always denote the Air Jordan 3, "Beef & Brocolli" the Air Force 1, and "Neon" the Air Max 95.
Thanks to countless restocks, TikTok trends, a battle against bots, more restocks, and frustration within the sneaker community, it's impossible to think about the Dunk Low without your mind instantly leading to "Panda."
2022 saw Nike seemingly push the Air Force 1 aside in favor of the Dunk Low, which underwent countless makeovers, through a strategy that saw the "Panda" Dunks become more readily available than the staple white AF1 Low.
As people began camping for pairs – unheard of for such a basic general release shoe – when they restocked, "Panda" mania was cemented.
Thanks to the enormous popularity of the desaturated Dunk Low, "Panda," like cream, has risen to the surface and begun to dominate everything it encounters.
Now, there is "Panda" Dunk Lows, including a vintage-washed midsole variant, Mids and Highs, an Air Force 1, Air Jordan 1 '85s (I know, I know), football cleats, and a whole host of additional sneaker styles – not to mention "Panda 2.0" and "Reverse Panda."
Sure, sure; black and white sneakers have been around for the longest time, but thanks to "Panda" mania, which shows no sign of slowing down in 2023, these two-tone sneakers have begun to rear their heads across Nike's release schedule.
They work; they're wearable, but let's be honest, they're boring. Please, Nike, no more.
Shop our favorite products