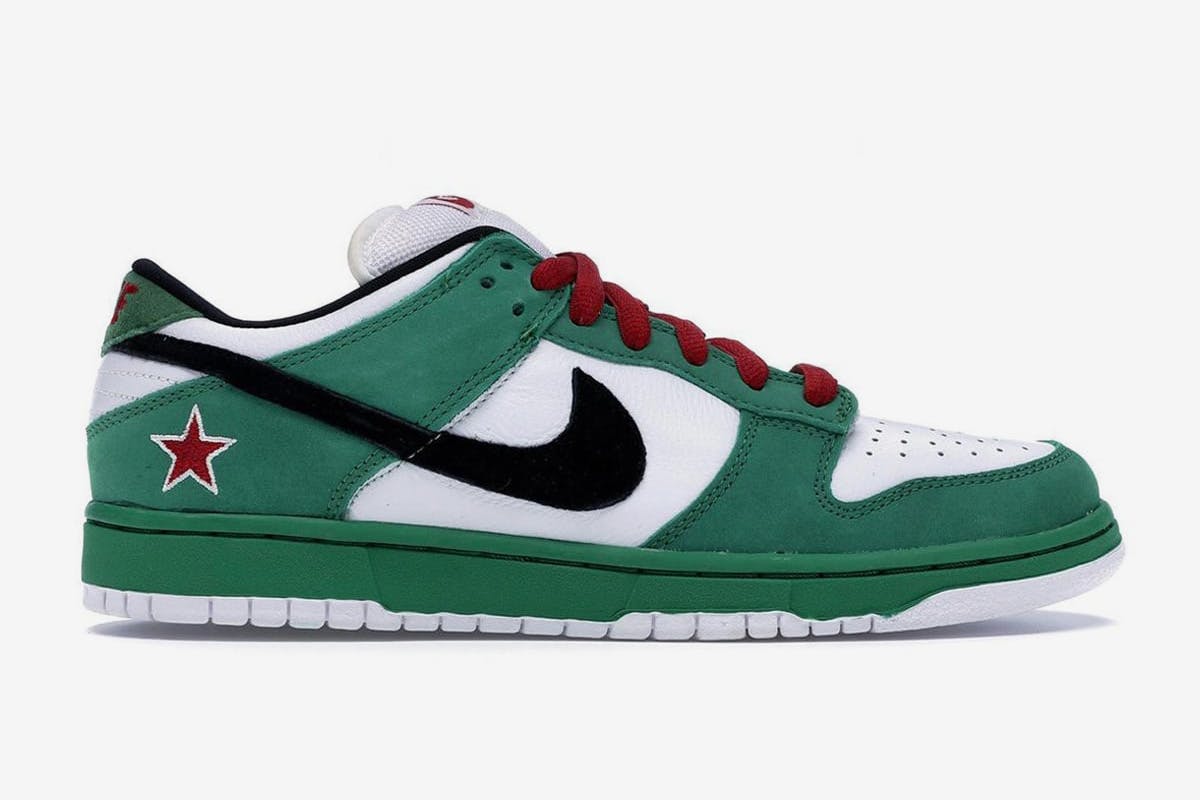 2022, the year of the Nike Dunk Low, may be behind us, but that doesn't mean the silhouette will be leaving the spotlight anytime soon. Beloved by sneakerheads and skaters alike, the Nike SB Dunk Low "Heineken" is rumored to be returning for its 20th anniversary.
Throwbacks and comebacks are integral to the annual sneaker release calendars – part of the industry's bread and butter if you will. Thanks to the grip of nostalgia, they keep fans locked in over decades.
The sneaker historians amongst us will certainly be able to speak to the renewed popularity of the Nike Dunk Low; and, in particular, its SB (Skateboarding) variations.
During the early 2000s, Dunks formed the centerpiece of Nike SB, delivering some of its most popular styles of all time. Given the sharp rise in popularity that the silhouette has experienced over the past couple of years, it was unsurprising to see titans such as the "eBay" Dunk return to market.
Now, it's supposedly the turn of the famed "Heineken" Nike SB Dunk Low to make a valiant return.
Originally released in 2003, the style took its name not from an official collaboration of any sort but from the palette and details that dressed it. From front to back, green suede and white leather served contrasting panels, while red laces and black Swoosh branding tied it all together.
The cherry on the cake, or stamp on the can, was the red and white embroidered star towards the rear of the shoe – a clear nod to the Dutch beer company.
For now, no official information regarding the "Heineken 2.0" has been released, so stay tuned for more updates as they come.
Shop our favorite products