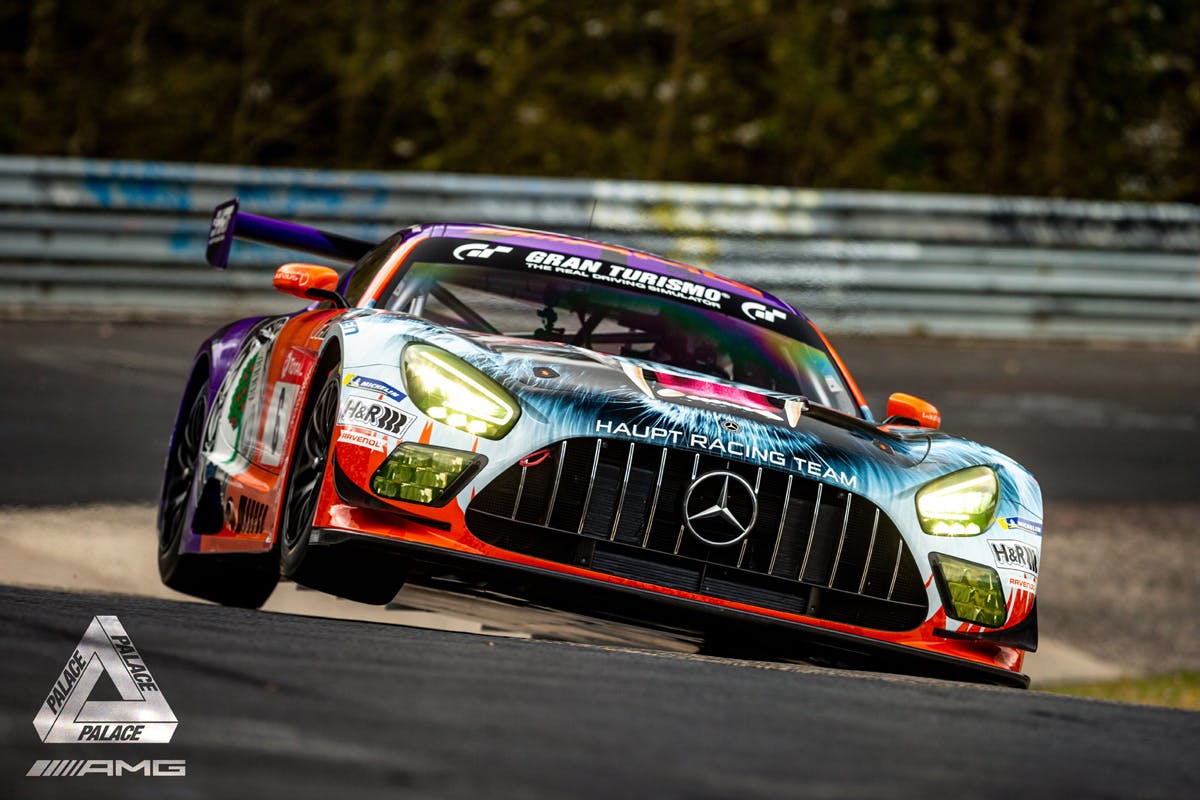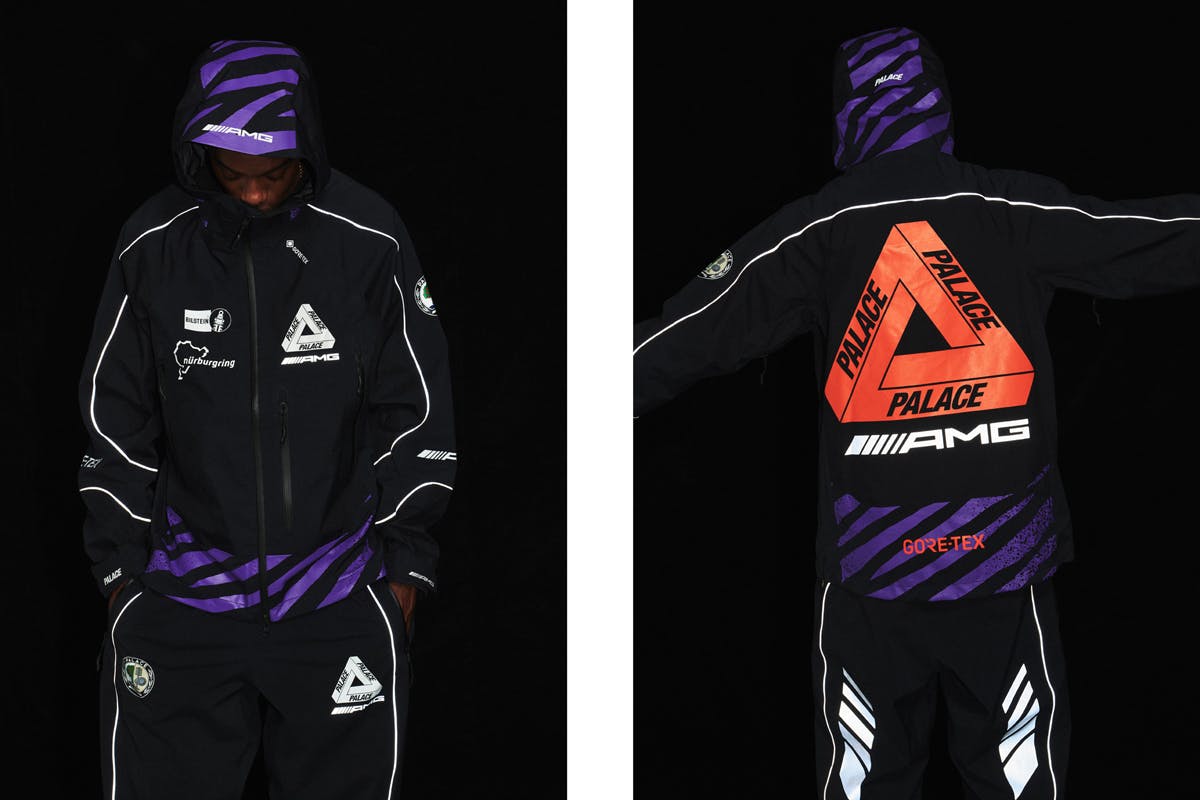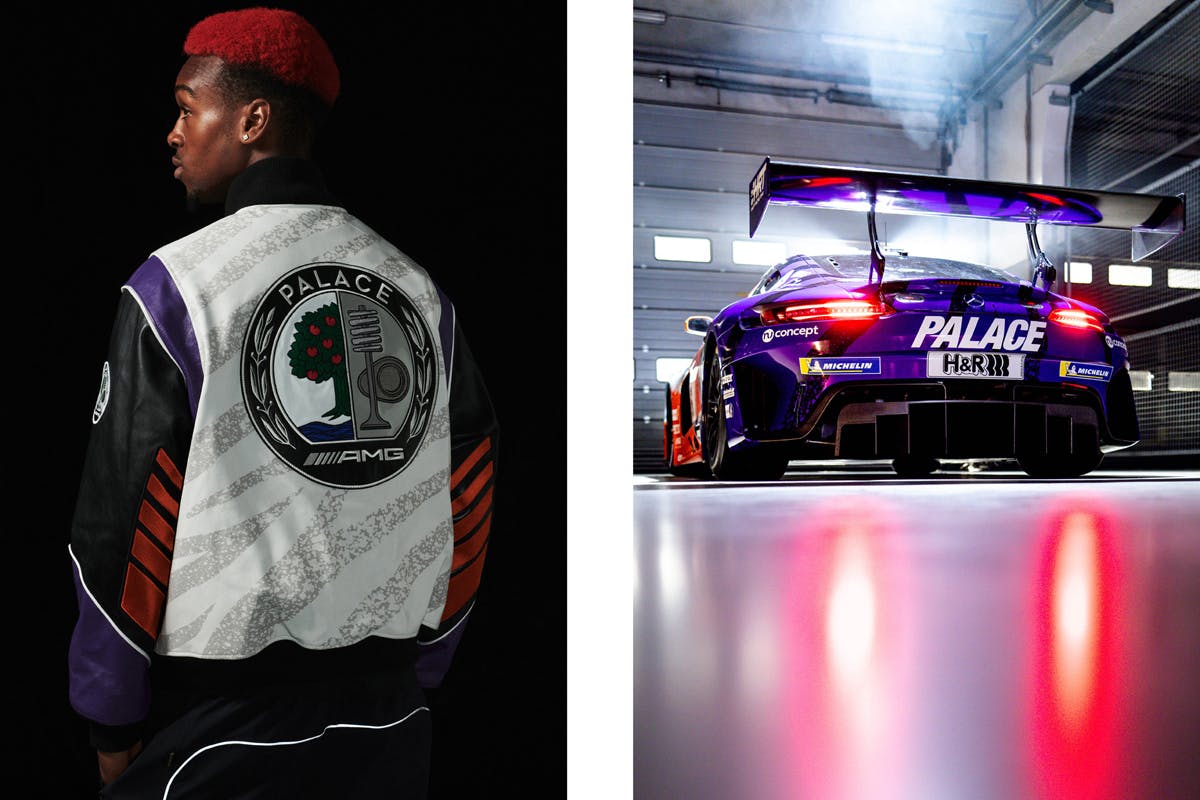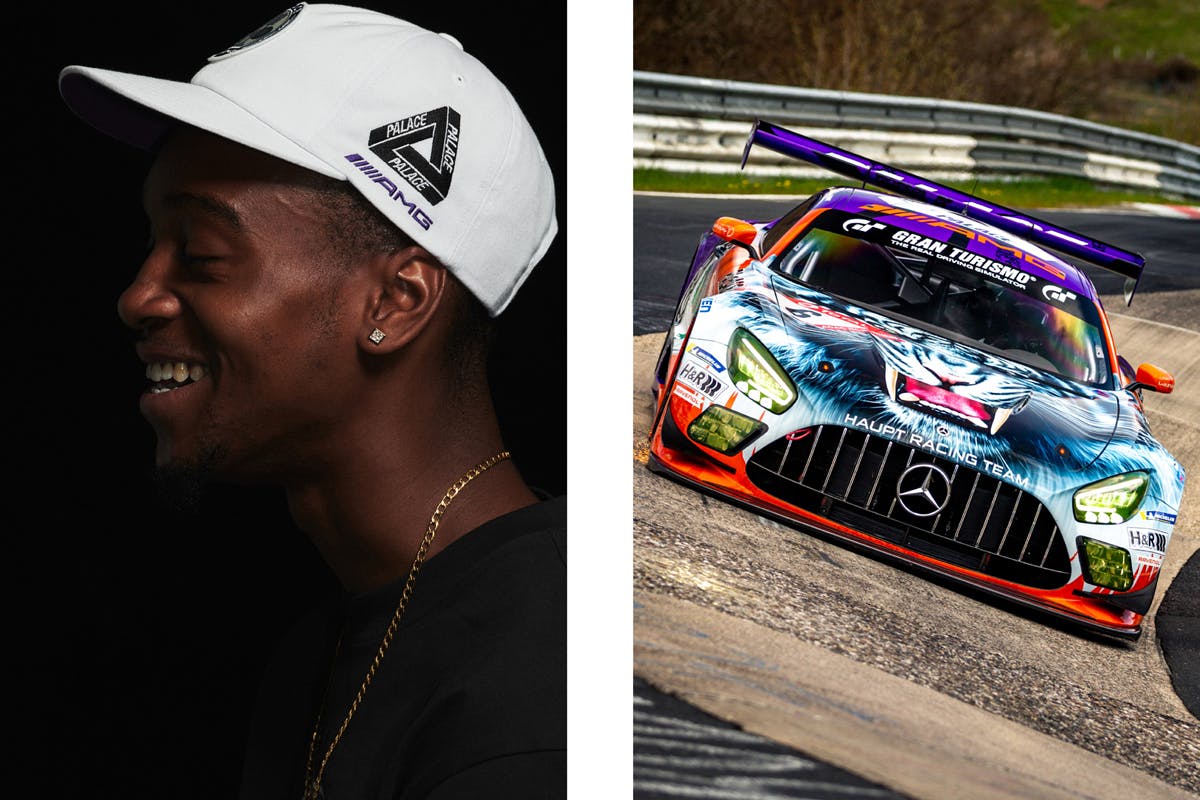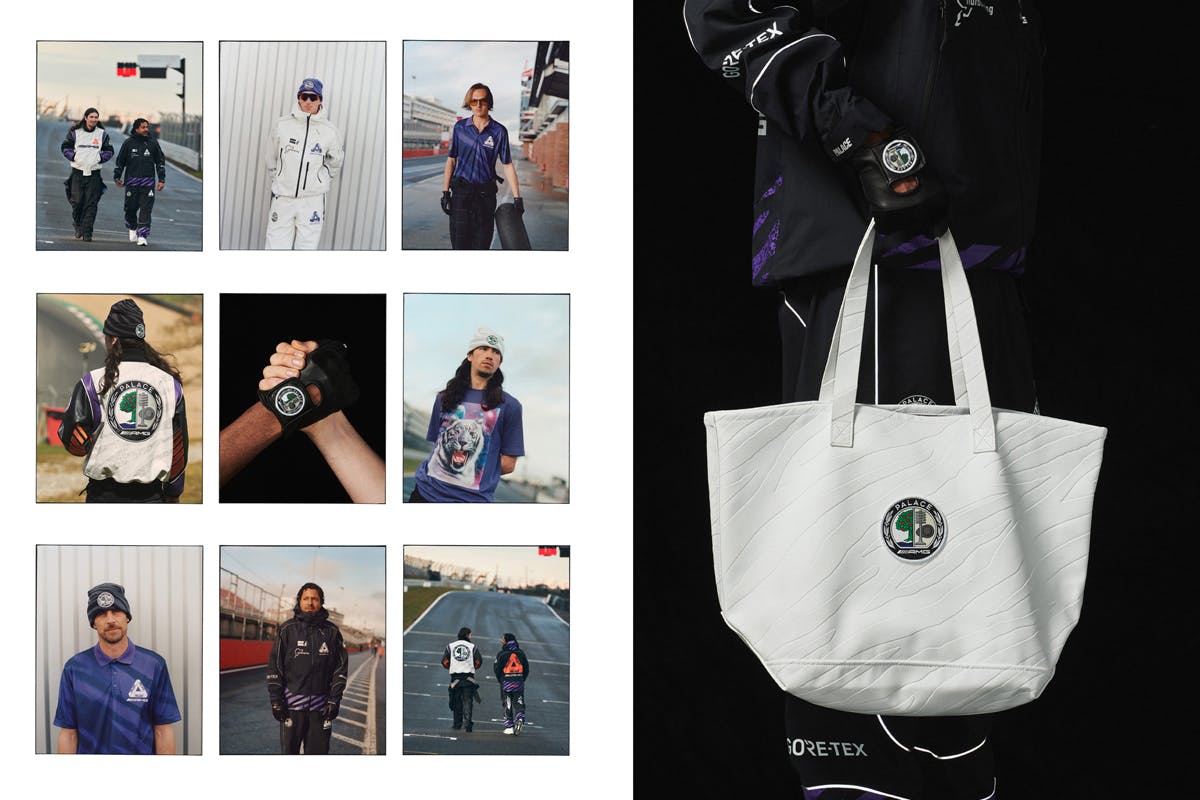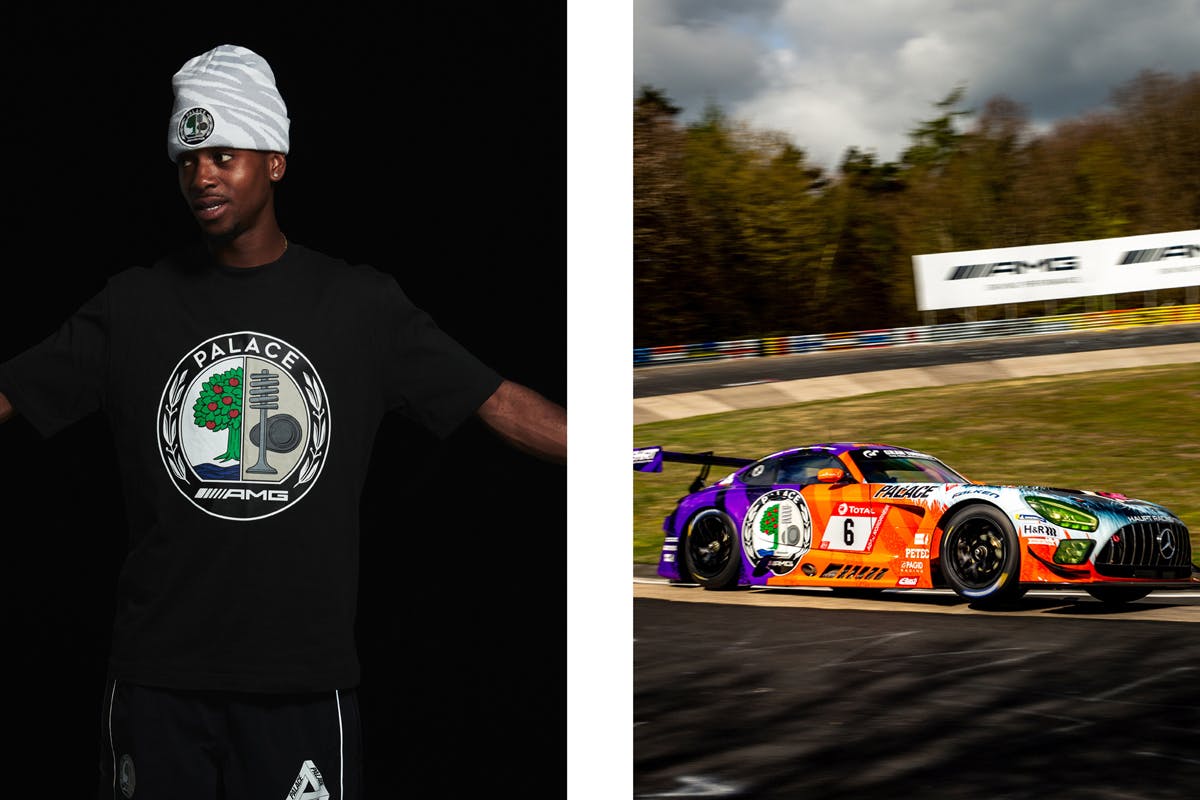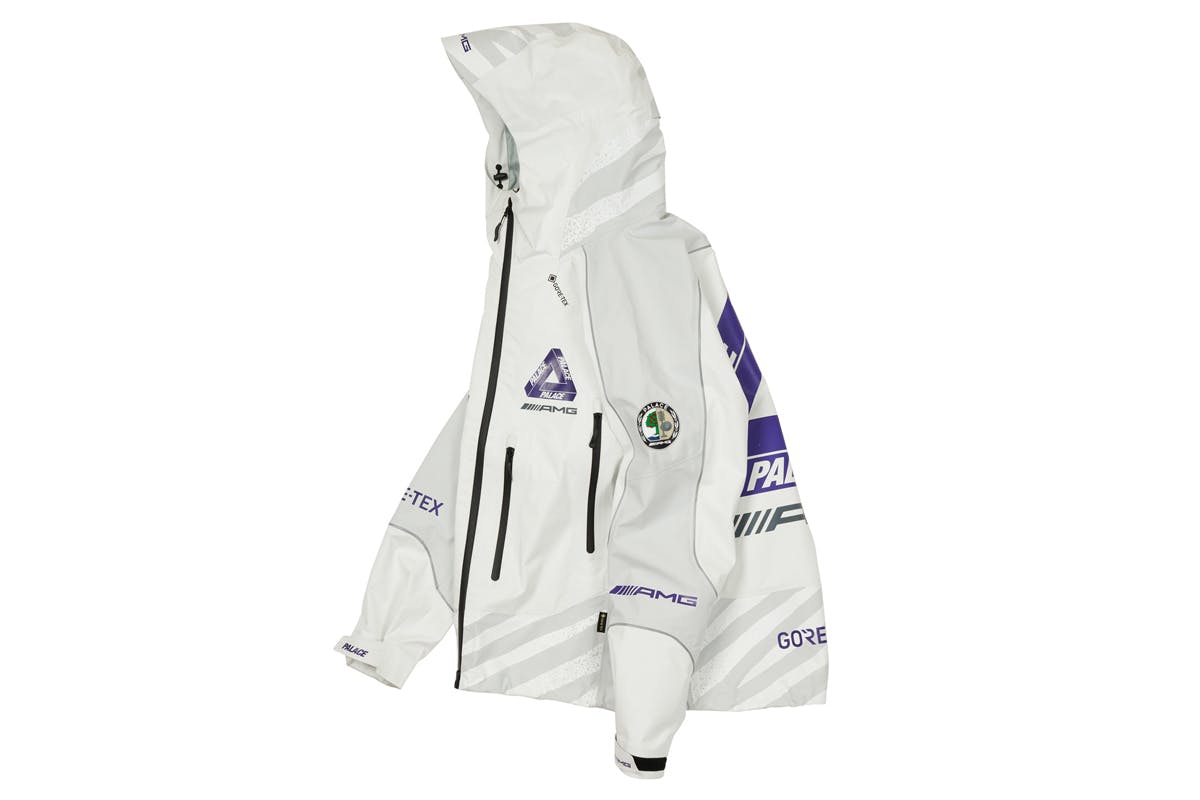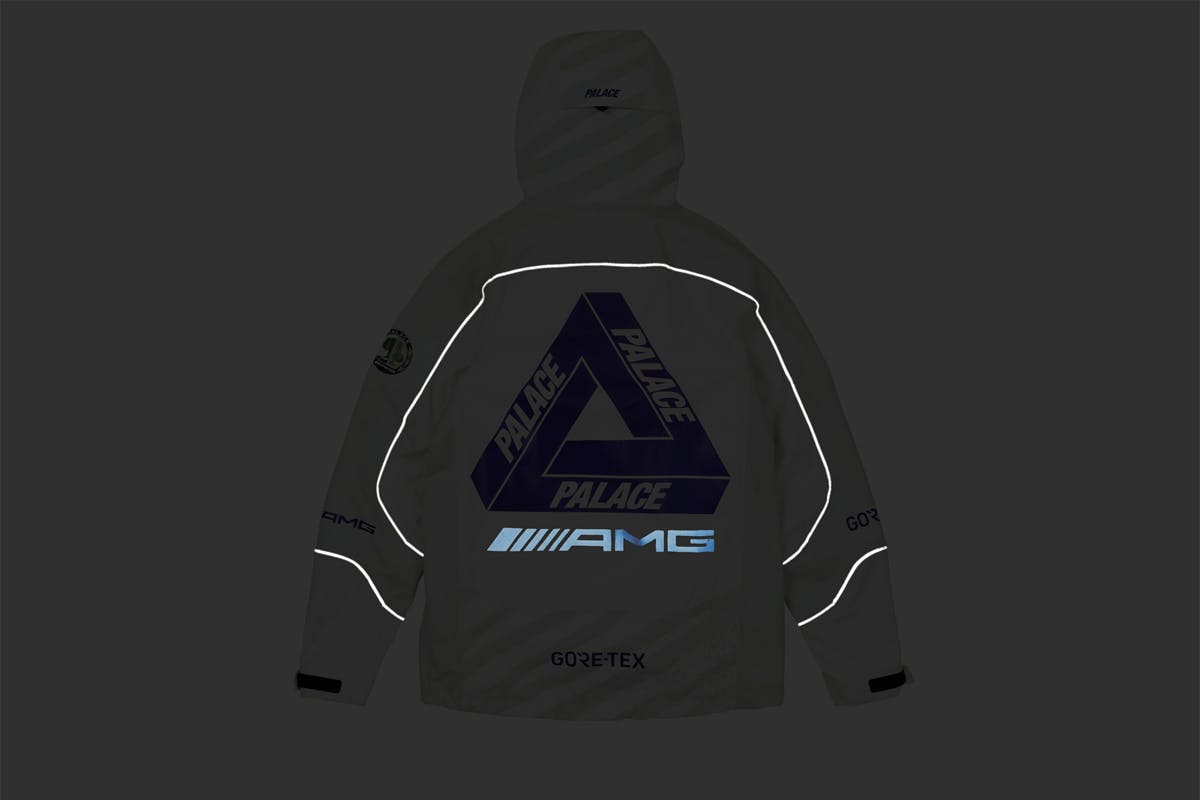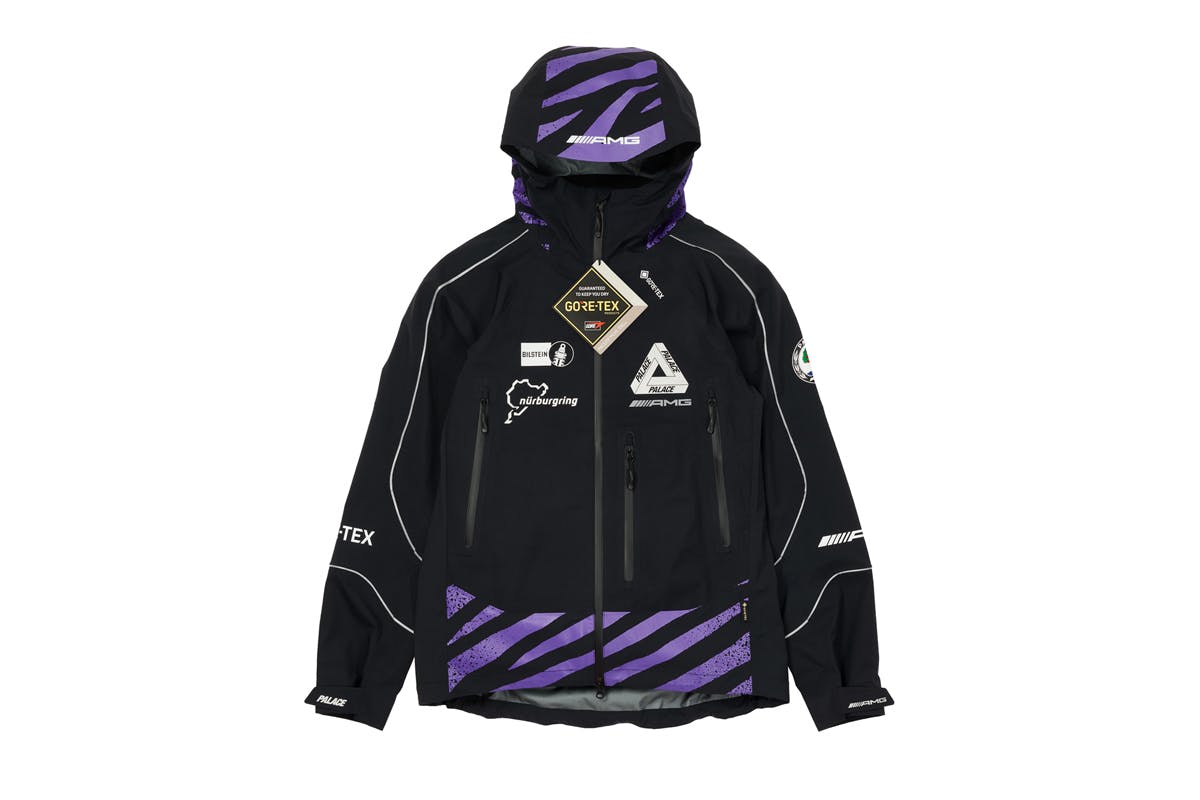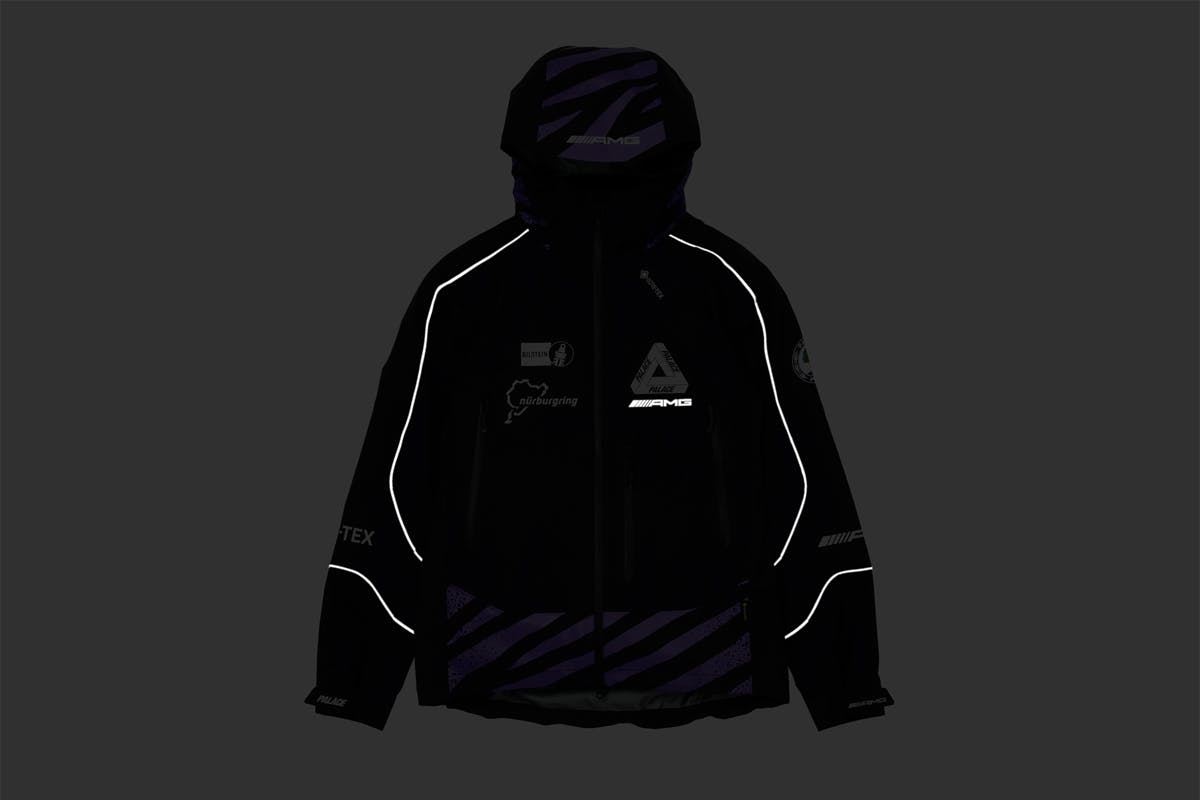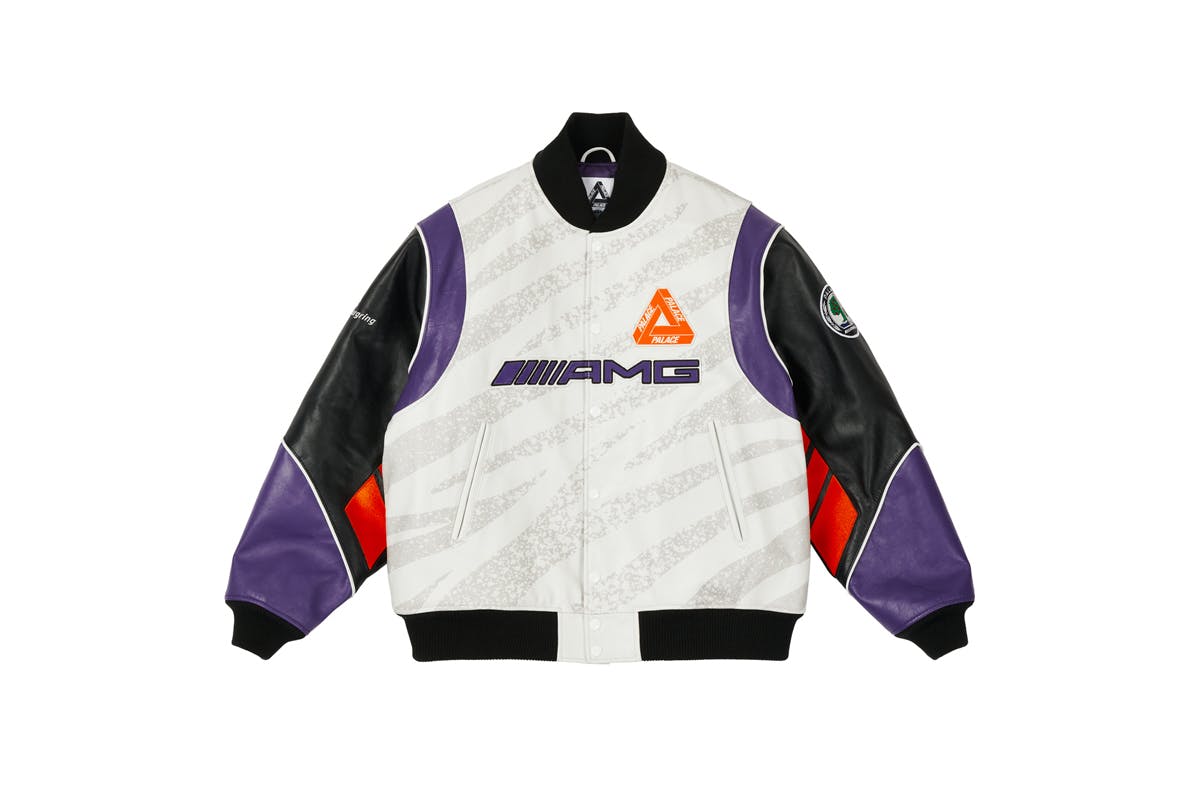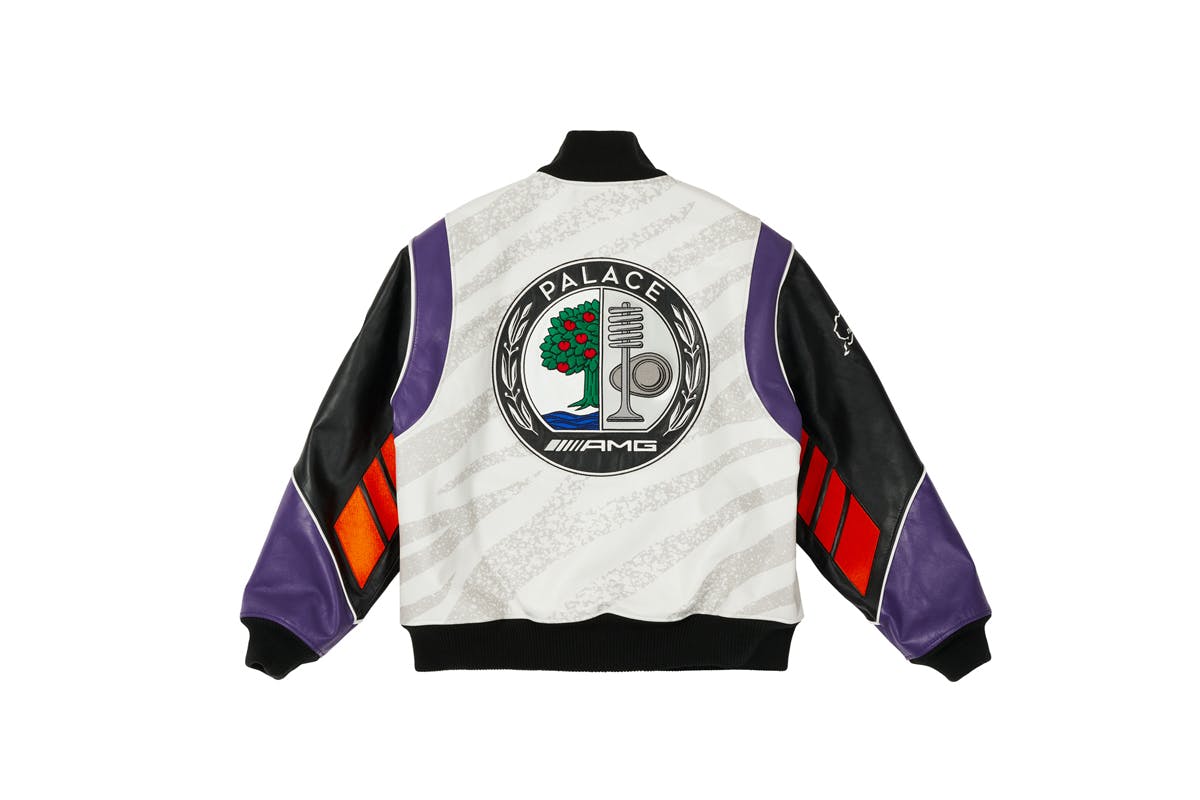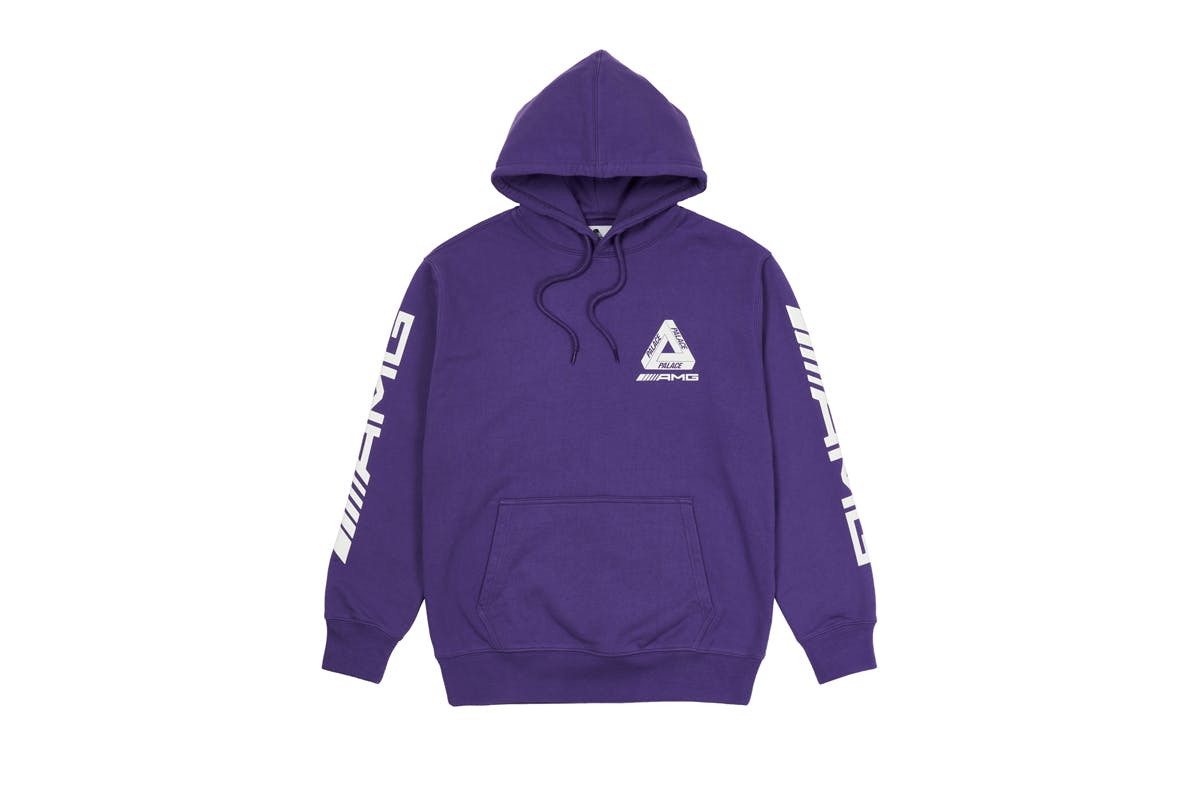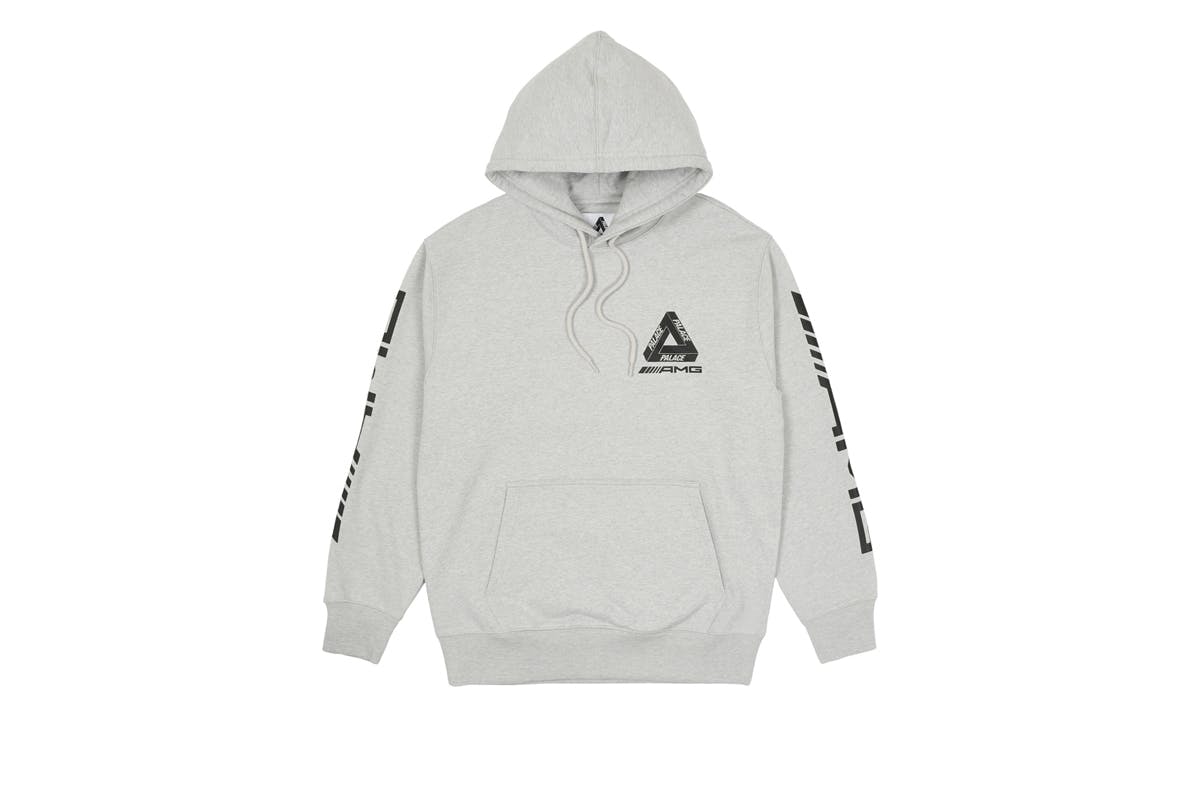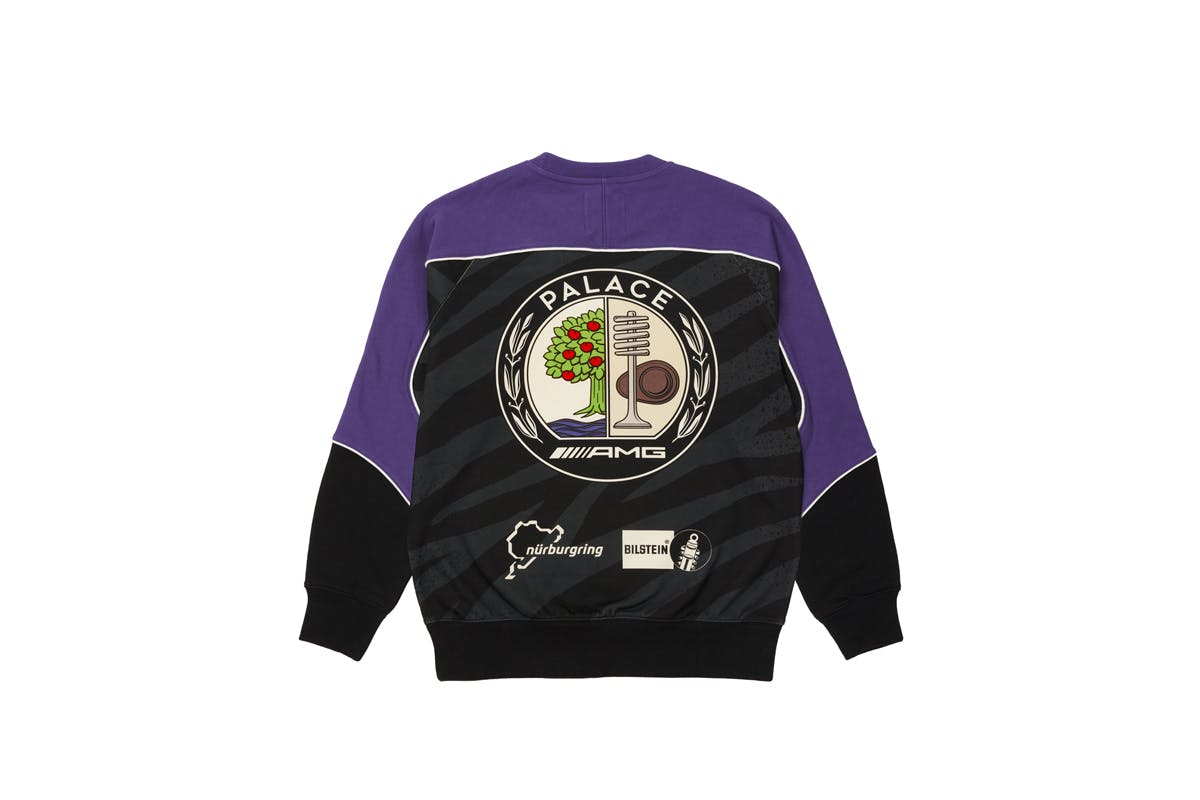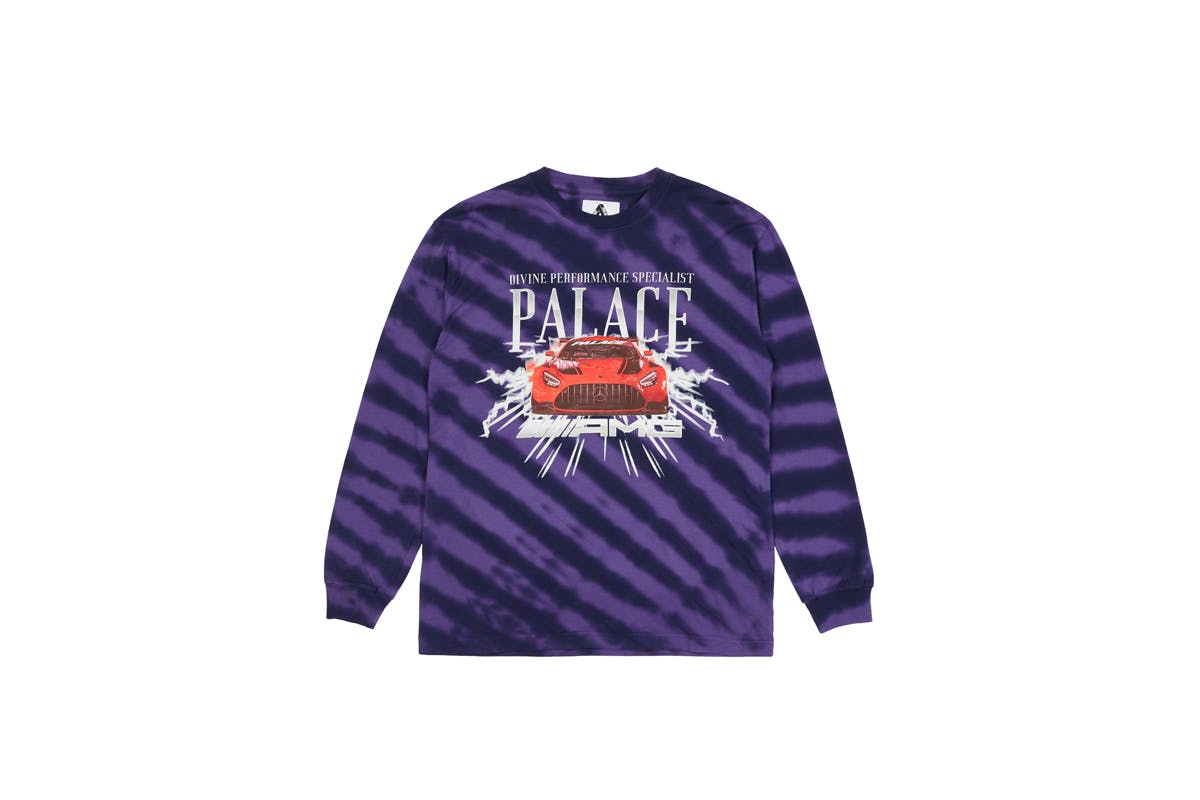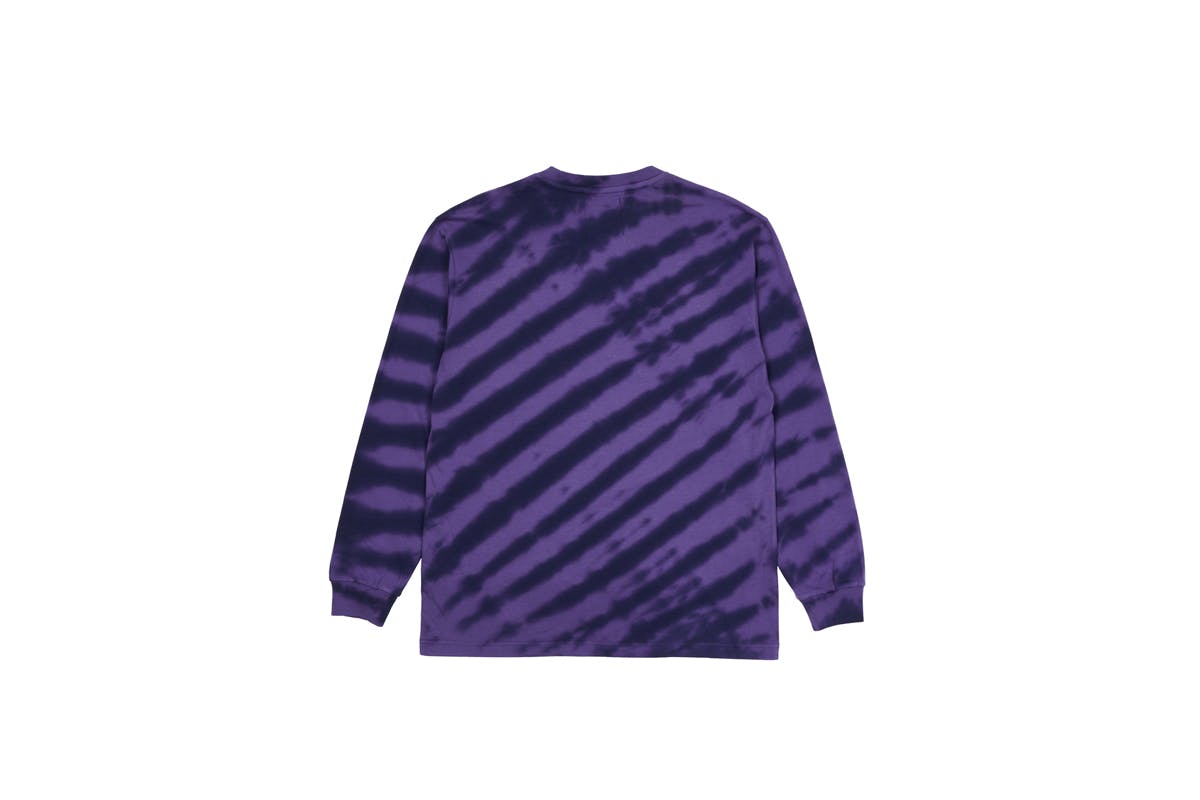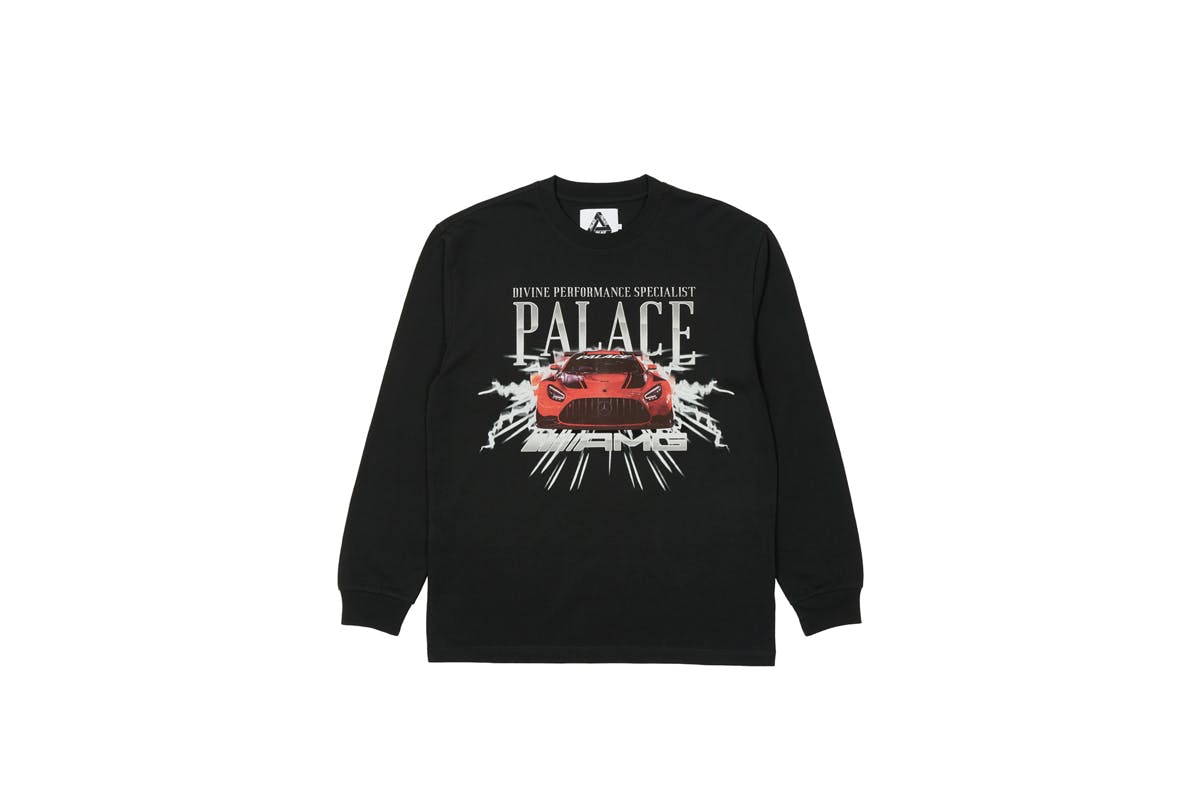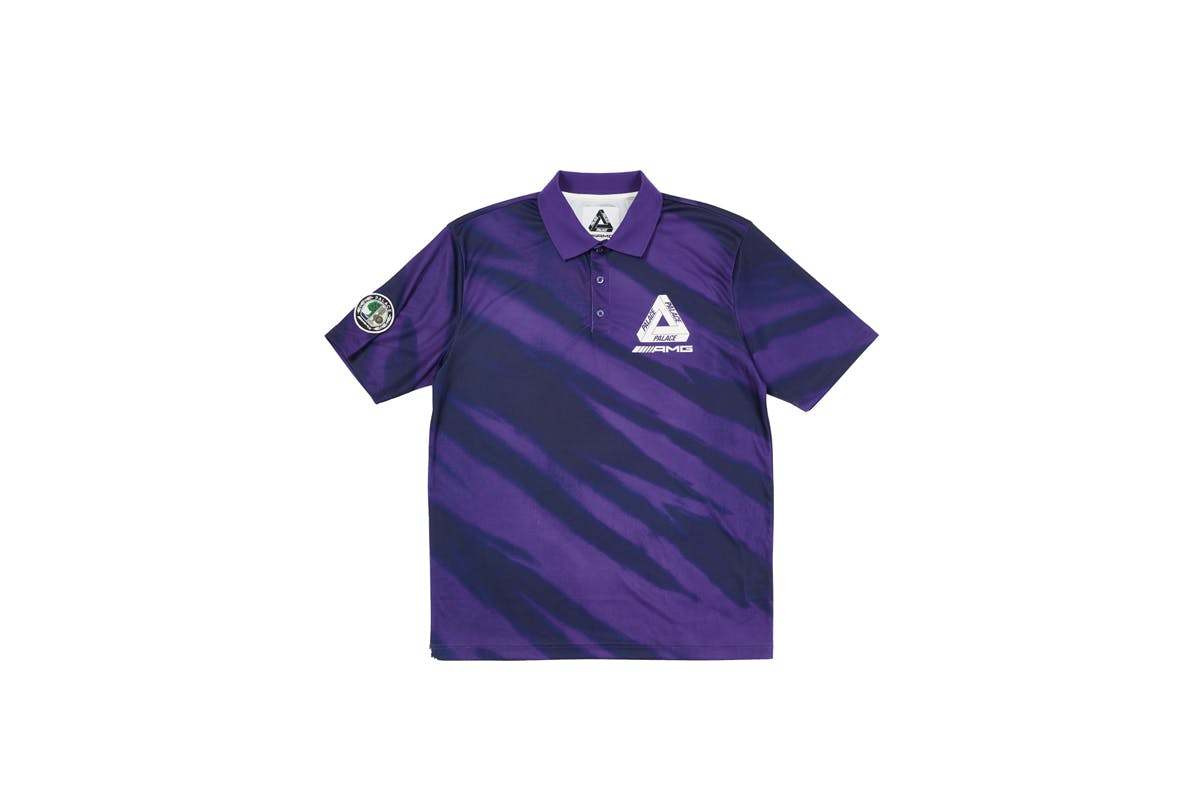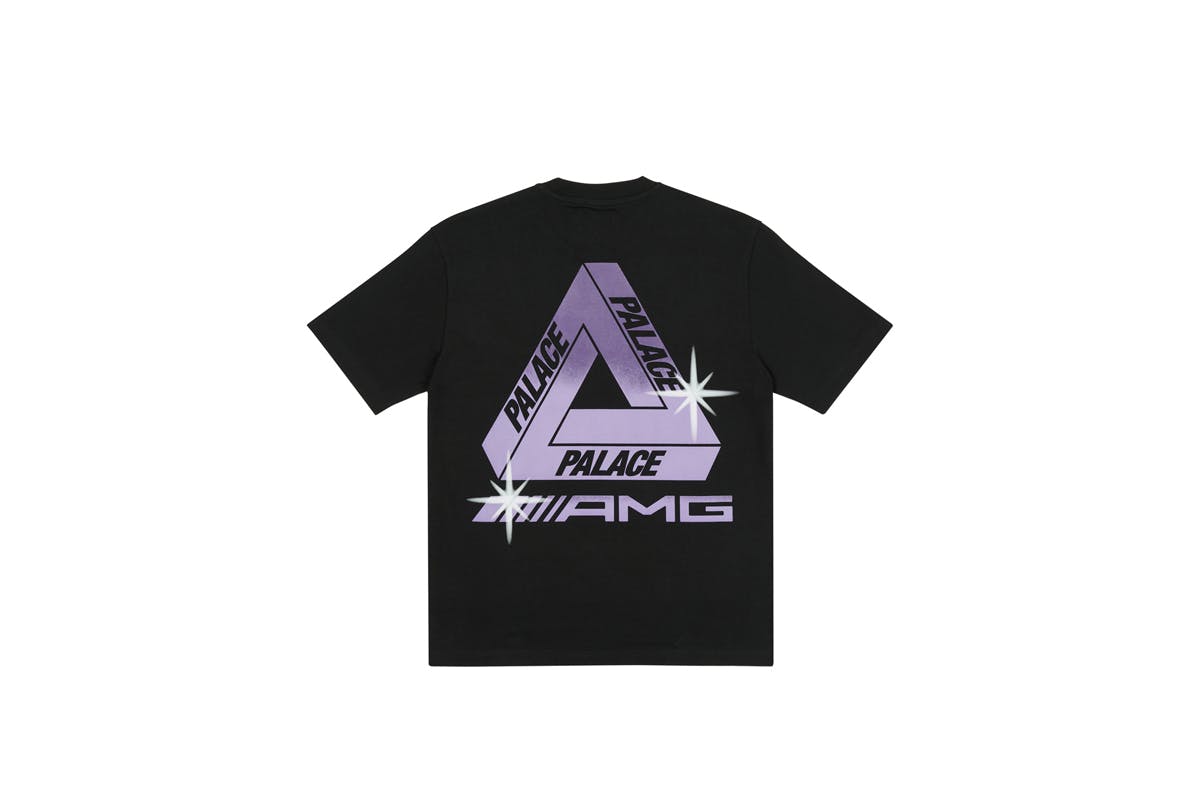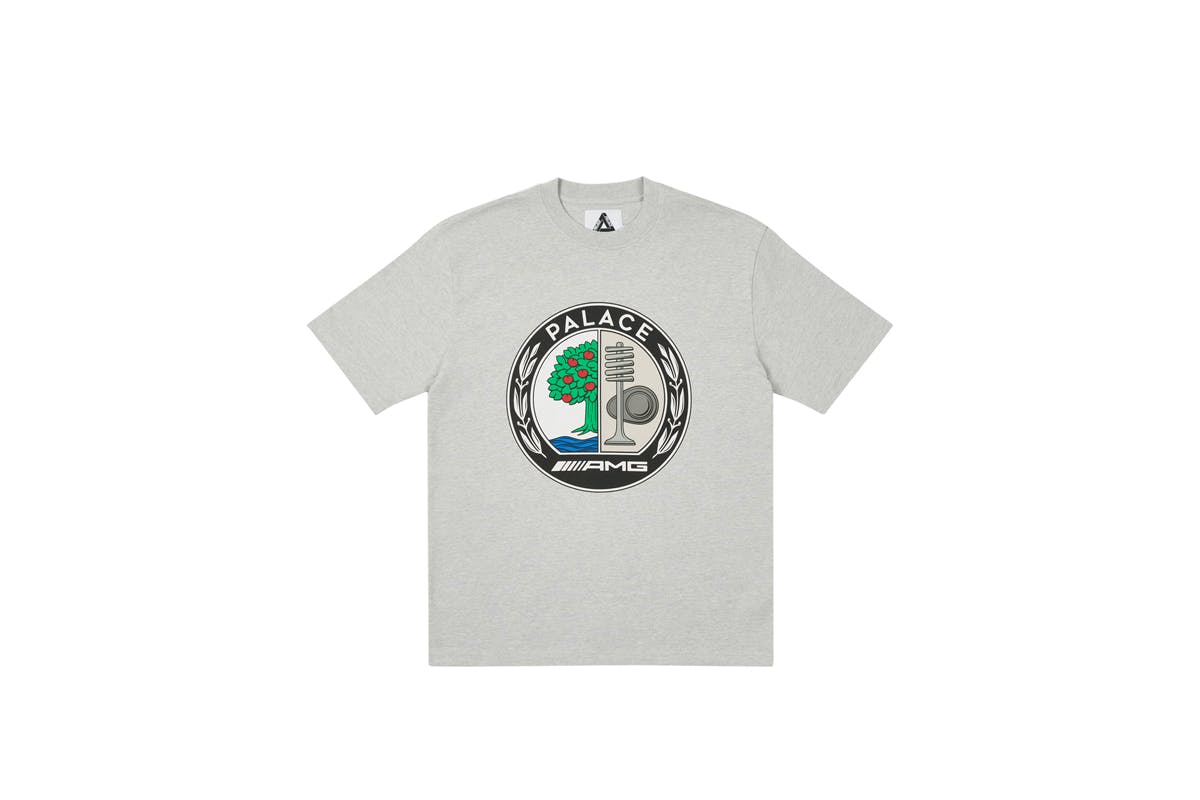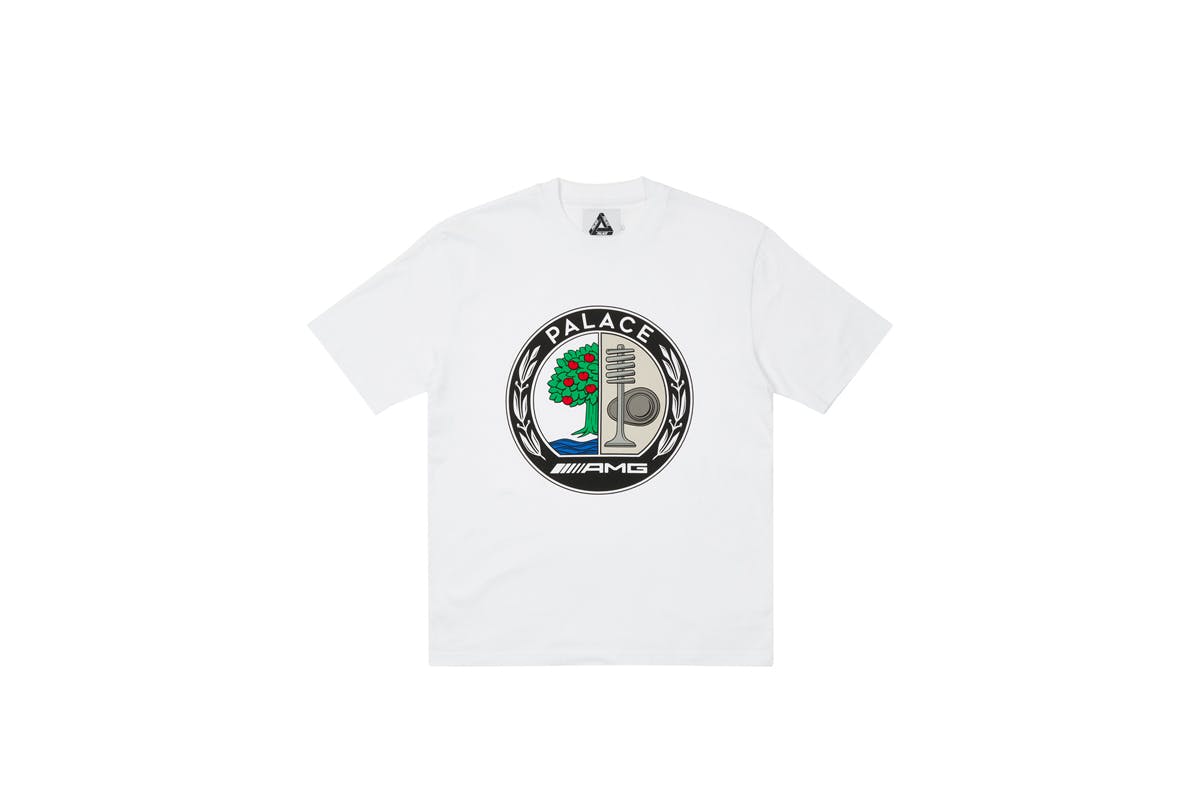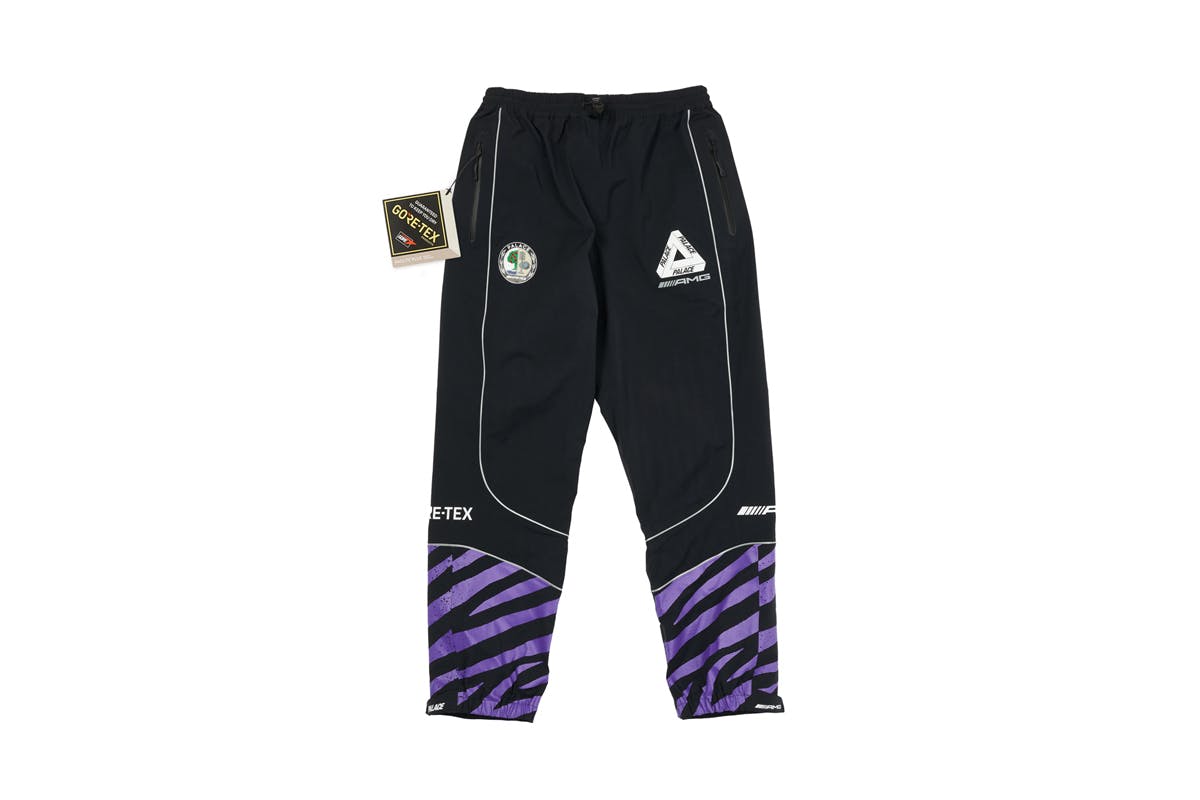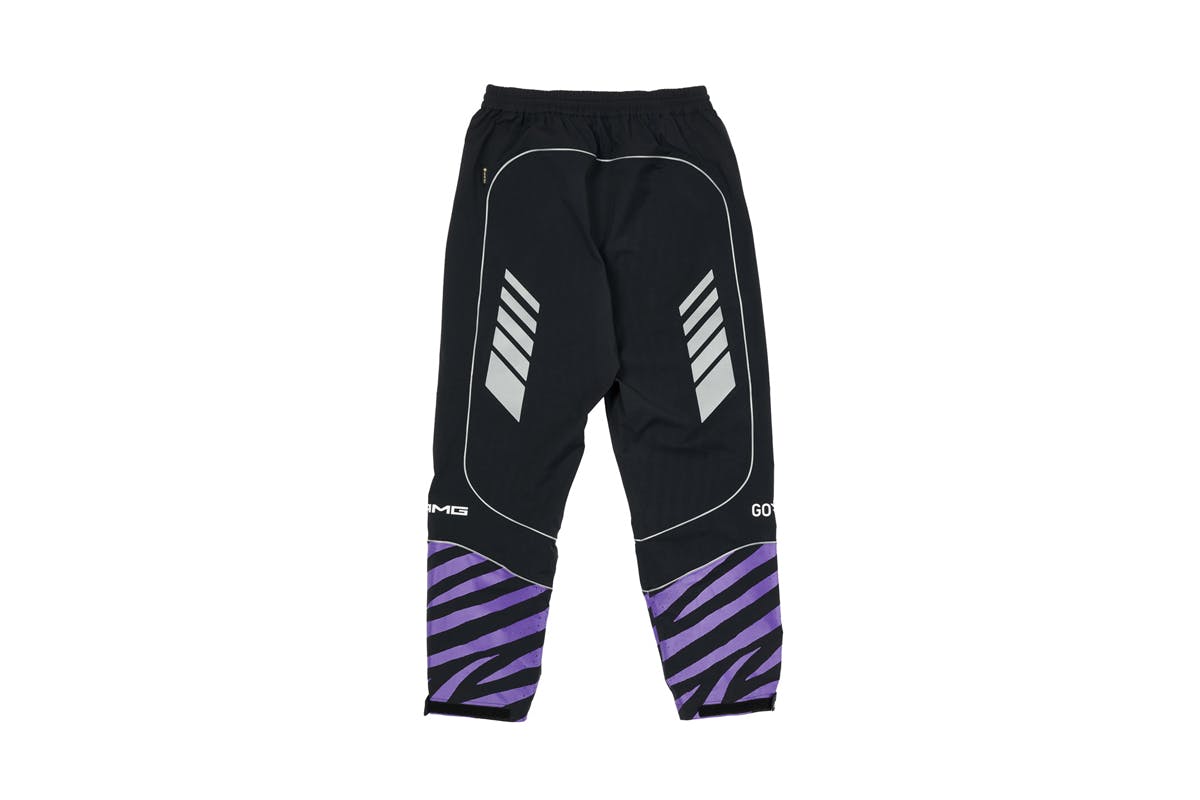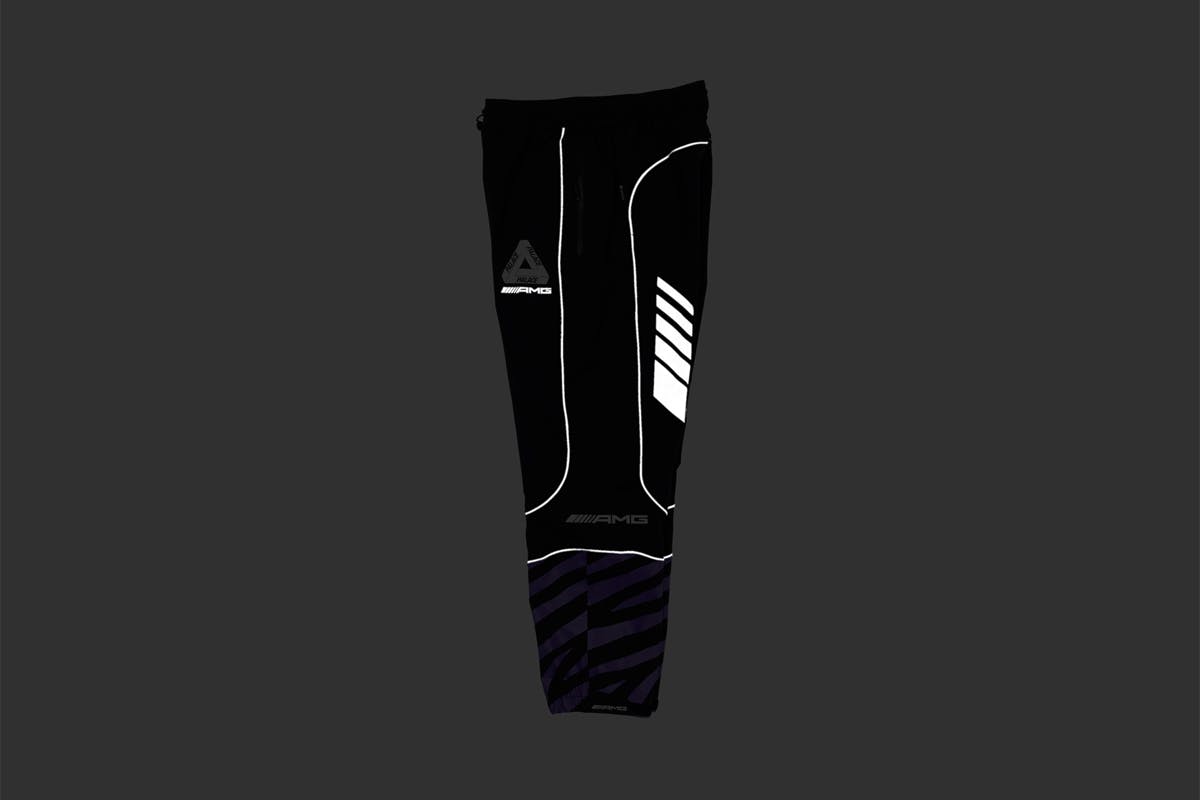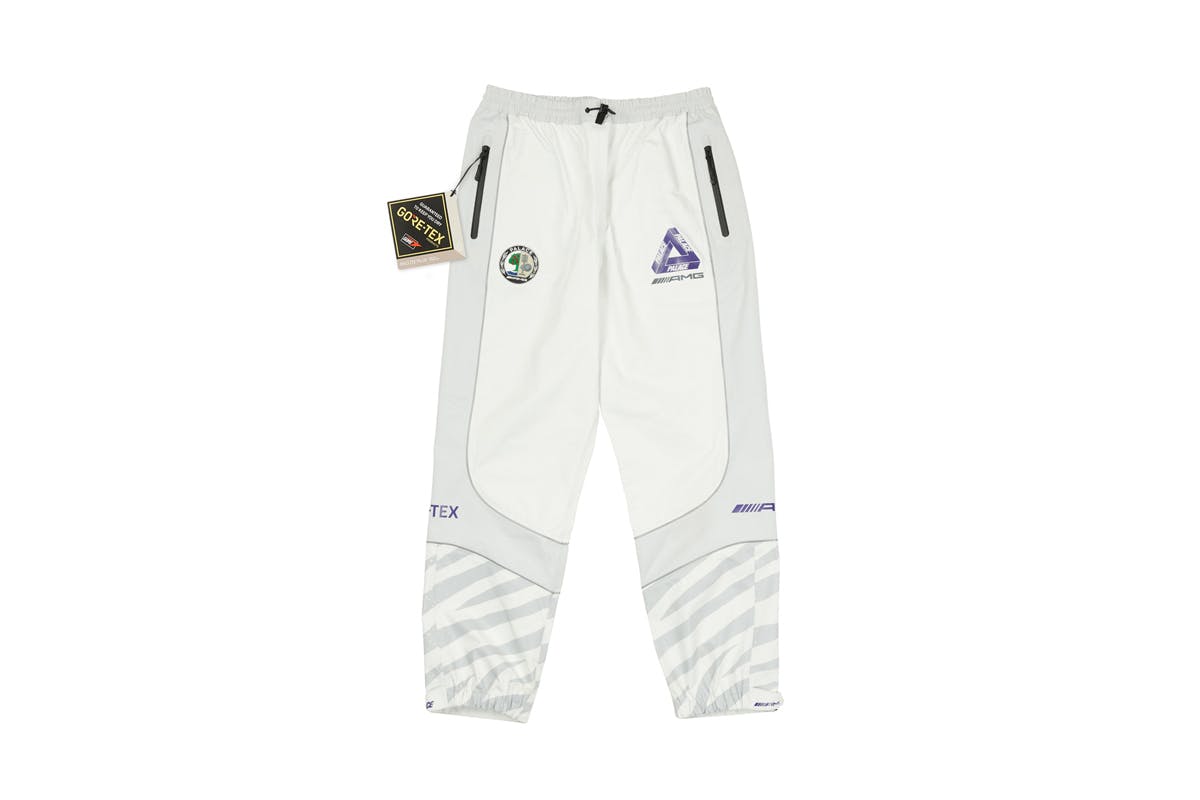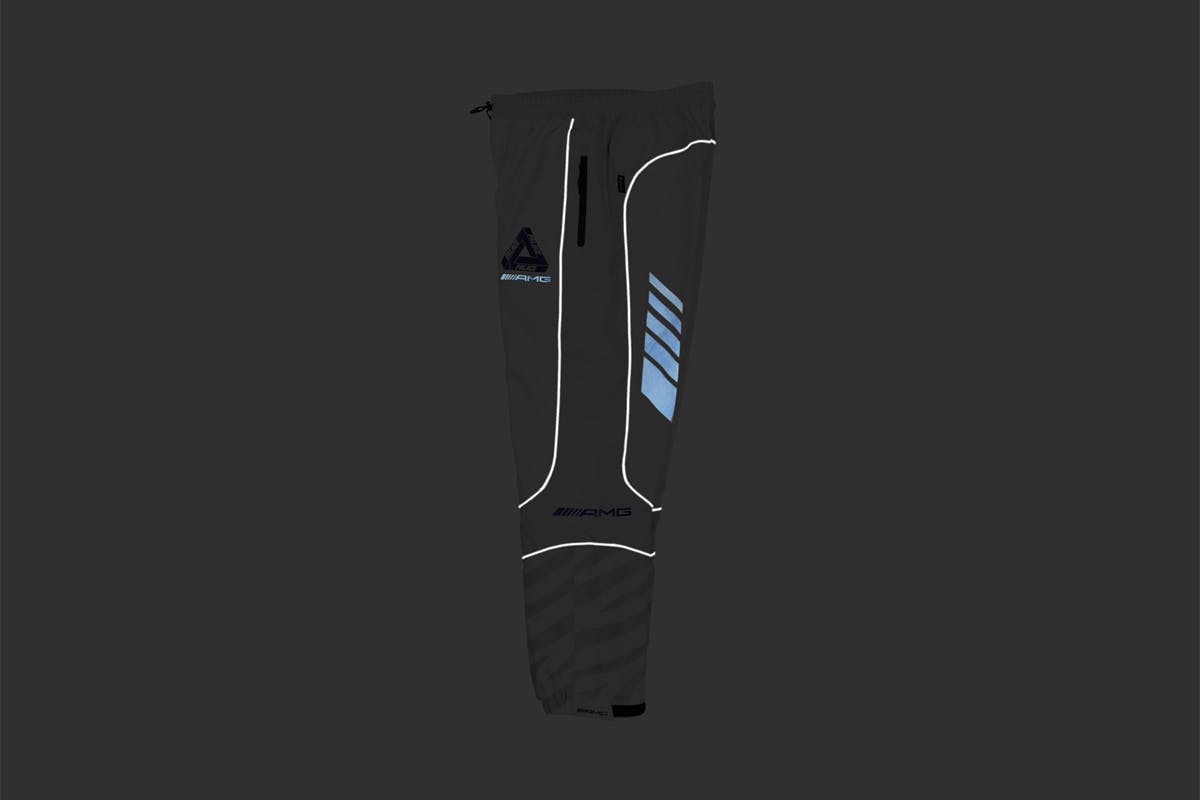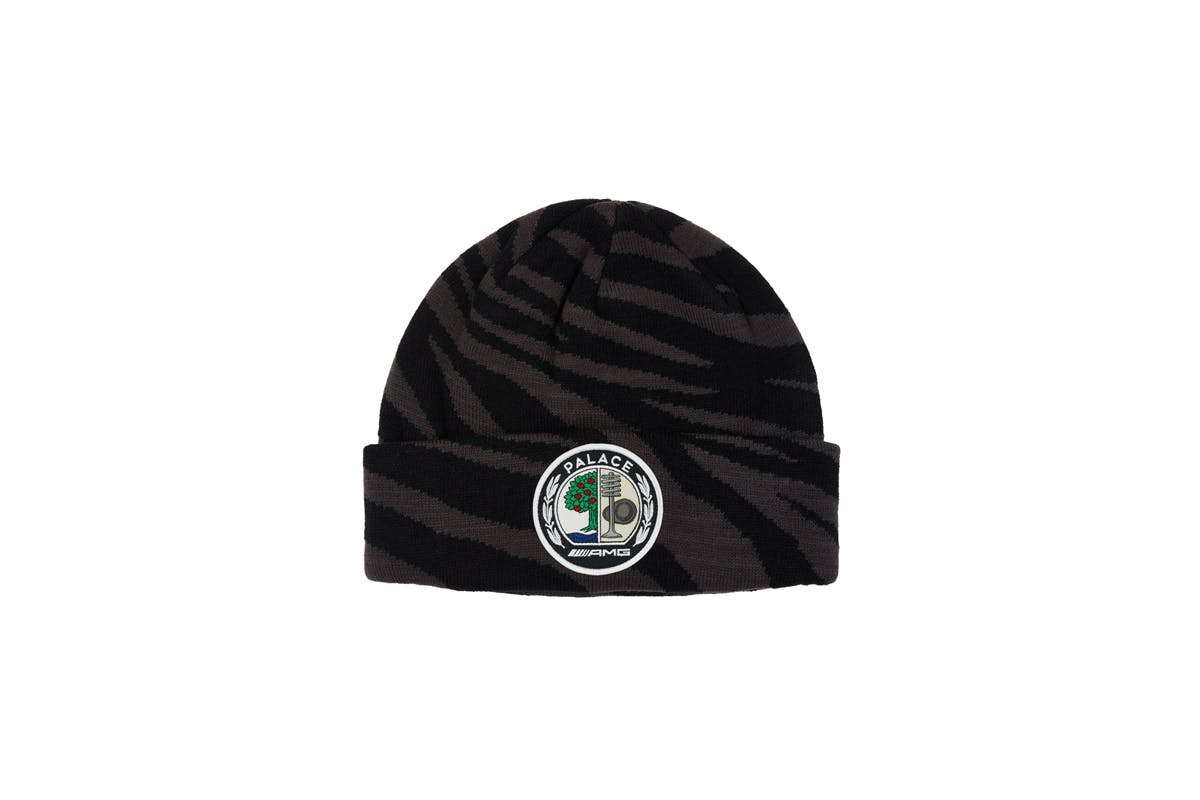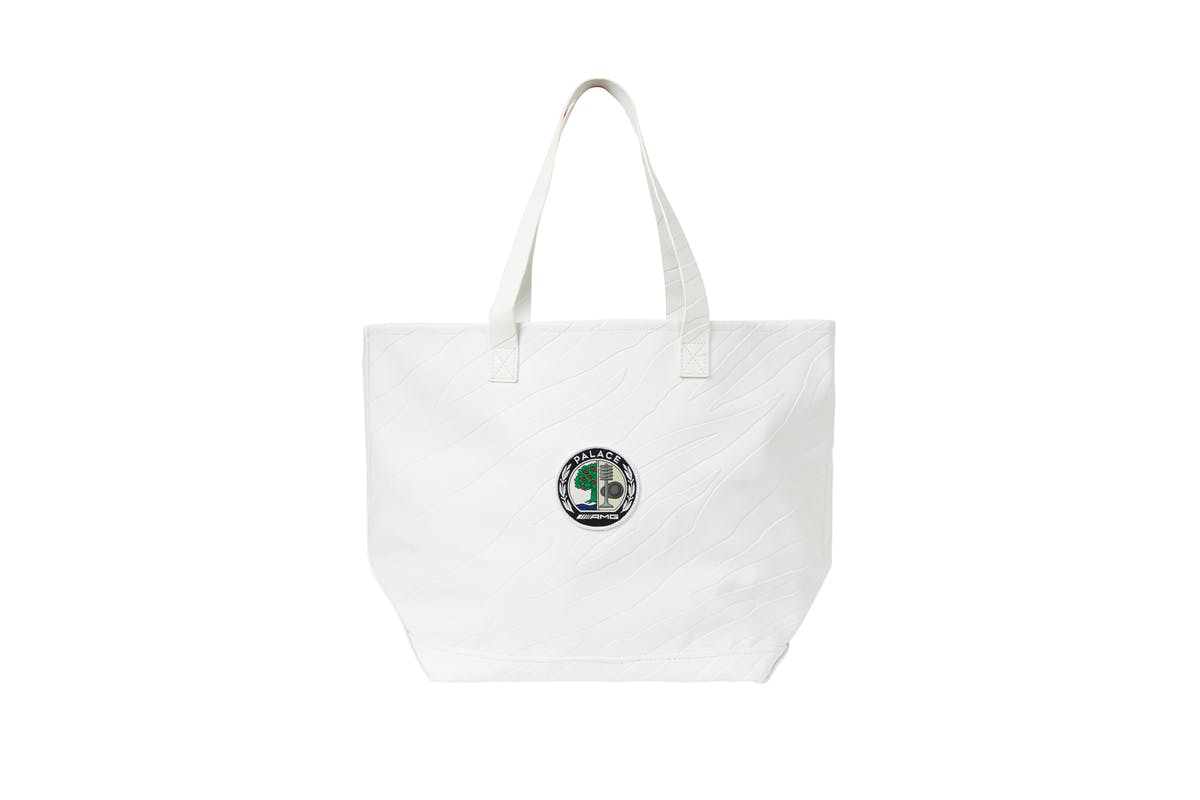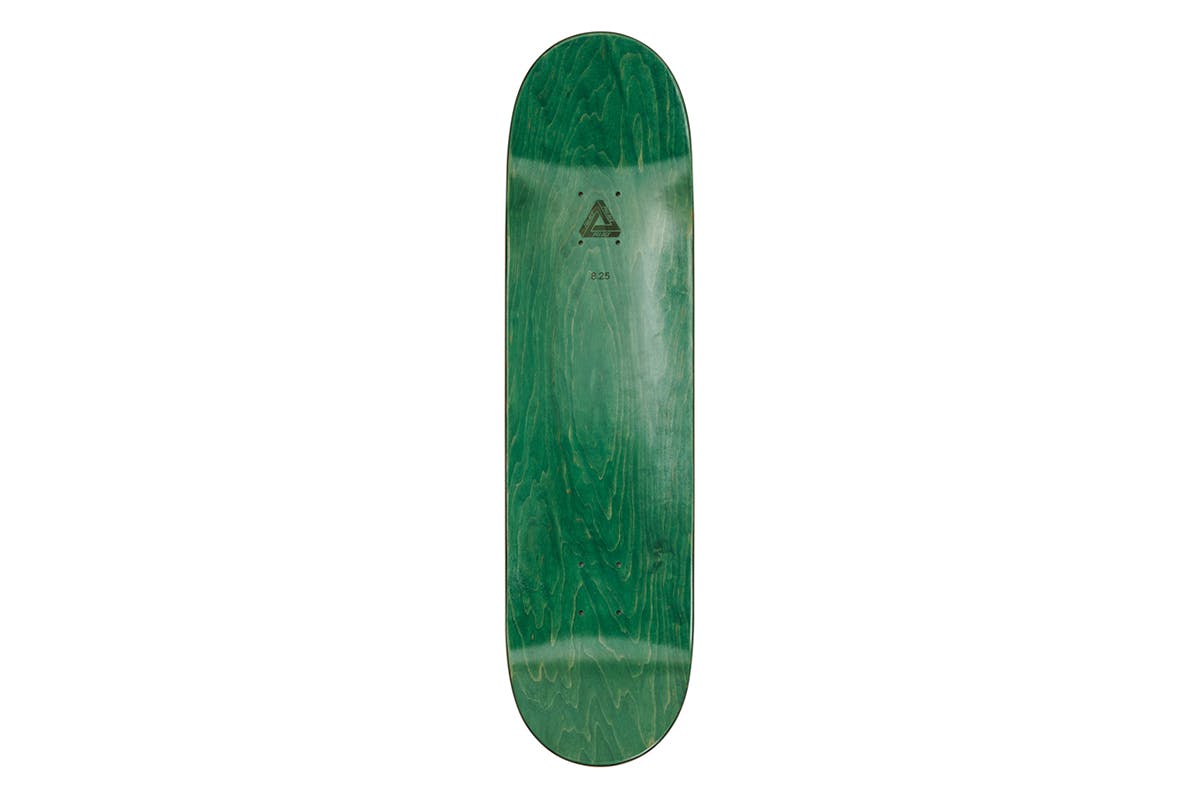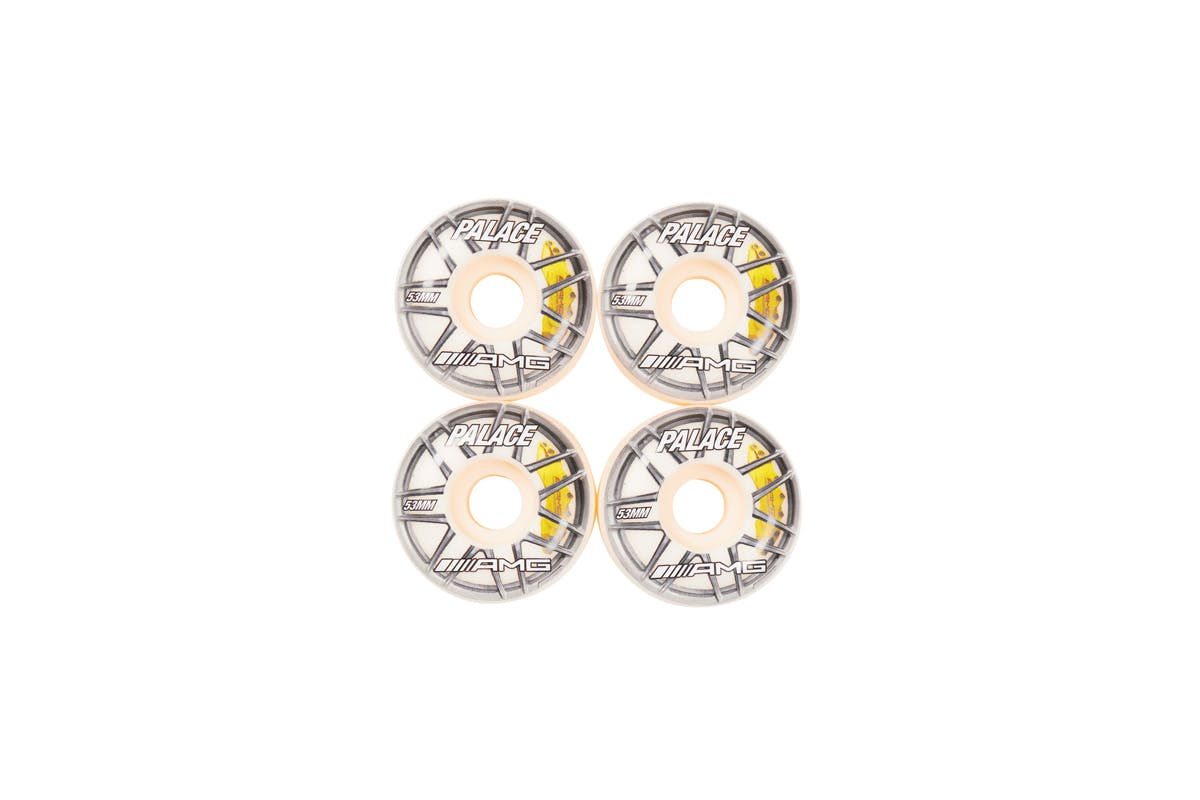 When we said that streetwear brought the "cool" back to cars, we weren't lying. From Aimé Leon Dore's new Porsche to KITH's BMW to the Supreme x Lamborghini drop, there's a collectible automotive collab for every occasion. Mercedes already knows the value of aligning itself with stylish folks (hello, Virgil), so it's bringing Palace on board to seal the deal, aligning with the flippant British skateboarding brand for a seriously next-level AMG GT3 that will actually be raced this summer.
No doubt, Palace likes to race, though so far its speediest collaboration to date is with bike brand Rapha. This Mercedes effort is a whole new ballpark for the skate label, even with its previous headline-worthy releases. Really, BAPE and Rhude are its only peers to explore similar terrain, but no one does collaborations quite like Palace.
Obviously, this collaboration's lynchpin is that bespoke Mercedes AMG GT3, which boasts Palace's first-ever race car livery (read: paint job and sticker spread). Channeling the racecar's raw beastliness, Palace opted for a white saber-toothed tiger motif, splashing the roaring critter across the hood and gracing the rear with an all-caps "PALACE."
The custom AMG GT3 will be hitting the road in June 2021 at the ADAC TOTAL 24h-Rennen Nürburgring, a punishing 13-mile, 134-lap, 24-hour race that's a serious point of pride for Mercedes especially considering that the race is held in its home country.
Can't make it to Germany to see the speedster in all its glory? Fret not, as Palace and Mercedes have come together for a rich array of collaborative merch, reiterating that sabertooth theme across Triferg-laden shirts, sweaters, bags, skate decks, and even some wheels. Palace has gone all-out here, dreaming up two reflective Gore-Tex jacket and pant sets, a spiffy quilted jacket, and even some buttery leather driving gloves.
"We love working with the best in their field and AMG are exactly that," Palace said in a statement. "We are so proud to be racing a car in such a truly great motorsport institution as The A.D.A.C. Total 24hrs Race."
All of the Mercedes items release on Palace Skateboards' web store June 4 for American and European customers, while Chinese and Japanese fans have to wait until June 5.