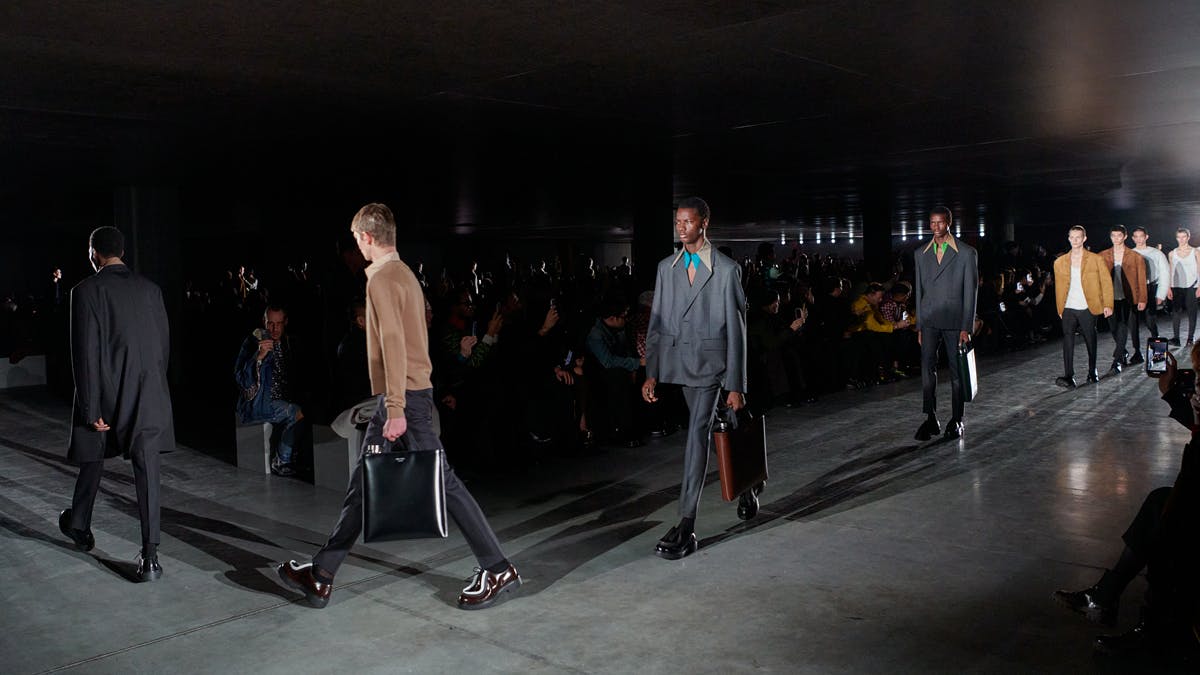 Following a collection rooted in choice, Miuccia Prada and Raf Simons have the clothing talk over Prada's Fall/Winter 2023 collection, appropriately named "Let's Talk About Clothes." And what better way to get the conversation going than with tote bags resembling drinking flasks?
Seriously, Prada's FW23 handbags looked like gigantic drinking flasks that you could carry, rendered in textured leathers and even fitting silver coats.
In reality, the Milanese label's latest accessories were actually just sleek totes lugging stainless steel water bottles. Given the bag's clean rectangular shape and the bottle's top peaking just above the opening, it mirrored a literal Prada hip flask tote bag.
The Prada bag still transports drinking canteens, nonetheless (so, it's not a total loss). Either way, cheers!
That may be the whole point, though. Prada's FW23 menswear collection manifests as an "exploration of the fundamentals of fashion," as the brand puts it — refining and reducing already-muted uniforms to give it a new meaning.
In this case, the Prada tote bag and drinking container, at their simplest, give the impression of an entirely new — and far off — Prada product. Or maybe, I'm looking too deep into it. Who knows?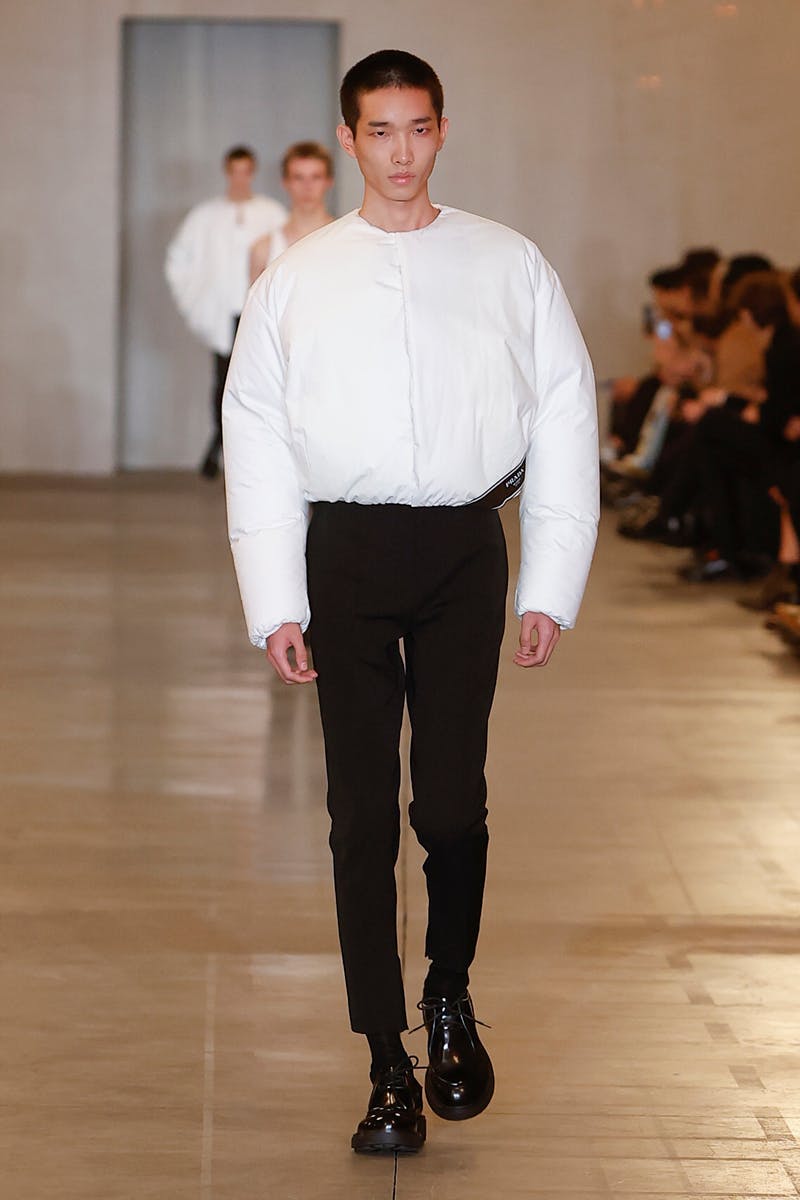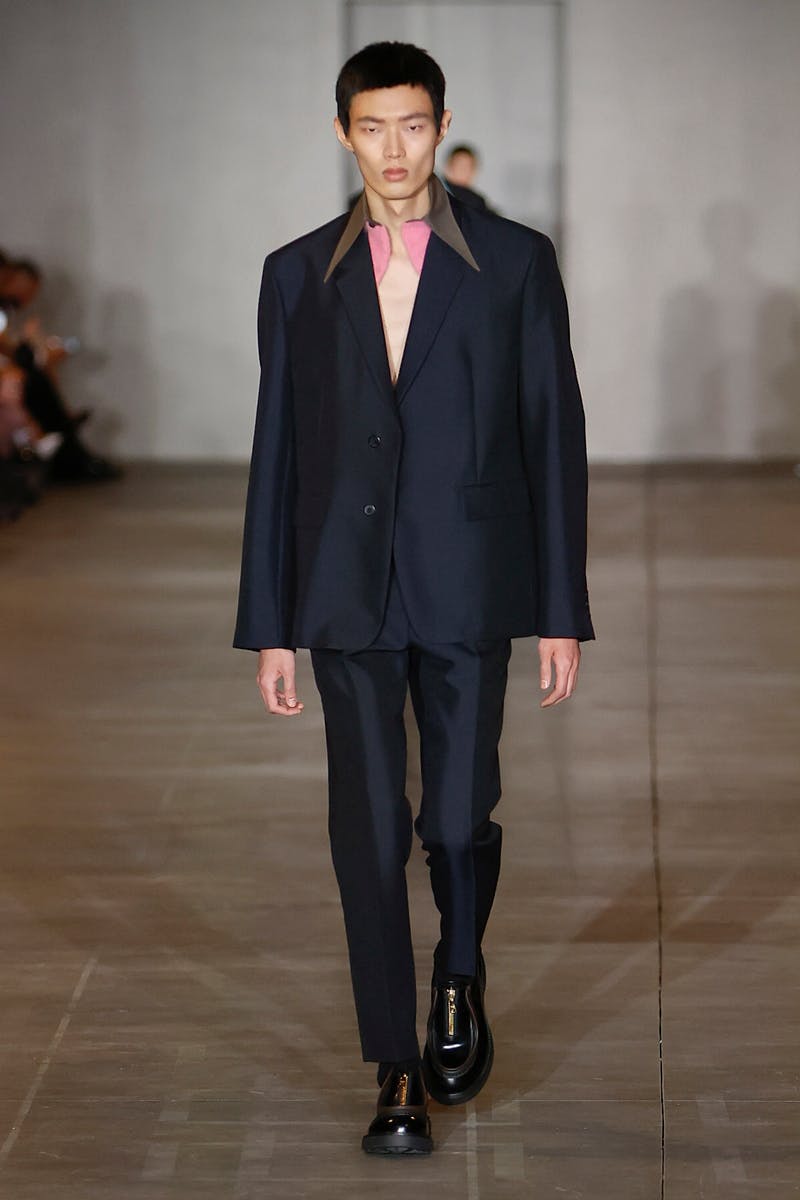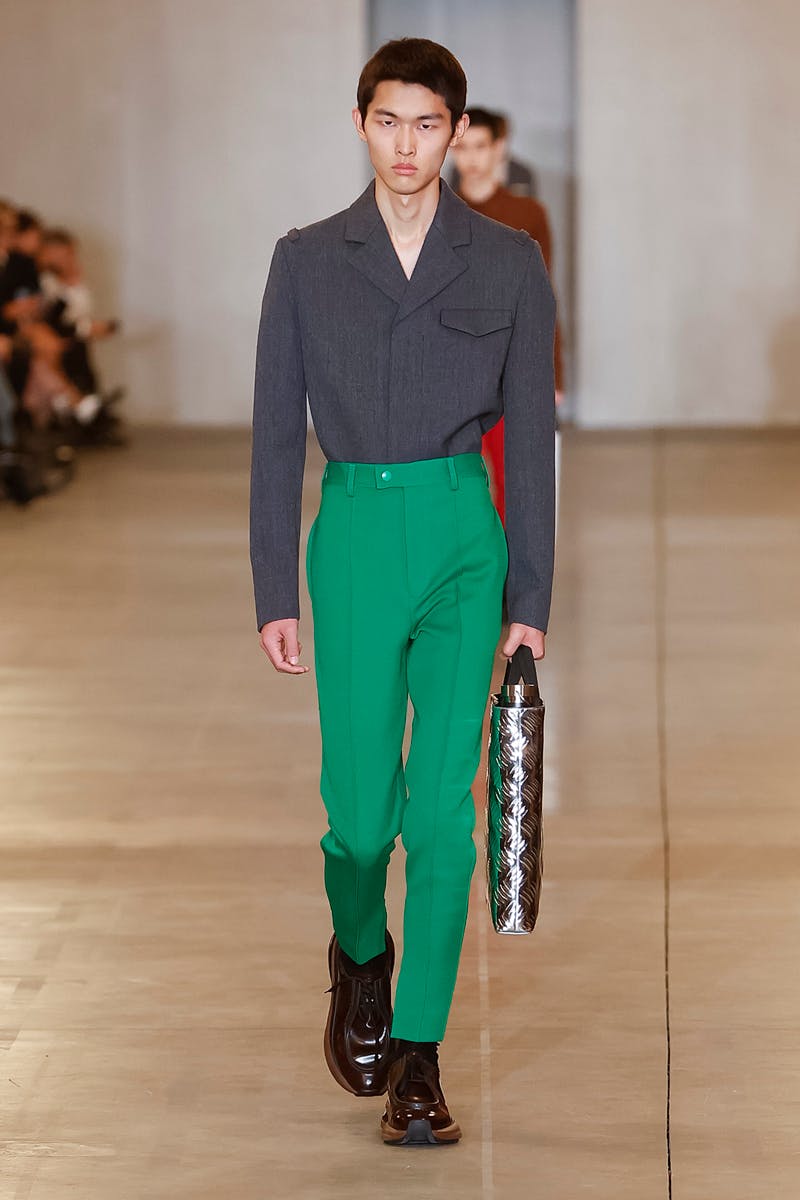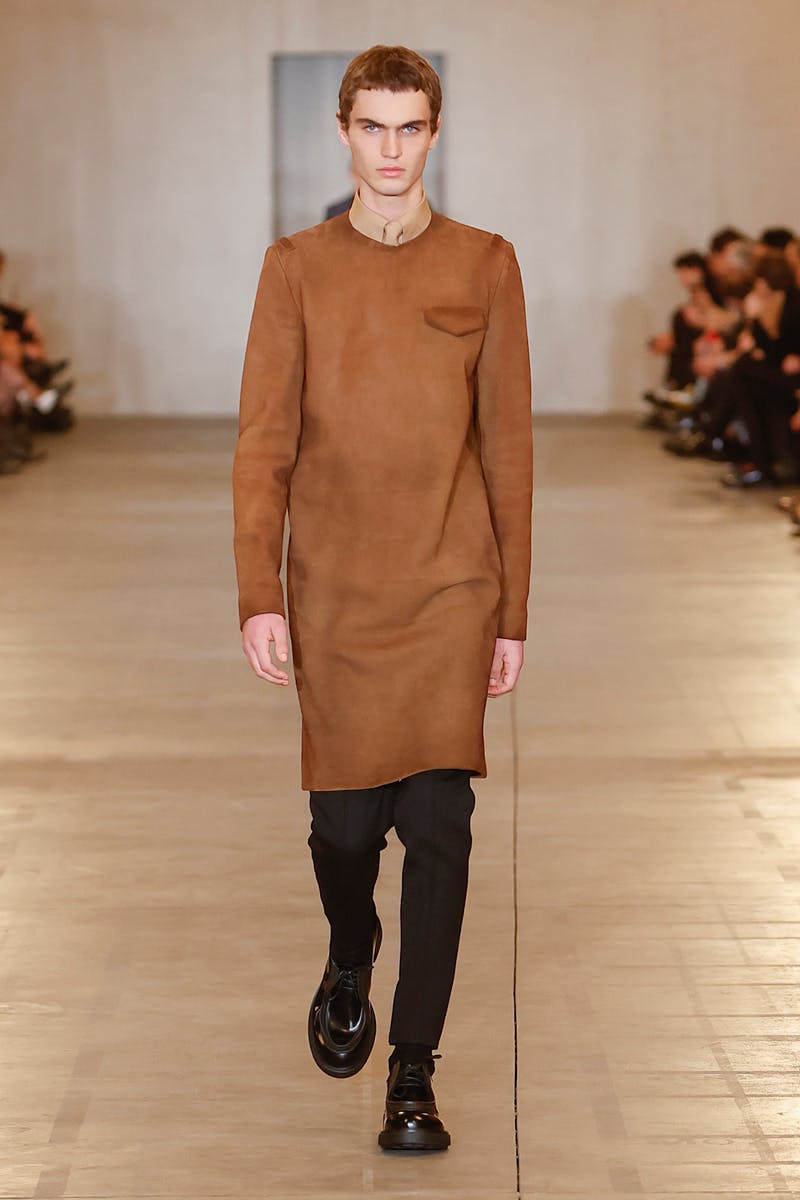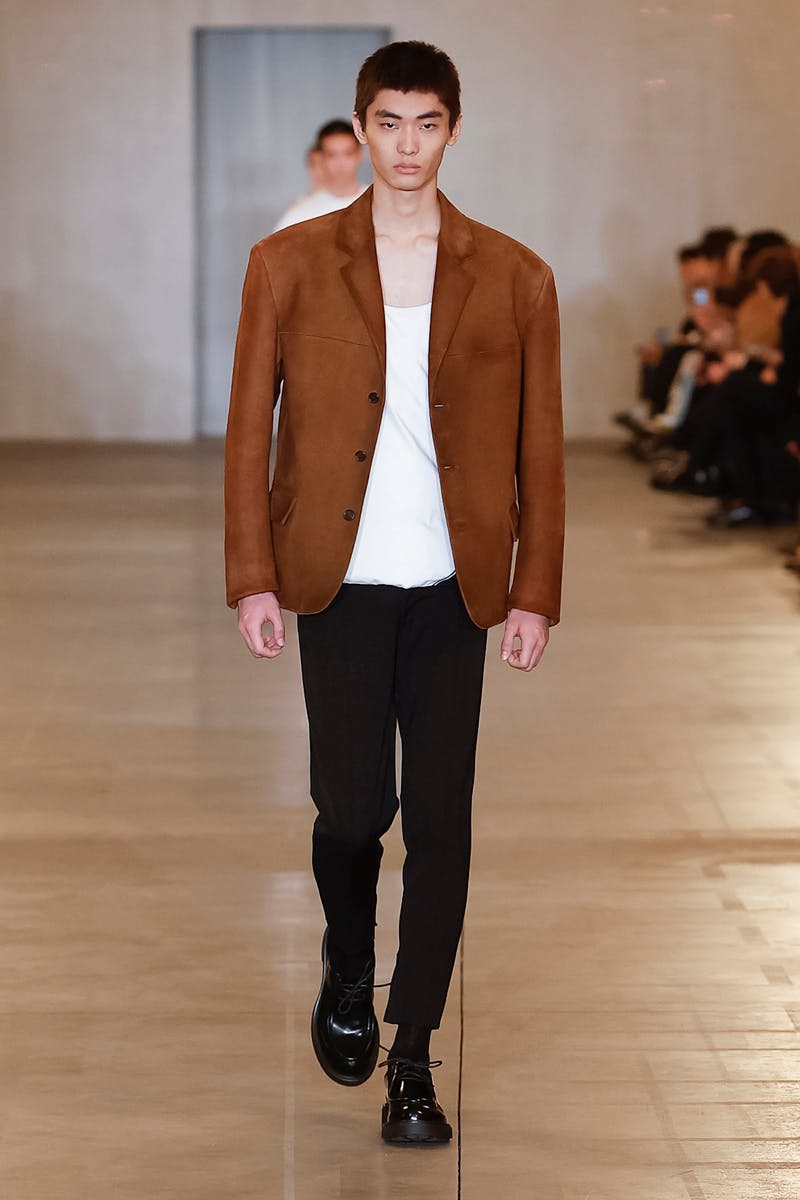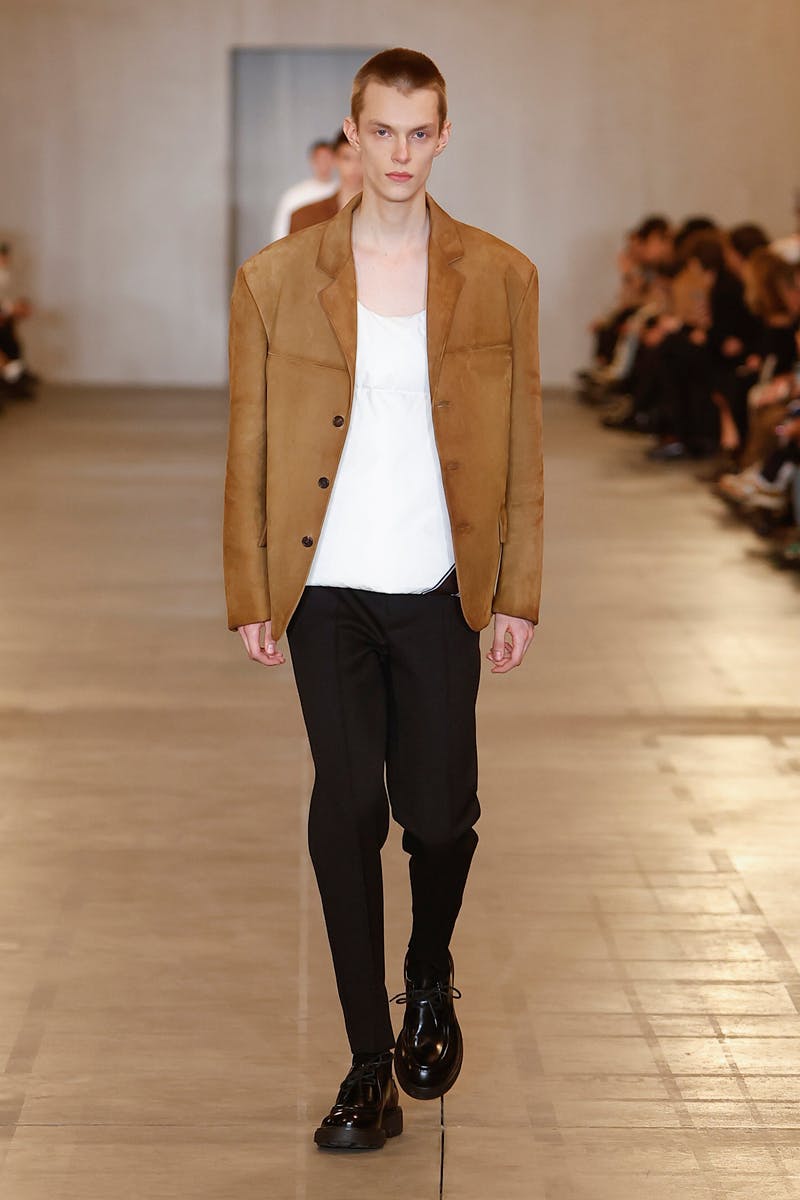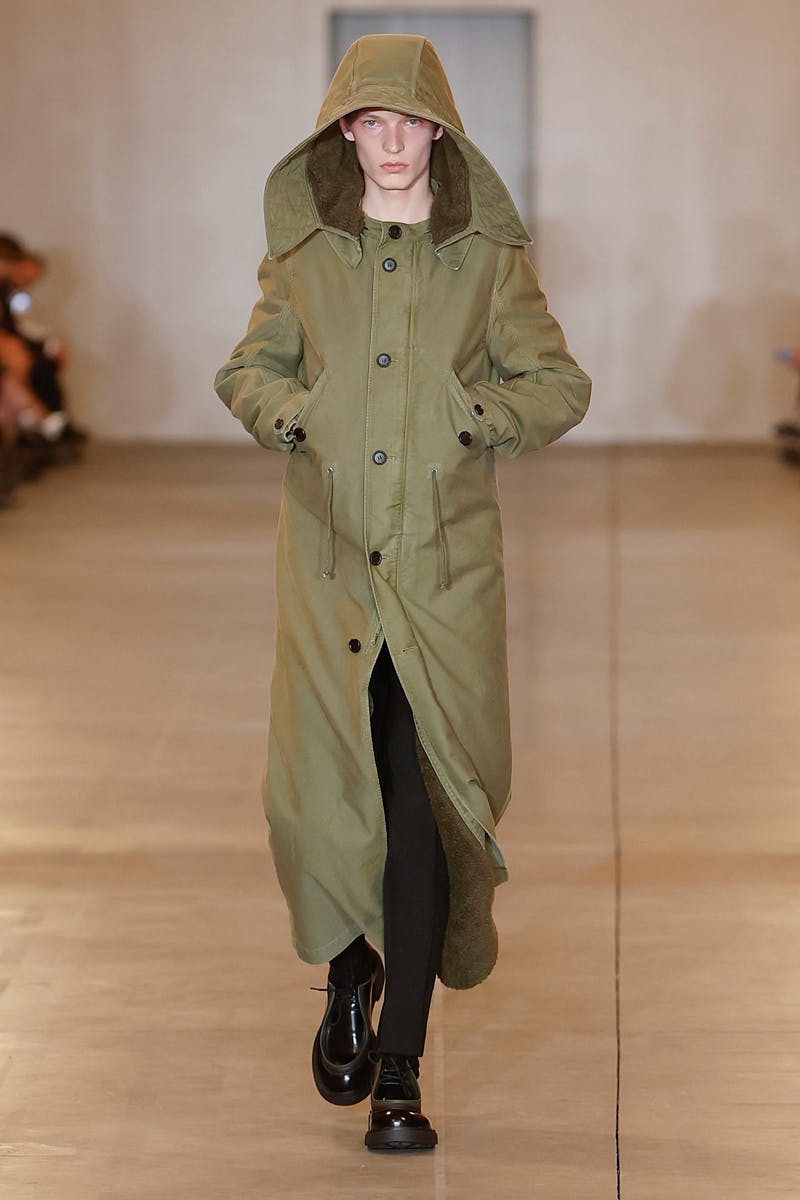 Prada FW23 saw the Milanese house go even more low-key than its SS23 offering, where leather shorts and wicked boots surprisingly comprised the Prada man's summer uniform.
For FW23, a calm palette informs elevated staples, resulting in oversized outerwear, super skinny trousers, and exaggerated collars — it was very Raf Simons FW13.
Pillowcore materializes as padded bomber jackets and tanks, answering the question of the pillow invites. Meanwhile, the collection's massive footwear are already making out to be Prada fan faves.
It'll be interesting to see the direction the brand takes moving forward, especially since co-creative director Simons has more time on his hands.
Murmurs suggest we may see Prada pass the torch entirely to the Simons, making him the sole artistic director of Italian house's menswear division.
Only time will tell. For now, the two say cheers to staying in their understated Prada bag.