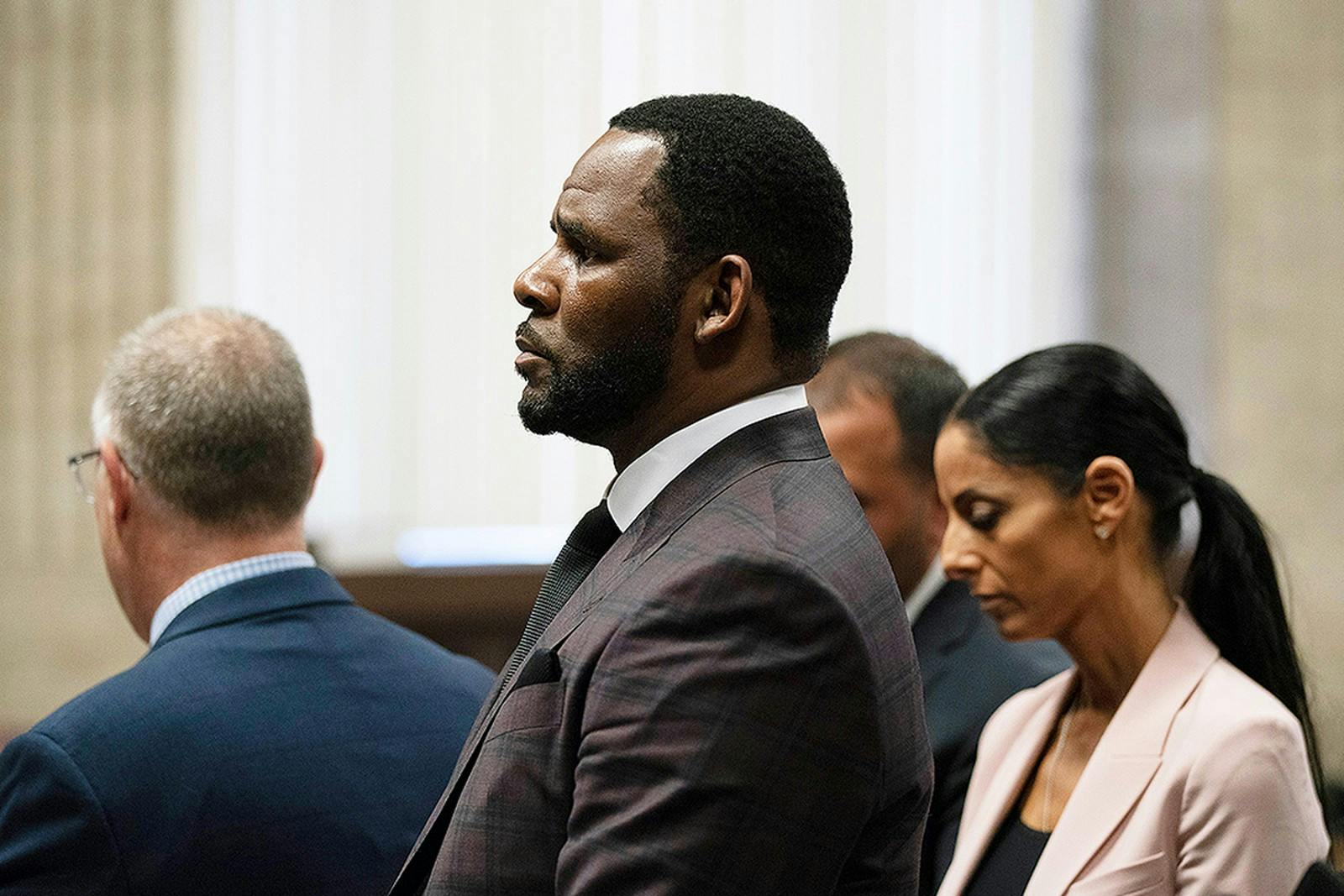 It has been less than 24 hours since Drake dropped his anticipated album Certified Lover Boy, and the record itself has been met with mixed reviews, ranging from people singing praises, to others expressing that they thought it was boring and unoriginal. But the one thing that stood out the most is that on the album's track "TSU," R. Kelly is credited as a composer and lyricist.
R. Kelly has recently stood trial in New York Federal Court for sex trafficking, as well as grooming and abuse, and a woman testified at the trial explaining that the singer had been grooming her at just 15 years old. He was also accused of threatening victims that were testifying last year but has continued to plead not guilty. You can read the full timeline of the case here.
The singer has a long list of charges and allegations against him, and the choice to include him on Certified Lover Boy has seen a lot of backlash on social media – as it should. In the song, an old sample from a N'SYNC song is featured, which was co-written by the musician. Drake's choice to include R. Kelly – whether it is an old sample from an earlier song or brand-new writing – still means that the disgraced musician will be receiving royalties from the song. By listening to the track, we're putting money into the pockets of an alleged abuser.
Of course, any sample used by anyone needs to be credited correctly, but was it really necessary to choose that exact song?
The inclusion and platforming of alleged sexual predators and overall problematic people seem to be a common theme, with Kanye West's choice to bring out Marilyn Manson on stage at his third DONDA listening party, and featuring homophobic rapper DaBaby on "Jail Pt. 2," only being last week.
Where do we draw the line? For me, as a woman, seeing two of the biggest names in music openly embrace alleged predators is upsetting and disappointing, and I feel for all women and those who have suffered from abuse out there that need to witness the glorification of these men. When will they be held accountable by their peers?
In the words of Evan Rachel Wood, who publically revealed that Marilyn Manson had abused and groomed her during their relationship: "For my fellow survivors who got slapped in the face this week. I love you. Don't give up."
The decision to include R. Kelly on Certified Lover Boy is one that should be criticized, not just by people on the internet but by others in the industry, and hopefully, one that will be addressed by Drake himself.
As someone who's listened to both Drake and Kanye for years, I'm disappointed, but again, not surprised. As a woman, I'm furious. Upset.
Without the big players making an effort and making a difference, the industry will never change, and it will continue to protect abusers and predators. It is time we hold these big names accountable, and stop excusing their behavior and actions just because their albums are good. "Separate the art from the artist" just doesn't cut it anymore.