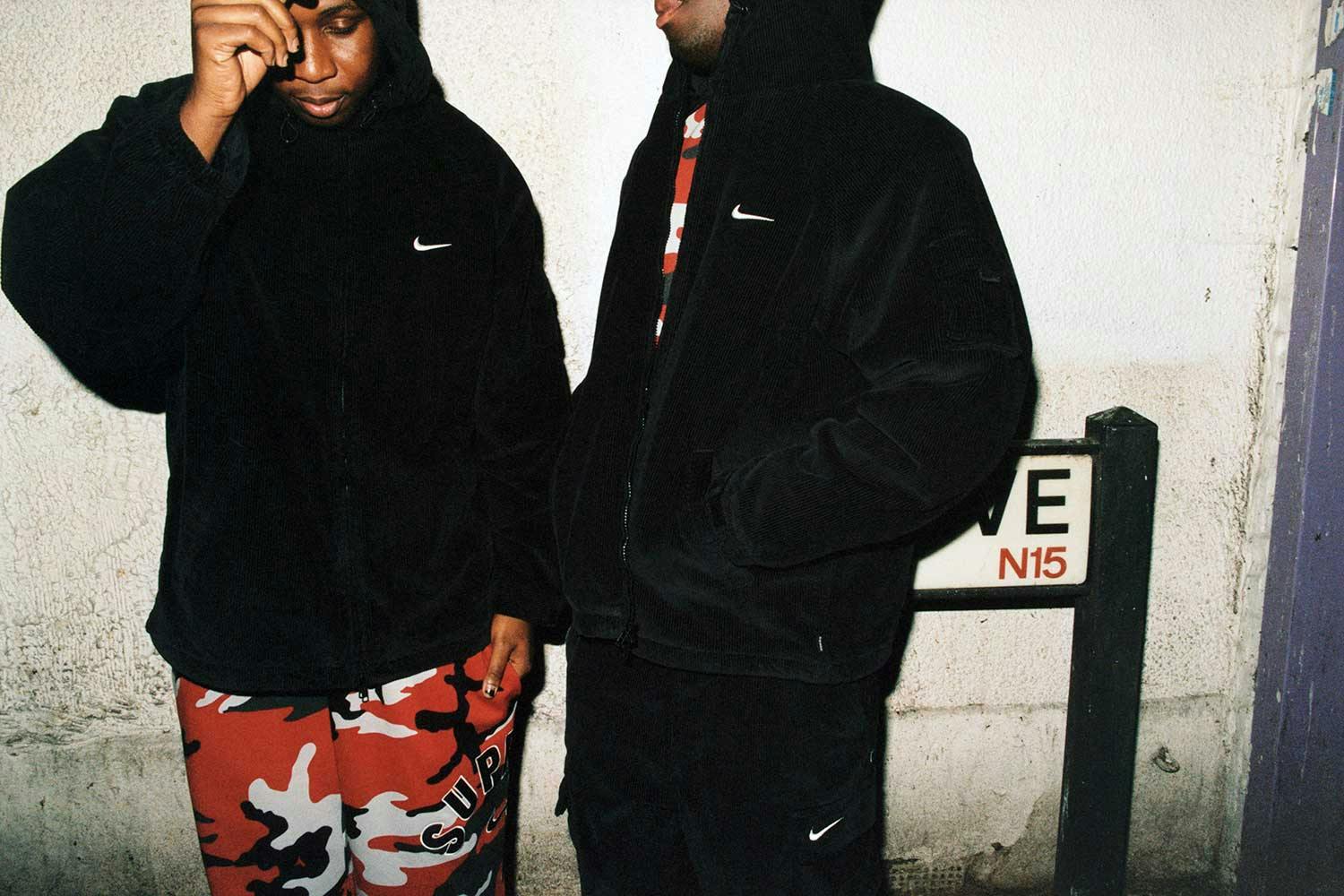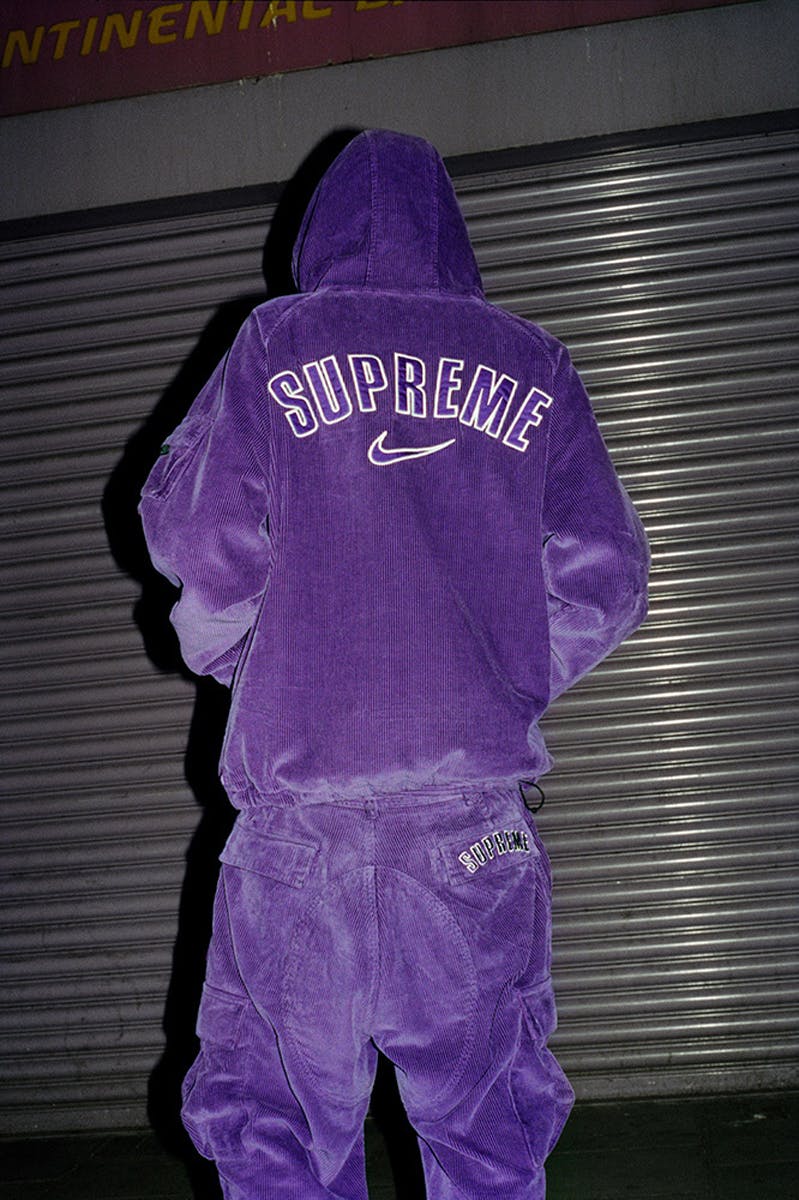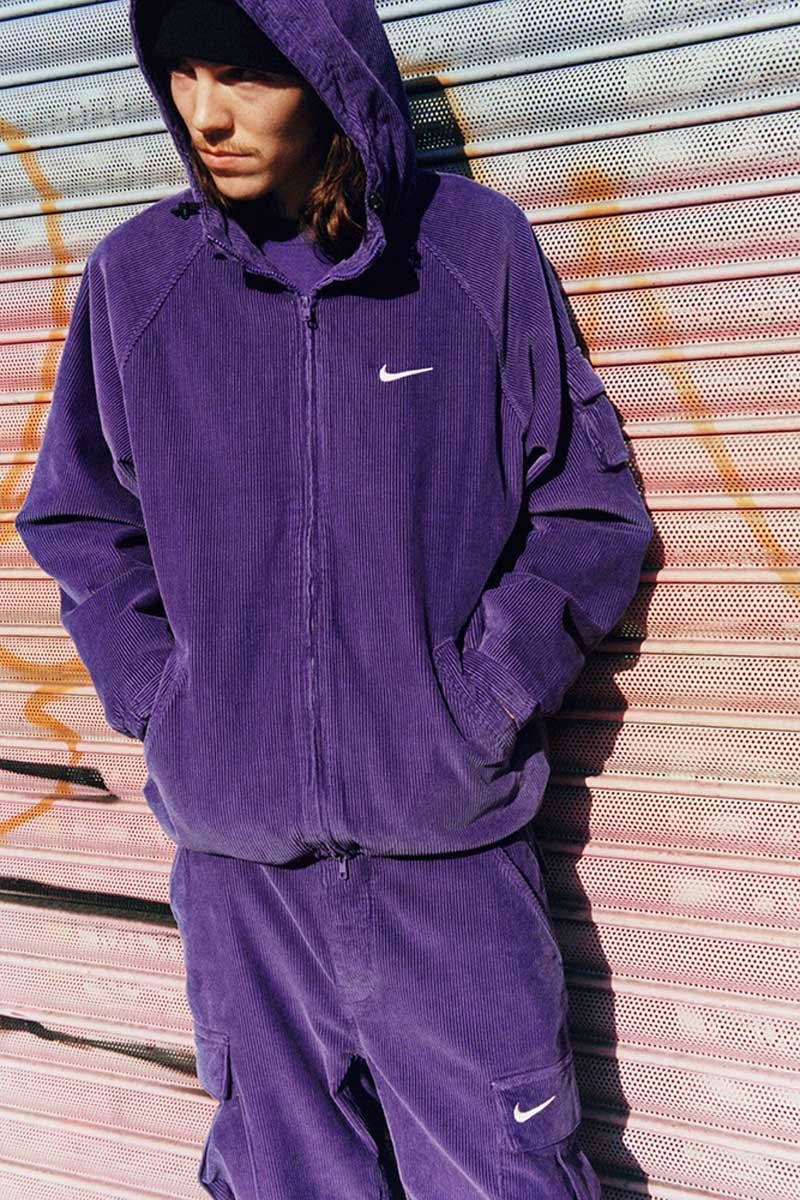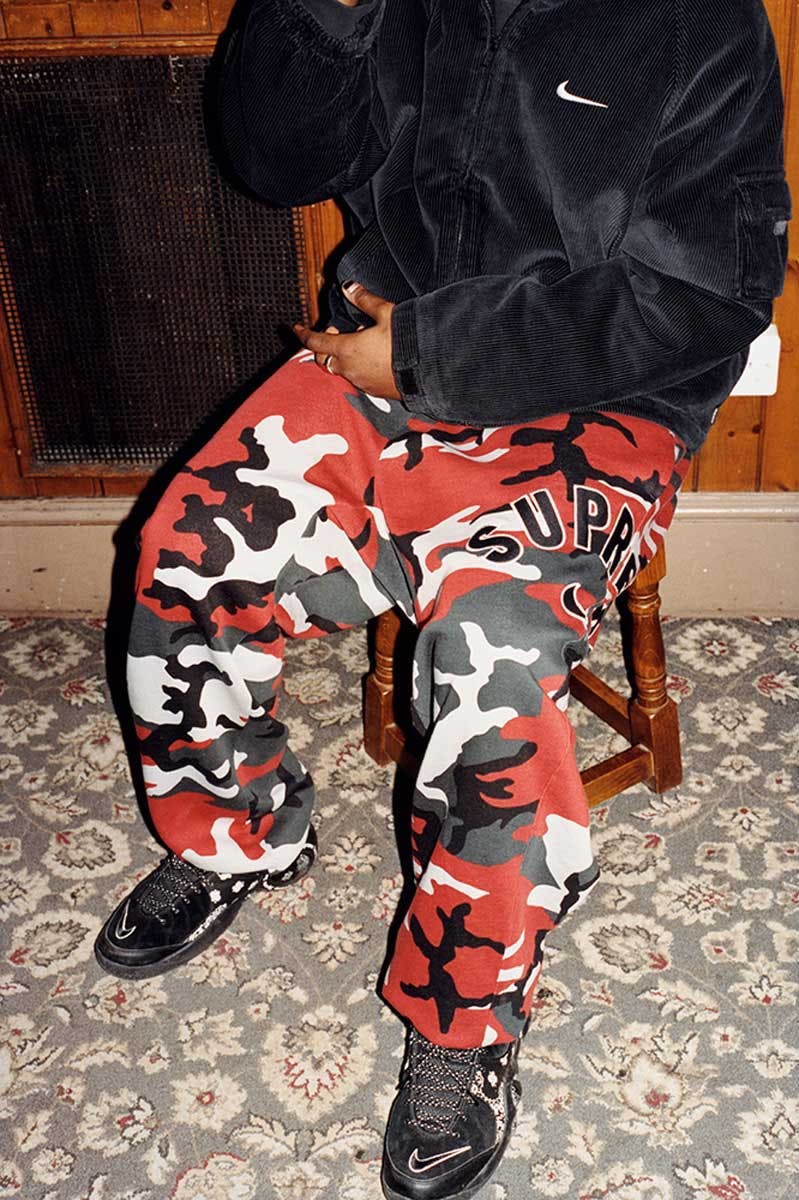 Supreme and Nike's collaborative drops are arguably less of an event these days but they're still a pretty big deal. A big enough deal that the two brands can flip the bird to seasonal dressing and drop some all-too-warm clothing.
Launching on May 26, Supreme's exclusive Nike gear is entirely too hot for the weather in its native New York — summer has begun in the Big Apple and temps are reaching into the high 70s and 80s.
But who cares?! It says Supreme on the back! And, most importantly, it's all perfect for pairing with the Supreme x Nike Air Flight 95 sneakers that dropped a couple weeks back.
Cut from a camouflage, black, or blue corduroy, the Supreme x Nike SS22 cargo jackets and pants are borderline wearable for the next week or so before it becomes unbearably hot in New York.
The cotton fleece sweatshirts and pants are also really not gonna get much play in the not-so-distant future.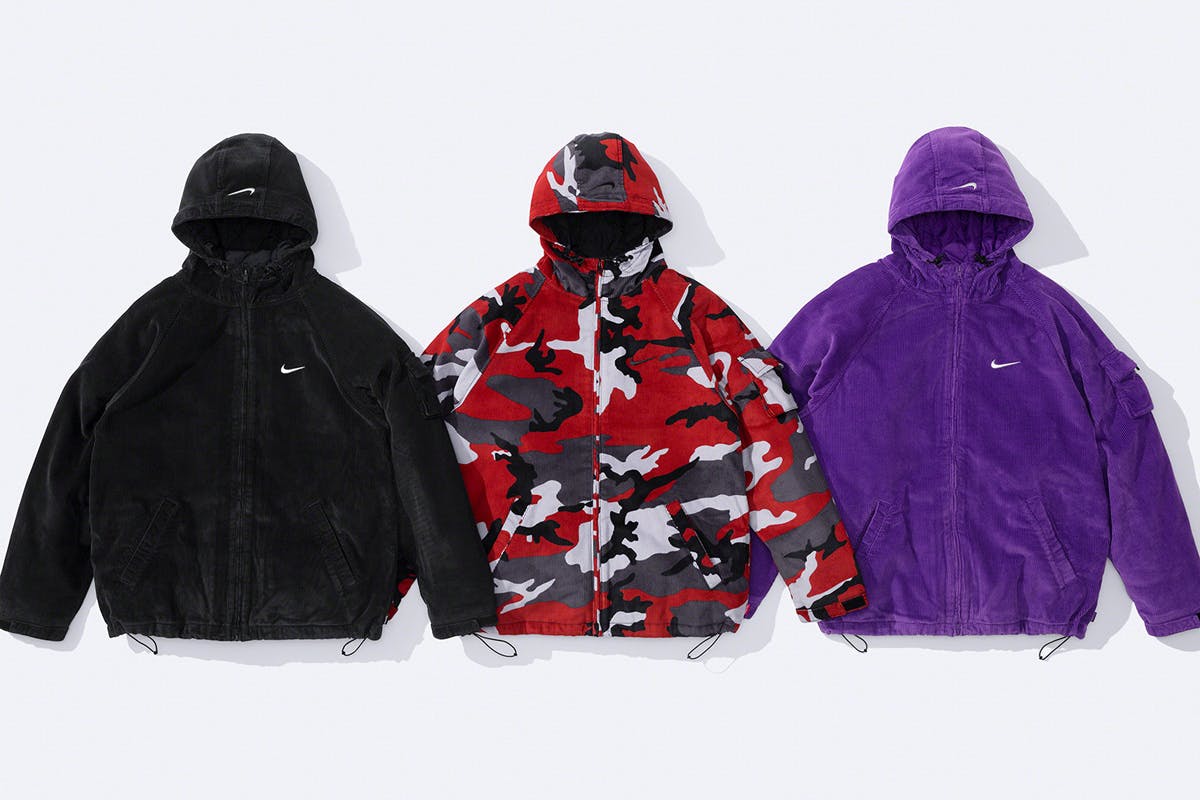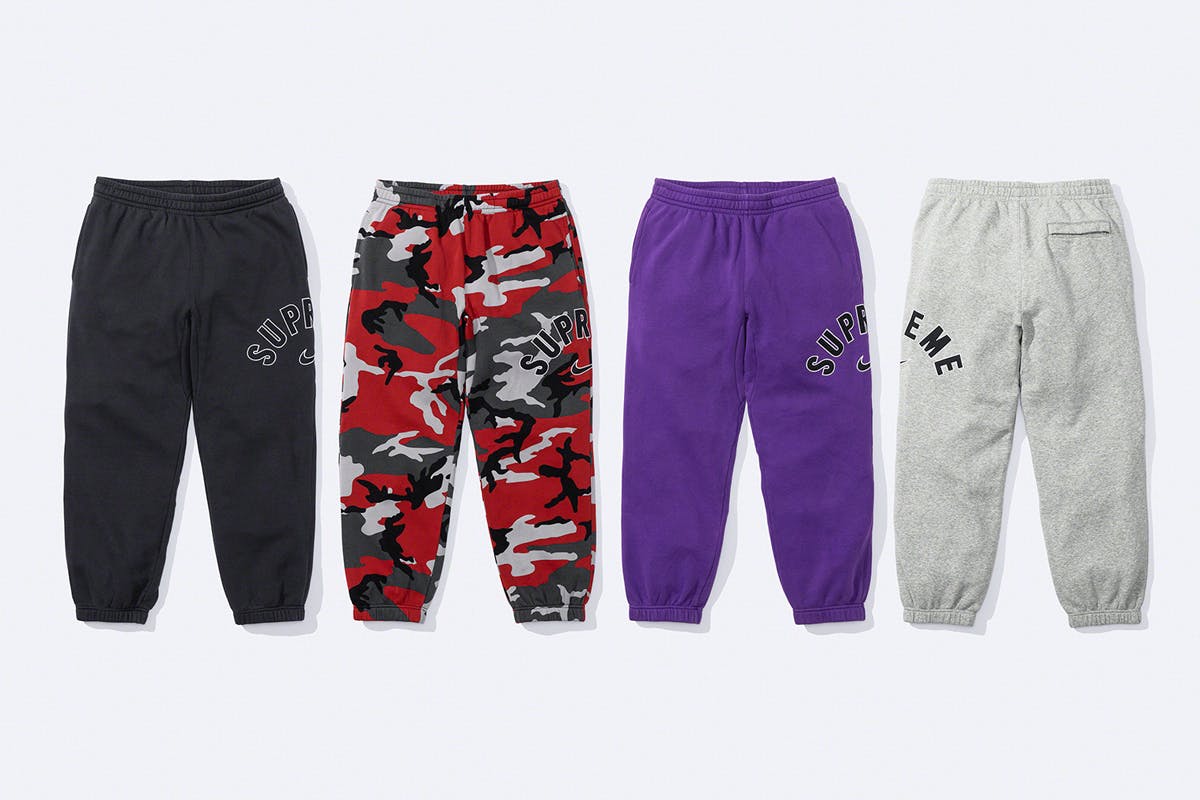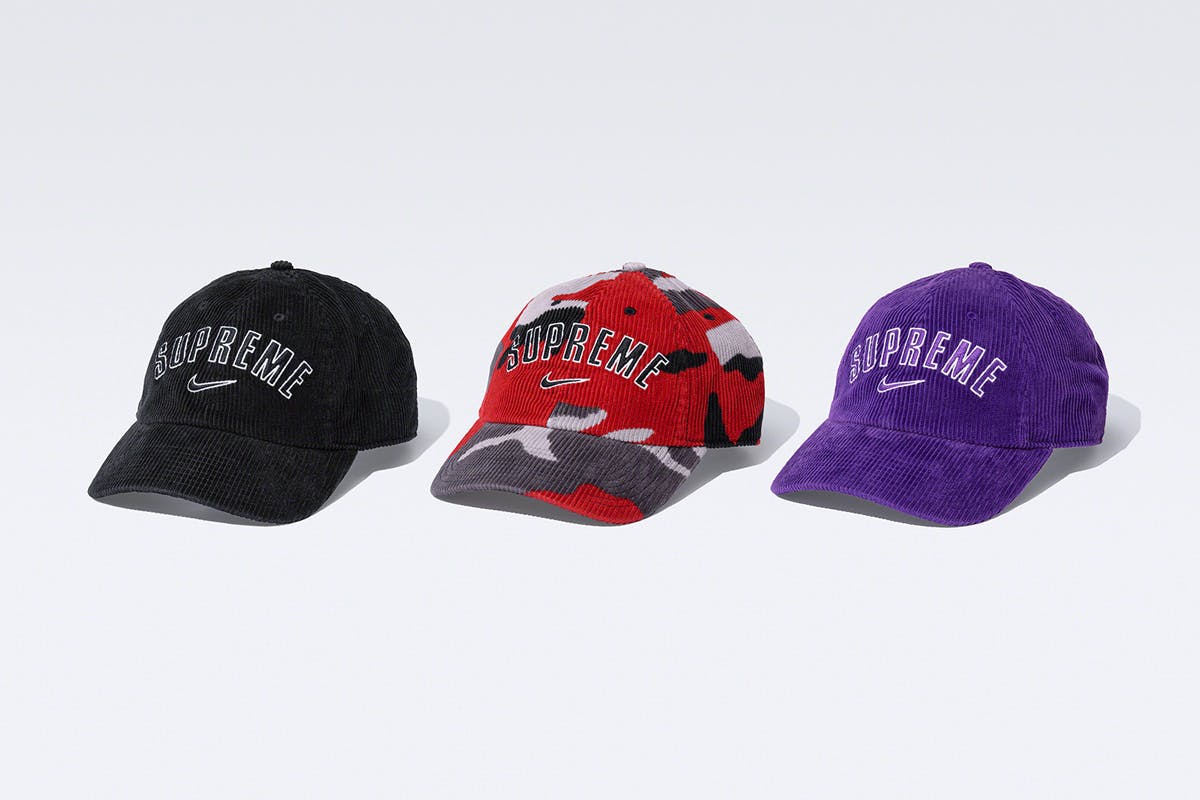 In fairness, though, who's to say whether supply chain issues plagued this drop or perhaps if the pair planned to drop the goods earlier (like, say, to match tie in with the recent sneakers) but pushed things back.
Or maybe the other recent Supreme drops — Gummo, Stone Island, Burberry! — took temporary precedence.
Between its Dr. Martens and Kraft drops, Supreme has been plenty busy, either way.
And it's not like Nike is resting on its laurels, having prepped Stüssy and Louis Vuitton partnerships and revived some retro sneakers.
Is it enough to justify the unseasonal Supreme x Nike SS22 drop? Probably, cuz it's gonna sell out either way.