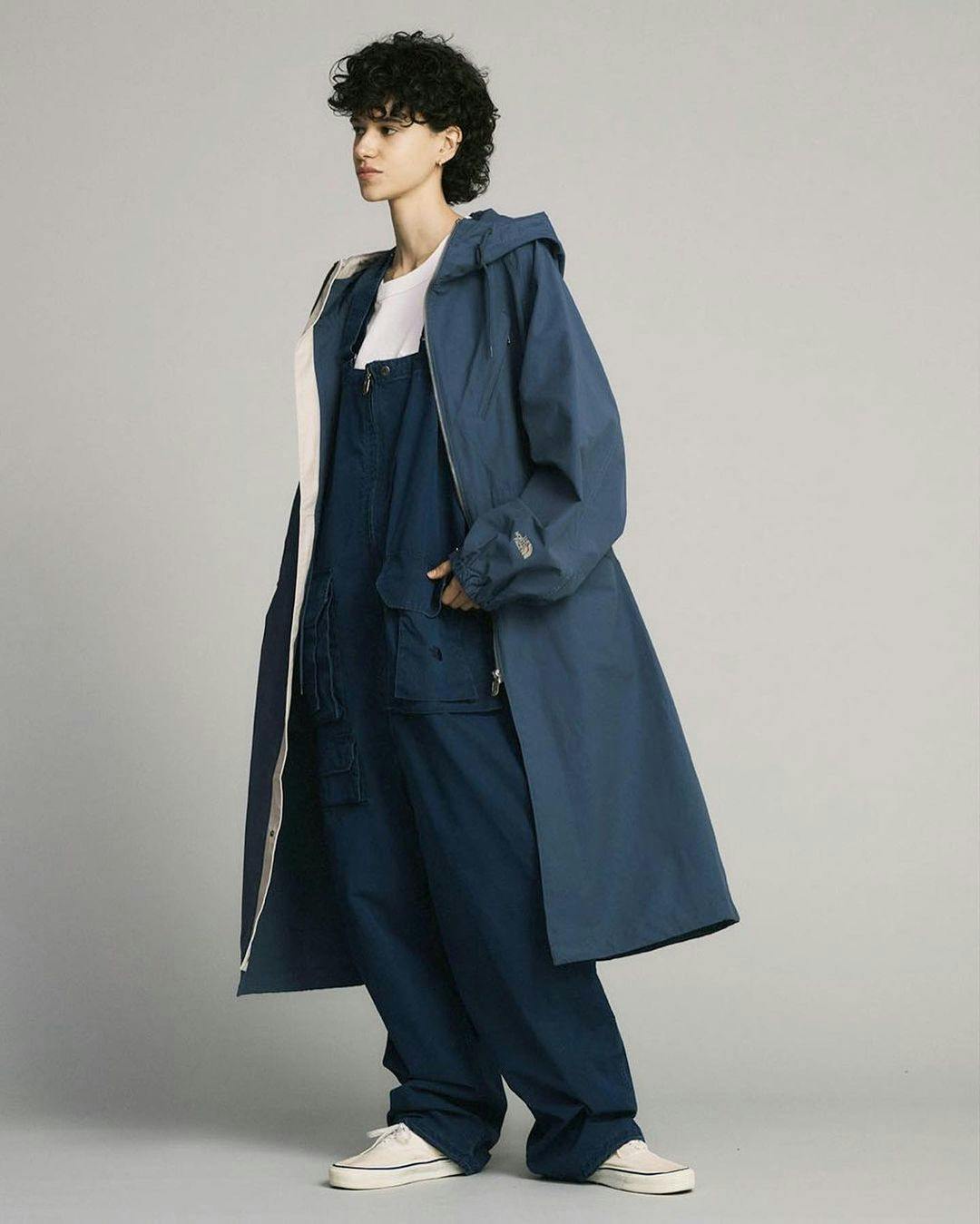 The North Face Purple Label does it better than anyone else, and by "it" I mean "retro-leaning outdoor gear inspired by vintage stuff but made better with new-school tech," but that's just not as snappy. Still only available in Japan, The North Face Purple Label is nevertheless the reigning champ of casually technical gear and its Spring/Summer 2023 collection epitomizes everything that it does right.
For SS23, for instance, The North Face Purple Label has created a line it's calling "The Mountain Ivy." If you're unaware of the connotations there, get yourself a copy of Ametora (not sponsored, just a fan) and it'll all fall into place.
But if you just want the CliffsNotes — seriously, read the book — all you really need to know is that Ivy style lead an early boom in Japanese menswear, giving stylish guys an aspirational ideal of crisp OCBD shirts, pressed chinos, and polished leather shoes.
That the Ivy style those guys coveted didn't really exist perturbed no one. Instead, the taste evolved into an all-encompassing vision of rugged Americana, merging disparate garments from yesteryear into trends like "Heavy Ivy," which combined the proto-gorp of "Heavy Duty" menswear with the WASP-y-ness of Ivy.
The North Face Purple Label hews much closer to those aesthetics because TNFPL Creative director and nanamica founder Eiichiro Homma is stylistically stuck in the past — that's a good thing.
It grants TNFPL a timelessness that few other outdoorsy brands can approach. What other adventure label takes design cues from the stuff that prepsters used to wear on ivy league campuses?
So, The North Face Purple Label's SS23 collection brings "The Mountain Ivy" to life with items that hybridize the functionality of old-school outdoor gear and the preppiness of that imagined ivy league steez.
There are beige mountain parkas to match your M65-inspired chinos, track-ready jersey sweaters fitted with hidden stash compartments, blazers cut from technical cloth, and baggy fisherman layers printed with all-over florals that evoke the go-to-hell print.
A little unfortunate that the line will launch midway through the school season but it's never too late to get schooled in good taste.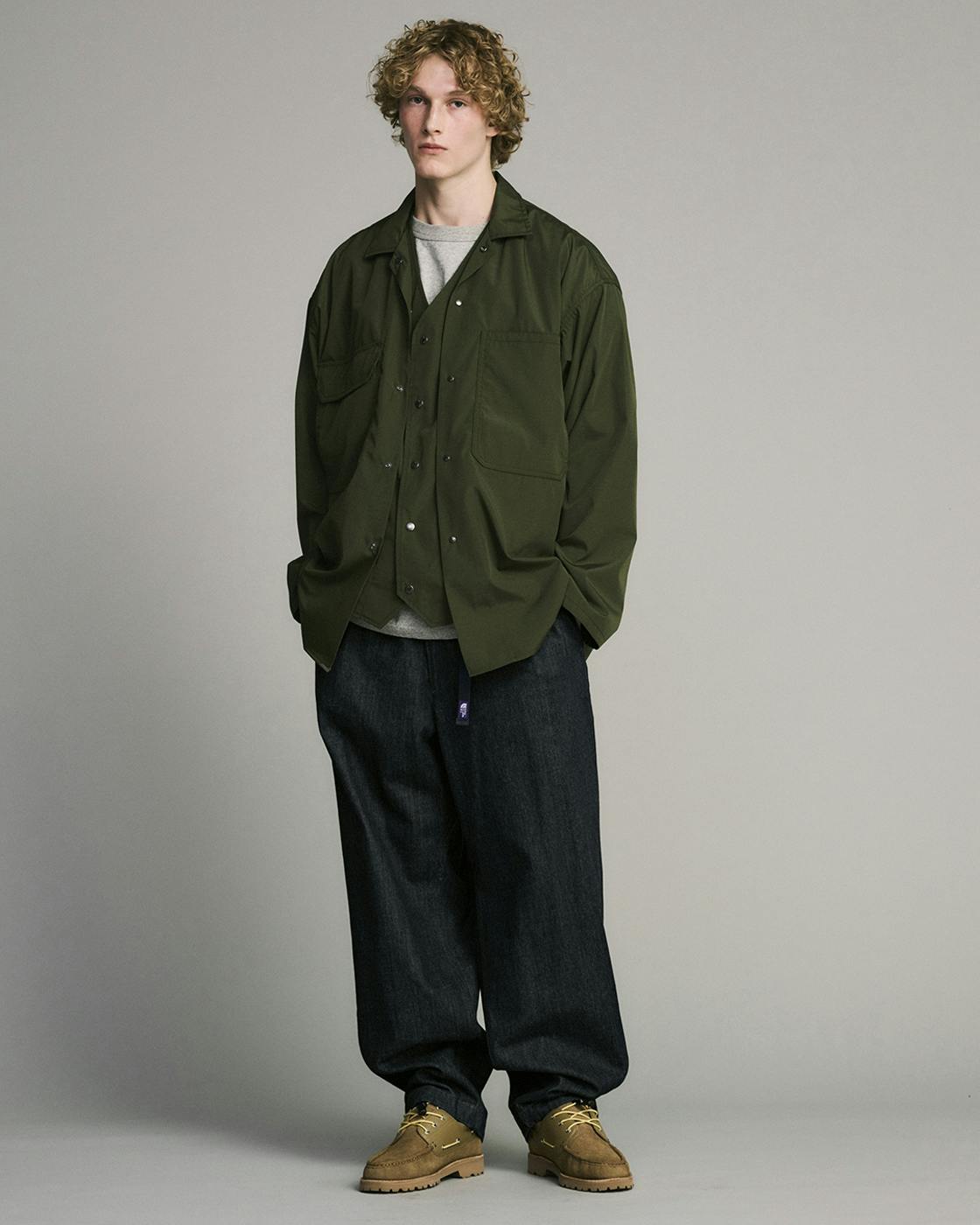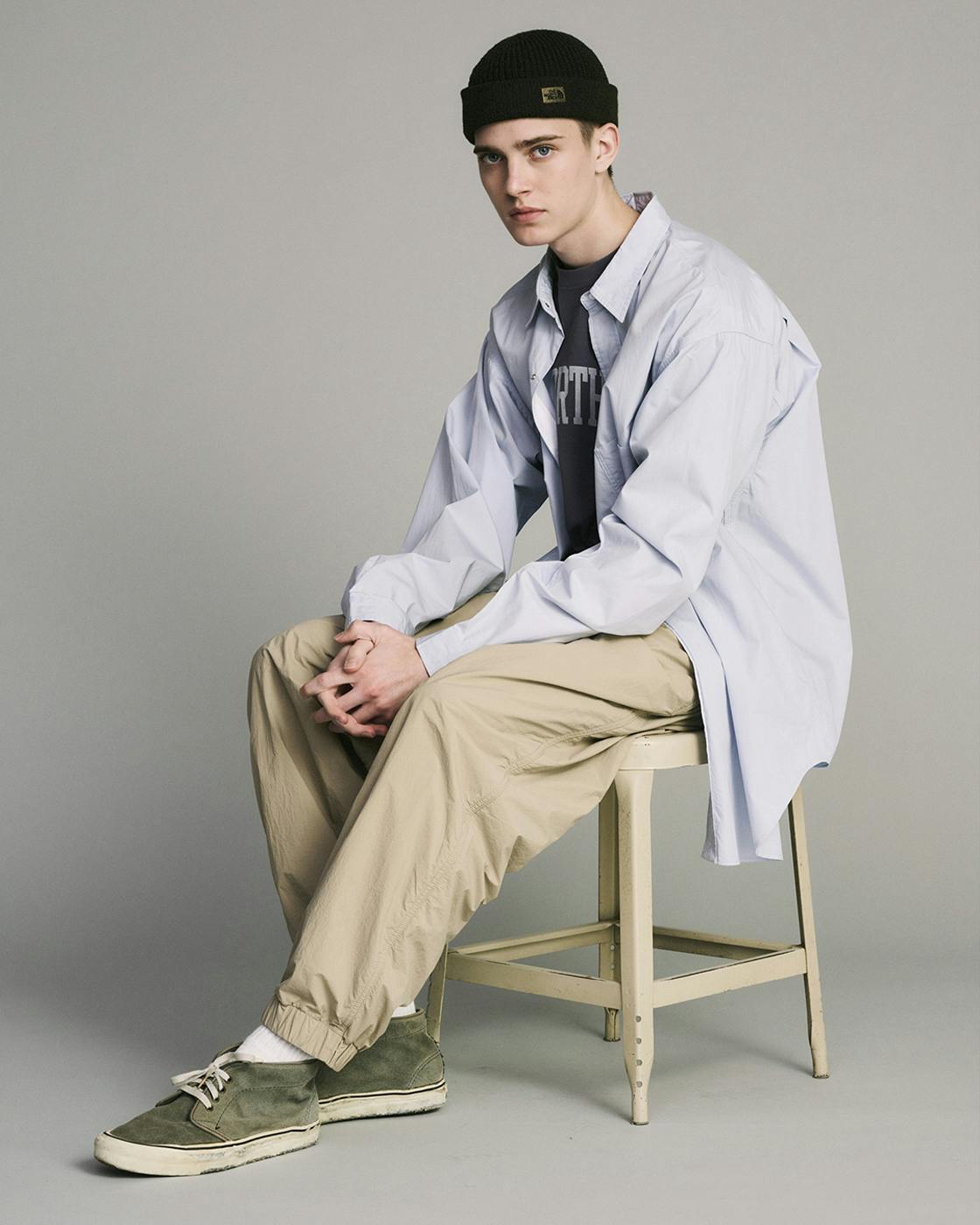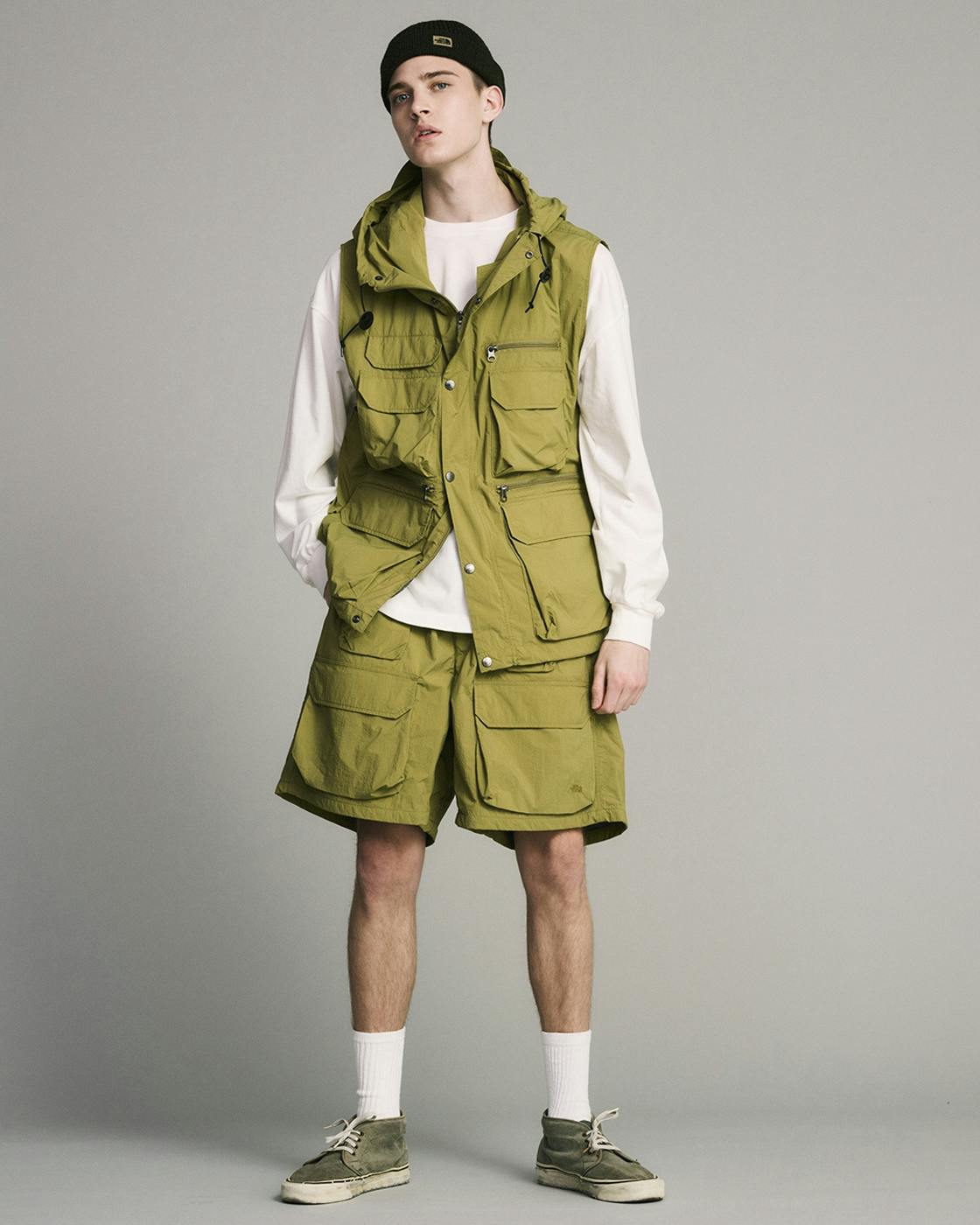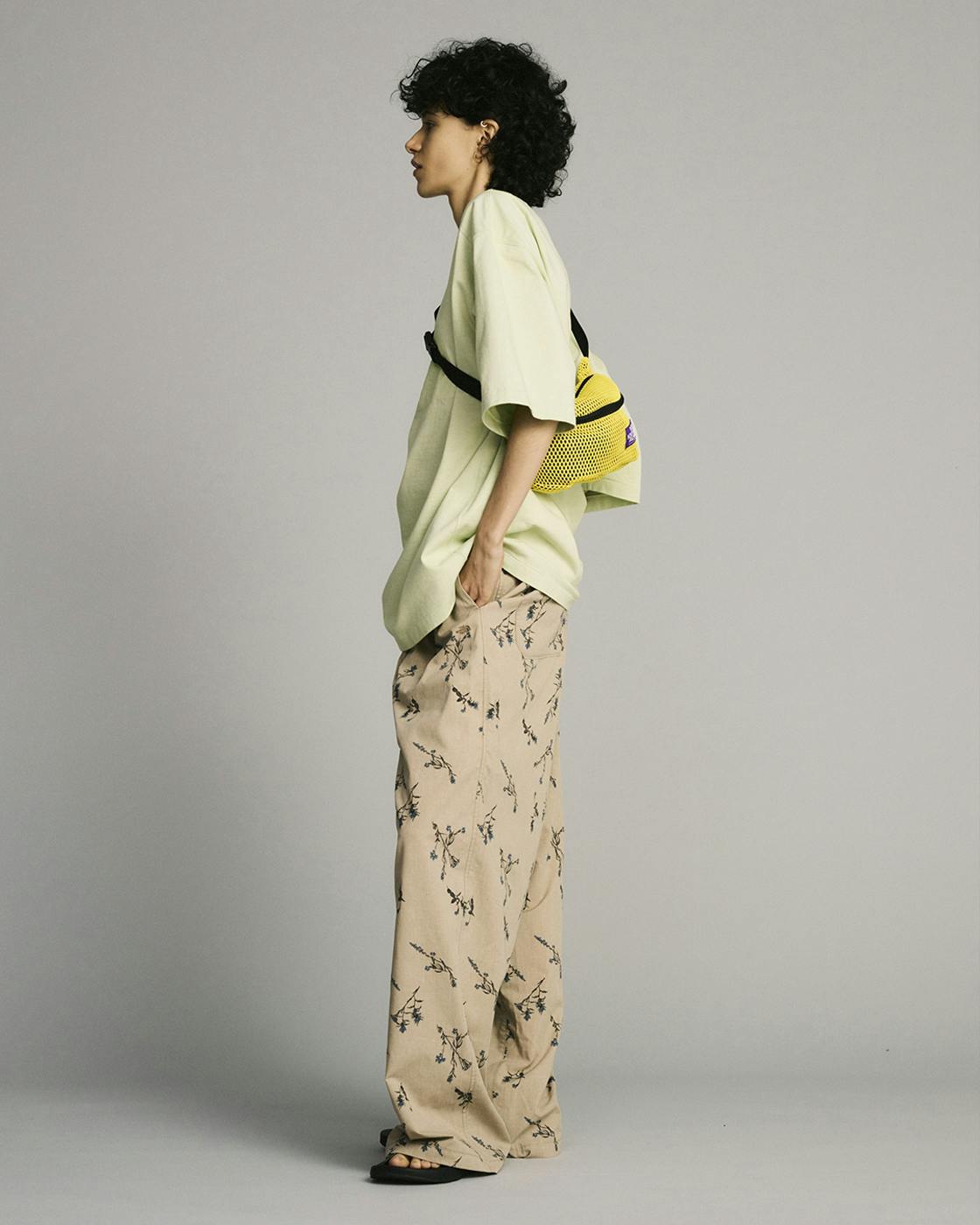 Anyways, perhaps moreso than any previous The North Face Purple Label collection, Spring/Summer 2023 successfully channels a semi-prep feel (and previous collections peeked at prep plenty) without losing that baggy, skater mood that makes it look so damn good.
Look for the latest TNFPL collection early next year at stockists like DIVERSE and Digital Mountain, which will ship internationally if you order through a proxy service.
It caps a busy few months for the Japanese branch of The North Face, what with all the collaborations with folks like Hender Scheme and Junya Watanabe. Amidst all the technical innovations, it's nice to go back to basics.