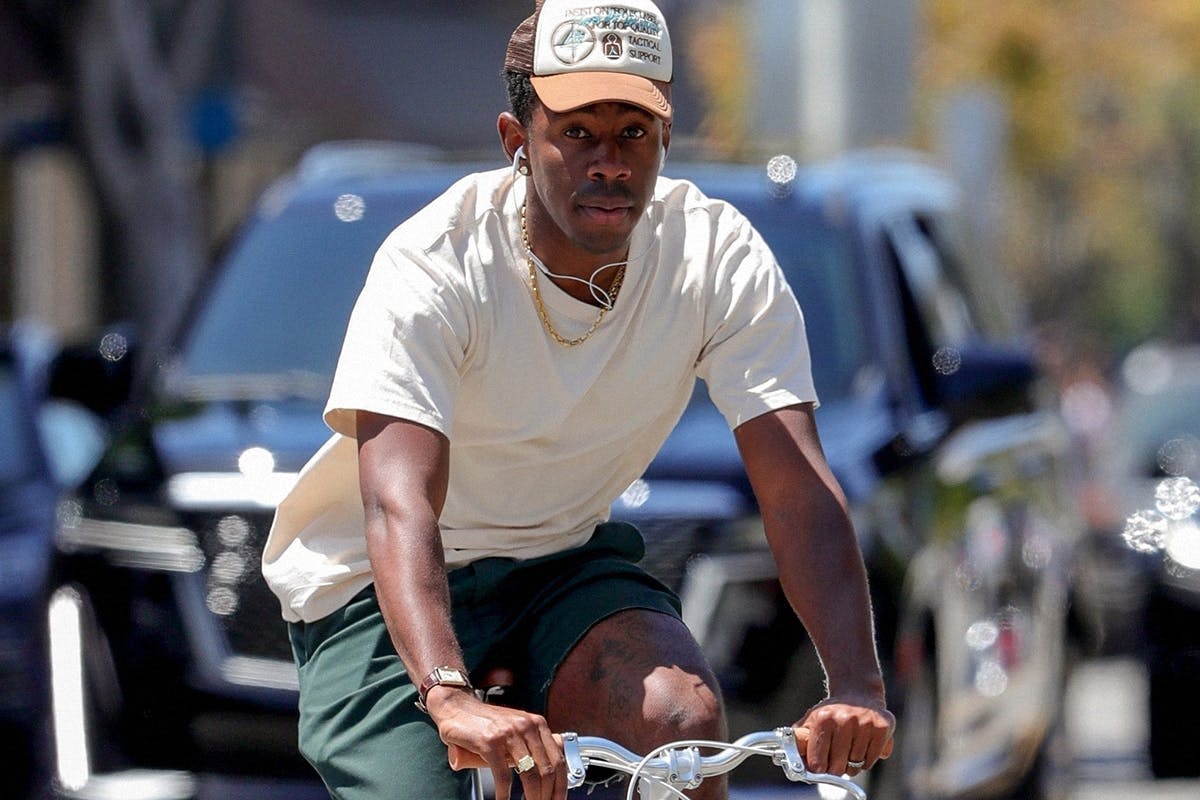 Call Me If You Get Lost-era Tyler has us talking everything from luxury luggage trunks to loafers. But of all the style conversations this latest evolution has started, they've not revolved anything quite as affordable as this just yet.
At the Brooklyn stop on a string of secret shows he's been playing recently, Tyler wore a $15 white T-shirt from the widely-loved Uniqlo U line. Someone in the crowd at the super-intimate gig caught it and spilled the cheap tee tea.
Uniqlo U tees are loved by pretty much everyone. Even people with albums that just topped the Billboard 200. Why? Because they're cheap as hell, obviously, but they're also the perfect fit and weight — a critical part of every good T-shirt that we've discussed before.
Staple tee selection is a tribal affair. It's unlikely you'll find many people that stray from their "one" and like us, Tyler clearly swears by the Christophe Lemaire-designed essential. Proving the power of a fresh white tee, this look foundation was finished off with a pair of unreleased GOLF le FLEUR* shorts, a pair of loafers (of course), and some very-fine jewelry.
Do like Tyler and join the Uniqlo U gang.
Or shop more staple tees below.
Want to keep browsing? Head to the Highsnobiety Shop for more products that we love. Highsnobiety has affiliate marketing partnerships, which means we may receive a commission from your purchase.