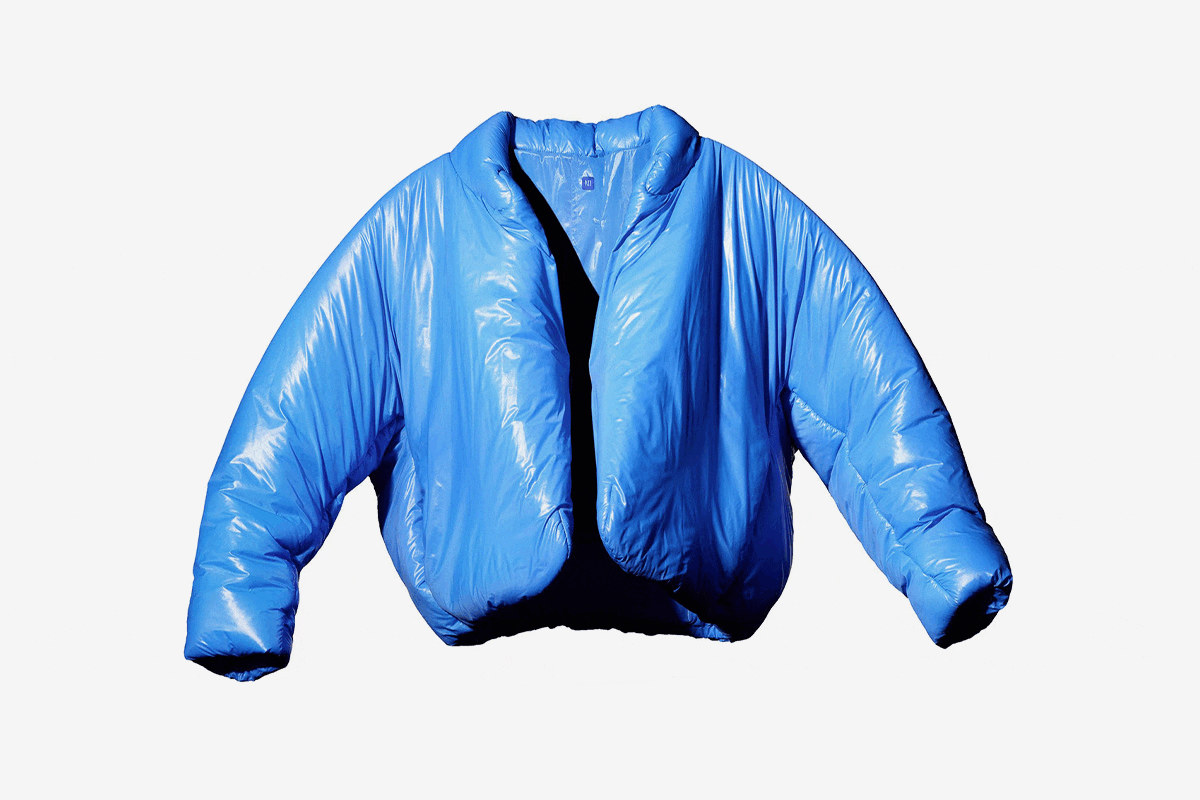 At this point, Kanye lives in the headlines. There's rarely a week where the artist hasn't done something to catch the attention of the media, whether he's starting a new relationship with Julia Fox, setting up a "creative exploration" with Balenciaga and GAP, or launching a documentary that was filmed over 21 years. Wind the clock back to last year and it wasn't Ye and Julia Fox hitting the headlines, it was the announcement of YEEZY x GAP.
Of course, as all of us had expected, the new line's divisive drops have sold out almost instantly. And, as all of us had expected, YEEZY x GAP hit resale platforms almost instantly. Whether you were looking to cop the highlight blue YEEZY x GAP Puffer Jacket or one of the block-color hoodies, you had to be quick on the checkout; and if you weren't… well, that's why you're here.
We hit the pages of various resell platorms to round up some of the less outrageous resale deals for YEEZY x GAP pieces.
Shop the best YEEZY x GAP pieces at resale below.
Black Puffer Jacket

(Available at 2 Merchants)
(Available at 2 Merchants)
Having previewed the jacket in attendance of the Balenciaga fw21 Haute Couture show, the excitement for an all-black version of the "round jacket" was palpable — and came to a climax when it was made available for pre-order on the same day as the first DONDA listening party. However, resell prices have slowly leveled out since then and the statement jacket can be found for under $250.
Blue Puffer Jacket

(Available at 2 Merchants)
(Available at 2 Merchants)
Undoubtedly the lead product of the collaboration, the bold blue puffer jacket features an unorthodox shawl collar and unstitched padded body. There's a range of prices going for this piece, but the average has dropped recently so you should be able to bag one for around $200.
Black Hoodie
Previewed through a music video that doubled up as an advert, the YEEZY x GAP hoodie is finally available in all black. Fear not if you were too slow to get this on pre-order, it is already available through resell platforms.
Brown Hoodie
Neutral hoodies are a godsend for fall/winter because of their styling versatility. You can secure one of these for less than $150.
Blue Hoodie
The most popular of the hoodies was the blue. Thanks to the puffer, it's become the signature for the collaborative collection.
Red Hoodie

(Available at 2 Merchants)
(Available at 2 Merchants)
But, with the red puffer jacket on the way, we could be looking at the red hoodie taking the top spot. Maybe it's a sensible time to cop while they're going for around $130.
Purple Hoodie

(Available at 2 Merchants)
(Available at 2 Merchants)
While there's a lot to be said for neutral pieces, we're all for a splash of color, too. This purple hoodie is a nice centerpiece when you're layering. You'll be looking at a slightly higher tag for this colorway, though, selling for around the $160 mark.
Want to keep browsing? Head to the Highsnobiety Shop for more products that we love. Highsnobiety has affiliate marketing partnerships, which means we may receive a commission from your purchase.