The word "collaboration" in the world of footwear has kinda lost its meaning over the past few years. What used to be a term for the fusing of two or more creative minds has now become a way of marketing otherwise dead boring sneakers. And it's working.
However, amidst the myriad of bad collabs, meaningless collabs, and, quite frankly, the collabs no one asked for, you'll find a handful of brands doing things the right way, the way collaborations were intended. One of those brands is ASICS.
For the Japanese label, collabs aren't an essential, but more of a nicety. In truth, ASICS is all well and good on its own (I mean, its SportStyle line is one of my personal favorites), but when the right partner comes along, why wouldn't you link?
Following its latest collaboration reveals with COMME des GARÇONS and (di)vision at Paris and Copenhagen Fashion Weeks respectively, Highsnobiety decided it was time to take a look at ASICS' extensive back catalog of recent link-ups and select a handful of our favorites.
JJJJound
The beauty of any JJJJound collaboration is its simplicity — but don't get that confused with laziness! For the pair's debut collaboration last year, the Canadian label had its way with ASICS' GEL-Kayano 14: a classic running silhouette first released back in 2008. Spinning it in two colorways, the JJJJound x ASICS flew out of stock in no time at all — which isn't too much of a surprise when Justin Saunders is involved.
Brain Dead
Brain Dead's colourful take on the GEL-Nimbus 9 is arguably an injection of color every sneaker rotation needs. Having previously collaborated on a series of head-turners with ASICS in the past — including last year's pretty wild TRABUCO MAX — Brain Dead is pretty much afforded free reign by the Japanese label nowadays. What's even better about its GEL-Nimbus 9 collab is that it's still yet to be released. Keep 'em peeled!
Awake NY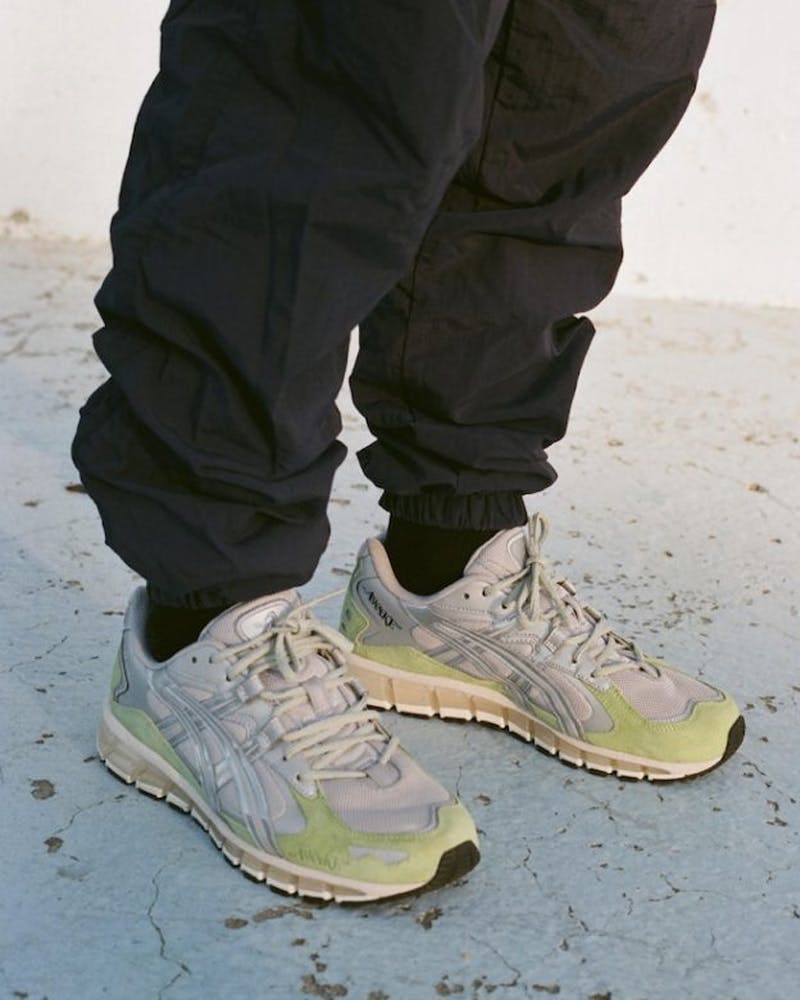 Awake NY and ASICS are no strangers to collaborating having linked serval times now. It's best co-release to-date, though, has to be their GEL-Kayano 5 360 from 2020. The lime green and the silver? Majestic. That being said, the pair's new GEL-NYC duo is coming in a close second, in particular the tasty blue and pink numbers.
Kiko Kostadinov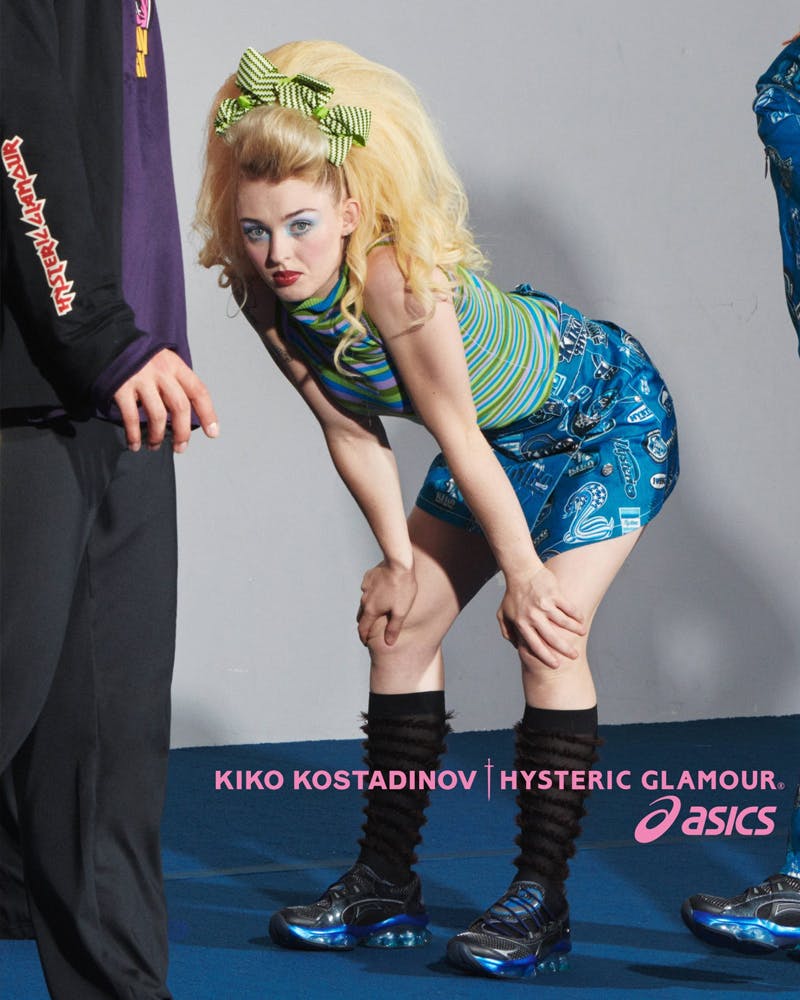 Highsnobiety's Sam Cole once described Kiko Kostadinov as "the best thing to ever happen to ASICS," and while that might be a little OTT (don't tell Sam that), he isn't far wrong. The Bulgarian designer — who is also the brains behind AFFIX — has dropped more ASICS collabs than you can shake a stick at, and undoubtedly some of the best. His Hysteric Glamour ones from last year might be the freshest in everyone's mind, but his GEL-Sonoma 15/50 GTX a few months prior are up there, too.
Andersson Bell
I wouldn't judge you if you hadn't heard of Andersson Bell before any of its ASICS collabs because, in truth, I hadn't either. Since it landed on our desks in the form of an ASICS collaboration though, I've been hooked: not least since the release of its GEL-Sonoma 15-50, a sneaker Highsnoiety had some personal time with earlier this week.
A.P.C.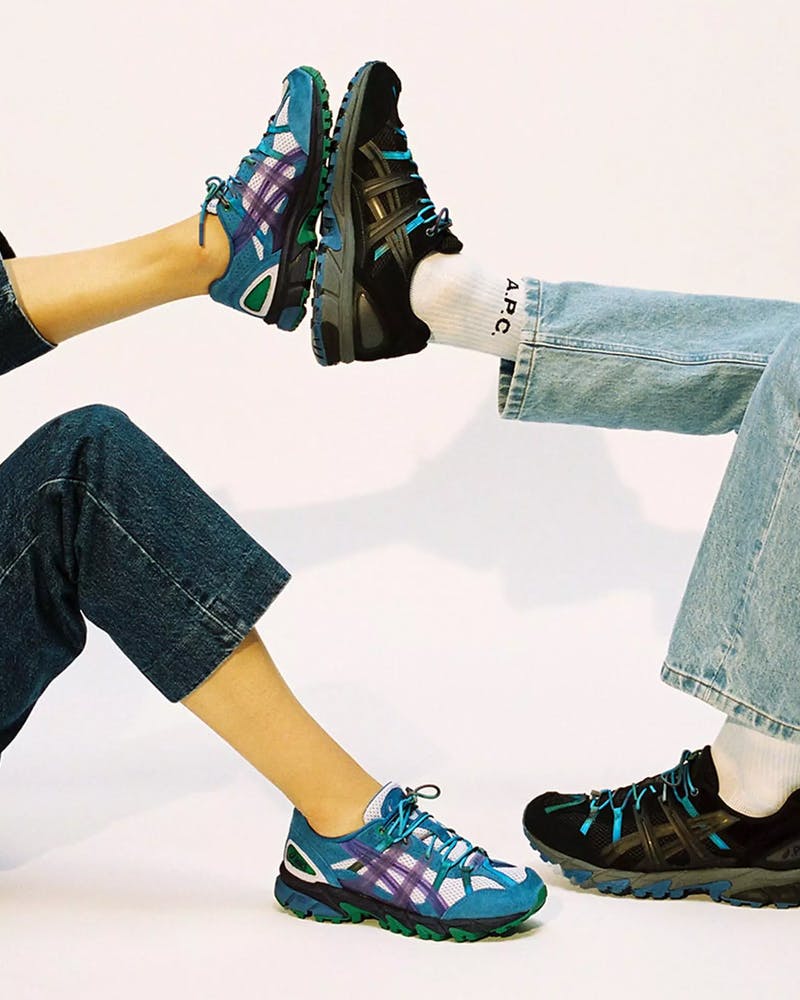 This link-up is probably my favorite of the bunch (the blue ones, for those wondering), but also perhaps one of the most surprising. Teaming up with A.P.C., ASICS' GEL-Sonoma 15-50 was put under the microscope once more and reimagined in three vibrant iterations. A far cry from anything else A.P.C., this collab really saw the French brand working out of its comfort zone, a move that worked a charm.
Bodega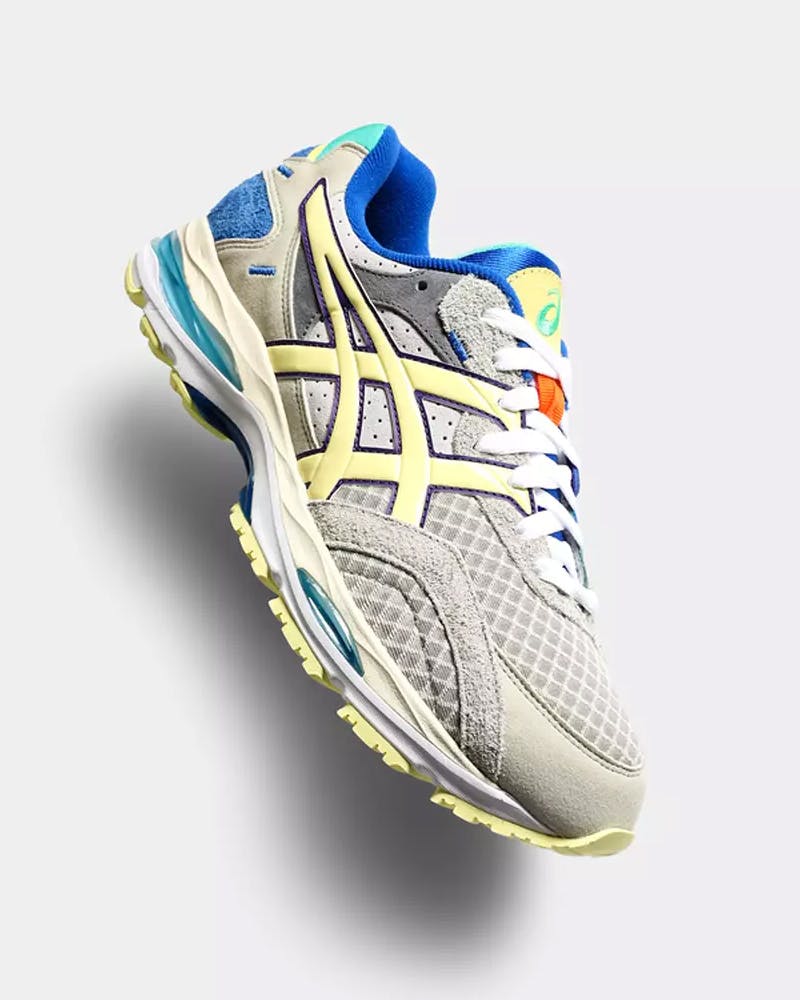 Another sure fire banger from the kings of sure fire banger collaborations: Bodega. Taking on the lesser-tweaked GEL-MC PLUS, the famed American retailer doused the running silhouette is a range of pastel hues as it celebrated its 15th anniversary, and in-turn serving up one of the sneakers of the year. To those lucky enough to get their hands (or feet) on a pair, touché!
Vivienne Westwood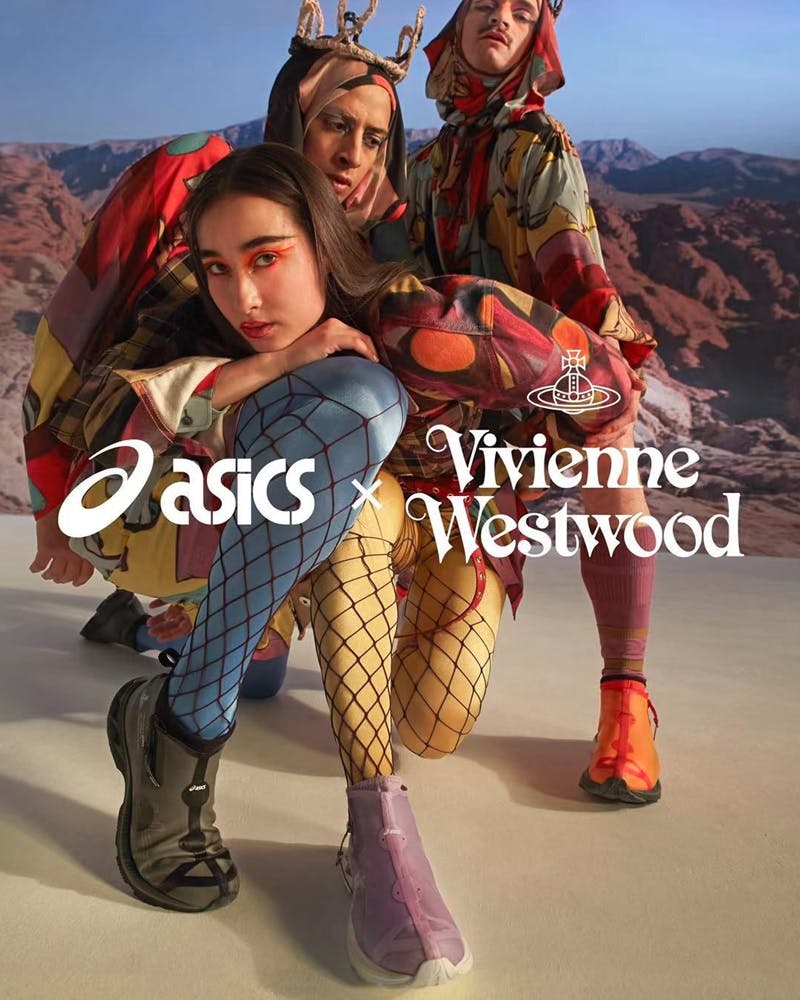 When ASICS revealed its Vivienne Westwood GEL-Kayano 27 LTX, it's safe to say it was met with mixed reviews. Inspired by the label's archive latex stockings, the three-pack was certainly one for those with a slightly more eclectic taste. That being said, not every ASICS collab has to be a sneaker sneaker, so when these wild zip-ups from the late Vivienne Westwood dropped, it was a timely breathe of fresh air.
GmbH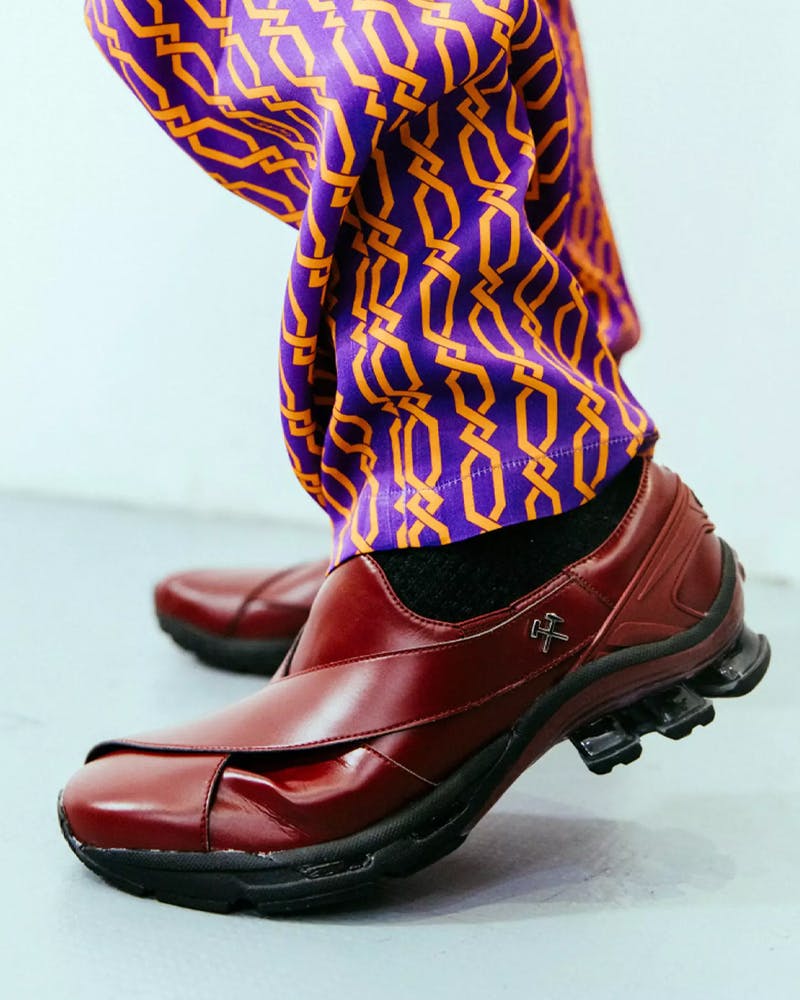 ASICS has teamed up with GmBH on a number of occasions now, although its GEL-CHAPPAL has to be pick of the bunch. Like ASICS' Vivienne Westwood GEL-Kayano 27 LTX, GmbH's sneaker is one for the heads: the formal heads, that is. In fact, it's not even a sneaker, but instead a shoe epitomising the term "smart-casual". Said to have been inspired by the traditional sandals of Pakistan, the GEL-CHAPPAL is in a realm of its own, a smart-casual realm, if you will.