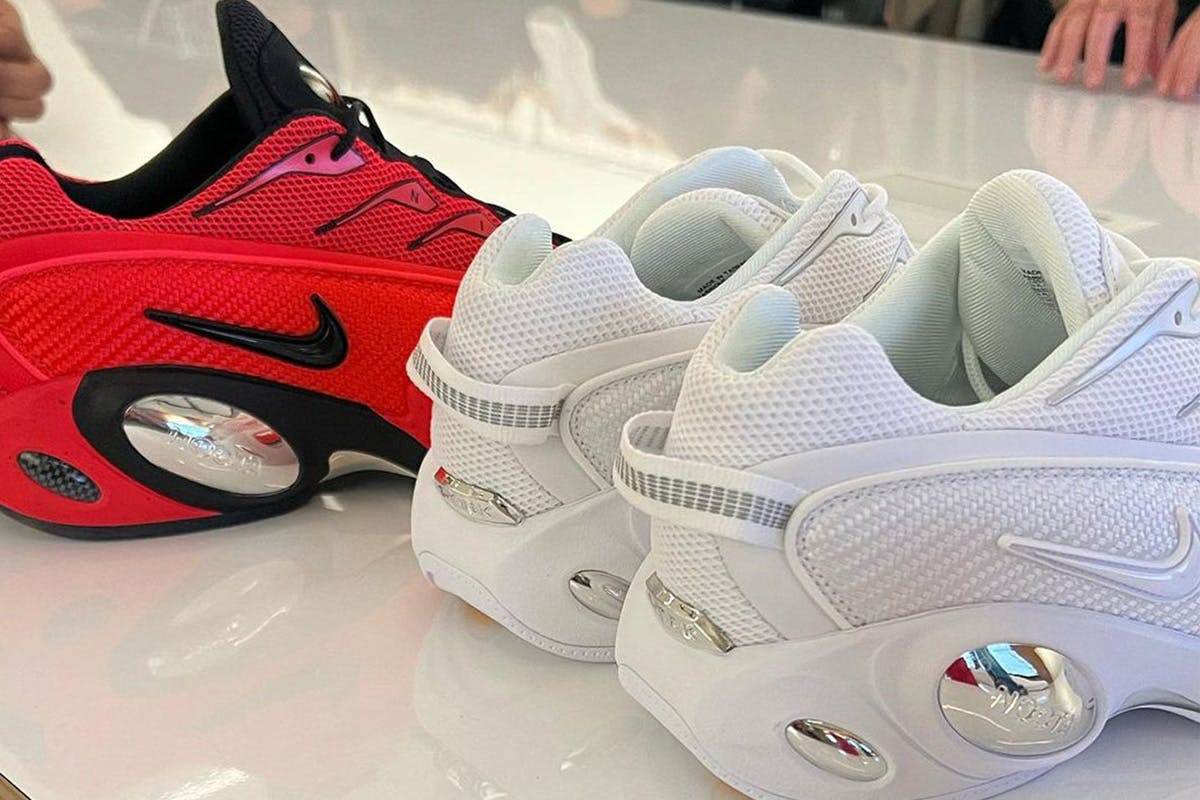 Somehow, it's already been close to 6 months since we first set eyes on Drake's newest NOCTA x Nike sneaker silhouette as the star perched courtside at a Raptors game. When that first glance came, it was clear that the upcoming style had taken heavy inspiration from the classic Zoom Flight 95.
Since then, three additional colorways have surfaced, suggesting the Drizzy sneaker rollout formula is well underway – you know, posting up at a few basketball games (courtside, of course), stepping out of a luxury whip, or taking to a stage surrounded by thousands of fans.
As things currently stand, the NOCTA Hot Step Air Terra is still enjoying its time in the spotlight, with the latest colorway touching down yesterday. There's still a lilac-colored pair that's yet to hit retail; until then, it may be safe to assume there's a bit of a wait until we get our hands on the new new.
Following that first appearance earlier this year, the assumed NOCTA Zoom Flight 95 has been spotted in three additional colorways, with each appearance giving us a slightly closer look at what's to come.
The second pair to find its way into the spotlight largely mimics the aesthetic style of the first yet inverts the black block of the midsection to create a largely white finish. In my opinion, these far excel the first pair, as the white blocking emphasizes the metallic silver sections.
For the next couple of pairs, Drake shared a close-up product shot of both side-by-side, showcasing a "Triple White" finish, as well as a red and black pair that he sported during his visit to Nike HQ in celebration of "Just Do It" Day.
Clearly, this new silhouette is going to get a big push when the next round of NOCTA products starts hitting the market. Keep your eyes peeled for more.