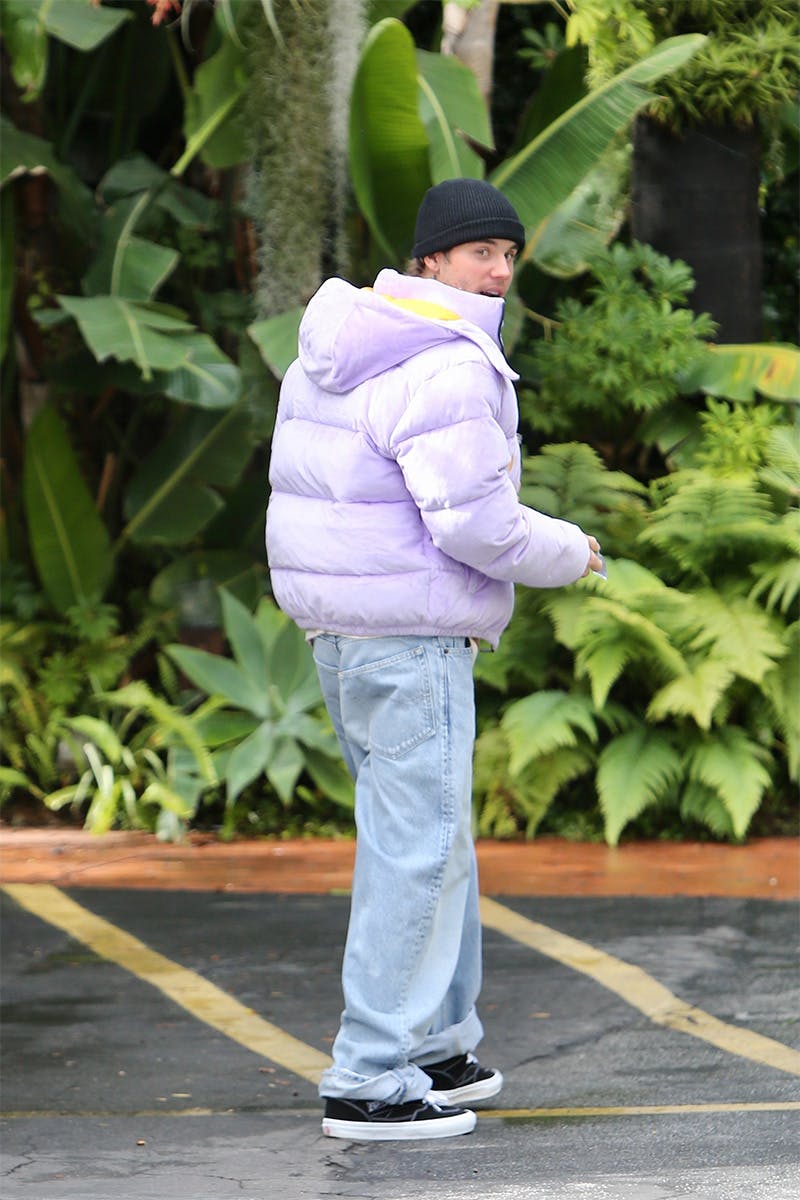 Once upon a time, new Justin Bieber meant that the Canadian star was coming out the gate with another banger. "Baby," "Peaches," "Yummy?" The boy knows how to lay a track, but now, new JB means there's a new puffer in rotation.
Whether or not you'd consider yourself a true Belieber, we can all appreciate the man's puffer game.
Inside a wardrobe that you could easily imagine looks somewhat like Miley Cyrus' cave of wonders in Hannah Montana, the Bieb keeps a statement selection of looks that includes ERL, Moncler, Dior, Gucci x Balenciaga, and Super World.
Unlike the numerous blacked-out The North Face Nuptse jackets that you'd catch up and down every corner of London, Justin Bieber's taste in puffy jackets is far from subtle. Despite undoubtable warmth, high performance likely isn't priority number one – it's all about aesthetics, baby!
As the "SUNDOWN" vocalist stepped out for a studio session in Los Angeles, he threw a new puffer jacket into rotation. On this occasion, vibrant pink was switched out for a pastel purple that dresses a hooded down jacket with a stand collar akin to the classic Nuptse.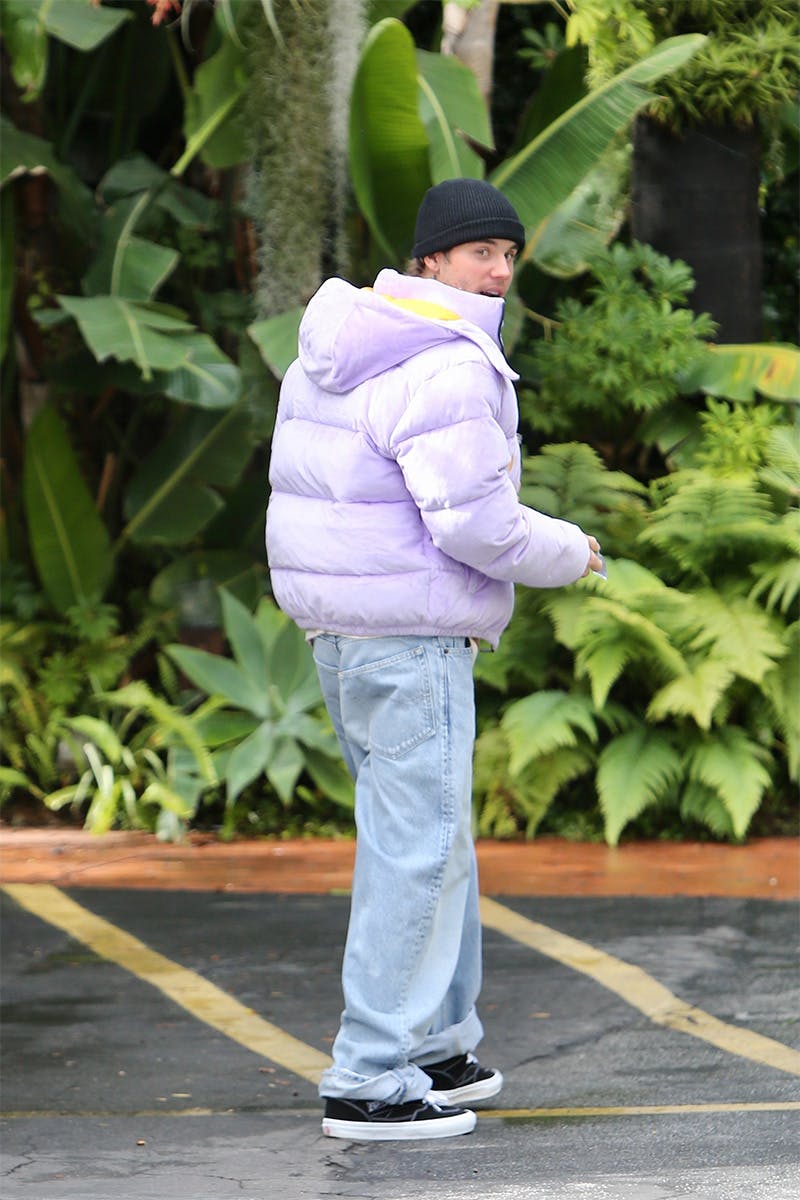 Contrast neon yellow lining gives the piece striking depth, resulting in a finish reminiscent of Nike's "Easter" Air Force 1 Lows.
Clearly, purple puffers are a recurring theme within the JB arsenal, as he's been spotted rocking Dior's Oblique motif puffer jacket – a highly desired piece in 2021.
The finishing touches to his fit? A pair of baggy 90s-style denim jeans (Balenciaga again, perhaps) and the skate-ready Vans Half-Cab in its original black and white contrast colorway.
It's only a matter of time before Biebs steps out in another crazy puffer – question is, which will be next?
Shop our favorite products