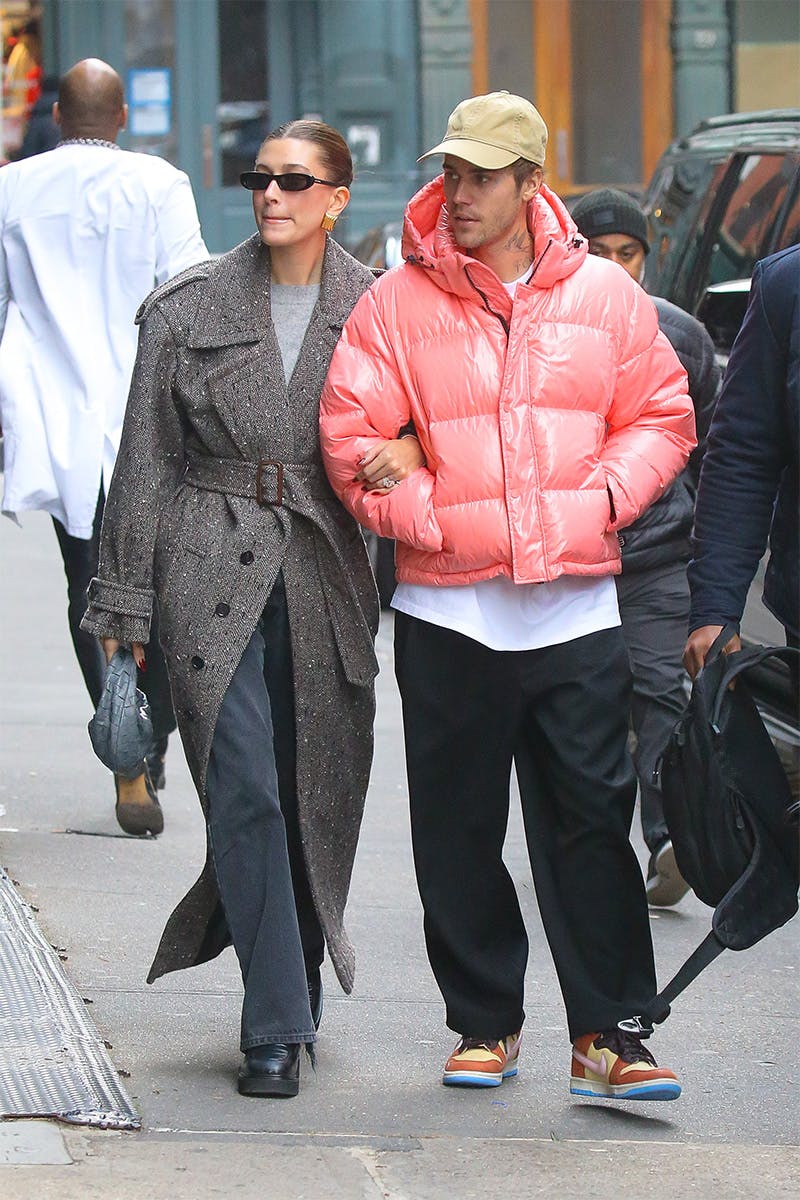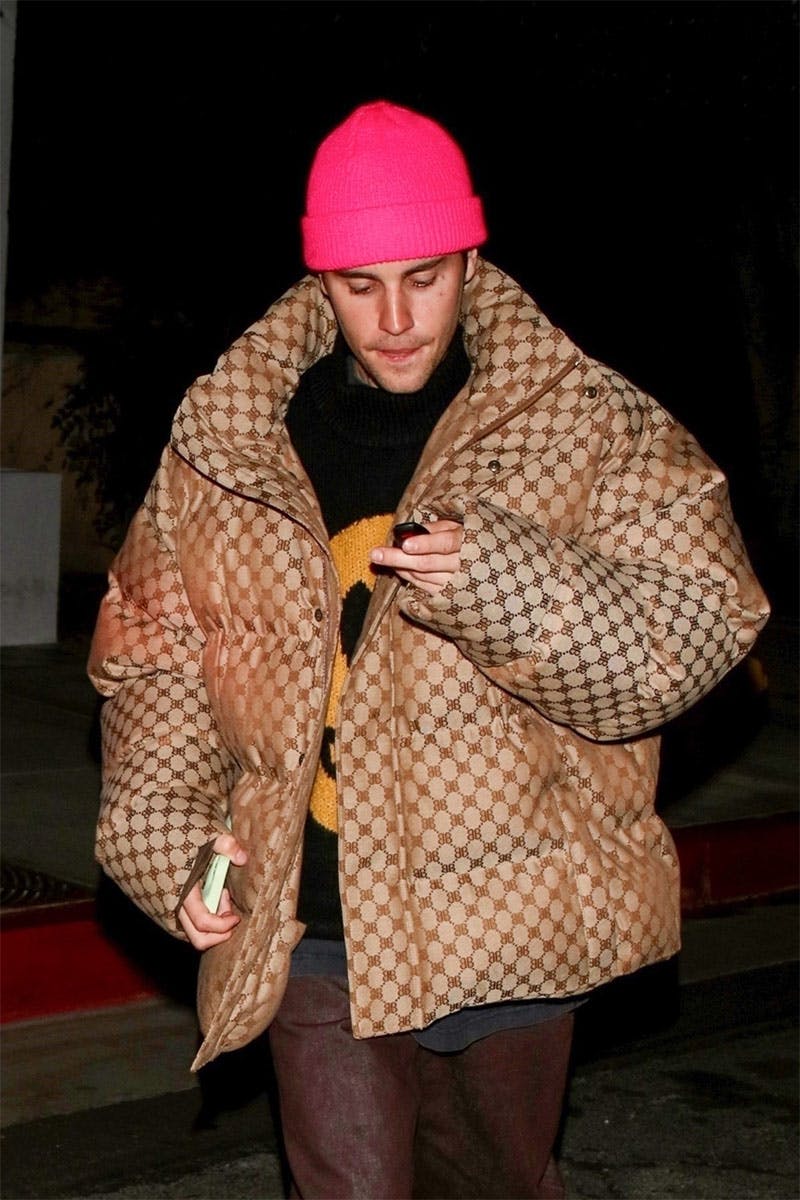 The weather's taken a turn; that can only mean one thing. It's officially puffer season. Everybody's getting on board; Tyler, the Creator's decked out in The North Face, Future's in Nanushka, and Justin Bieber's keeping a rotation that includes a banger from Gucci.
In the lead-up to winter, there's always something to get excited about. No, I don't mean Christmas; I mean pulling out your woolens, popping a scarf on, getting your beanie game in check, and layering up your cold weather 'fits. Priority number one? A classic puffer.
I'm sure that there's something in British law about needing to own a puffer jacket. Perhaps Justin Bieber reviewed such law during one of his many trips to London; because, by the looks of his winter wardrobe (well, technically fall, for now), he's an expert in the field.
A man of many talents; and many jackets, date night with his wife Hailey is oftentimes the perfect staging ground for JB to showcase his style. The same goes for HB, of course, whose sneaker game is never lacking.
Never one to shy away from a puffer, having sported plenty in his time, including bangers from ERL and a crazy gradient polka dot look in his "Peaches" music video, date night was the perfect time to pull off another colorful flex.
This time around, Justin paired a pair of Nike Dunk Lows (a seeming favorite silhouette of his – and Gen-Z) with Super World's The Super Puff Shorty "Beachy Pink" jacket, serving a high contrast to his bae's toned-down Saint Laurent look.
The Biebers were previously spotted heading out to brace the cold in Hollywood a few days earlier, with Justin's outerwear of choice being an oversized Gucci x Balenciaga monogram puffer.
Plenty a worthy puffer exists out in the wild, with C.P. Company, Stone Island, TNF, Ten C, and plenty more all offering up a great selection – and for every slick options that exists, Justin Bieber will take two. All hail the puffer jacket king.
Shop our favorite products