 The rumors have come to fruition. Palace has indeed collaborated with Juventus and adidas for a full soccer kit, which the Italian giants unveiled for tonight's matchup with Genoa.
Neon green logos, names, and numbers make the shorts and jerseys pop instantly, with Palace's own sticking out as much for its mere presence as it does for its contrasting neon orange. Mismatched sleeve cuffs feature both colors, and the team's signature black and white stripes are rendered in a transfixing gradient. Even the warm up kit has been done up with a similar treatment.
This is a monumental moment for streetwear, putting a London skate brand directly on the pitch for one of the 10 most valuable soccer clubs in the world after already showing out at Wimbledon last summer. To that, we say, "Olé."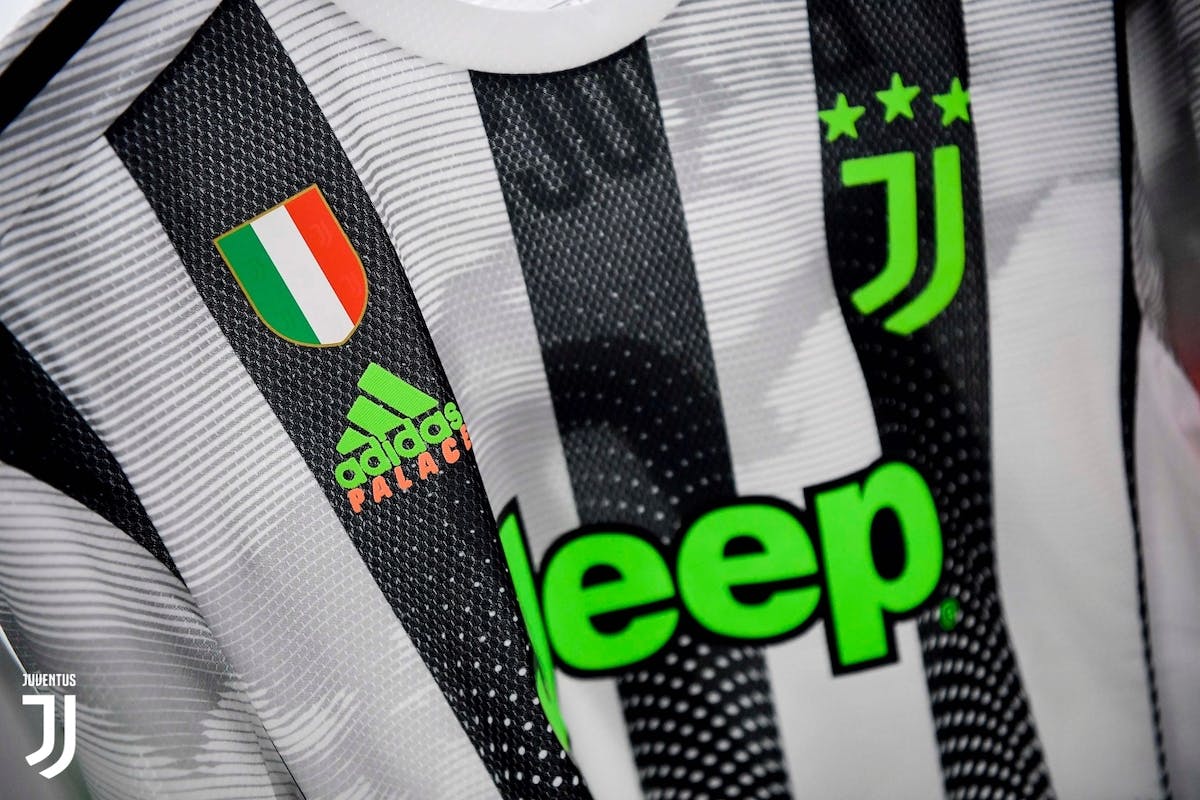 Stay tuned for release details, and catch up on last month's story where we spent 24 hours Italy's premier team.