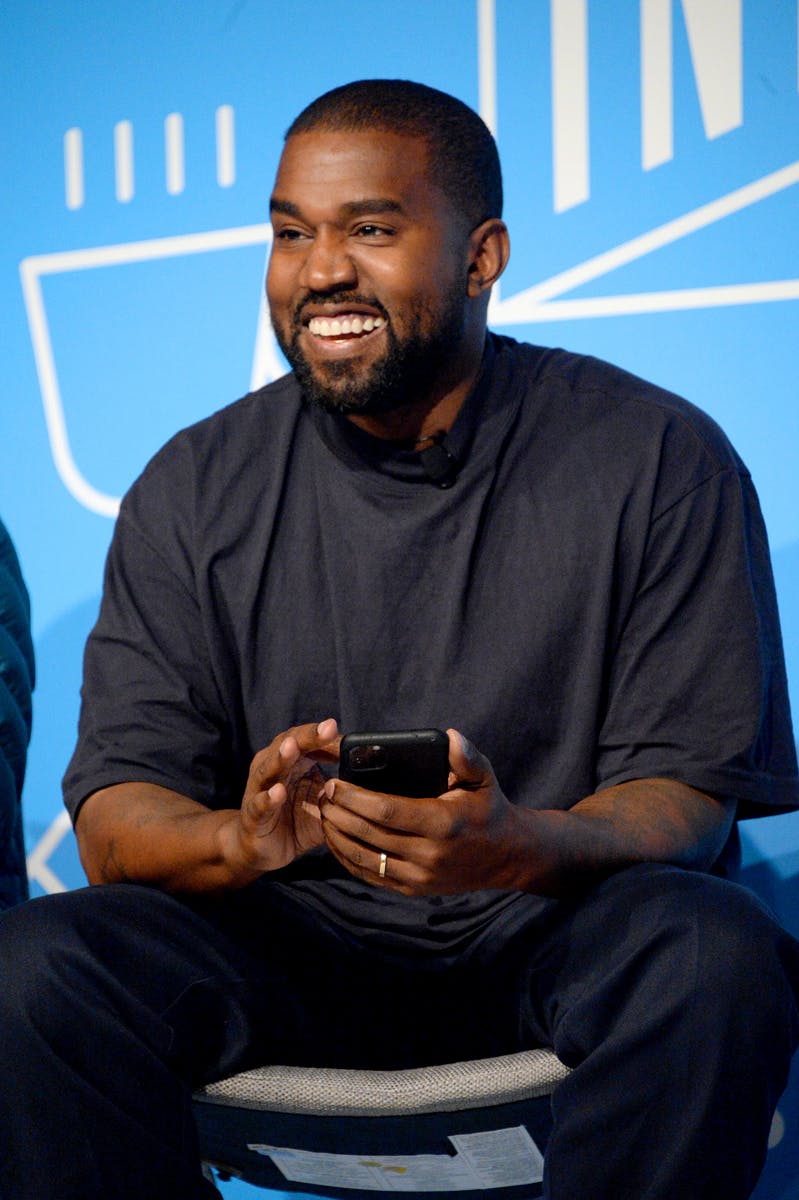 Hey babe, I'm heading to YZYSPLY, you want anything?
Fresh off the reveal of his DONDA Foam Car concept, Ye's already on to his next order of business: physical stores for YEEZY SUPPLY.
Under his Mascotte Holdings shell corporation, Kanye filed a trademark for "YZYSPLY" that covers "retail stores, online ordering services, and online retail store services," according to TMZ.
YZYSPLY? It's just YEEZY SUPPLY, save the vowels. Essentially, Ye would be turning his website — home to the latest YEEZY adidas sneakers drops — into retail spaces that'll house everything Ye, including clothing, accessories, and footwear.
I'm talking YZYSPLY tennis gear, socks, baseball caps, and even thongs (Victoria's Secret, count your days). You can also probably expect Ye's usual offering of XXL tees, gimp-y masks, and prehistoric footwear.
With no mention of adidas, one wonders whether this is another sign of Ye distancing himself from the Three Stripes after that dust-up over slide sandals.
This latest trademark filing comes just after Ye's June applications, which saw the musician file 17 trademarks under YEEZUS, spanning areas including amusement parks, home goods, cosmetics, and, surprisingly, NFTs.
Like the previous YEEZUS trademark apps, the YZYSPLY filing merely lays the groundwork for the intent to use the trademark for those specified goods and services so there's no guarantee when YZYSPLY stores, YEEZUS Land, or even Ye's NFTs will happen, if at all.
A YZYSPLY flop wouldn't be surprising coming from Kanye, whose busy mind constantly generates countless ideas that never see the light of day.
We're still waiting for YEEZY toothpaste and Round Jacket blankets as we speak.