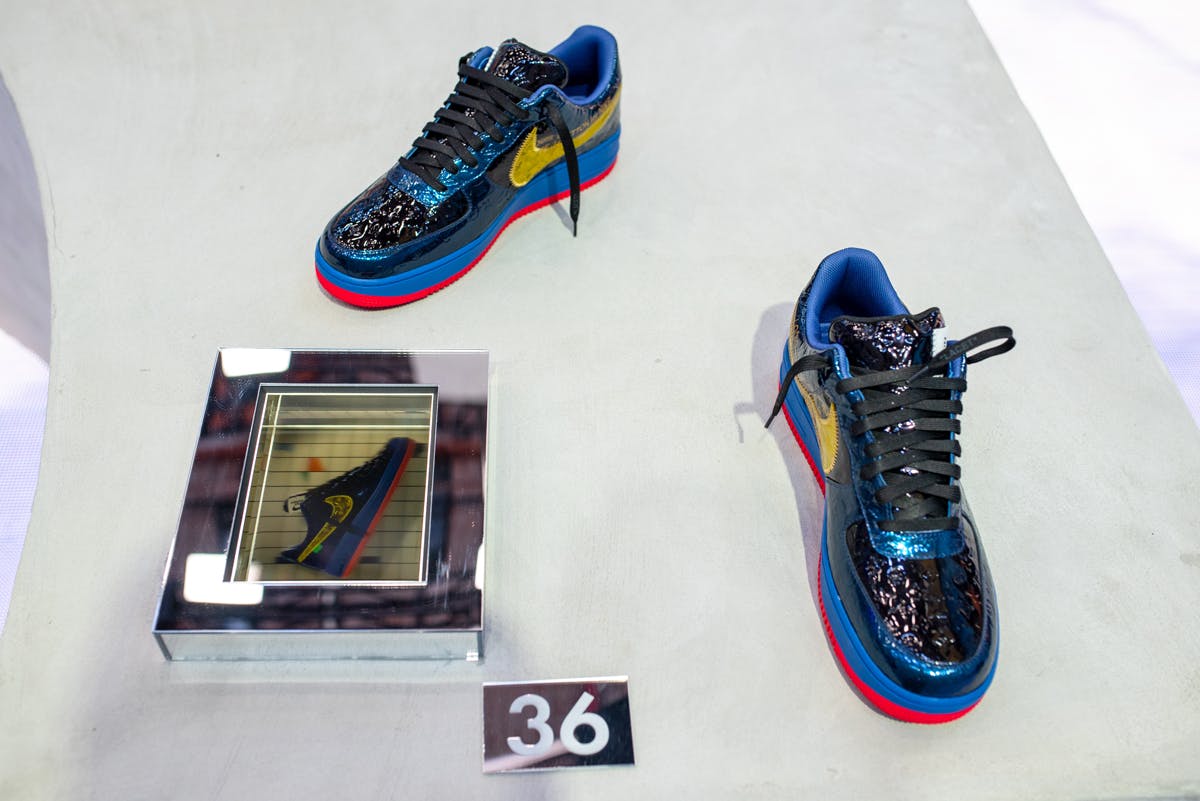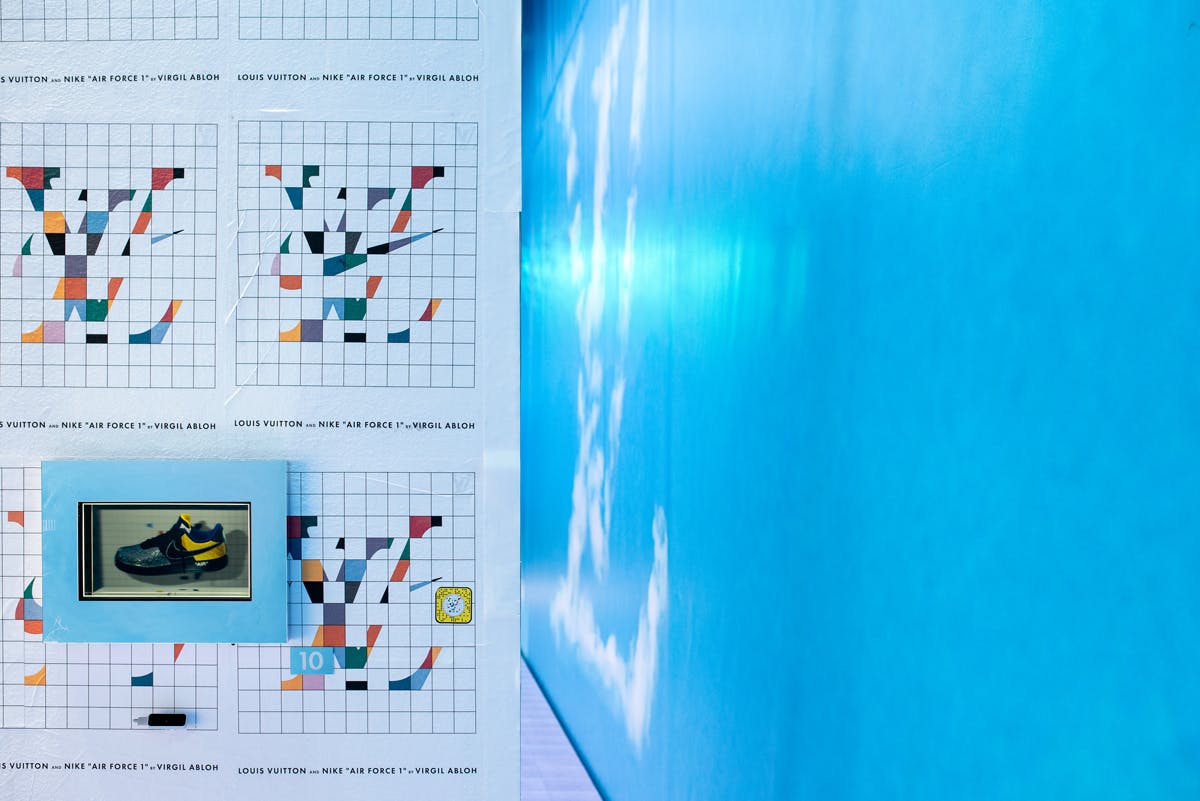 The Louis Vuitton x Nike Air Force 1s not broke only the sneaker net during its June 2021 runway debut, but it also shattered the industry's glass ceiling seeing a $350K bid at Sotheby's auction in February. As promised by LV, the collaborative luxury sneakers now have an official release date in June.
As an appetizer to the main sneaker course — which is expected to be as hectic as the multimillion-dollar auction — Louis Vuitton invites the public to marvel at its bespoke Nike Air Force 1 sneakers in a dreamlike exhibition dedicated to the reinvented shoes and the visionary designer behind the fantasy.
At Greenpoint Terminal Warehouse, the Louis Vuitton x Nike Air Force 1 exhibition location, you're greeted with a reimagined orange Louis Vuitton branded entrance, joined by one of Abloh's recurring giant LV statues in a handstand.
Inside the venue, you'll discover all the "dreamy expressions of Virgil Abloh," as Louis Vuitton states in a press release.
The cloud-painted walls enclosing the space follow you as you navigate through the monogrammed treehouse and mirror maze of Abloh quotes like "Dream Now" and "Who did it first? Where did they get the idea? Is it new?" — underlining the creative director's philosophies surrounding the exploration of innocent imagination and questioning of fashion hierarchy.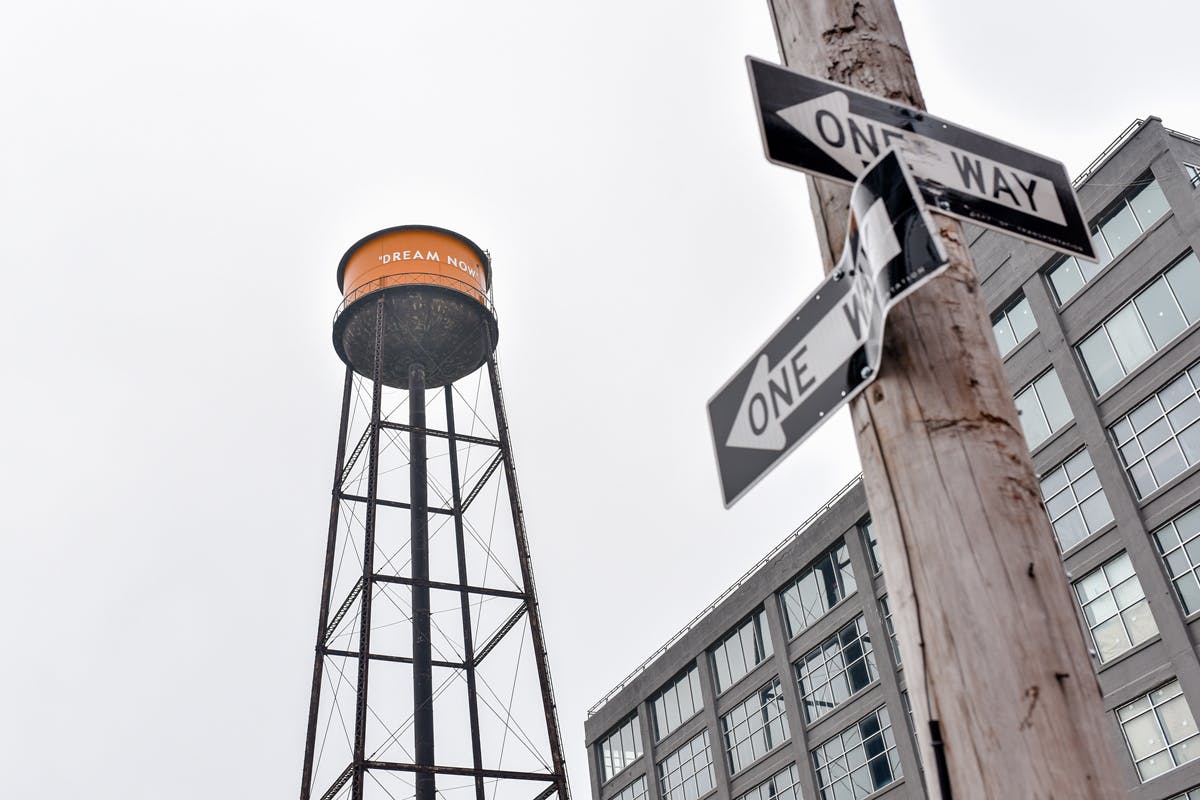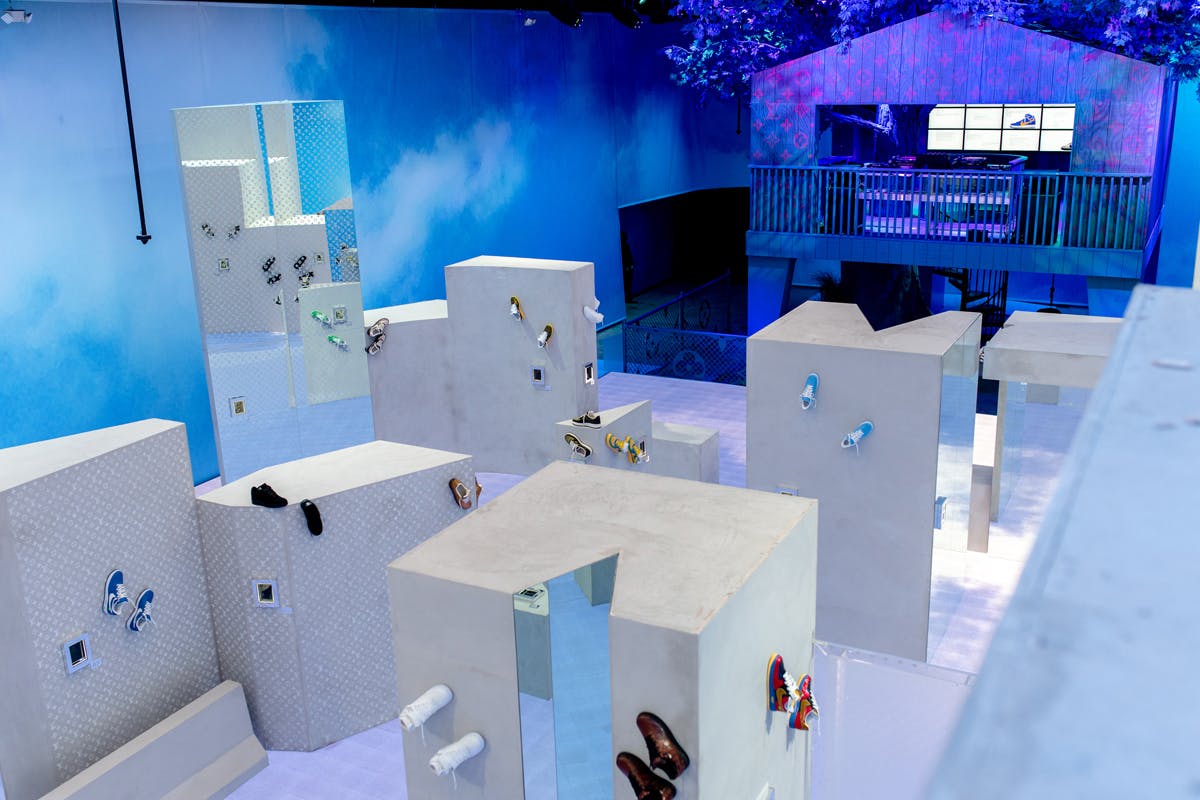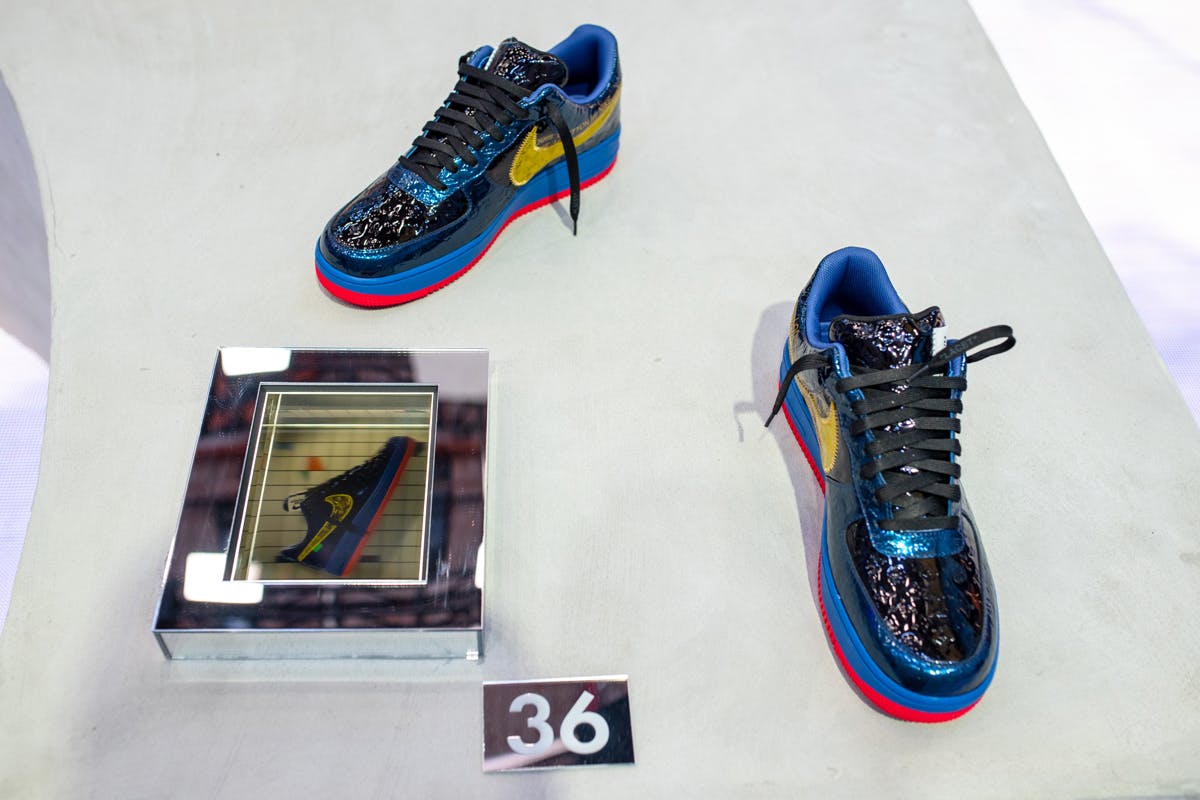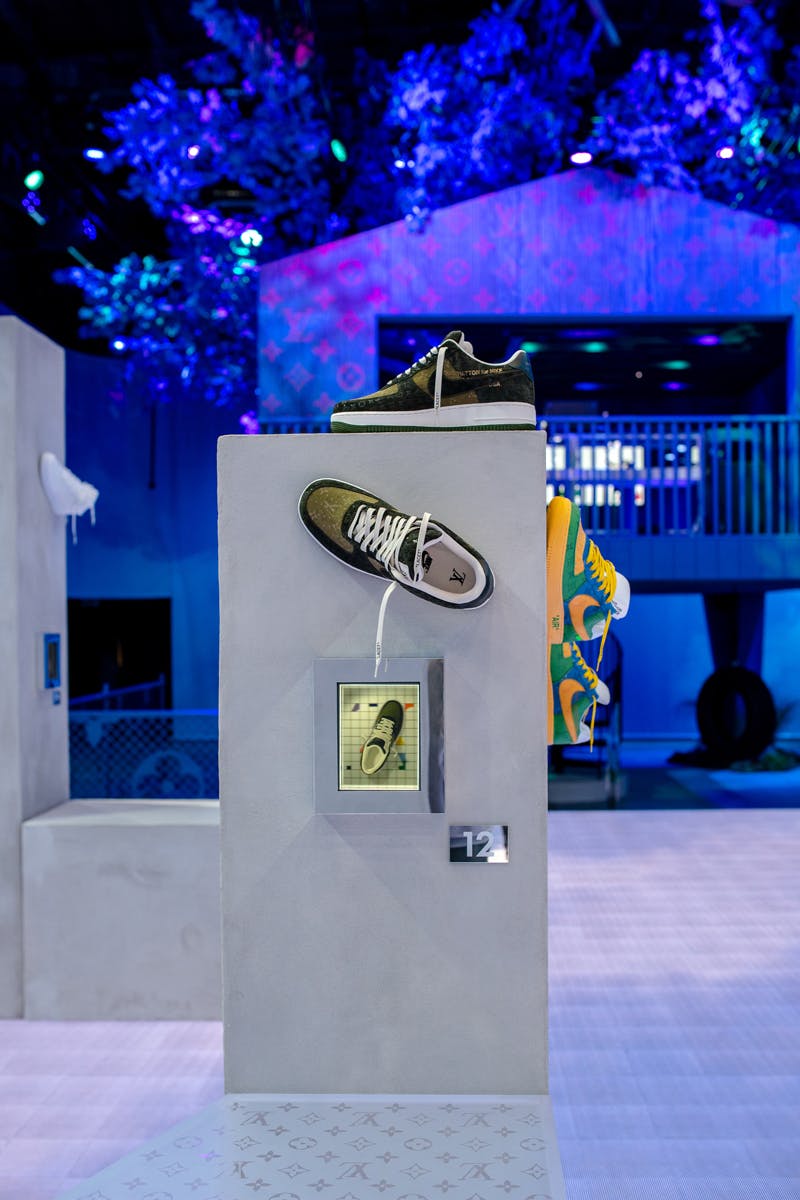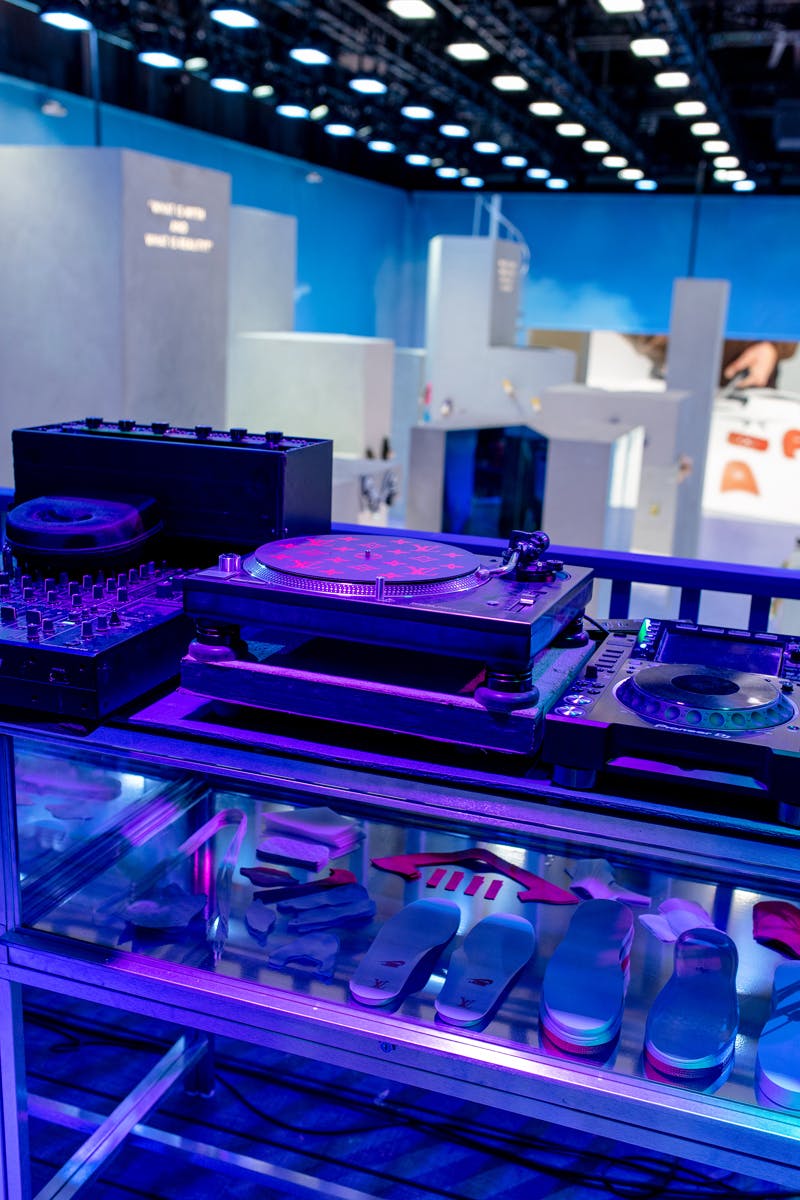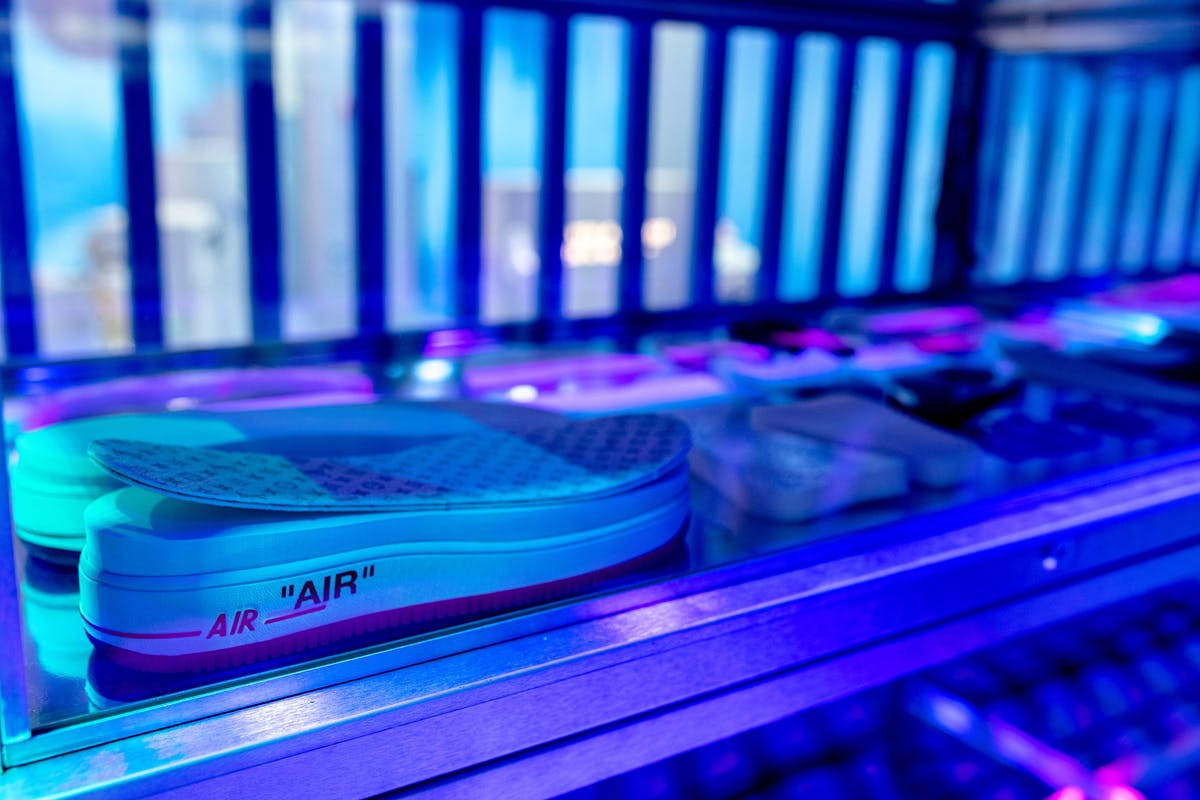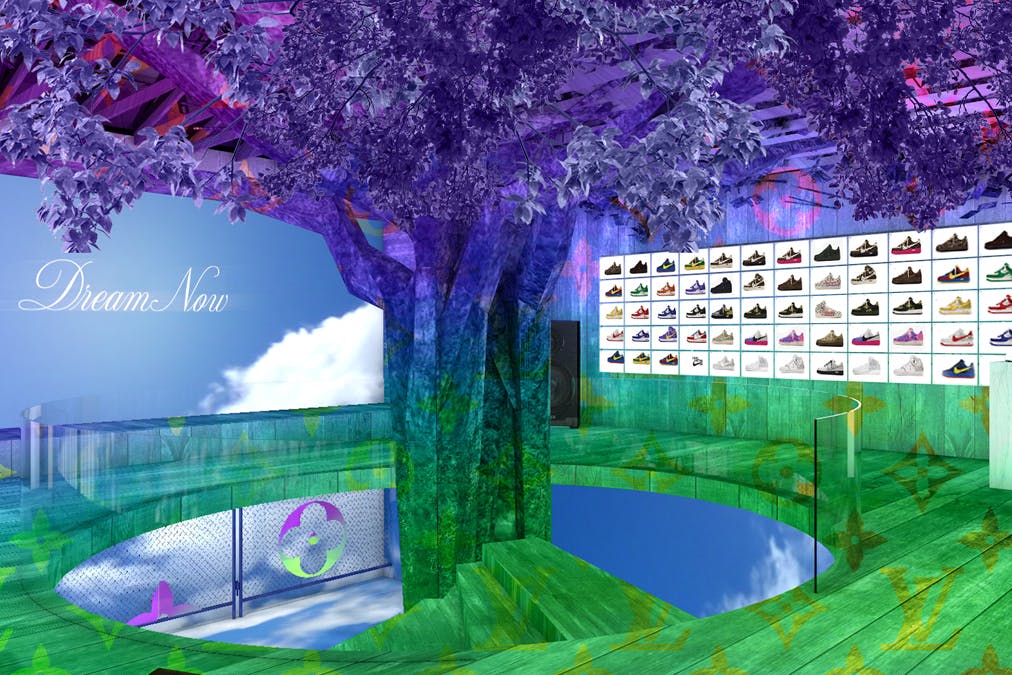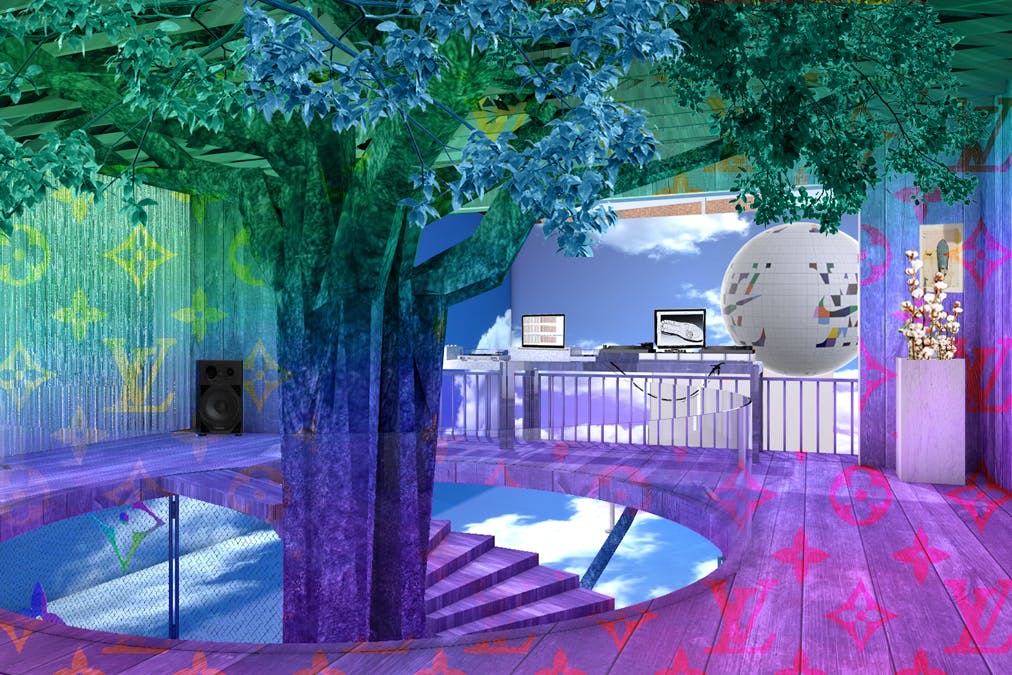 It's hard to ignore the 47 physical and holographic Louis Vuitton x Nike Air Force 1 sneakers intentionally placed in upright positions on the wall, symbolizing the notion of motion, more explicitly breakdancing in hip-hop.
The French Maison's Nike AF1 experience celebrates the timeless Nike model's 40th anniversary. Emphasizing its roots with the Black subculture, a mood board for the luxury sneaker collab displays elements of the genre like 90s graffiti art and DJ EZ-Rock in Dapper Dan's OG spin on Louis Vuitton-monogrammed Nike Air Force 1s.
Even if you can't find time to make it to the Louis Vuitton x Nike Air Force 1 display in Brooklyn, you may stumble across other pop-up installations during your daily commute to areas like Grand Central and Domino Park.
However, if you find yourself looking for something to get into between May 20 and May 31, the Louis Vuitton x Nike Air Force 1 by Virgil Abloh exhibition will be there for your viewing from 10AM to 9PM EST daily.