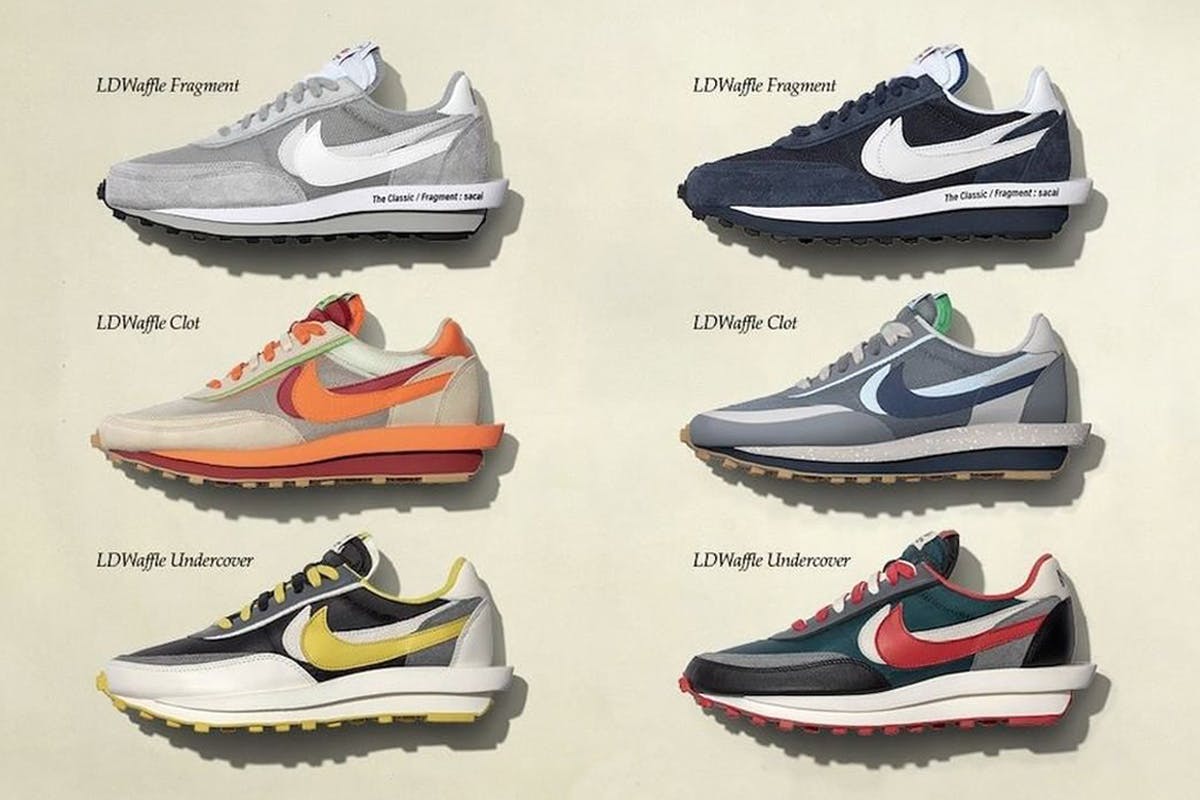 It looks like the Summer of sacai is going to carry us well into the new season, given the official announcement of three sacai x Nike LDWaffle collaborations in two colorways apiece.
Following Jean Paul Gaultier's tall take on the silhouette, fragment design, CLOT, and UNDERCOVER are now taking their turns with the remixed retro shape.
Chitose Abe can do no wrong, and when it comes to the LDWaffle, she's got the Midas touch. Initially releasing in 2019, the original silhouette married the Nike LDV and Waffle Racer to create one of the most coveted collaborative creations in recent history. Over the past two years, new releases have continued to fetch well over their retail price on the second-hand market.
When two new colorways were announced in collaboration with fragment, the hype that followed was no surprise. Putting the rumors and leak posts to bed, the confirmation post on sacai's Instagram page shed light on a total of seven colorways that are scheduled to release throughout the remainder of the year.
If the palette of fragment's two-piece offering is too subtle for your liking, the remaining five pairs courtesy of CLOT and UNDERCOVER go unmistakably bold, delivering finishes reminiscent of the original 2019 pairs by way of flashy primary colors.
If you're looking to secure a pair, you don't have long to wait. First up is that fragment design x sacai x Nike LDWaffle, with both the "Flooded Grey" and "Flooded Navy" colorways set for an August 24 release. The two pairs from CLOT and three from UNDERCOVER will follow later this year.