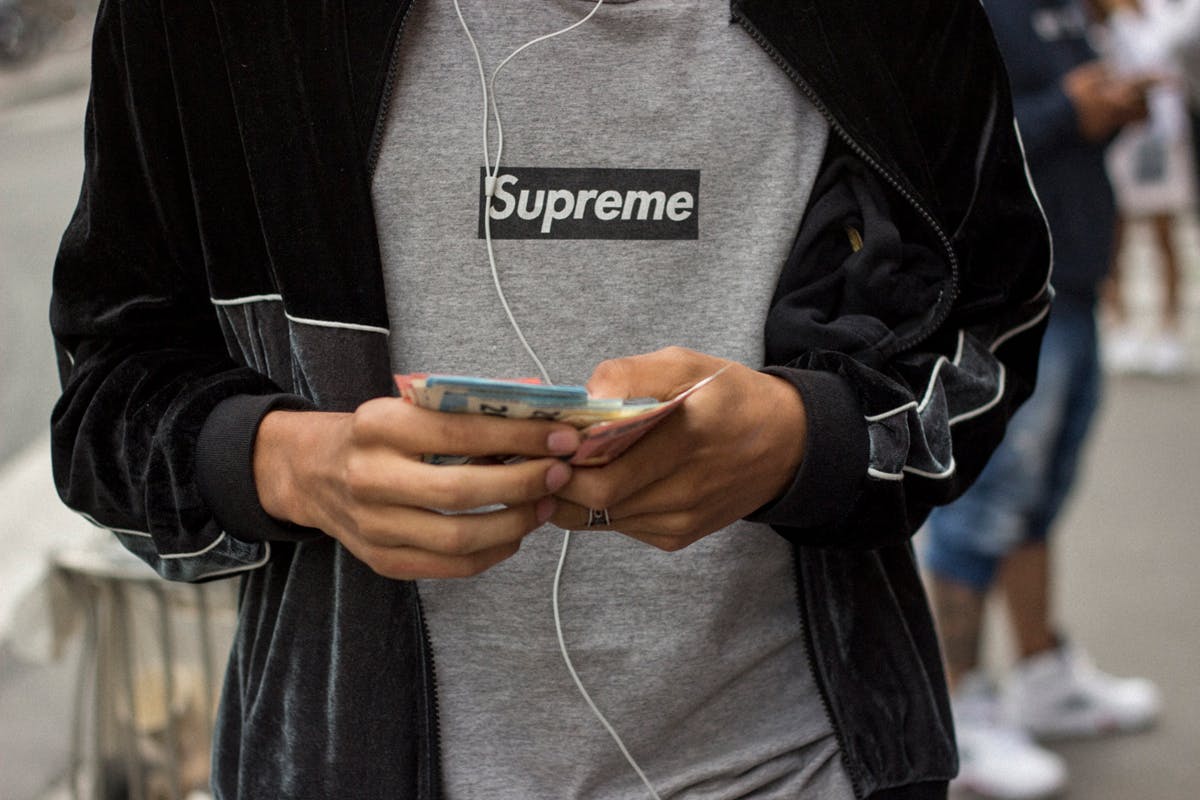 Highsnobiety aims to provide our readers with the latest updates in the fashion world. However, we cannot verify the reliability of any unauthorized leaks or rumors unless this information is provided directly by the brands themselves.
Hold on to your hyped hats, Supreme heads, as the brand may be dropping some Box Logo gear just in time for the holidays.
Yep. Supreme's Box Logo crewnecks are expected to release this Thursday, December 8 — the label's typical drop day — in eight colorways like black, green, and even a zebra print.
There are even talks of a blue scheme like the one worn by Tyler, the Creator, during his "She" video (except Tyler's was a hoodie).
The same hues also inform the drop's accompanying New Era beanies, which, like the pullovers, also boast the brand's famed BOGO design.
During the 2010s, Supreme's Box Logo dictated the streets and Tumblr feeds, inviting streetwear diehards to stand in outrageously long lines in hopes of copping the coveted graphic.
While the concept has enjoyed splattered, bandana print, and even the Swarovski treatment, there's nothing like that classic red BOGO stamped in the middle of a plain-colored shirt.
Though, it would be nice if we could finally see a release of Virgil Abloh's MCA BOGO tee.
Santa Supreme is expected to deliver its Box Logo soon on the brand's website and physical stores, including the newly-opened Chicago location. Fans can also expect the brand's Timberland collab and other Sup gear to join the forthcoming release.
In other news, how about that blow-up snowman, Supreme?