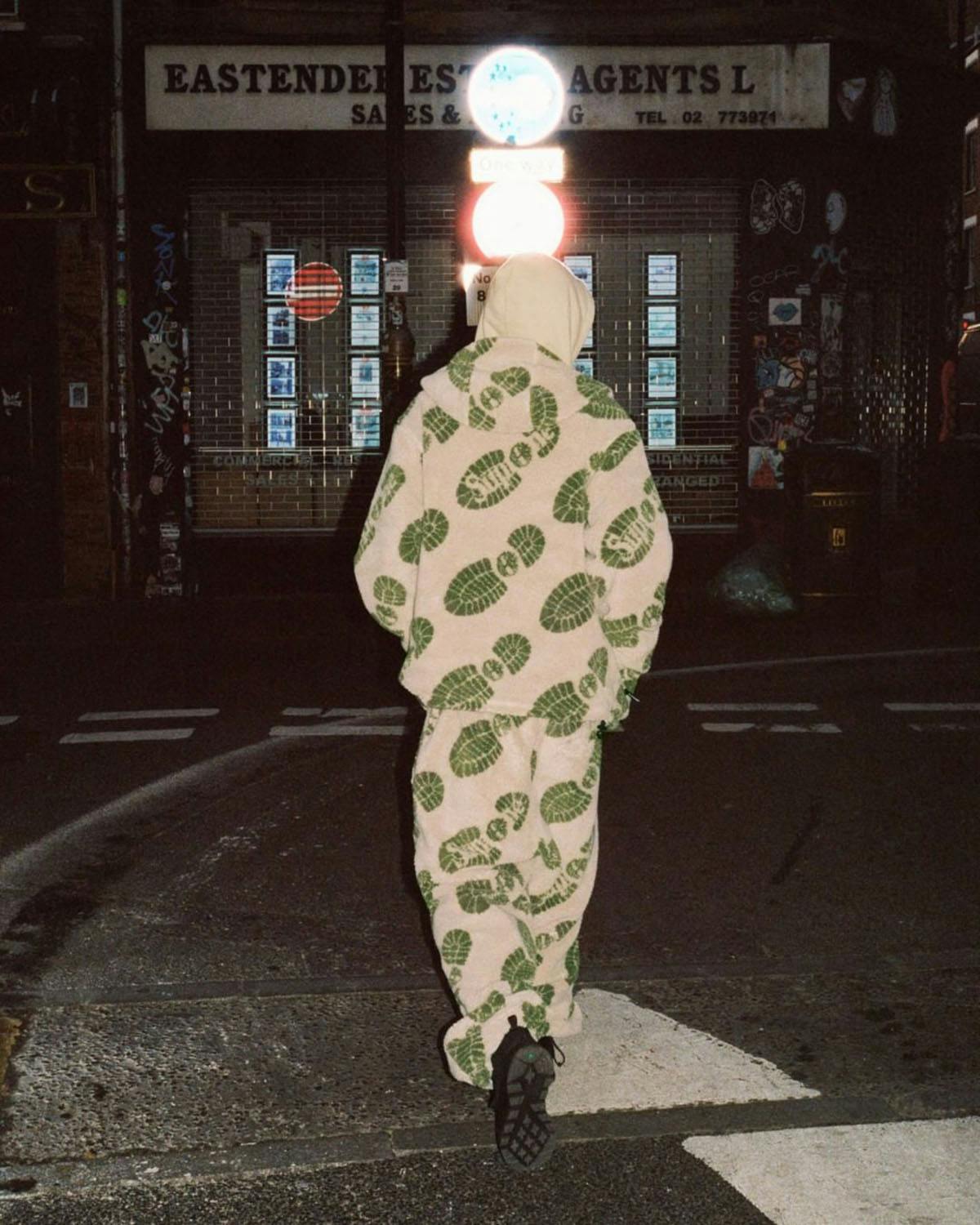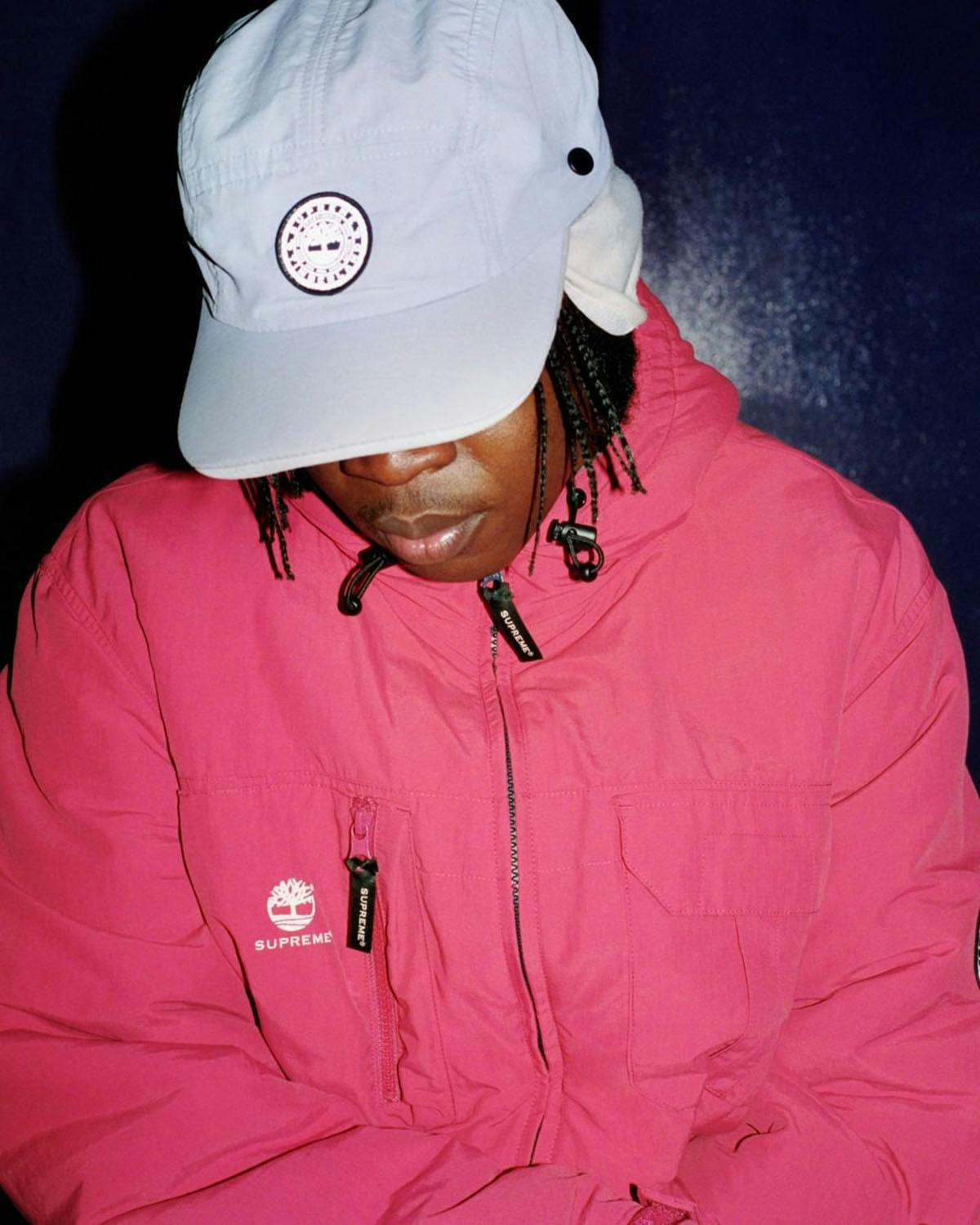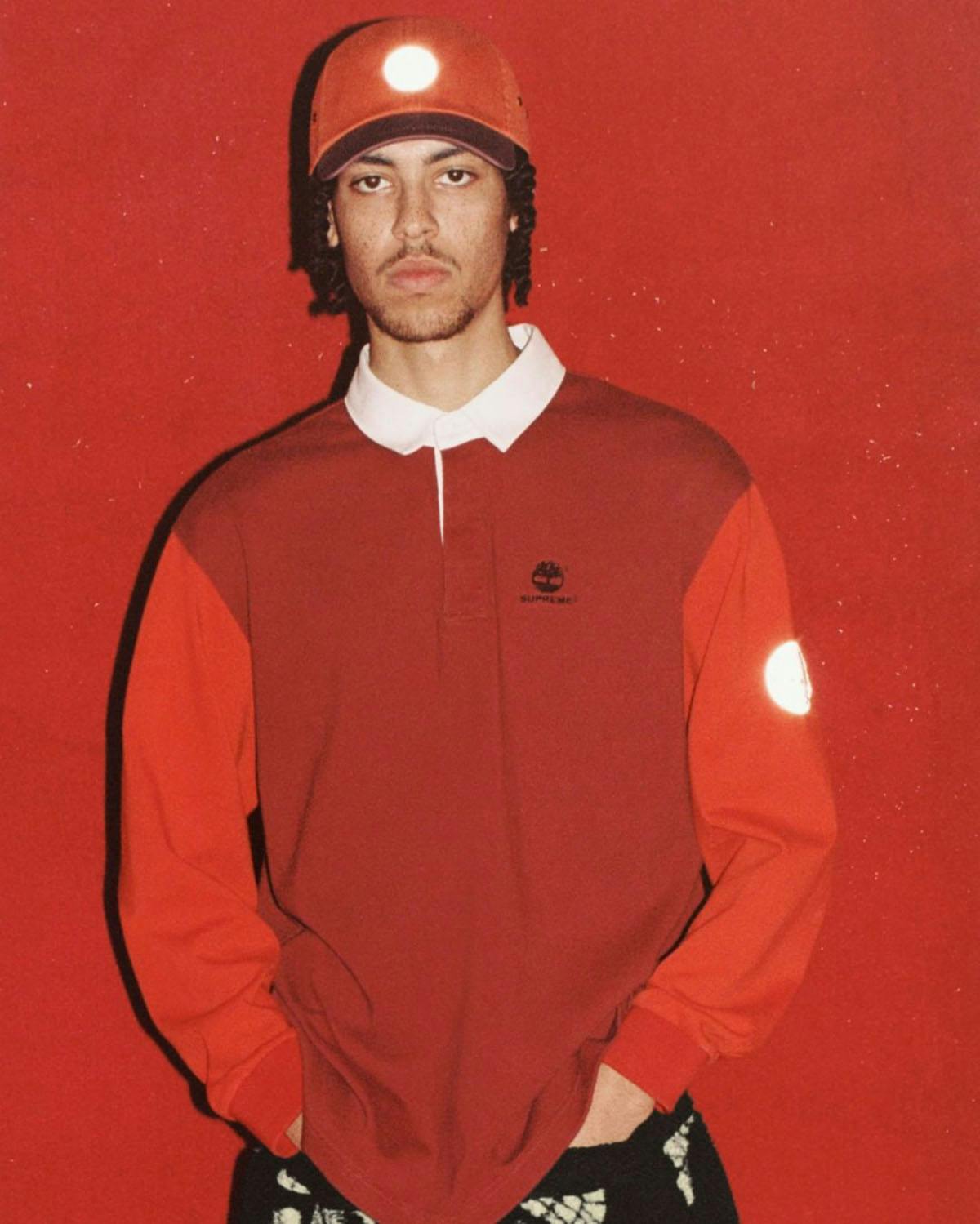 Brand: Timberland x Supreme
Season: Fall/Winter 2021
Buy: Online at Supreme's website
Release Date: October 28 at 11 a.m. EDT
Editor's Notes: Supreme and Timberland are dropping another footwear-free collaboration.
Instead of riffing on Timb's iconic 6-inch boot, the two brands — both emblematic of New York City streetwear — will release a range of cold-weather essentials including hoodies, fleece zip-ups, and beanies.
Timberland's famous footwear, embraced by NYC's hip-hop scene in the '90s, is referenced with a series of fleece separates peppered with shoe prints taken from the footwear purveyor's work boots.
Co-branded outerwear features the Supreme logo re-done in Timberland's slim font. Rugby shirts, heavyweight hoodies, and ripstop pants also bear similarly collaborative branding that's far more tame than the all-over footprint.
On Instagram, fans and detractors were quick to spoof on the collection's shoe print graphics. "Supreme leaving their footprint in this world one drop at a time," one user wrote.
"Supreme showing they walk all over us with these prices lol," another quipped.
Though the lack of footwear in the range is a definite disappointment (Supreme's baby blue Timbs were a win in my book), the two brands' ongoing collaboration stands as an impressive monument to quintessential New York City style.
We're all familiar with Supreme's momentous role in shaping the city's streetwear scene. Similarly, Timberland's beige boots have become synonymous with the Big Apple, where rappers like Biggie Smalls and Nas popularized the brand.
The coming together of Supreme and Timberland serves as a kind of super-powered, final boss of New York streetwear — a boss you may not like but have to respect.