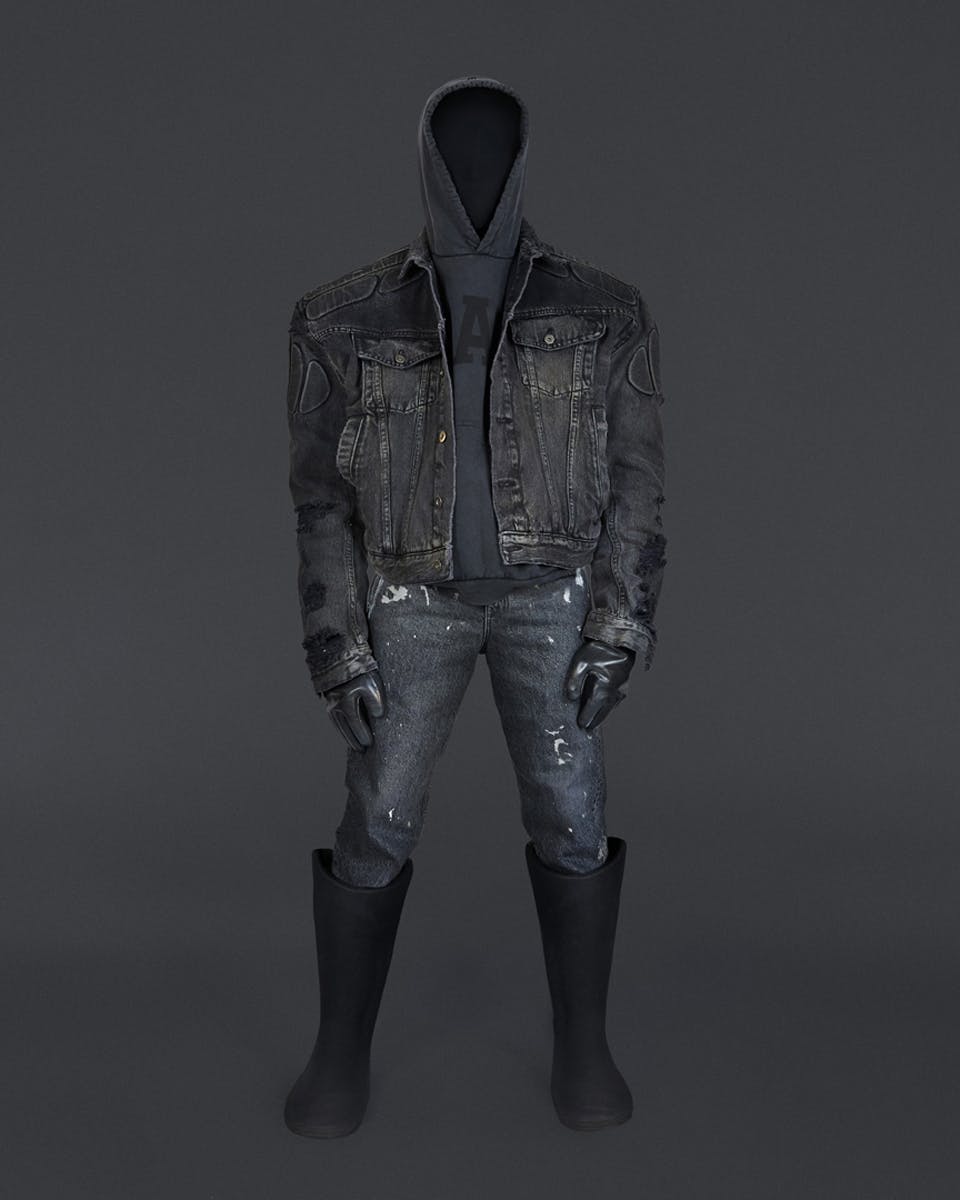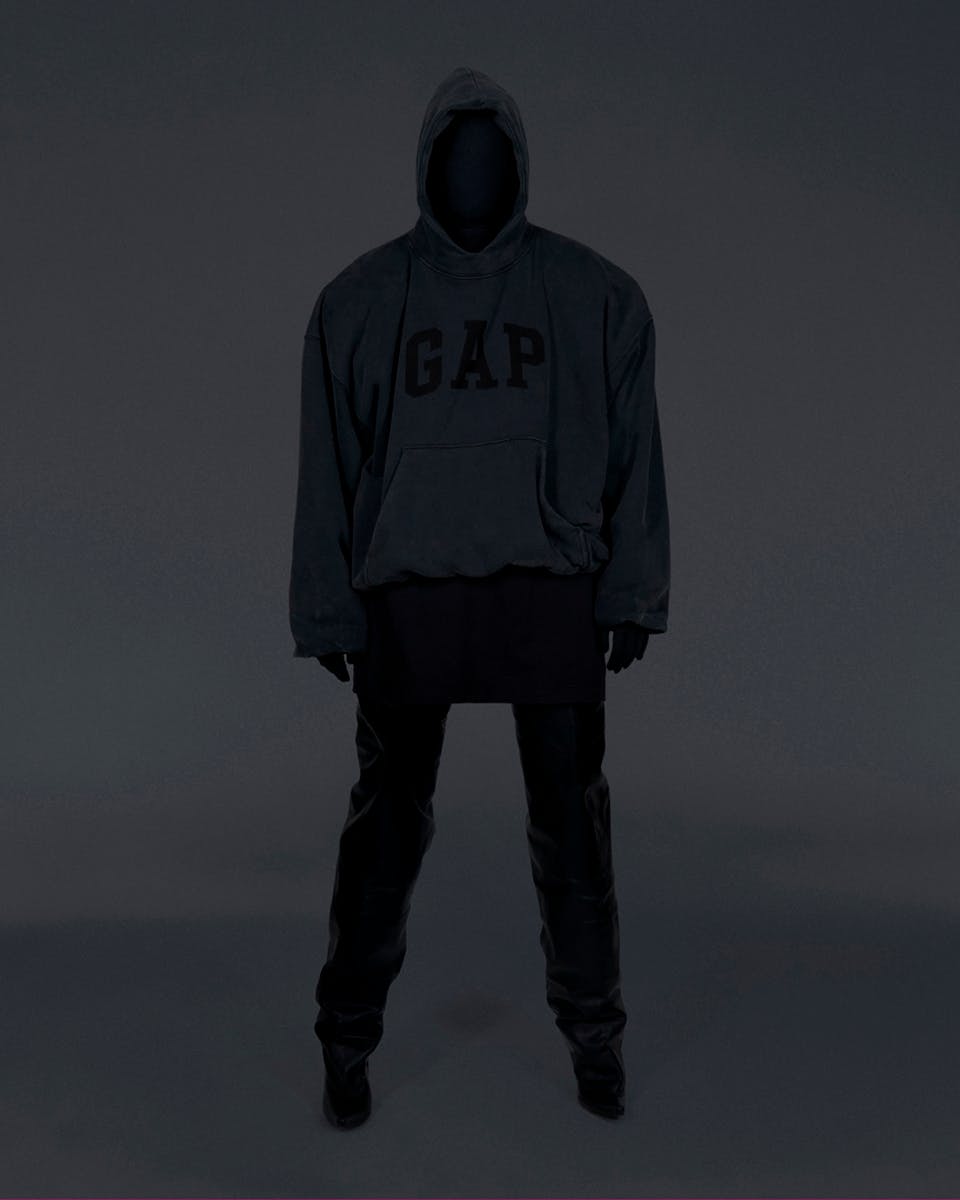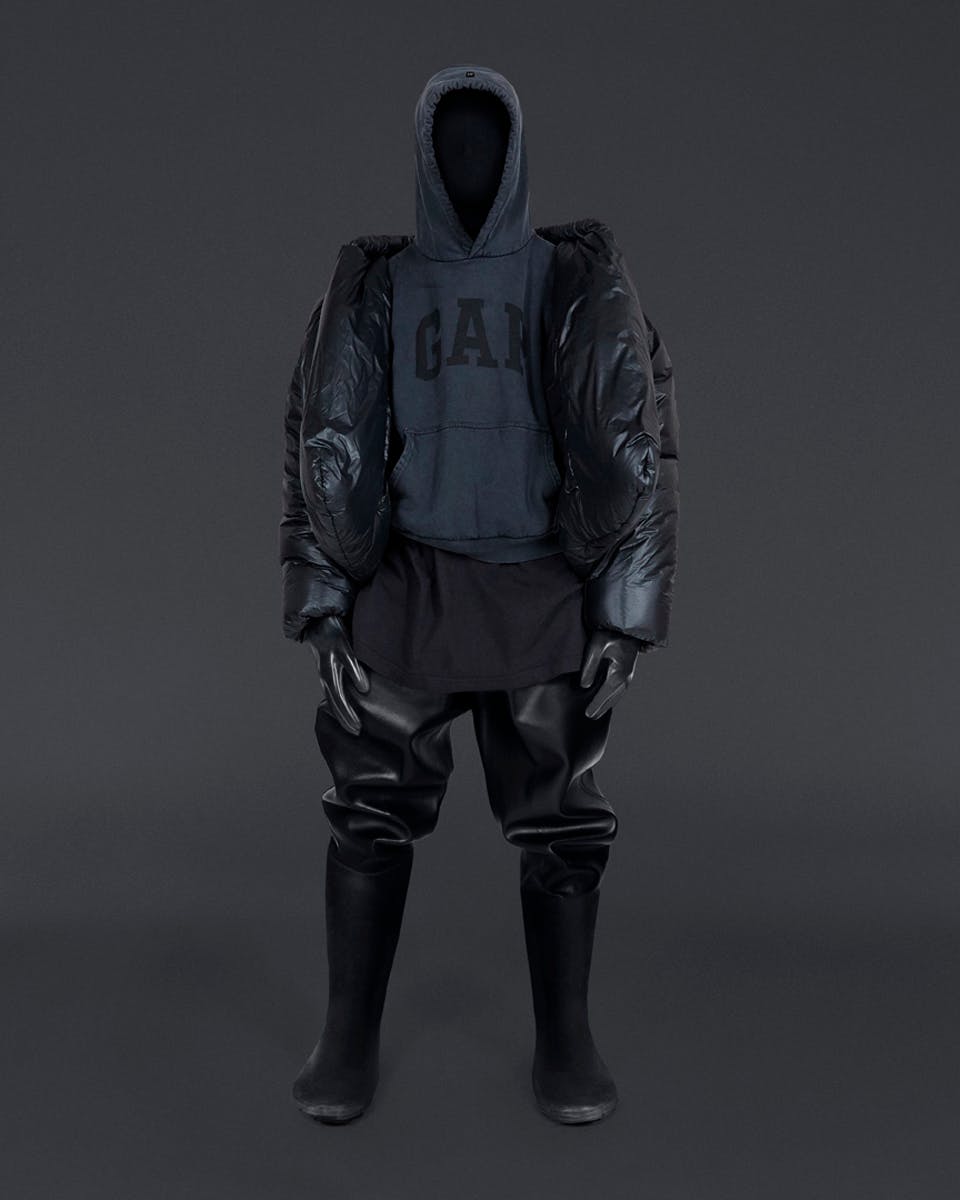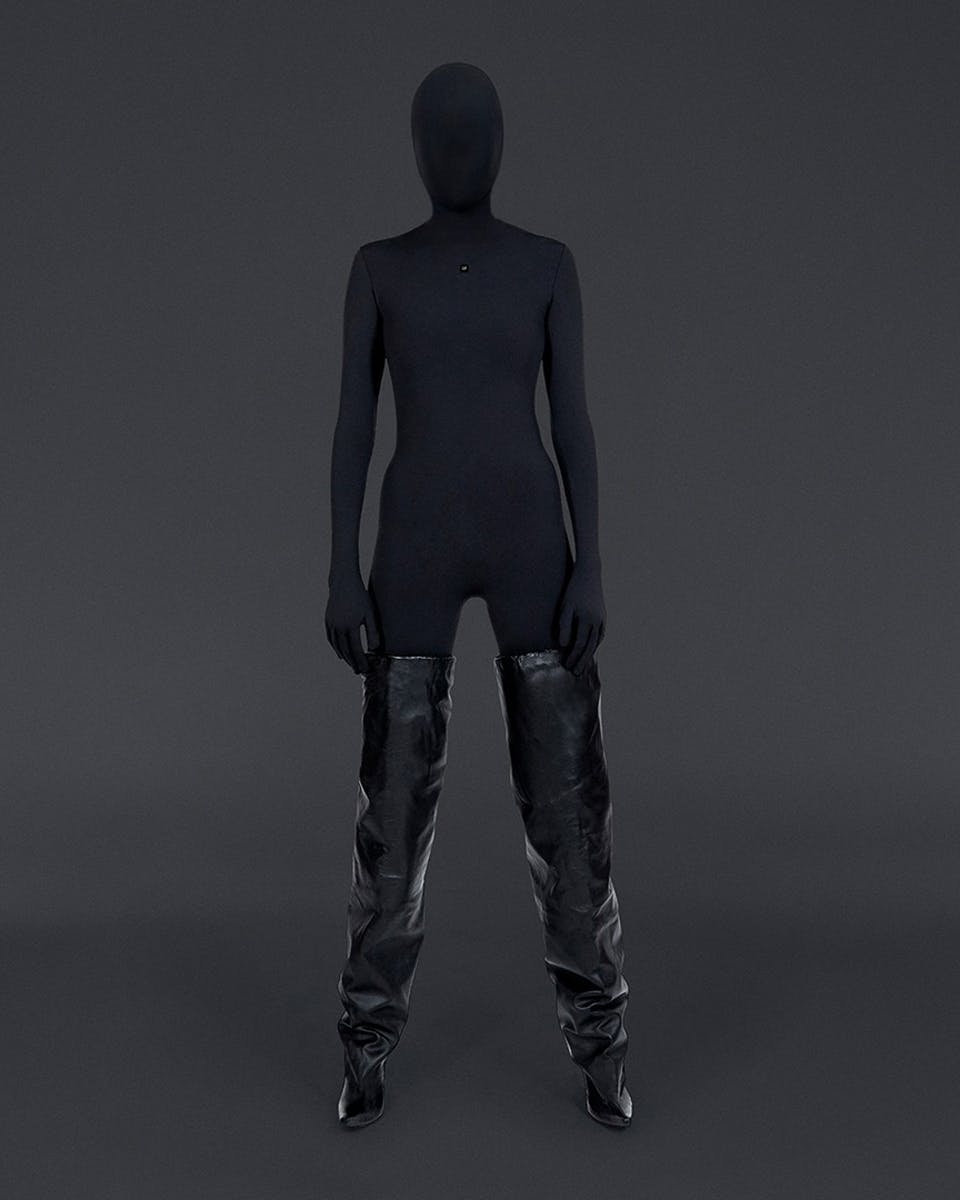 Though it was only really announced just over a month ago, Ye and Demna managed to knock out their debut YEEZY GAP Engineered by Balenciaga collection even faster than Ye could create regular ol' YEEZY GAP stuff. Pretty impressive.
I mean, we've only seen YEEZY GAP hoodies and the inimitable Round Jacket from Ye himself, yet YEEZY GAP Engineered by Balenciaga (yes, you have to write out the entire name every time) dished hoodies, sweats, jeans, a denim jacket, and three styles of T-shirt in its inaugural outing.
And, according to the accompanying lookbook, there's much more in store beyond those initial eight pieces.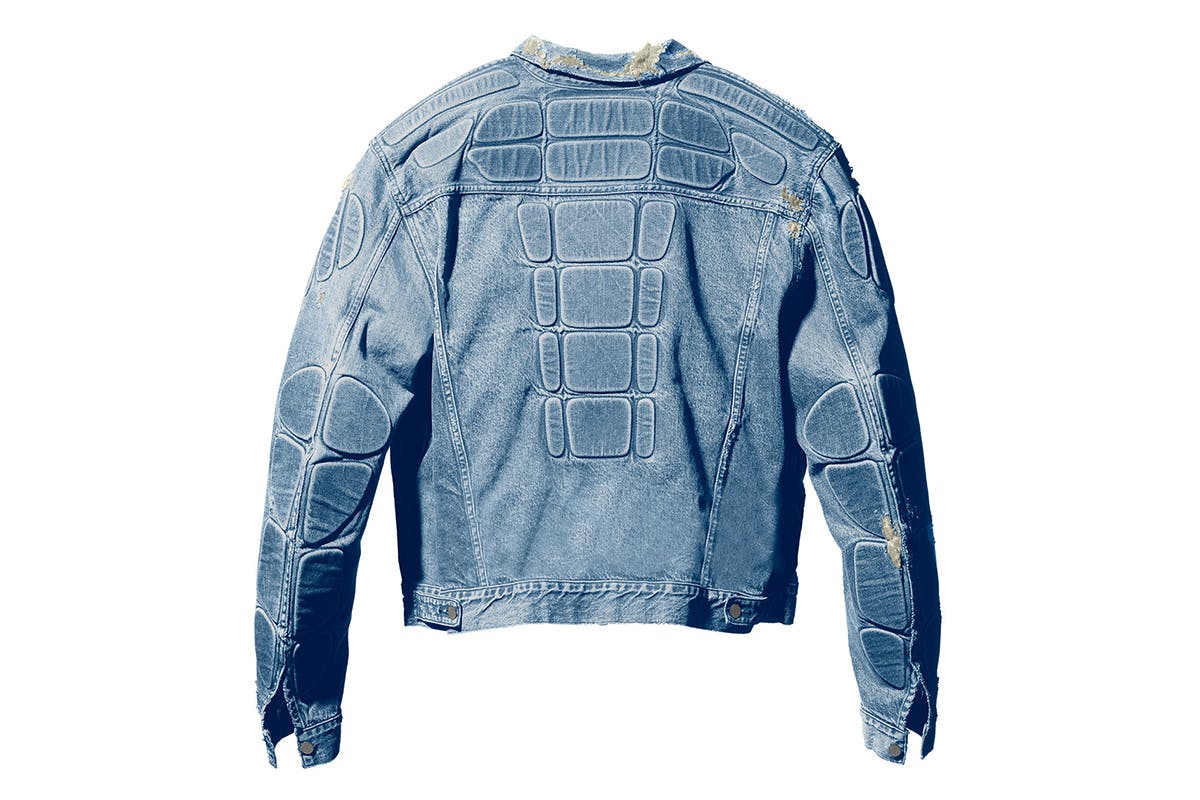 Check out the denim set, for instance. Though a washed-out, distressed faded indigo jacket and jeans dropped on February 23 with the inaugural line-up, the YEEZY GAP Engineered by Balenciaga (sigh) lookbook reveals a darker jacket and jeans that more closely resemble the workwear stuff that Ye himself has been wearing recently.
Ye has been wearing distressed denim since even before the A.P.C. days but the straight-leg darker washes are a relatively new addition to his closet — only a few months ago, Ye had on waxed skinnies!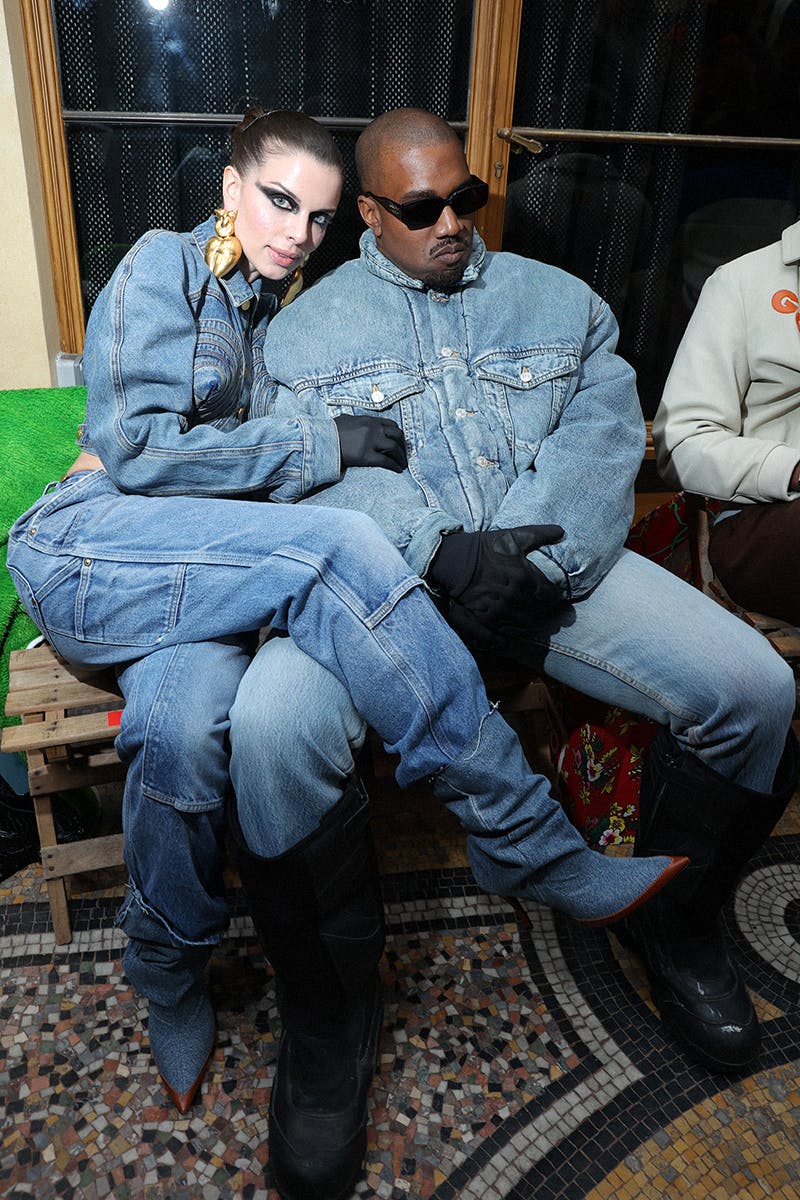 Also, eagle-eyed fans noticed that the denim jacket bore distinct resemblance to a vintage Giali motorcycle jacket sold on Grailed by a guy who claims to be "followed by Kanye West," which isn't too exciting given that, for a spell, Kanye was following everyone with a matching Instagram profile pic.
The similarities are undeniable and it fits with Kanye's recent taste for moto gear.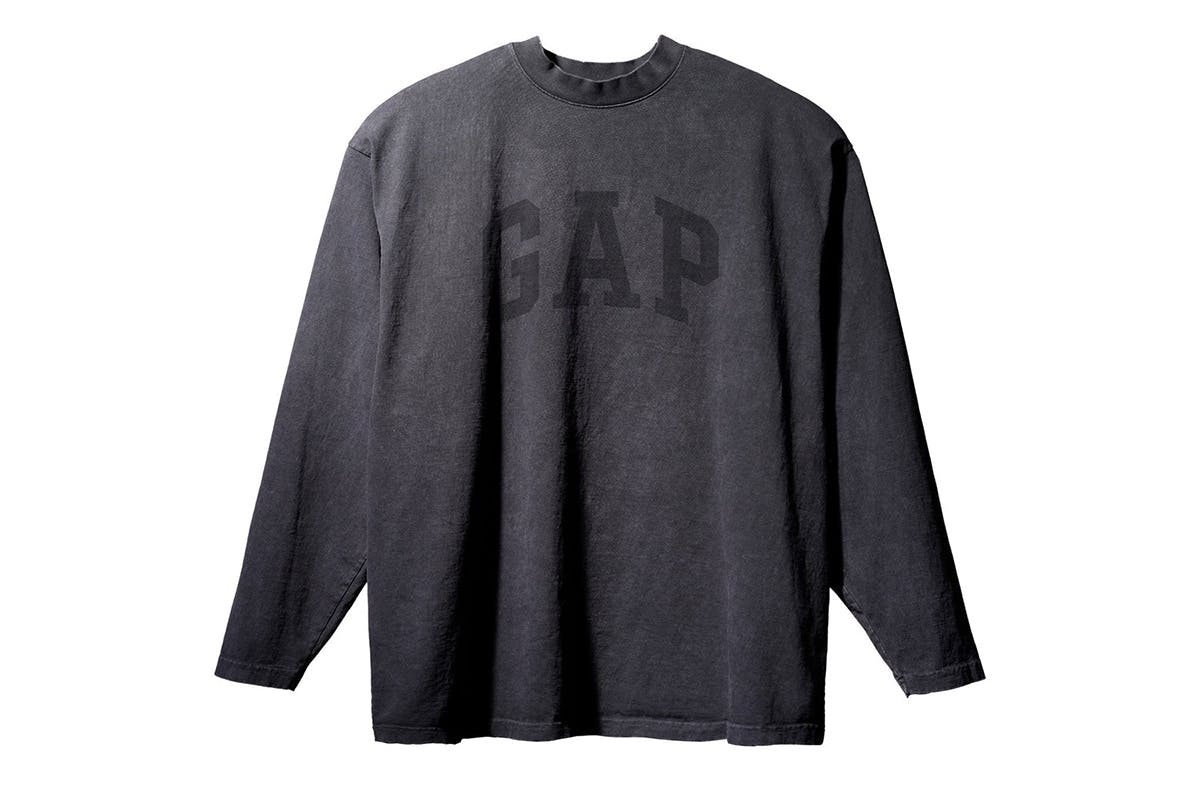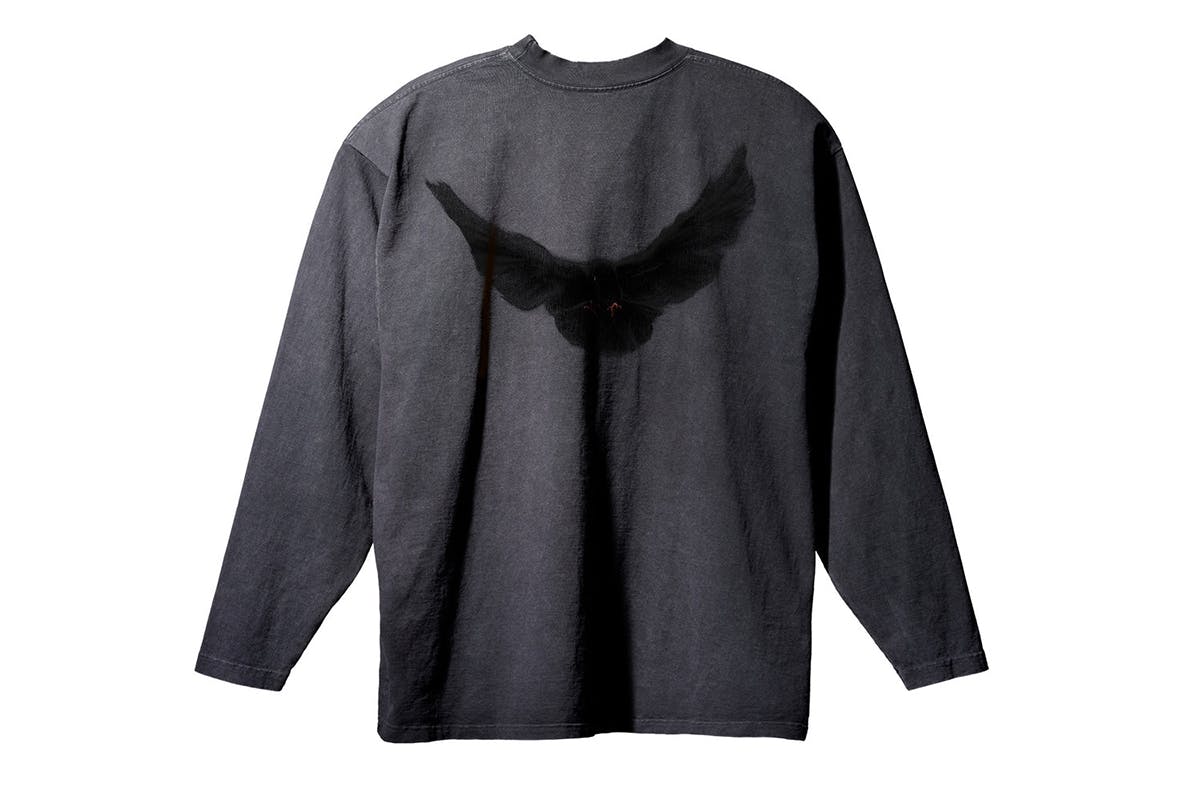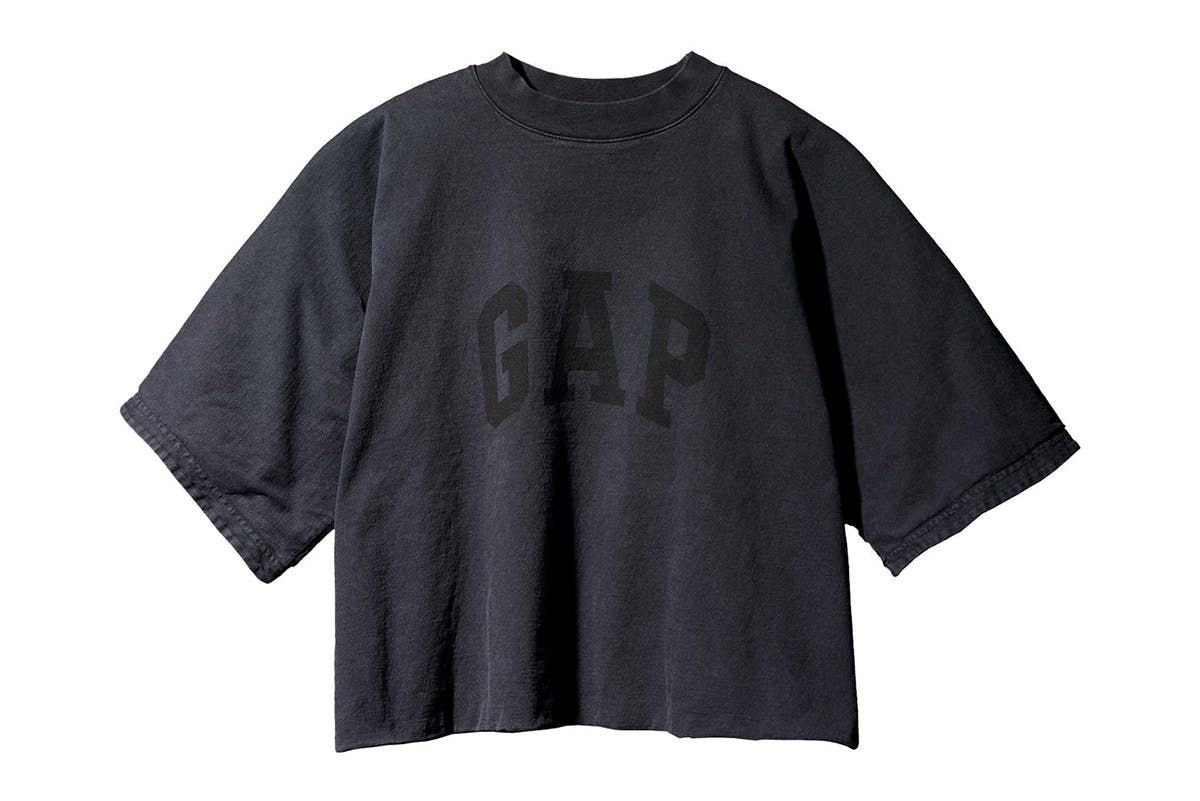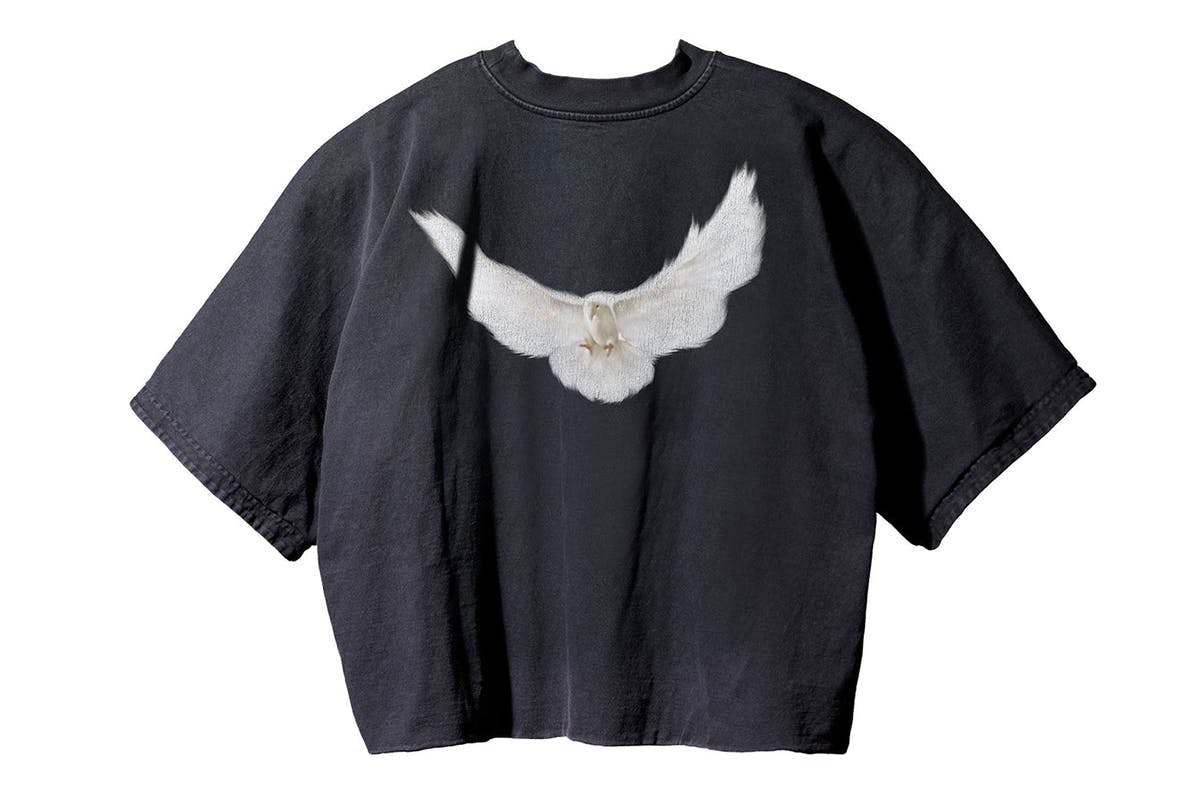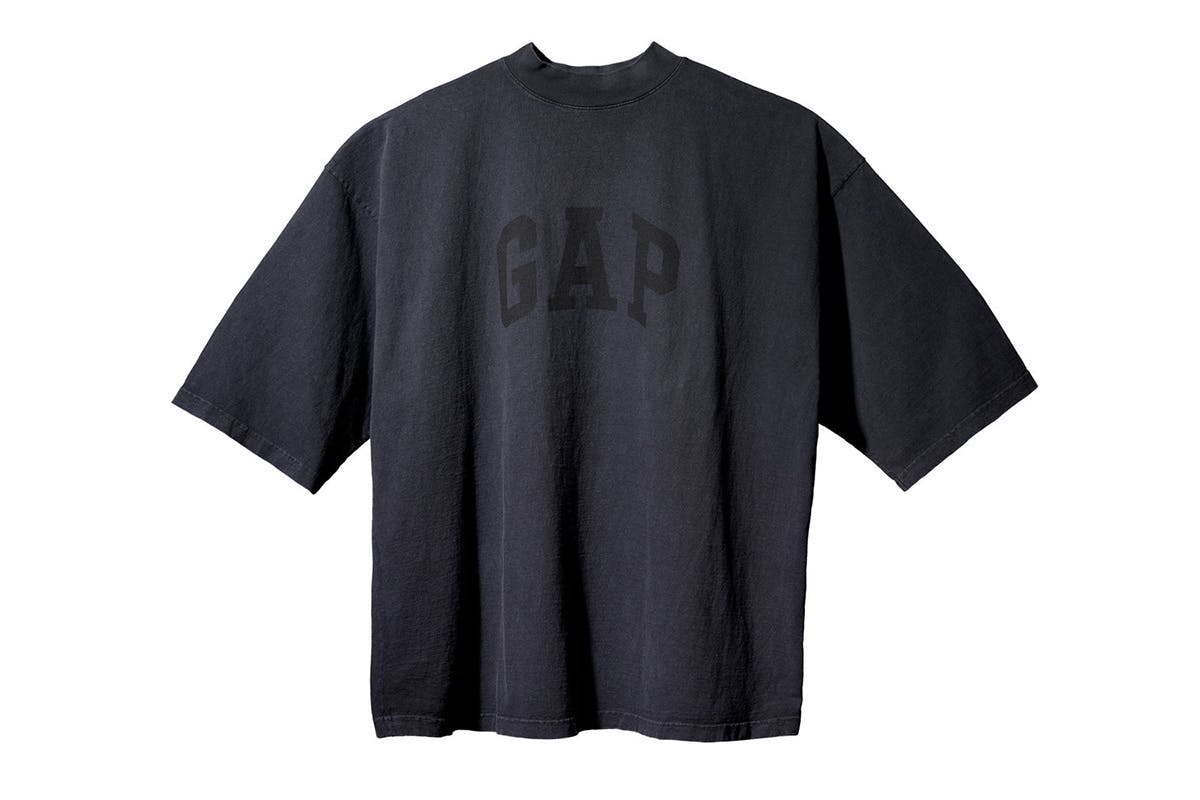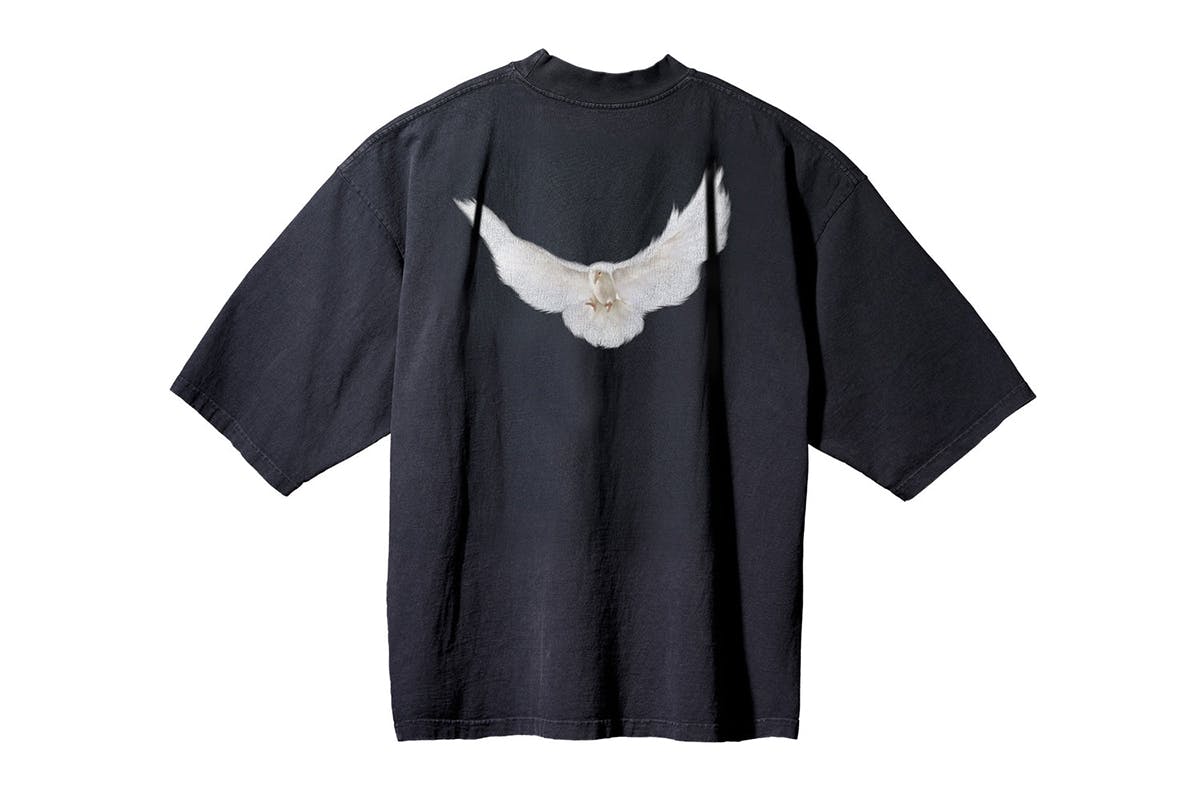 The washed-out layering pieces, meanwhile, are just classic Kanye. YEEZY SEASON collections had plenty of faded hoodies and sweaters — Demna's Balenciaga output follows a similar throughline.
Shortly after the lookbook was revealed, meanwhile, LVMH Prize-nominated fashion brand 3.Paradis claimed in a since-deleted Instagram post that the dove imagery on YEEZY GAP Engineered by Balenciaga's layering pieces was inspired by 3.Paradis designs.
3.Paradis' call-out included its own collegiate-style mock-ups that riffed on Ye and Demna's YEEZY GAP gear.
The dove design printed on the rear of the YEEZY GAP Engineered by Balenciaga items, though, is a different shape than the one utilized by 3.Paradis and not wholly unique (less savory brands, like Amiri and Vlone, have also used the motif).
Back to the lookbook, though.
The masked mannequins wear a lot of pullover garments, in particular. Shiny nylon coats, shapeless ponchos, puffy hooded jackets (a Round Jacket sibling?), and GAP-branded anoraks were all rendered in shades of faded black and free from closures, aside from a couple quarter-zips.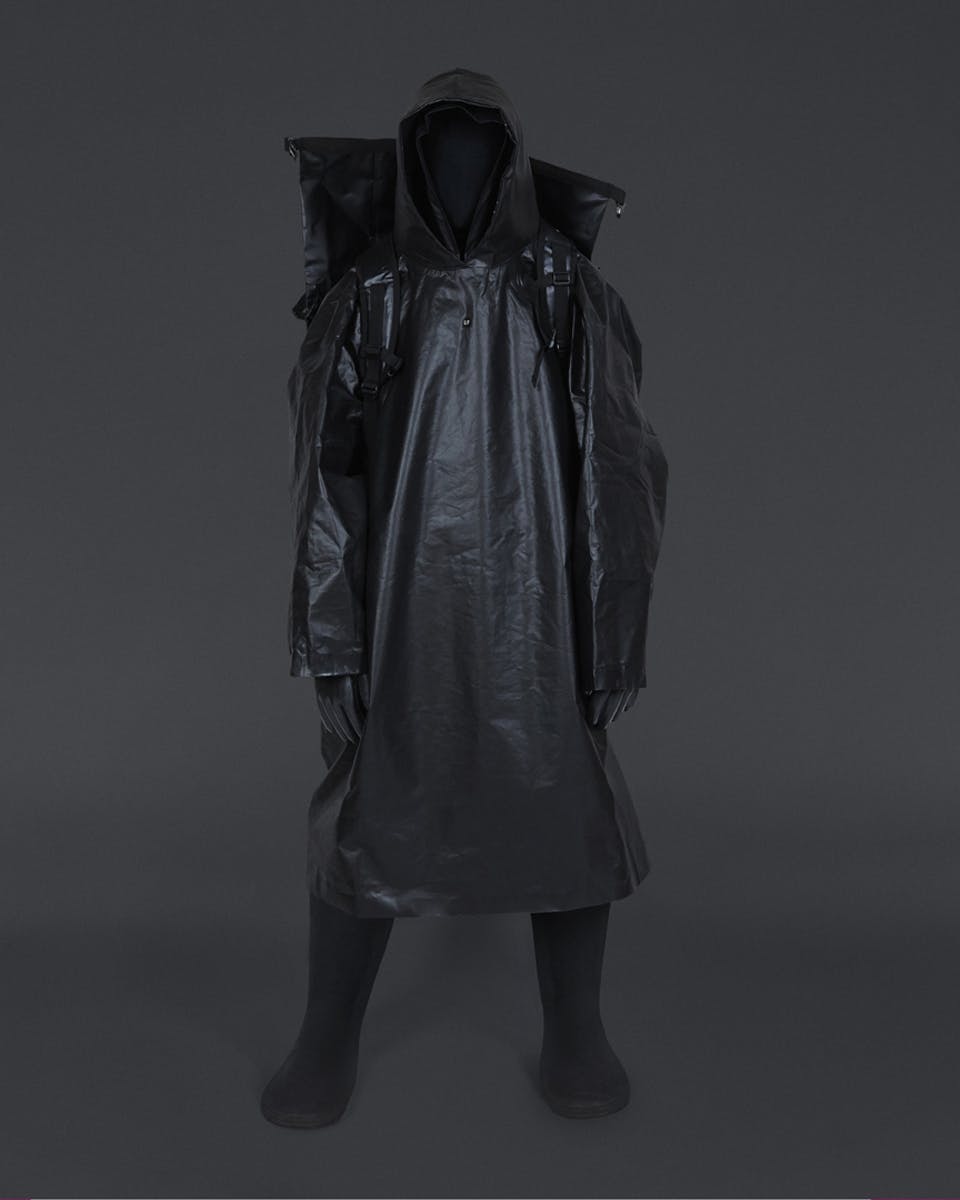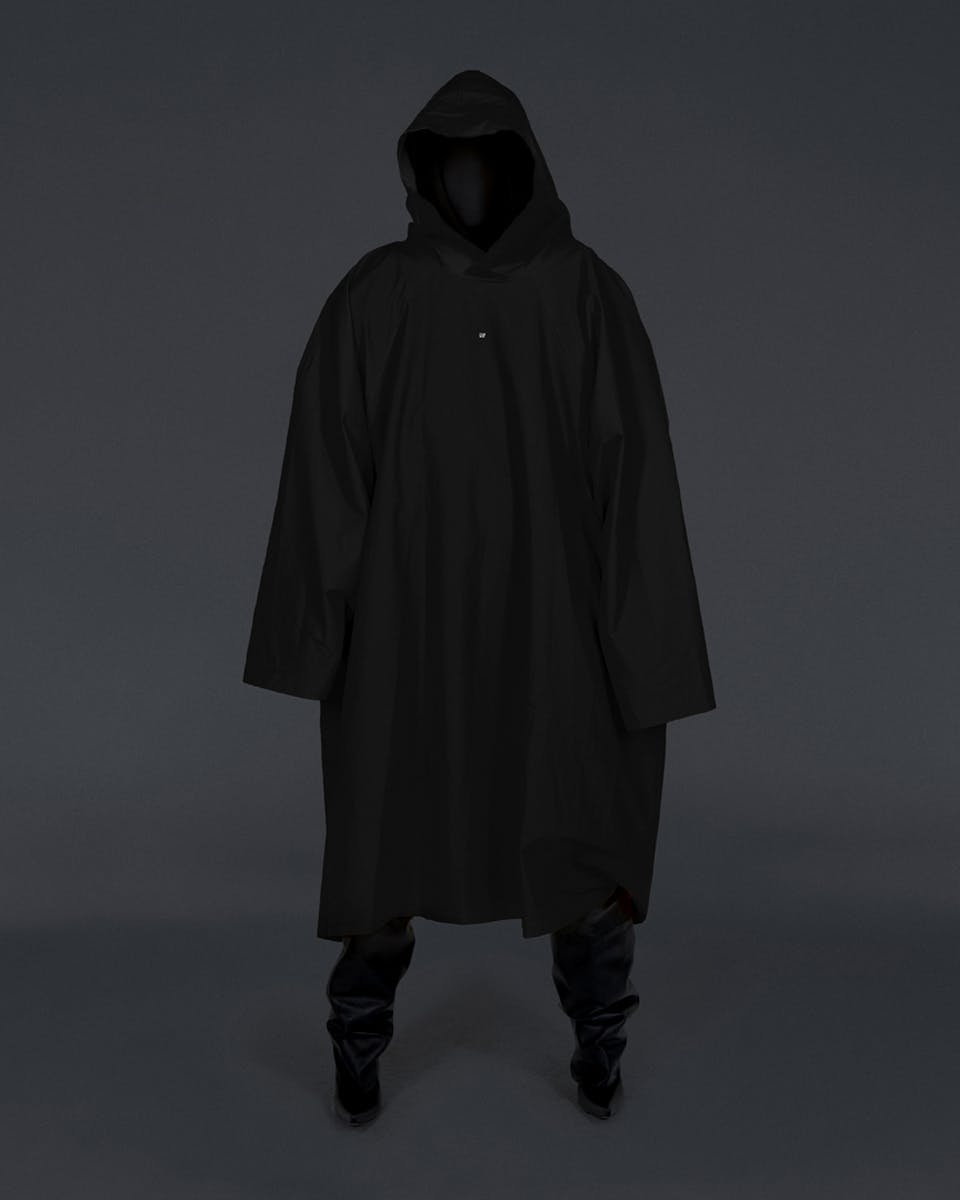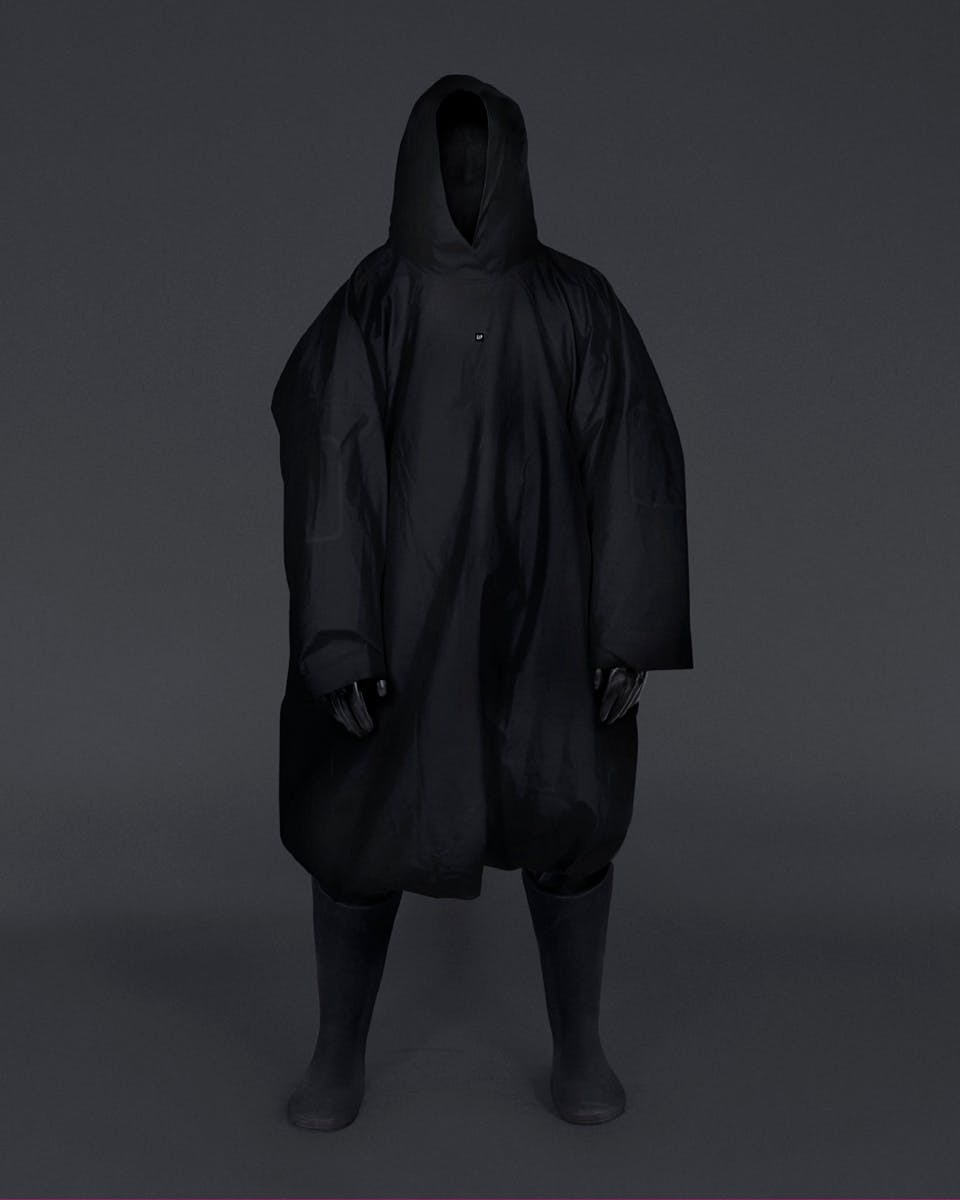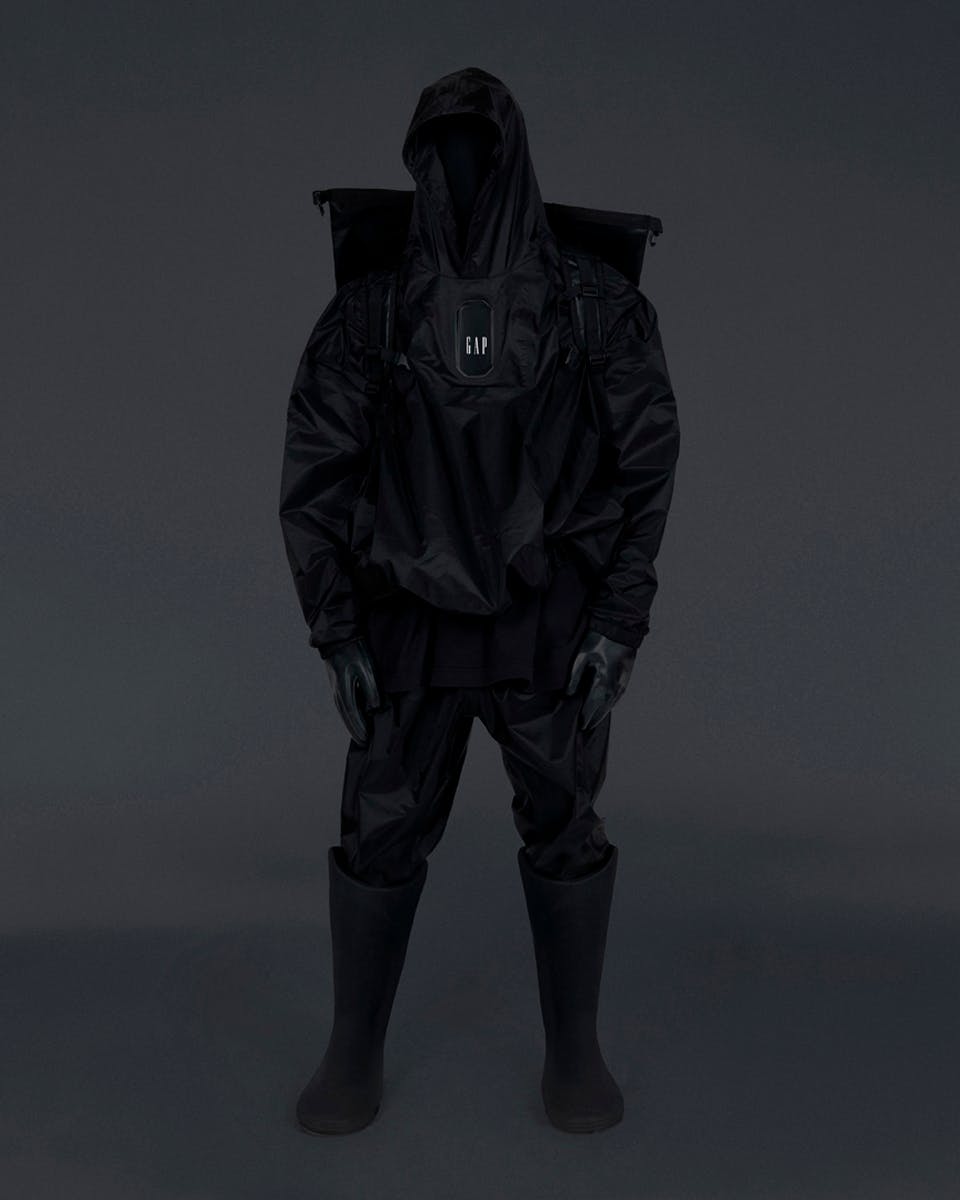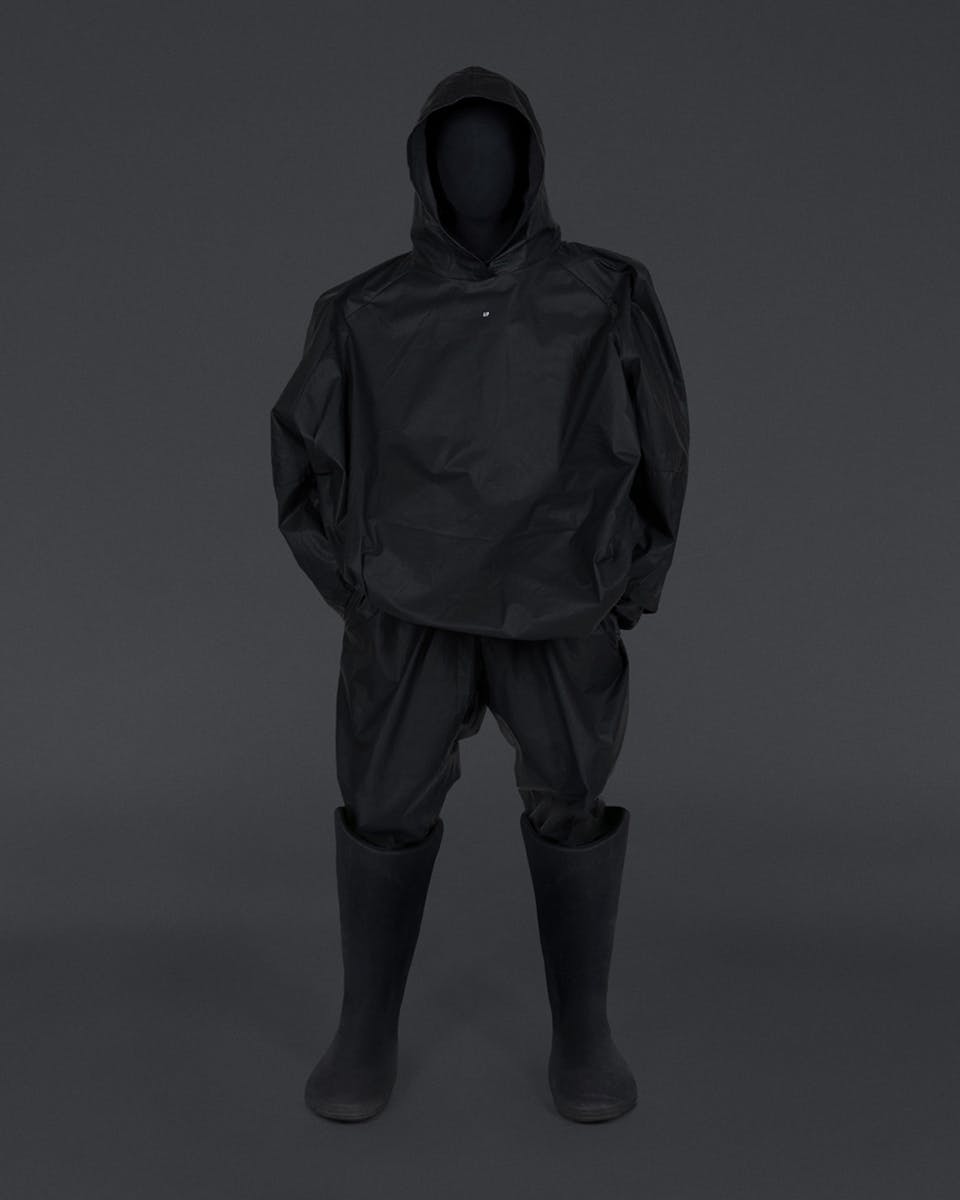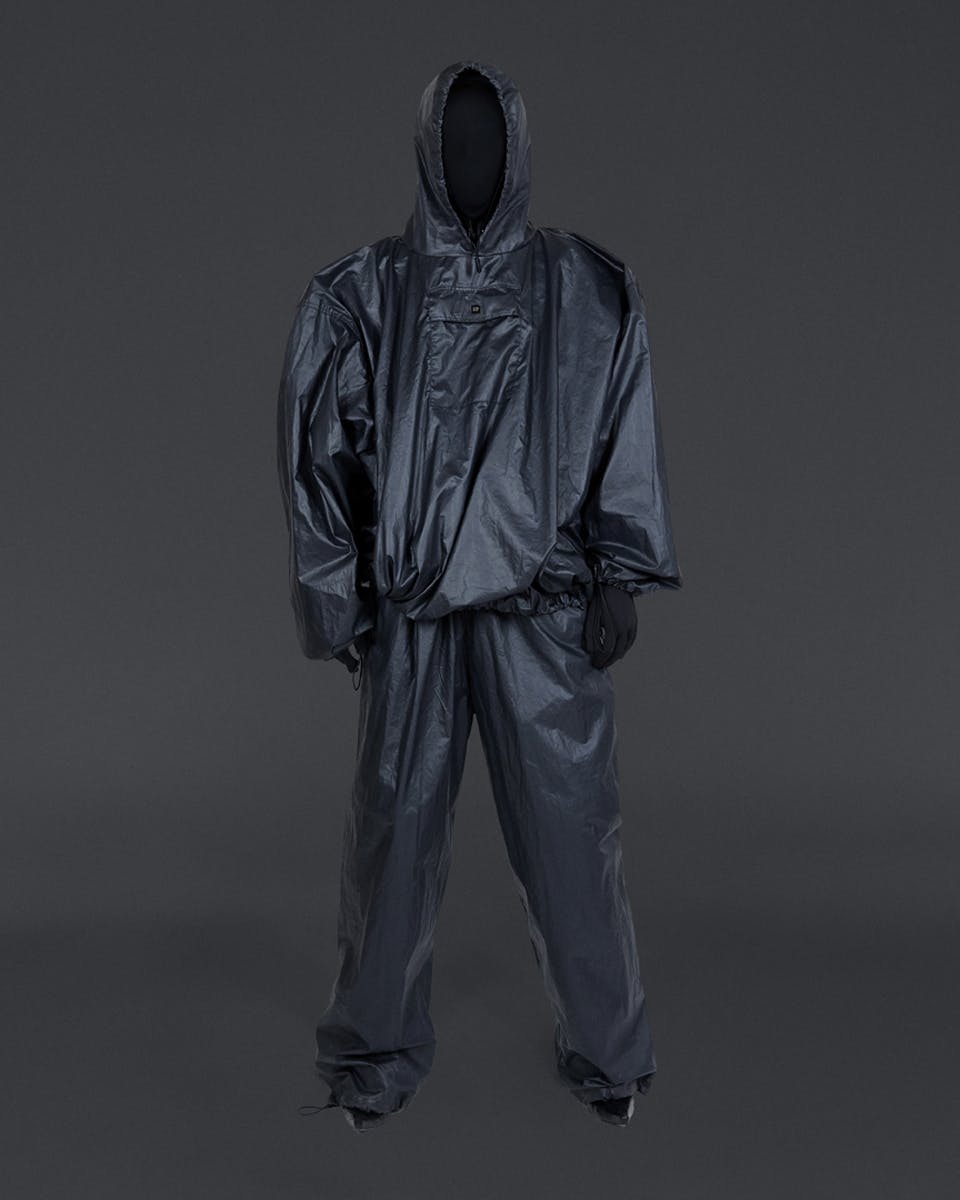 Of particular interest is a puffy jacket laden with a micro GAP logo and chest pocket, styled atop one of the new hoodies.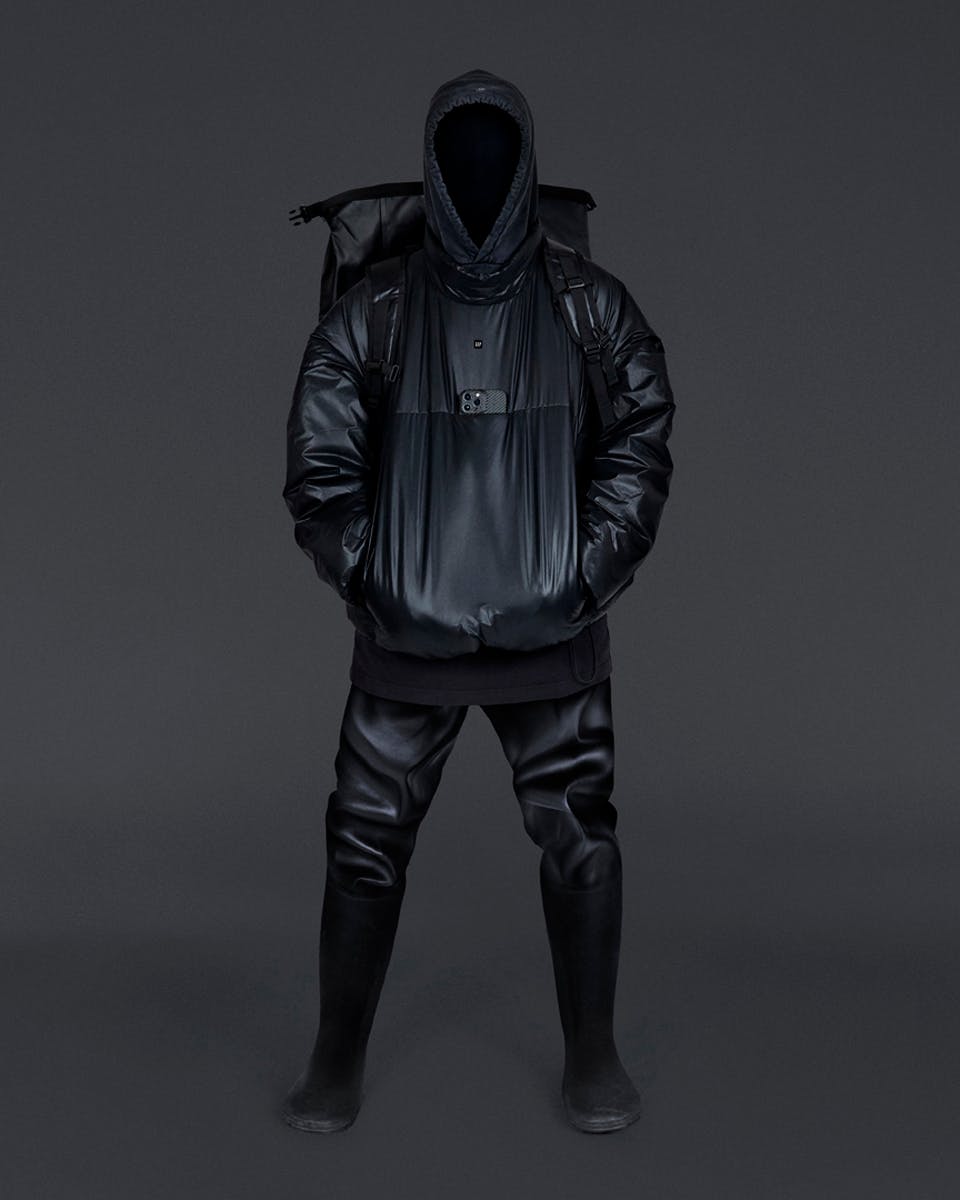 Ye's fixation on closure-free outerwear first manifested with that inimitable Round Jacket, which has no buttons, zippers, hooks, or ties to speak of.
Interestingly, rather than acquiesce to the pleas for, y'know, clothing that won't blow open in the slightest breeze, Kanye has opted eschew openings on most of the (deep breath) YEEZY GAP Engineered by Balenciaga line, save for a new field jacket and zippered style.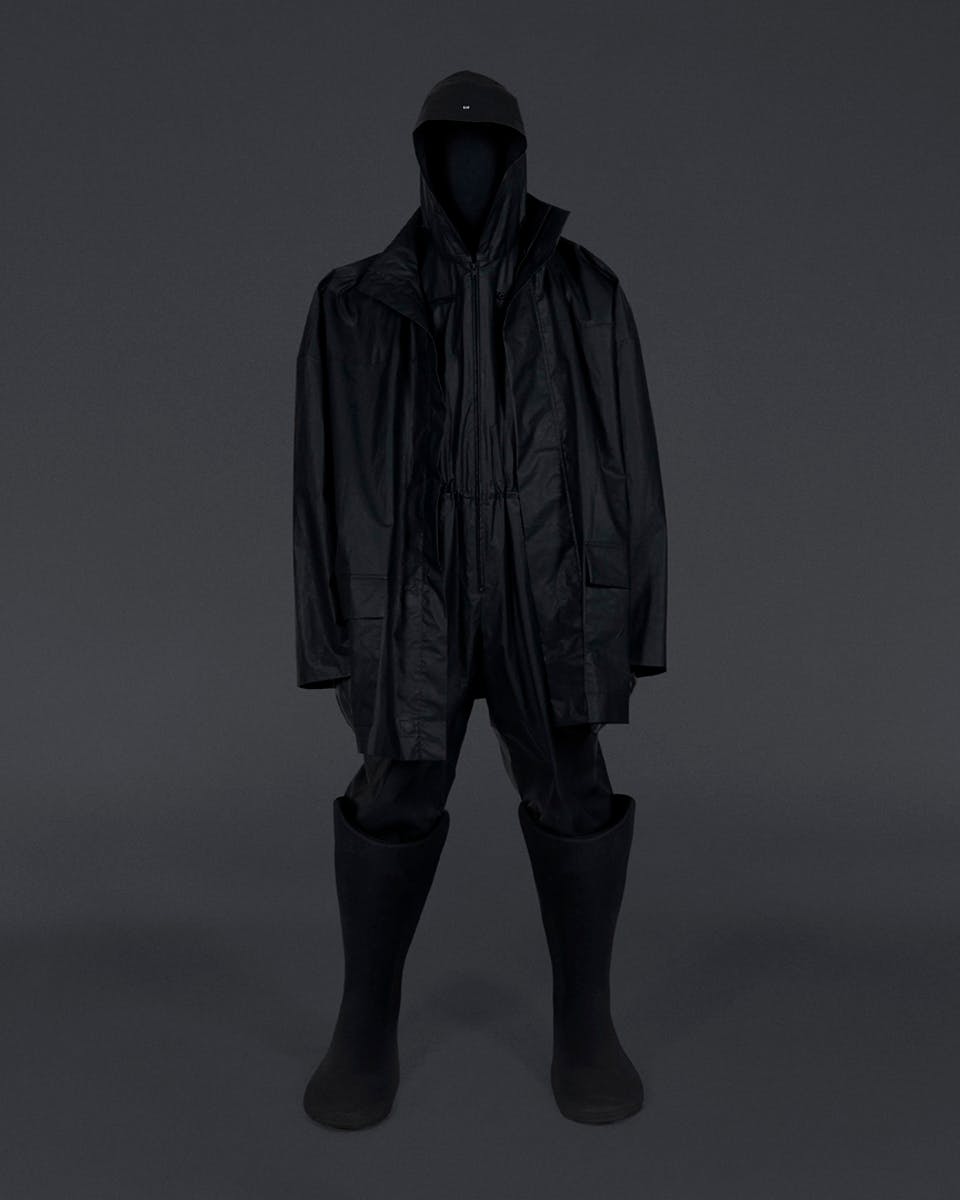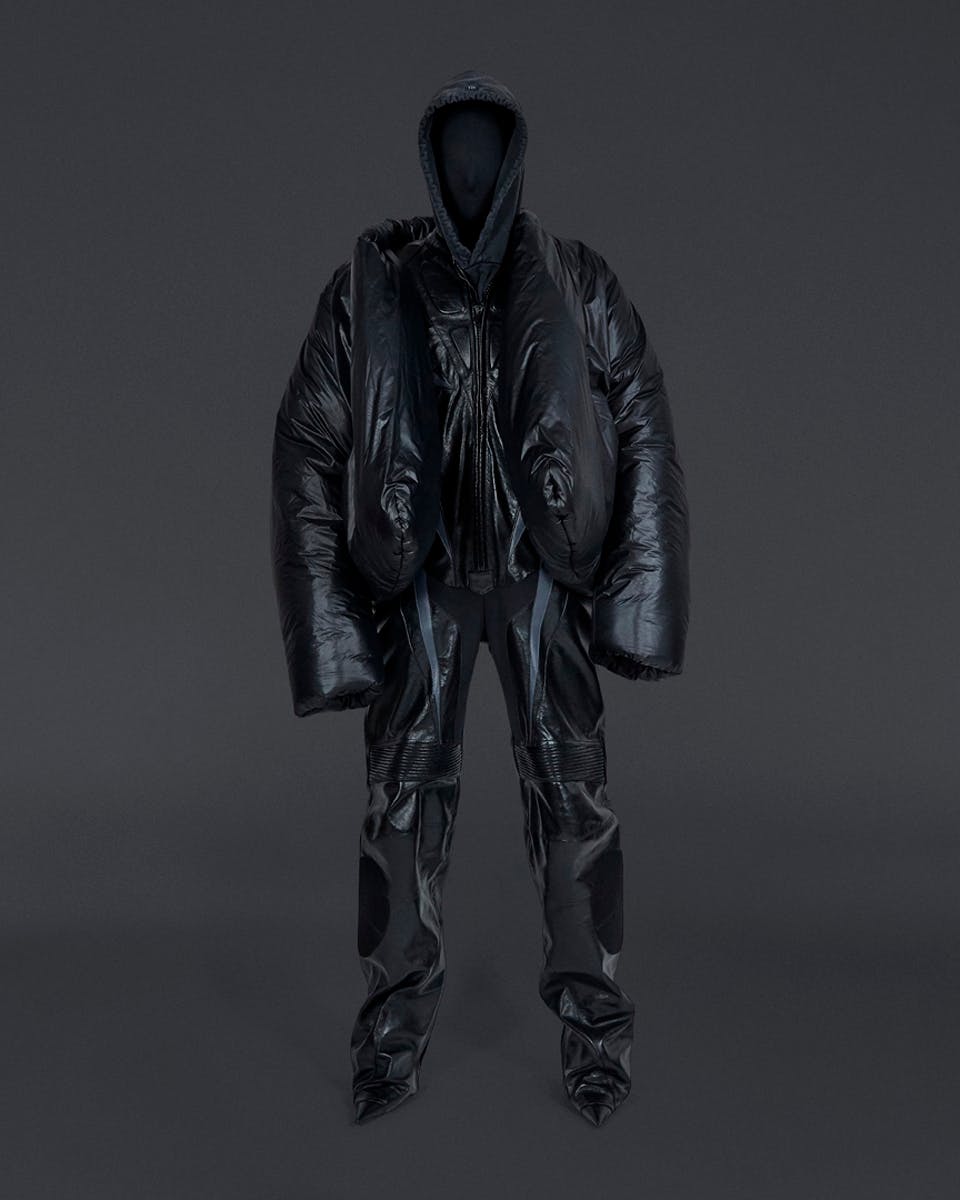 Don't forget the accessories, which encompass the most militaristic shapes in the entire collection, except for the jumpsuits, perhaps.
Roll-top backpacks, crossbodies, sleeping bags (?) and other puffy carryalls mirror the garments' inflated shapes pretty neatly, though they're all pretty hard to see in the actual imagery.
Not to mention — when are those giant galoshes dropping?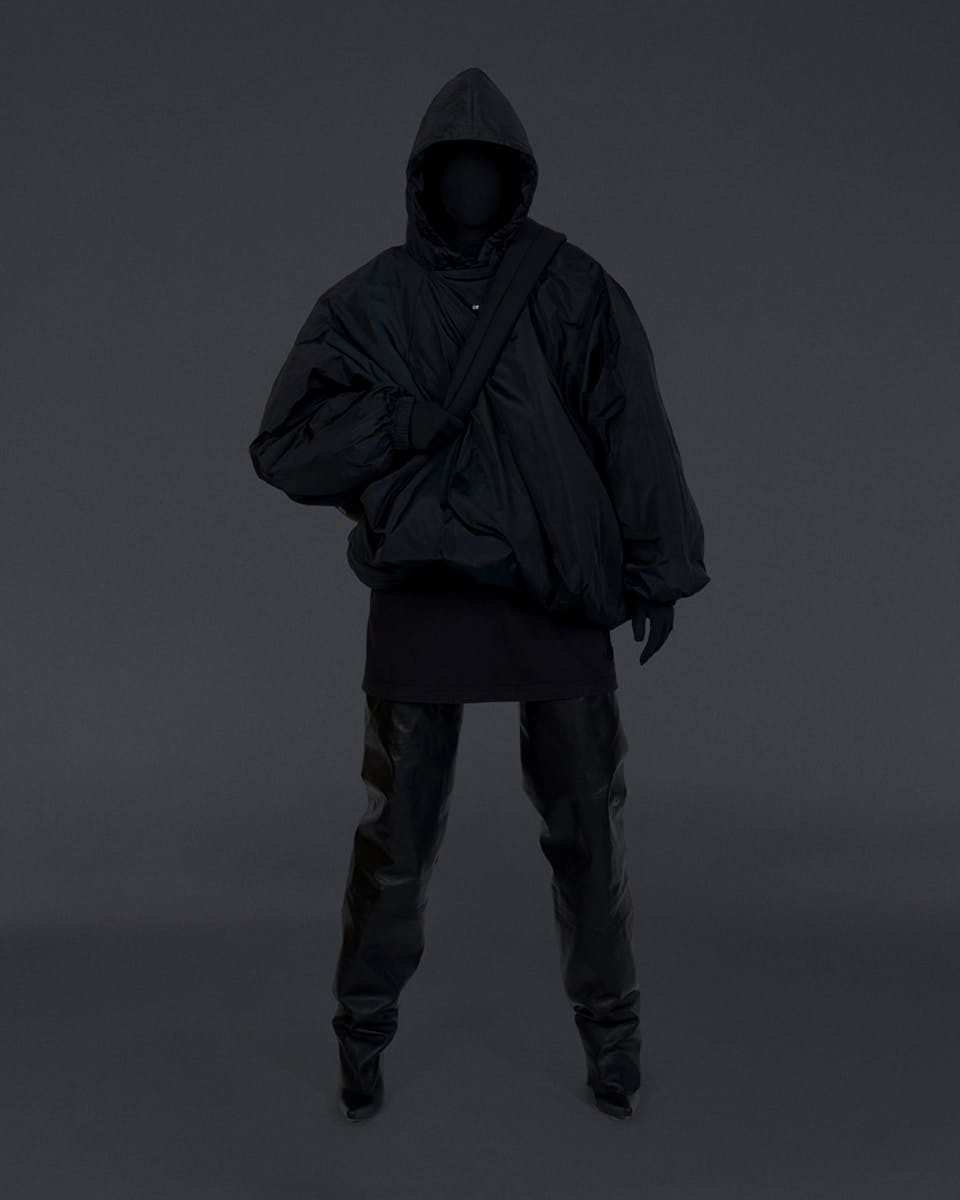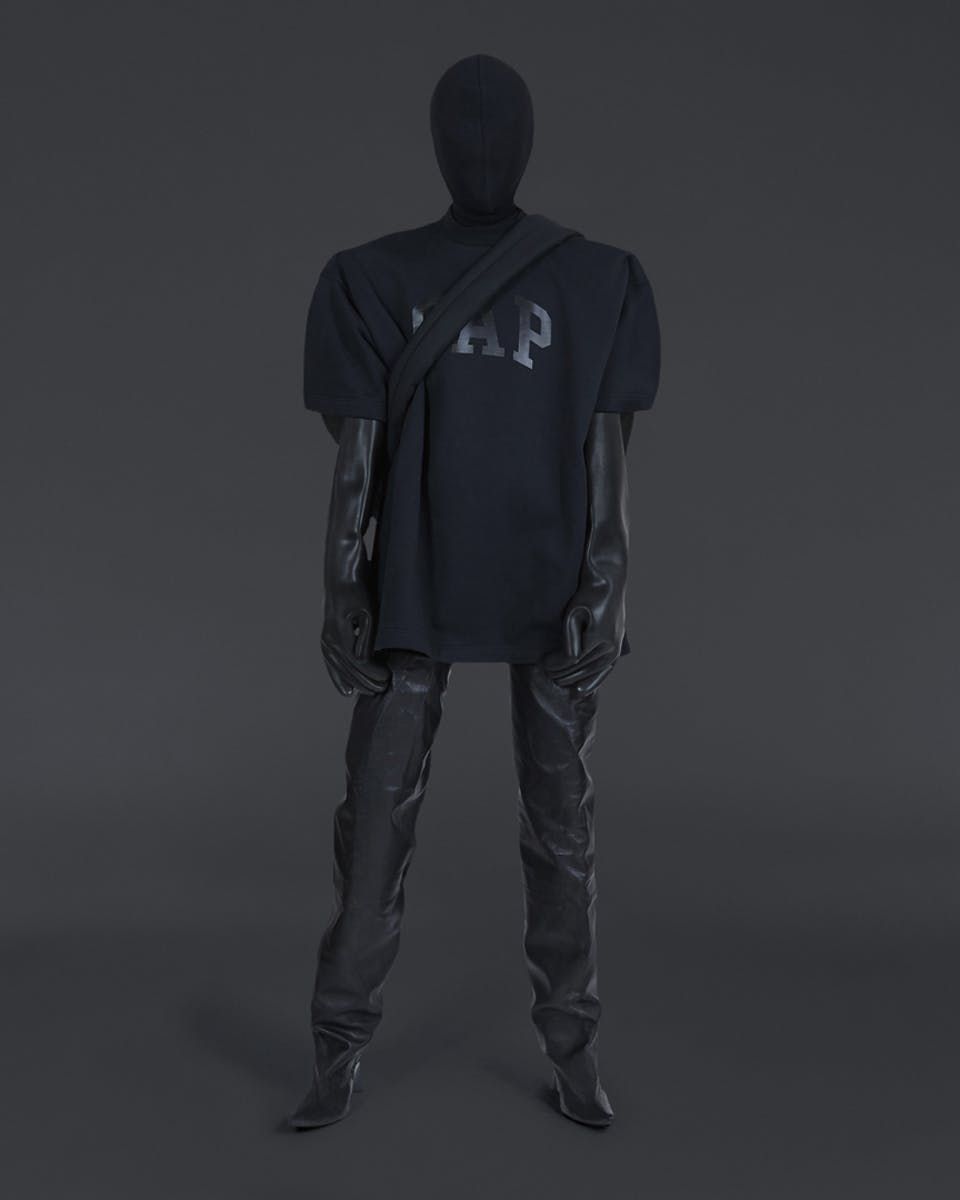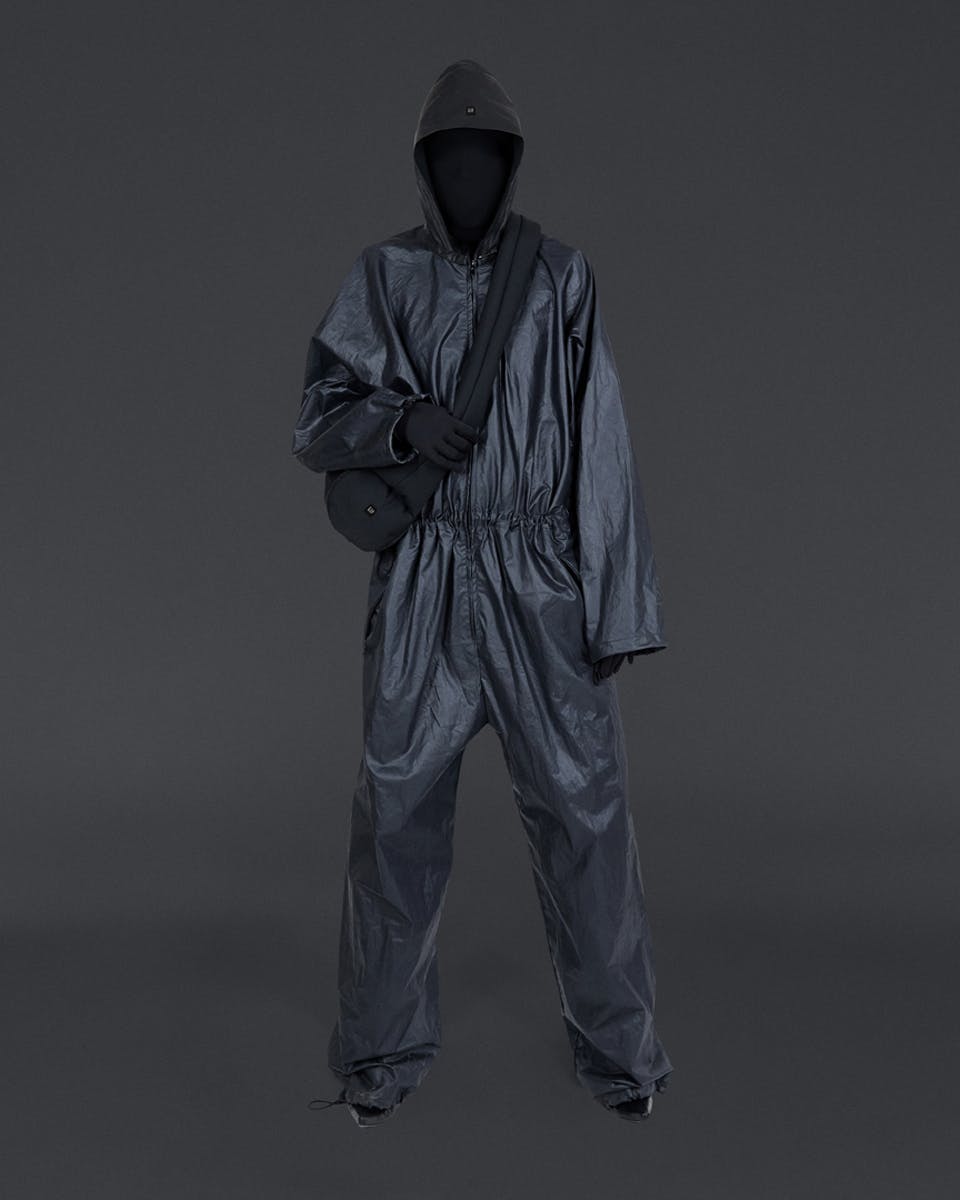 No idea when any of the new stuff is dropping — reps for Yeezy, Balenciaga, and GAP are keeping mum — but fans are eating it up: the first YEEZY GAP Engineered by Balenciaga drop sold out with the quickness, despite the three-figure price tags that accompanied even the basic T-shirts and hoodies.
Fans defend the products' price points, saying that the designs are directional enough and the made-in-USA production deserves higher retail costs. Plus, like I said, the $240 hoodies and $180 sweatpants are all gone.
Still, there's plenty of derision on social media, as you'd expect.
"Looks ready to clean the barn," one commenter said on a GAP Instagram post, while others demanded that Ye and Demna "Stop trying to dress us like grim reapers!"
"We wearing this to go camping on mars? Or to flex after we survive the apocalypse," said one fan on Kanye's IG page. "The futuristic idea is interesting. Just don't see the practical utility in the style."
Here, let me say that this isn't a particularly inspired complaint: seeking "practical utility" in fashion-forward clothing, especially this kind of hyped stuff, is dumb. And there are hoodies, jeans, T-shirts, and waterproof boots throughout — you can wear that stuff anywhere, even if a giant poncho isn't your speed.
Another unoriginal complaint: "This looks like a glad lawn bag," folks said of the shiny nylon outerwear.
We've all heard it before. Even as someone who ain't gonna be pulling out the wallet for the new gear, let's get some more original complaints.
Even as a mere observer, I'll admit that I enjoyed the frenzied rollout. The imagery is admirably adventurous, the clothing is advanced without being inaccessible, and the prices really aren't that extreme.
Though, I will admit that I at least partially agree with a commenter on Highsnobiety's Instagram post: "$140 for a shirt that says GAP on it is wild."
Shop our favorite products