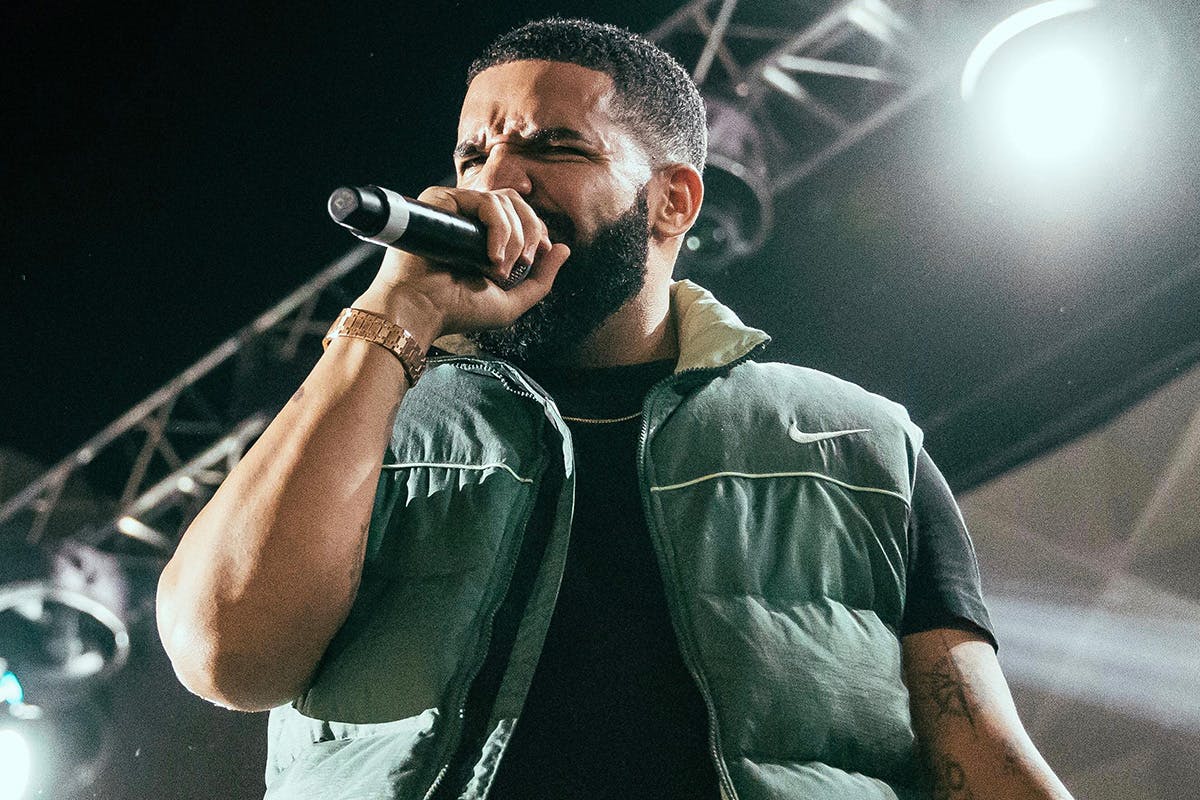 Drake has had a special relationship with Nike for a while now. With the rap star relentlessly endorsing the brand from Swoosh-heavy music videos to original sneaker collaborations, and his own Nike sublabel. so it might come as a surprise that once upon a time the Certified Lover Boy was very close to signing with adidas.
Back in 2018, Drake was signed to Jordan Brand, but was reportedly "looking for an exit and a new deal that would afford him more creative control." And three years later, we've finally got confirmation that one of the brands courting Drizzy was none other than the Three Stripes.
According to former VP GM of Adidas Yeezy Jon Wexler, who is now serving as the VP of Shopify's creator and influencer program, the rumors of adidas' efforts to sign Drake back in 2018 are very true.
Speaking to Complex, Wexler revealed, "There was some flirtation back and forth and some meetings, but it was just a really interesting situation because adidas set up the playbook for the entertainment marketing piece and other people started to do it in their own way."
Looking for more creative control it would have make sense for Drake to be wooed by an adidas offer, especially considering he would join the likes of Kanye West and Pharrell Williams – both of whom have been able to produce and design far greater, and enjoy more success since signing with adidas.
Interestingly it was none other than Kanye that made the connection between adidas and Drake. "Kanye was at the front-end of all of that. I think they were recording and some stuff together. They [Kanye West and Drake] were exploring stuff with adidas but I don't think things were as far along as the blogs were presenting it. There were a lot of rumors flying around but it just didn't come together."
However, it was another adidas-signee that potentially played a little role in disrupting the deal. We're talking about none other than Pusha T, who at the time became embroiled in a notorious rap beef with Drake. Speaking on Pusha's "The Story of Adidon" diss track, Wexler said, "By the time that song came out, it was pretty clear that that was already not gonna happen."
The next time he saw Pusha, Wexler joked: "Pusha was like … 'Yo, what's up?' And I was like, 'My week's been kinda crazy, this one rapper did this diss track on somebody that I was thinking about signing a deal with, and it turned my whole week upside-down.' And he just started cracking up."
That same year Drizzy hopped on Travis Scott's "SICKO MODE" and finally put the adidas rumors to bed with one of the slyest disses: "Checks over stripes, that's what I like." And the rest is history.