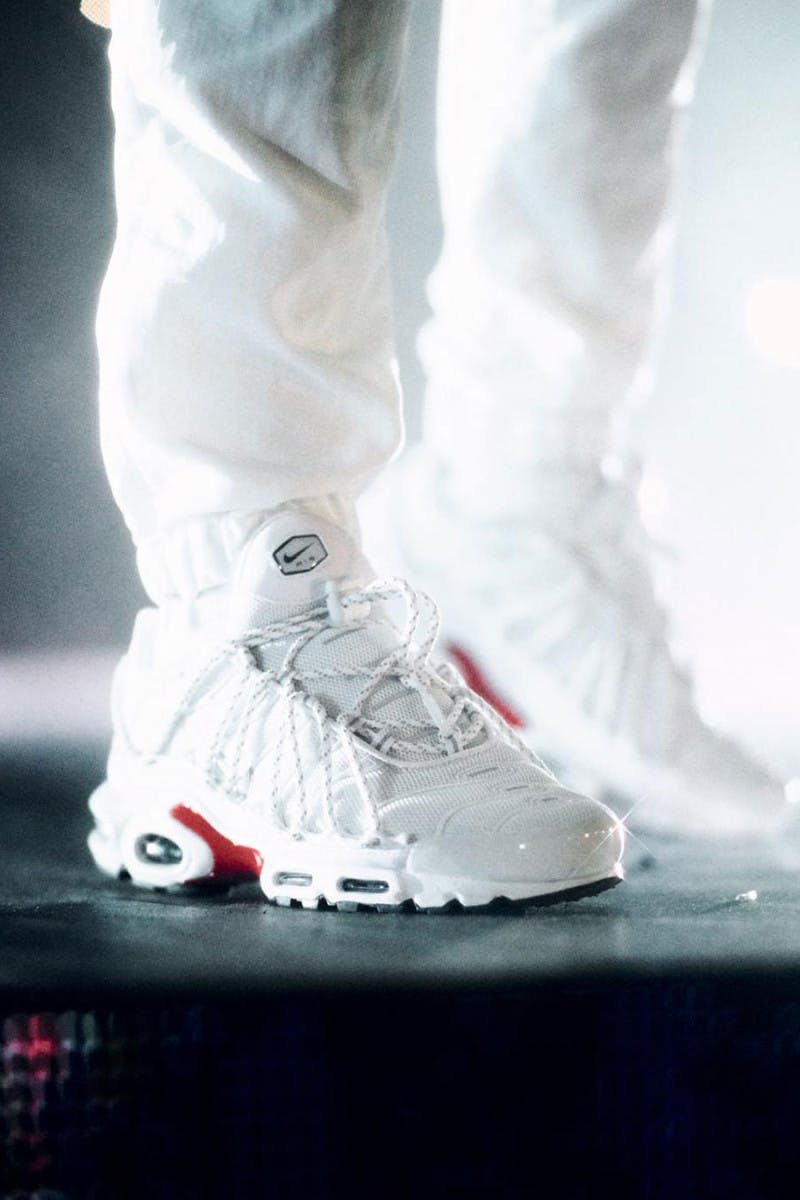 Cast your mind to 2018. Pre-pandemic, on the cusp of a new decade. Drake's Scorpion is hot off the press, and the Aubrey & the Three Migos Tour is underway.
Spectacle aside, the tour served as a staging ground for several pairs of exclusive Nike sneakers, including customs pairs of the famed Air Max Plus – now, they're back. Kind of.
Now, I'm sure, being Drake, an international superstar certainly has its perks. You know, an endless pit of money to splurge on Homer or garish custom pieces, an extensive wardrobe of looks, a discography boasting hit after hit.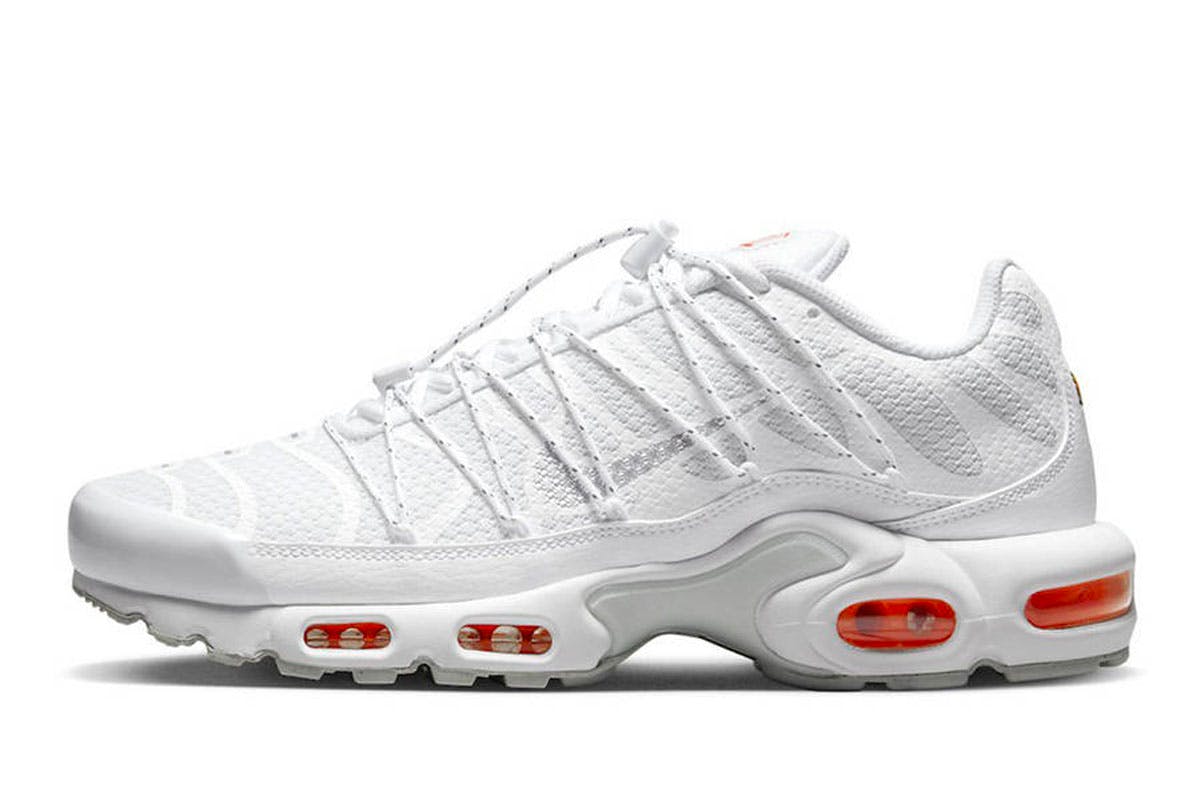 While all of that is great, I'll take my pick of exclusive Nikes, please.
Thanks to his intimate relationship with the Swoosh, which reared its head during the "Love Now Cry Later" music video, Drizzy owns more than a few pairs of Nikes that may never see the light of day.
NOCTA and its sneakers are one thing, but the Aubrey & the Three Migos Tour had so much more to offer.
This tour, in particular, put the Air Max Plus, or TNs as we call them in the UK, on the global stage. A famed silhouette in many parts of continental Europe, the UK, and Australia, the shoe has often been regarded as a "sleeper" in the US, not quite making the same cultural impact as across the pond.
Thanks to Drake, it enjoyed some much-deserved time in the spotlight in the form of a "Stage Use" Air Max Plus two-piece.
A unique take on the silhouette, each of the two featured a unique caged rope lacing system fastened by a central toggle that sat central to the tongue.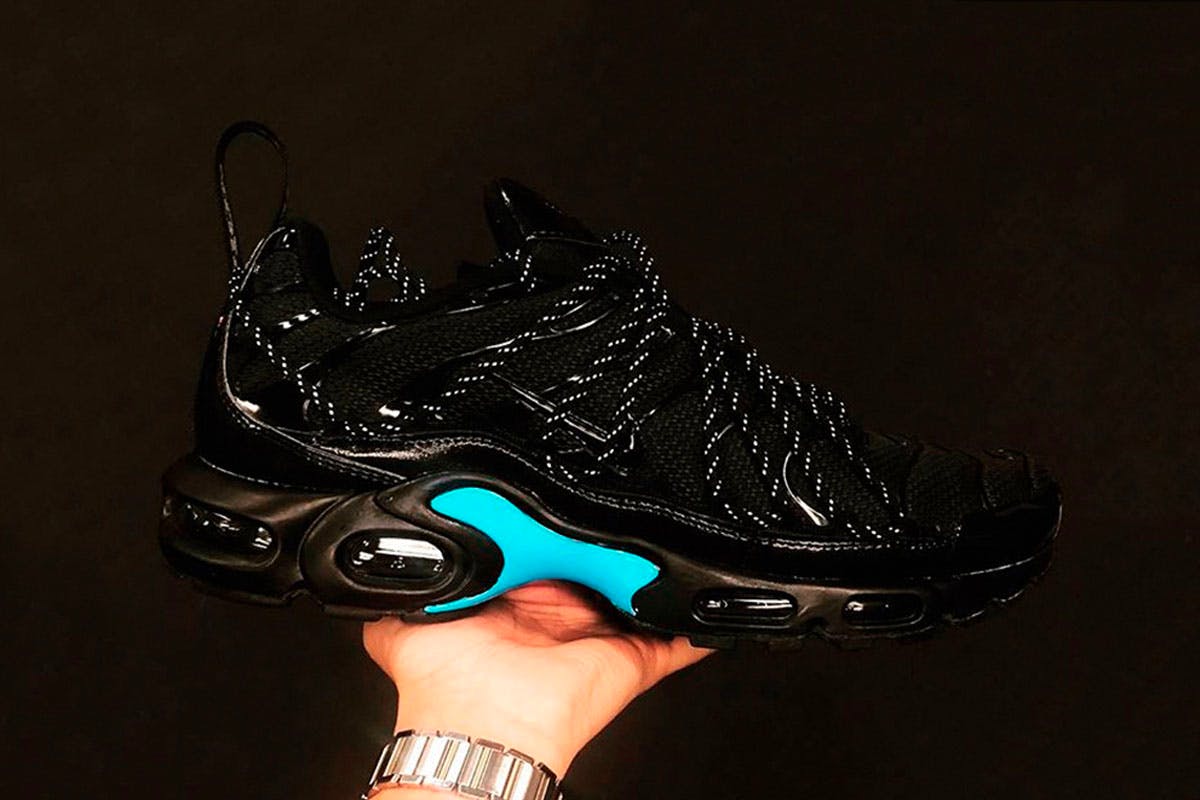 The first pair spotted on stage featured a stark white palette, accented by a sharp pop of red, while the second, of which Drake shared a closer look at the time, opted for blue-on-black.
Rumors that we'd be seeing a Certfied Lover Boy-designed Air Max Plus released never came to fruition; instead, these remained for "Stage Use." We did, however, get an Air Force 1.
Five years later, it looks like the silhouette is releasing, after all. Well, kind of. Dubbed the Air Max Plus Toggle, this remixed take on the TN has been cropping online for the last few years but doesn't seem to have made any real headway.
As the TN celebrates its 25th anniversary, it seems that Nike is putting a considered effort into offering alternatives to its classic styling, as well as delivering a string of heavy-hitting colorways for its die-hard fans across the globe.
While there are certainly several differences between the "Stage Use" and "Toggle" Air Max Plus, it seems reasonable to assume that Drake's pairs were the precursor for what we're seeing today.
Perhaps we can see his Assassination Vacation tour custom Zoom Vomero hit the market next. I can dream, at least.