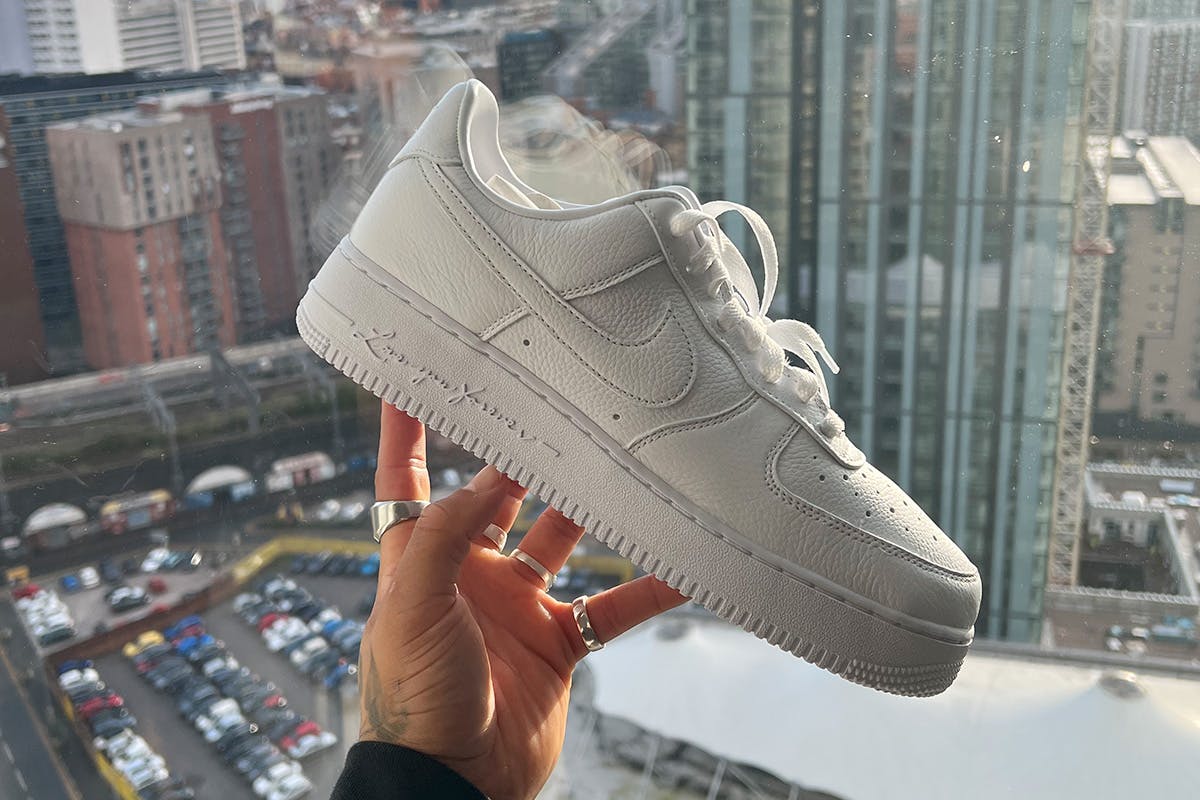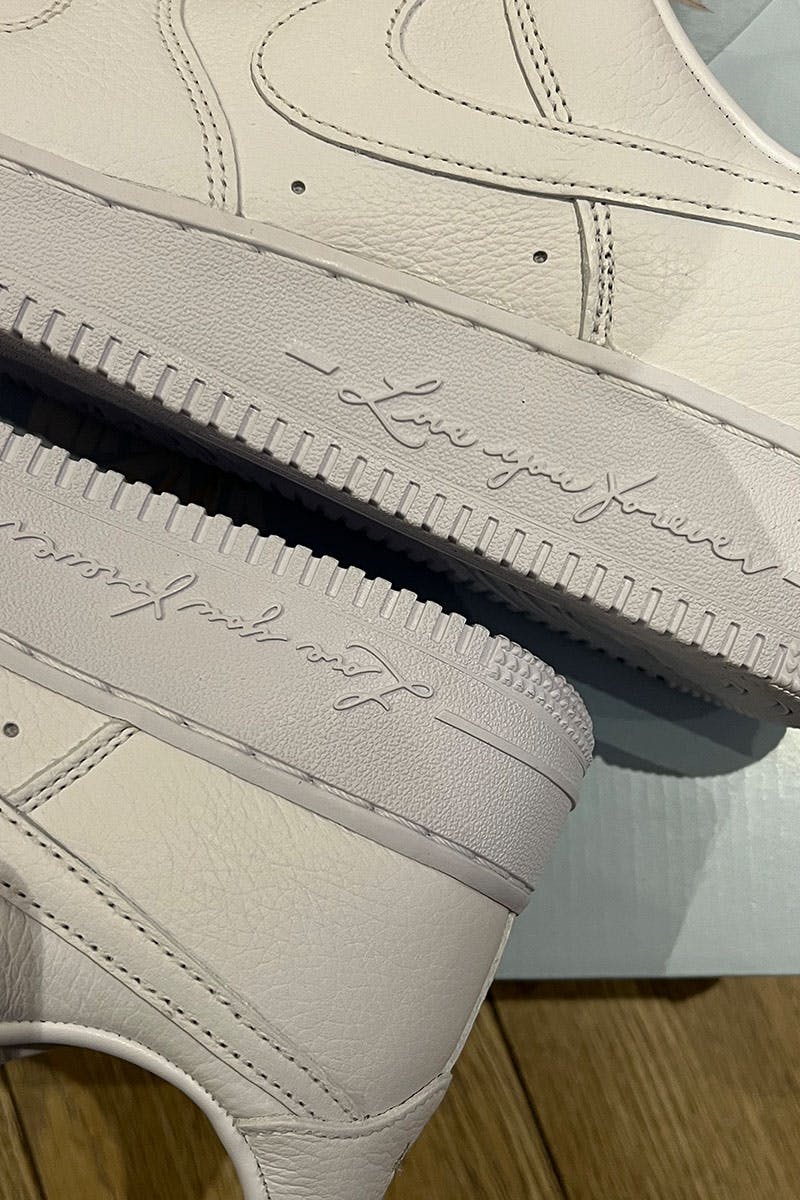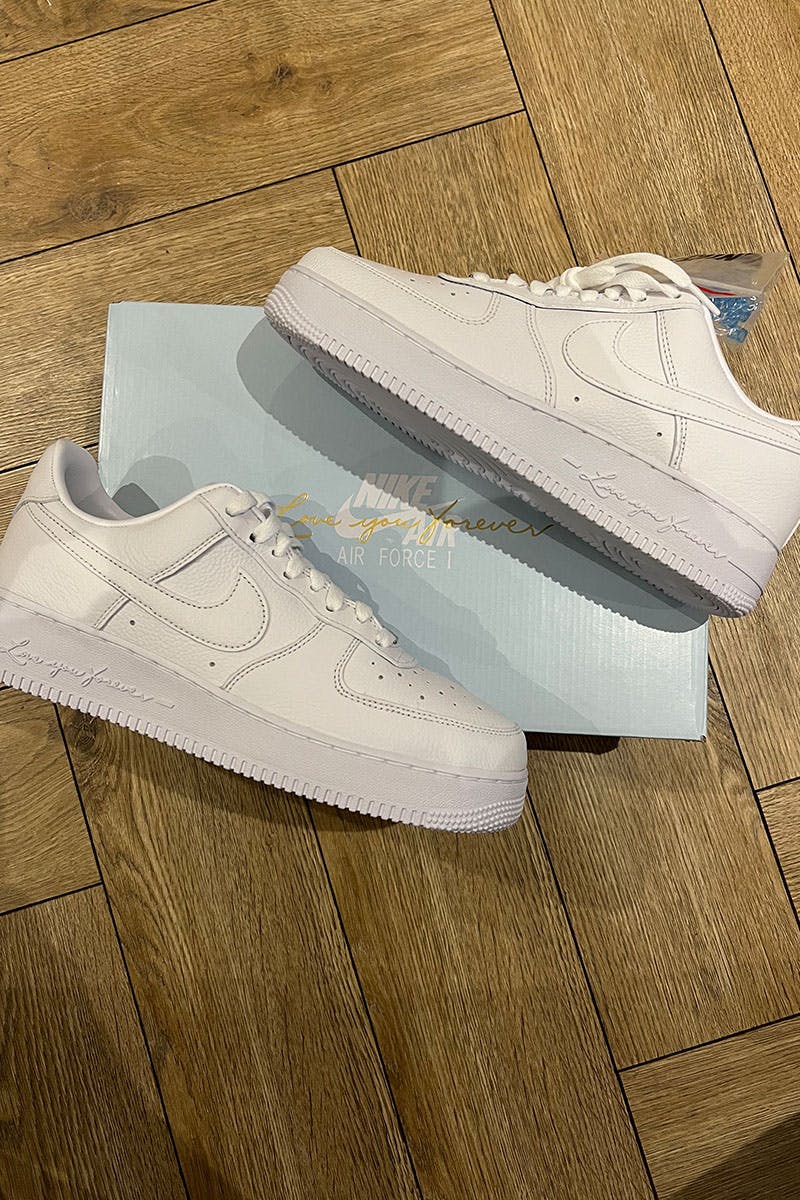 If you're still on the hunt for a box fresh pair of crisp white Nike Air Force 1s, look no further; the Certified Lover Boy himself, Drake, is gearing up for the launch of the highly anticipated NOCTA "Love You Forever" Air Force 1 — formerly known as the "Certified Lover Boy" AF1s.
In preparation for the upcoming launch, we got hands-on with a pair to see why so much hype has surrounded this shoe since its initial tease.
Much like Certified Lover Boy's rollout, which faced several delays, altered dates, and frequent teases from Drake, this sneaker has been the ball in a rally of releases dates and rumors.
Honestly, it feels like these were meant to have been out forever by now, but alas, the end of the year draws close, and so does the official release dates of December 6 through NOCTA's website, then Nike's SNKRS app on December 8.
At first glance, you'd be forgiven for thinking these are just your standard pair of Air Force 1s. Before getting them in hand to take a closer inspection, those were my thoughts. It's an all-white pair of Forces; how special could they really be?
Well, the first thing you'll notice upon pulling these out of the custom "Love You Forever" box, which sports a beautiful sky blue hue, is the leather quality. Unlike your standard pairs, these feature a far softer construction.
While this may not bode well for the infamous toebox creasing, the tumbled texture applied across the upper will likely do well to hide it.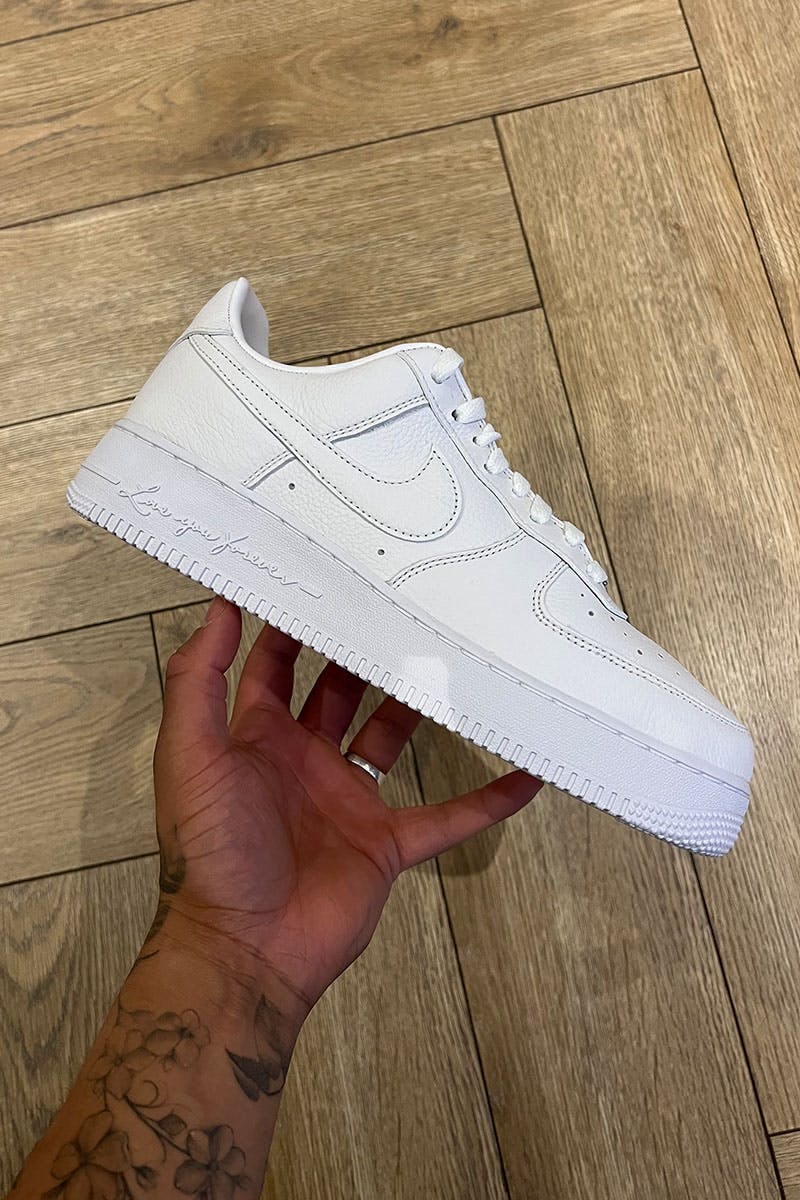 Fabrication aside, it's the small details that have made these such an attention grabber.
On the lateral side of both shoes, the traditional "AIR" stamp is switched out for "Love You Forever," written in a script font. A subtle detail not easily seen from afar, this plays into the themes of Certified Lover Boy and leaves a written statement for the City Boys and City Girls that'll no doubt be sporting a pair.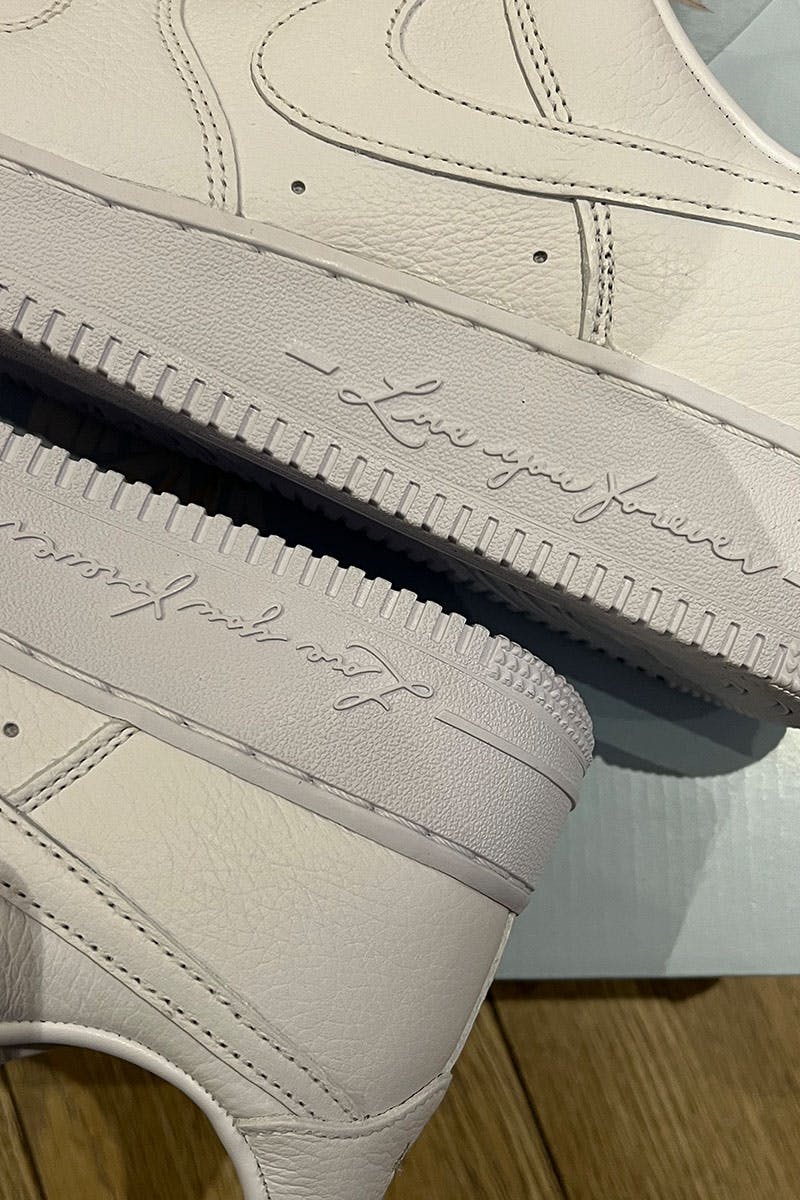 The grip pattern that's applied to the outsole now features subtle love hearts towards the toe, while the heel of the right shoe features an embroidered NOCTA logo, contrasting the left, which maintains the typical Nike branding.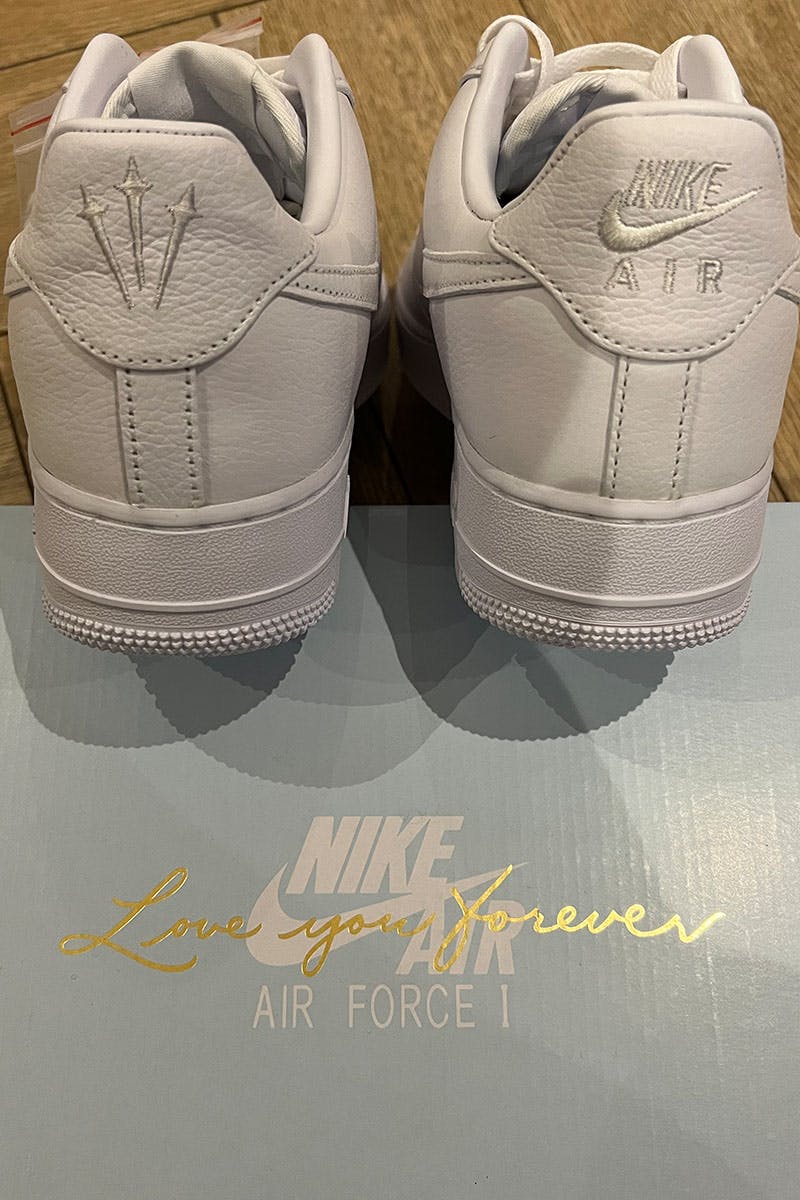 Finally, you'll find a set of blue beads that can be applied to the laces to leave an additional message on your shoe, matching the color applied to the box and insoles.
Overall, while these aren't going to spin heads as you traverse the streets due to the huge similarities they bare to a standard pair of Air Force 1s, those who know what they're looking for will certainly appreciate the finer details. For the diehard Drake fan, they're a no-brainer.
With AF1s remaining a top seller on StockX due to resellers buying out stock and the shoe's price jumping significantly in the past few years, you may find NOCTA's iteration just as difficult to purchase as a general release pair.
Shop our favorite products