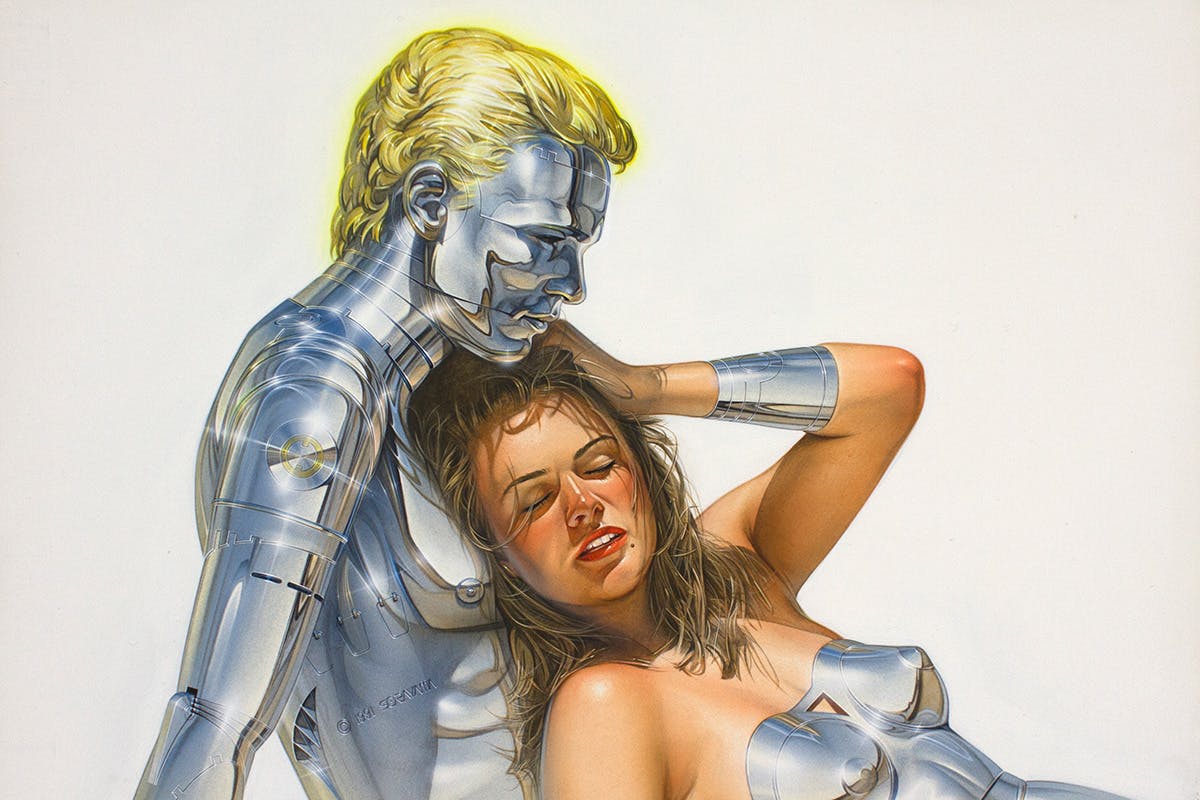 As Kanye West's revived hologram of Kim Kardashian's late father made apparent, society's relationship to technology is becoming weirdly and stressfully intimate. Holograms, along with VR, AR, and 3D printing were once bound to the realms of science-fiction, but are now a tangible part of modern life. In order to think more critically about technology and its intersection with art and society, it's useful to turn to the imaginations of those at the vanguard of the science fiction genre.
Two pioneering artists, Hajime Sorayama and H.R. Giger, began excavating mankind's relationship to machines in the '70s and '80s from different sides of the world. Starting this month, both artists will be exhibited together for the first time as a touring exhibition beginning in the PARCO Museum in Tokyo and ending in the PARCO Event Hall in Osaka in February. In addition to the exhibition, the event will be accompanied by a special book produced by KALEIDOSCOPE magazine.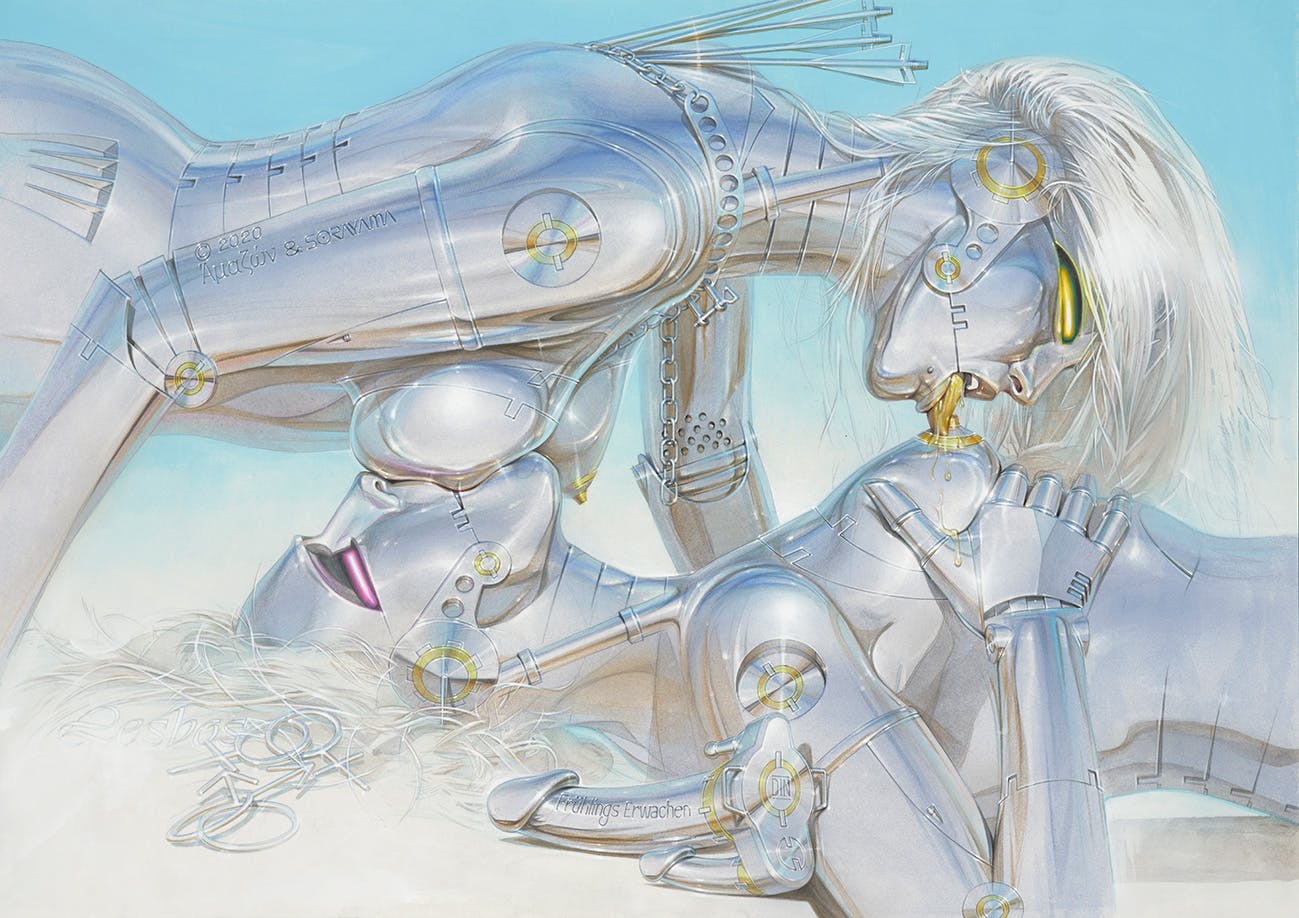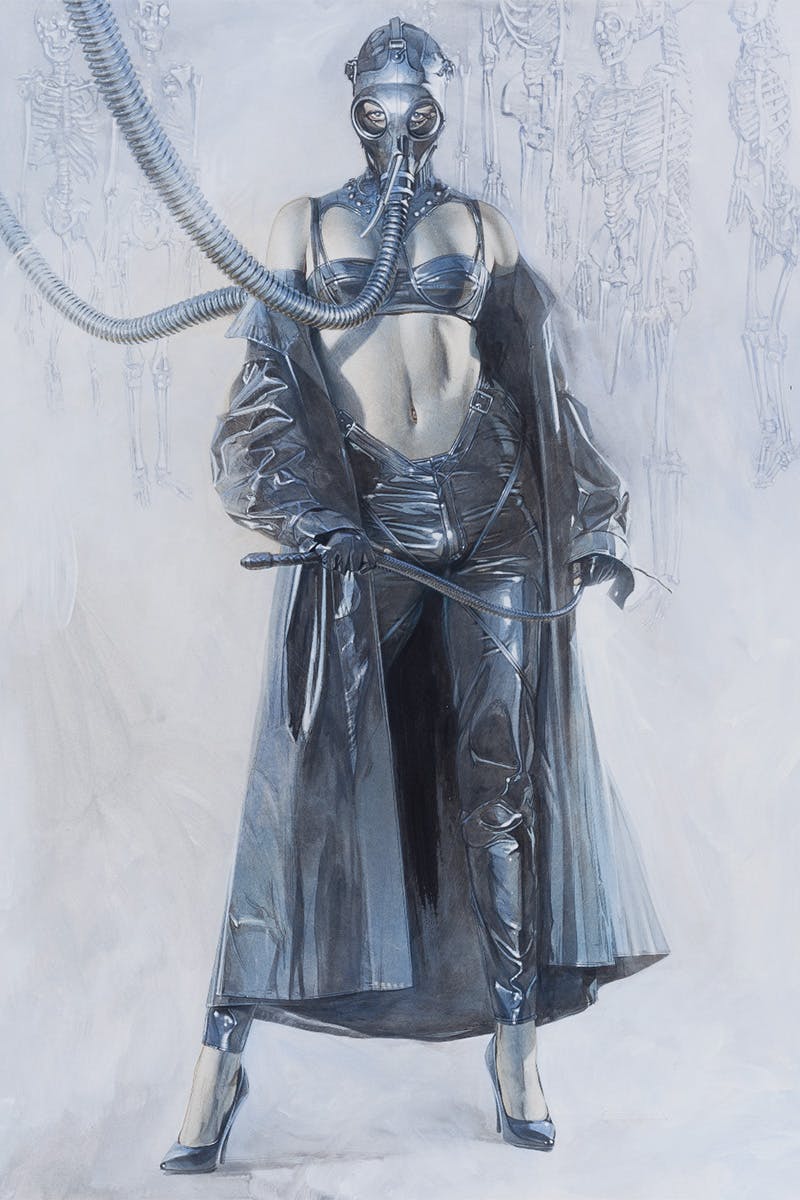 Sorayama explores the eroticism of machines in hyper-realistic detail with a utopian, dream-like backdrop for his sexy, bikini-clad robots. Sorayama's metallic figures appear charged with libido, but also tenderness, affection, and in some cases – like the metallic fetus – a touch of innocence. Not so long ago, we profiled Sorayama in his Tokyo studio, and before that, his work caught the eyes of Dior's artistic director Kim Jones who incorporated the futuristic color schemes into the men's Pre-fall 19 collection -presented around a towering 12 meter-high gynoid designed by Sorayama.
Swiss artist H.R. Giger was also working in the '70s and '80s, where he was known for the airbrushed depictions of humans and machines in biomechanical entanglements – often with a perversely sexual undercurrent. Giger's oeuvre spans numerous mediums, including a print called "Necronom IV" that led him to work on the design for Ridley Scott's seminal sci-fi film, Alien.  The movie's iconic character design won him an Oscar for best achievement in visual effects and spawned a whole franchise that still uses the same aesthetic.
Akin to Sorayama, Giger's work was also observed by the fashion industry, notably by Supreme who released a FW14 capsule of tees, hoodies, and skatedecks bearing the nightmarish illustrations after Giger's passing in 2014.
In spite of their shared interest in AI and robosexuality, and a mutual susceptibility to fashion collabs, Giger's output stands in sharp contrast to Sorayama, replacing the commercial, dreamy colors with a hellish chiaroscuro of otherwordly body horror.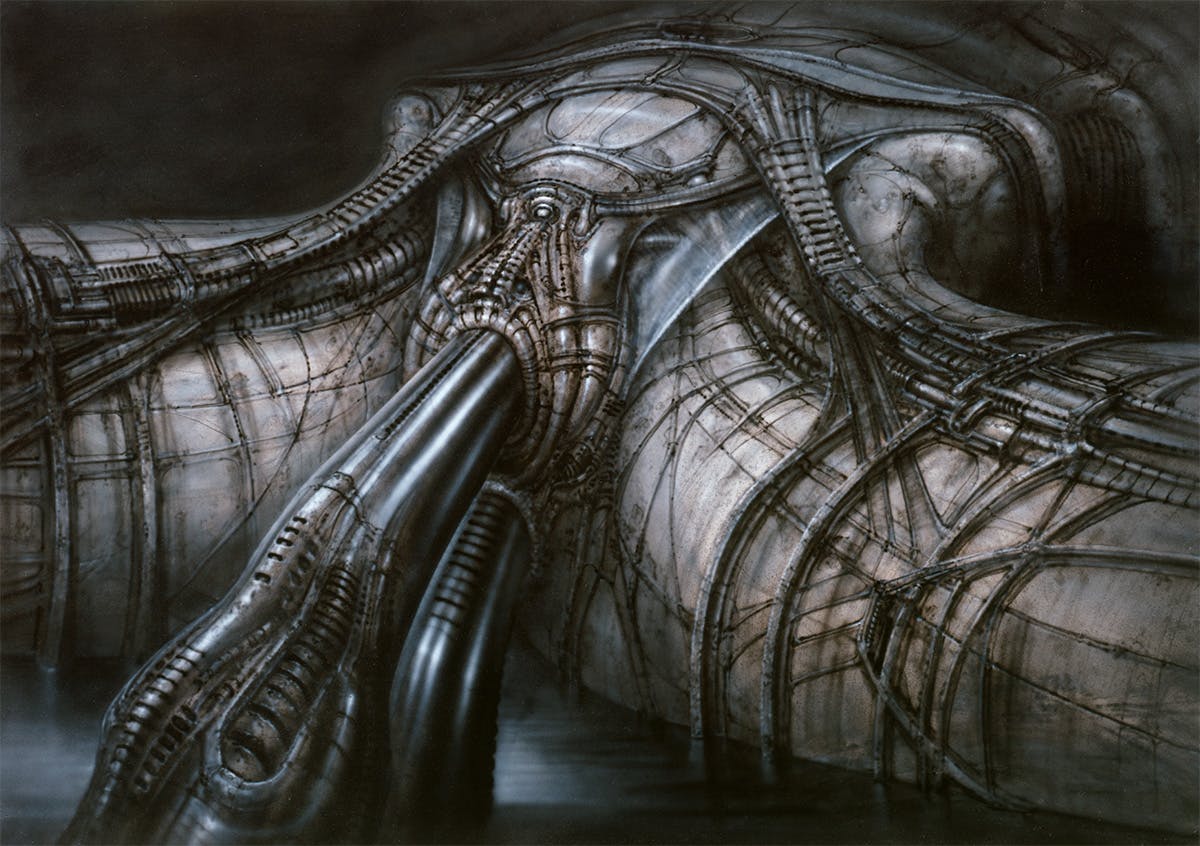 Now, on the 80th anniversary of Giger's birthday, both artists are being displayed in an exhibition co-curated by Alessio Ascari and Shinji Nanzuka. The exhibition features over 50 works dating from the '60s to the present day and is accompanied by the new , which features a foreword from co-curator Alessio Ascari, a critical essay by Venus Lau, an interview with the late H.R. Giger by Hans Ulrich Obrist, and Patrick Frey, and a recent interview with Sorayama by Ascari.
You can purchase the book here.