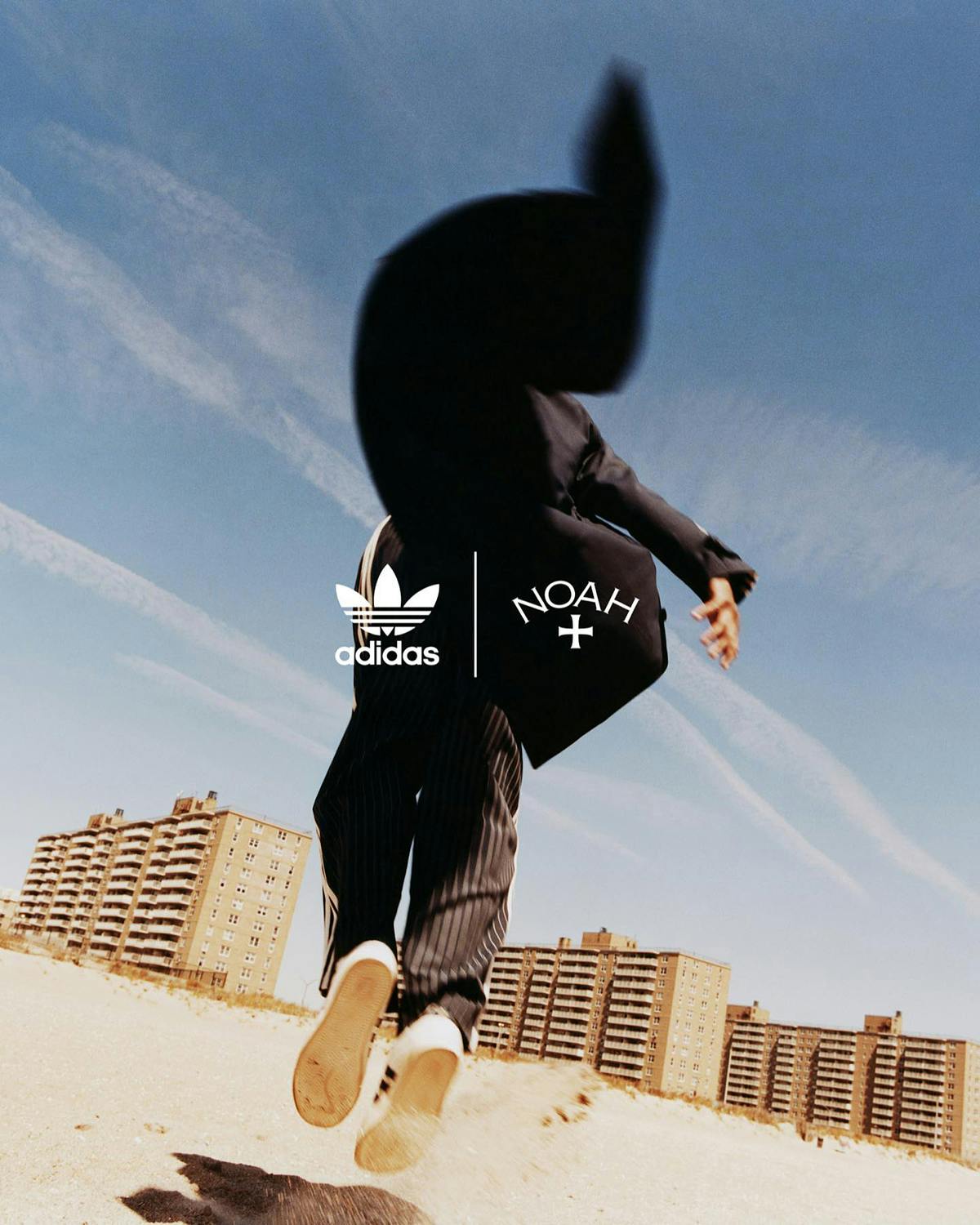 NOAH's low-key adidas collaborations are a satisfying balm to the churn and burn of so many other streetwear team-ups. Hyped sneakers there and instantly sold-out drops there: isn't it all so exhausting?
NOAH & adidas' partnership, by contrast, focuses on lesser-known and relatively understated footwear models that are nowhere near as flashy as the stuff remixed by most other adidas' collaborators.
For instance, in 2021, NOAH redeveloped the Probound basketball shoe and it took on the old-school SL72 the year prior.
Launching on NOAH's website on June 23, the latest round of NOAH x adidas items teased a tailored track suit and what appeared to be collaborative Superstar sneakers that turned out to be a low-key pair of old-school adidas Adria.
If NOAH's latest adidas shoe had been Superstars, it'd denoted the rare time that NOAH worked on a shoe of relative fame.
As mentioned earlier, its previous adidas link-ups have rarely ever delivered anything more famous than the Gazelle and the Superstar, a perennial adidas best-seller, would've been a big script flip.
But the fact that NOAH is instead tackling adidas' Adria silhouette, a canvas shoe with a lower profile and conventional toebox, fits better within the NOAH x adidas ethos.
What with all the big adidas collabs these days — adiGucci, Balenciagadidas — NOAH's quieter approach remains a refreshing contrast.
NOAH's new take on the tracksuit does appear to riff on a similar sense of suiting as the adidas x Gucci collection, though it'll obviously be that much more attainable pricewise.
This all follows the strong series of collaborations that've peppered NOAH's Spring/Summer 2022 collection, including team-ups with Jimi Hendrix, Popeye, and Vans.
But it carries a bittersweet twist: according to adidas' press release, this is the final chapter in the NOAH x adidas story. Sad to see but so it goes, not like it's slowing NOAH's roll.