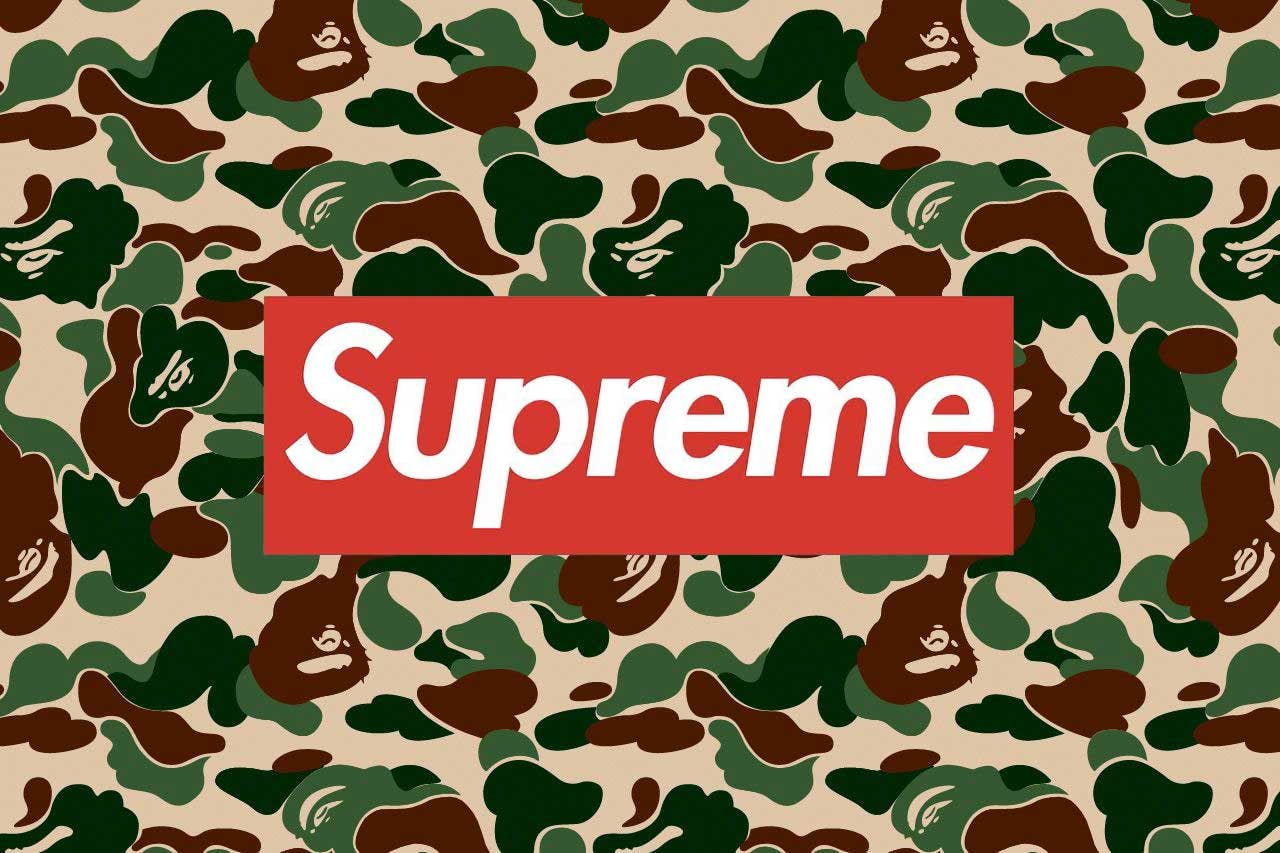 Highsnobiety aims to provide our readers with the latest updates in the streetwear world. However, we cannot verify the reliability of any unauthorized leaks or rumors unless this information is provided directly by the brands themselves.
If there's anything consistent about Supreme, it's the ceaseless rumors that begin circulating even before it announces its next seasonal collection. This time, they're whispering that the venerated New York brand will collaborate with BAPE for Spring/Summer 2022.
Firstly, Supreme x BAPE has been rumored plenty of times in the past so it's fair to take the rumblings with a giant grain of salt.
The Supreme leak pages have gotten surprisingly accurate with their rumors, though — remember the uncannily accurate Pucci predictions from last year.
Plus, it's not like Supreme doesn't collaborate with like-minded labels on occasion.
Though Supreme prefers to partner with heritage brands like Levi's, Dr. Martens, and Timberland — the latter of which is also owned by parent company VF Corp — it often drops limited edition one-offs with peers like Stüssy and Richardson, usually for anniversaries or special events.
BAPE, of course, collaborates with basically everyone these days, from iconic retailer Union to Hajime Sorayama.
Back in 2002, Supreme and BAPE actually did get together for a collaborative Bogo T-shirt but, like most stuff that Supreme creates with other streetwear labels, it was a one-off tee rather than a full capsule.
All that's to say that Supreme x BAPE certainly isn't out of the realm of possibility these days, especially now that BAPE is elevating itself by aligning with Supreme's pals at COMME des GARÇONS and tastemaking company JJJJound.
It's a tantalizing prospect just at face value, considering that Supreme x BAPE would bring together two of the biggest streetwear brands of all time.
Meanwhile, plenty of fans are pretty lukewarm on the idea.
Comments on Instagram posts range from "This mad corny" to "maybe if it was still 2016." Still, plenty of folks are into the idea, especially if Supreme remixes BAPE classics, like the full-zip SHARK hoodie.
Neither Supreme nor BAPE are gonna confirm or deny anything either way (even if they aren't partnering this season, they could have plans down the road), so don't expect any updates until there's an official announcement, if it's even gonna happen at all.