Everyone's favorite Montreal-based creative Justin Saunders and his JJJJound label has teamed up with Eddie Bauer for Fall/Winter 2022, to deliver a fresh (and cozy) selection of minimalist tonal jackets.
The third time the pair has linked up in as many years following a debut in 2020 and a follow-up 12 months on, this latest collaboration is yet another shining example of what's seen JJJJound become so appreciated in the fashion space in recent years.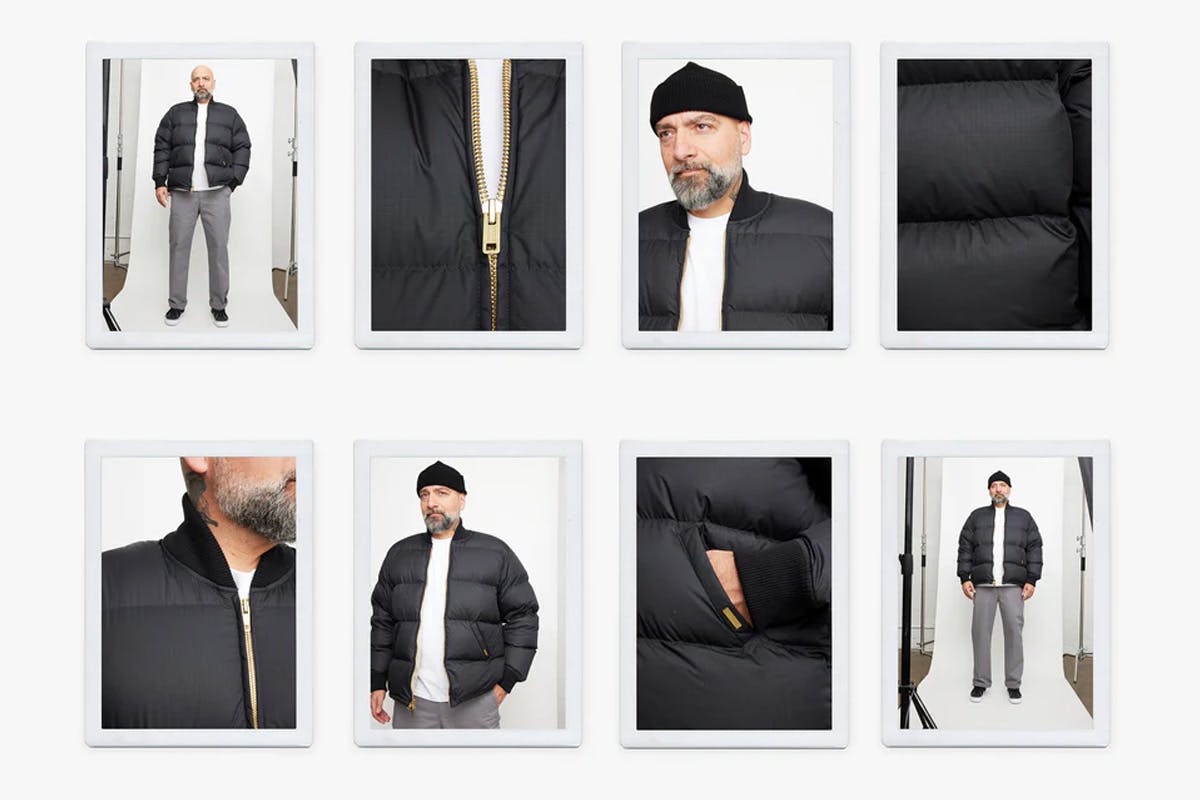 In essence, JJJJound is the master of minimalism, and has lent its penchant for making the subtle so luxurious to two of Eddie Bauer's Down Jackets.
Arriving in shades of black and olive, the collaboration, which lands at JJJJound on November 17 (12pm EST) and Eddie Bauer the following day, takes notes from the archetypal silhouette of Bauer's Classic Down Jacket, but elevates it into a more compact flight puffer — perfect for winter.
In truth, JJJJound has become something of a serial collaborator this year.
Following link-ups with New Balance, ASICS, BAPE, and Danner earlier this year, the creative studio also recently launched products alongside Reebok, Tekla, and PUMA, plus another 990v3.
However, unlike a long list of other brands (who shall not be named), JJJJound is finding a way to keep things fresh. Whether it's Saunders' ability to apply his minimalist eye to a myriad of products or simply the hype around the label I don't know.
What we do know though, is that it's working. More of the same please, JJJJound.