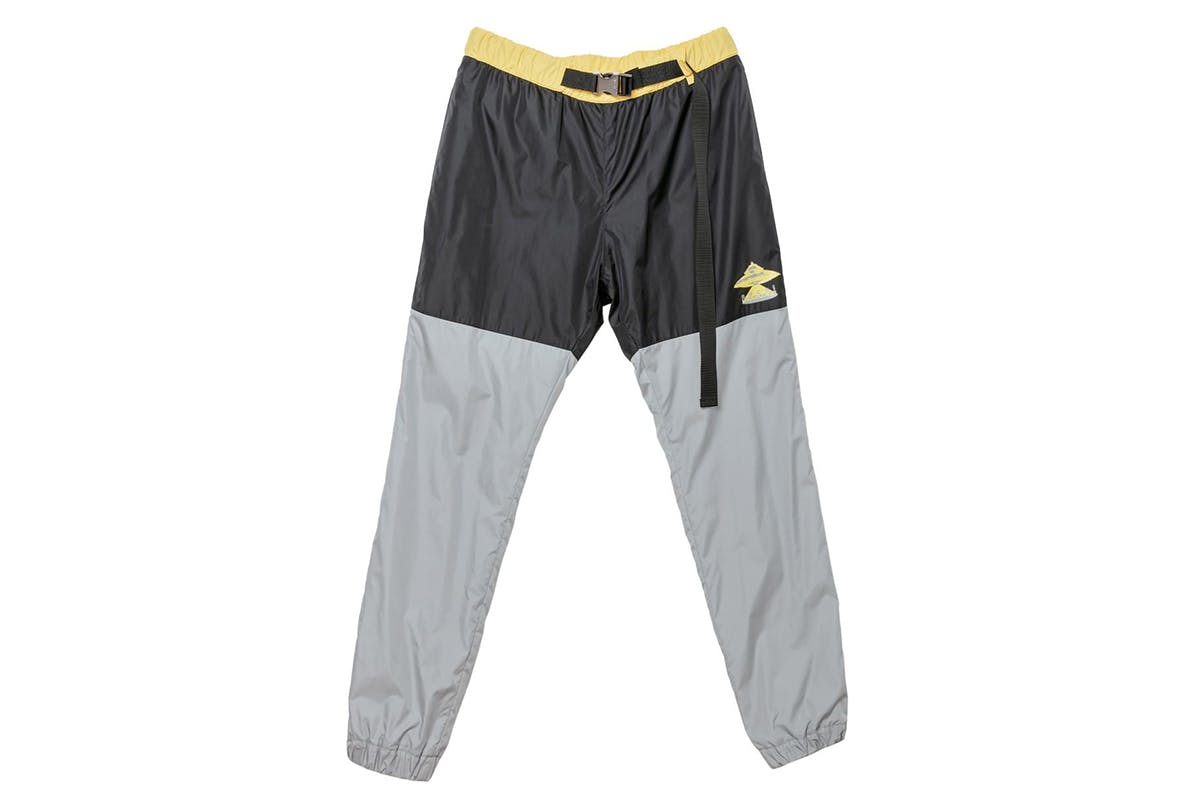 Brand: sacai x UNDERCOVER
Season: Fall/Winter 2021
Buy: UNDERCOVER's web store and sacai THE store
Price: $683.50 (jacket), $367.18 (pants)
Editor's Notes: I like sacai. Over the past few years I've been lukewarm on UNDERCOVER, though a few recent bright spots are turning that opinion around.
Even still, except for ardent fans, it'd be pretty hard to see the duo's latest collaborative drop as anything other than unneccessary.
Ostensibly dropping to coincide with the new UNDERCOVER x sacai x Nike LDWaffle sneaker collaboration, the Japanese companies have dropped a series of track jackets and pants to match the kicks in both color and sportiness.
Thing is, these rather generic athleisure items — priced in line with sacai and UNDERCOVER items, not Nike — speak more to the sacai x Nike collaborative bloat rather than ingenius hybrid designs.
I'm very much in favor of sacai's far-reaching collaborations but, again, unless you're a big fan of either sacai or hyped shoes in general, I can't imagine how new colorways of the same shoe get you goin'.
And I'm happy to acknowledge that these drops are more about sacai celebrating friendships with like-minded creatives in the same way as its recent projects with Dior, Gaultier, KAWS, and ACRONYM.
Hell, sacai founder Chitose Abe loves partnering with her pals so much that she occasionally hosts pop-up tours to drop more collaborative merch.
That's all well and good but it doesn't make this jacket or pant set any more interesting.
Like the recent collaborative LDWaffle itself, the last in sacai's slew of Nike drops until the KAWS Blazer drops, it's all pretty unmemorable and wouldn't be out of place amongst UNDERCOVER's usual seasonal lineup. At least last year's team-up was marginally more interesting.
Not much of a diss, true, but not meant to be one. I just know that both brands are capable of much more interesting stuff, so when they drop co-branded gear at mainline prices I expect something more. Hopefully, sacai's future joint efforts don't continue to play it as safe as the LDWaffle rollout.