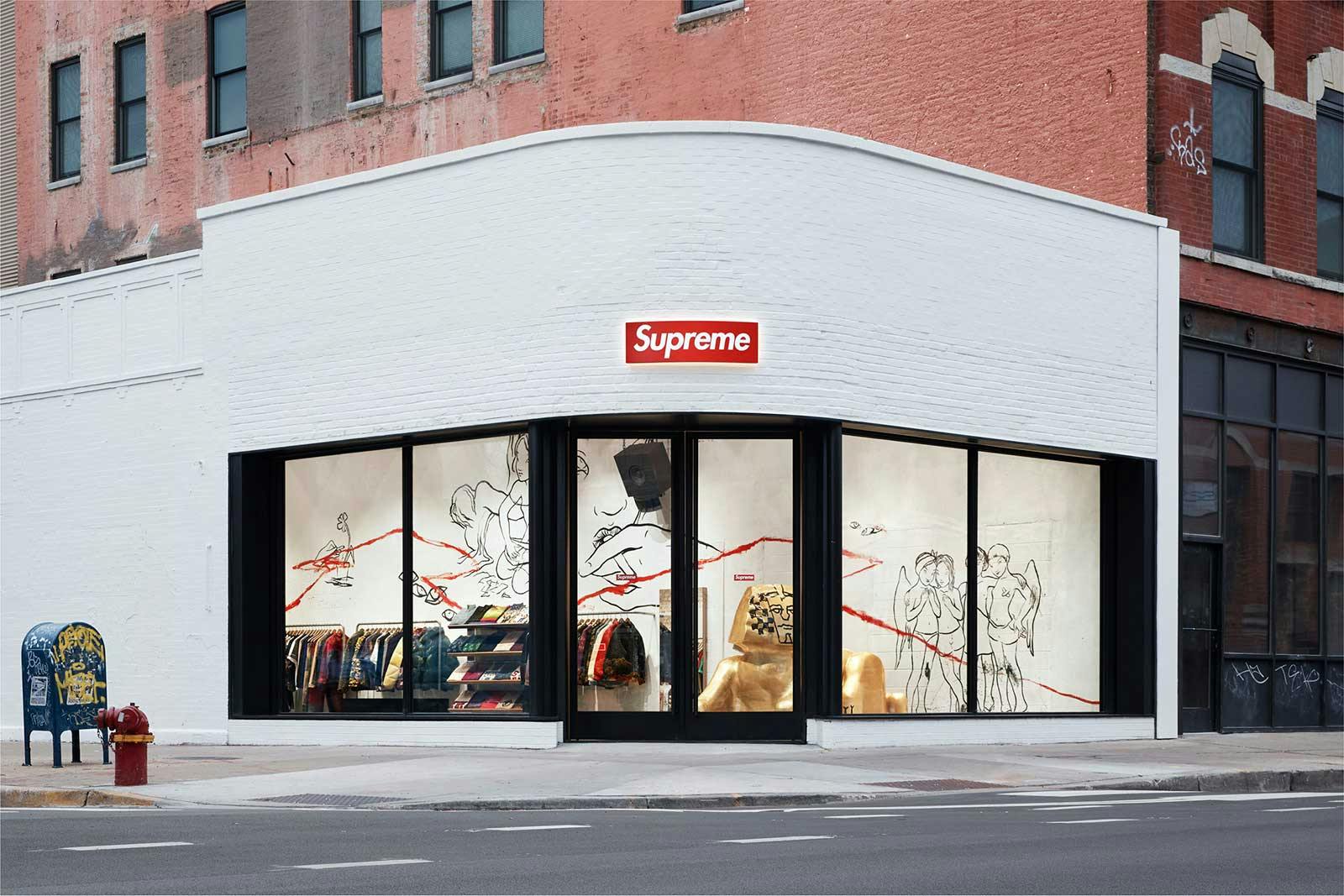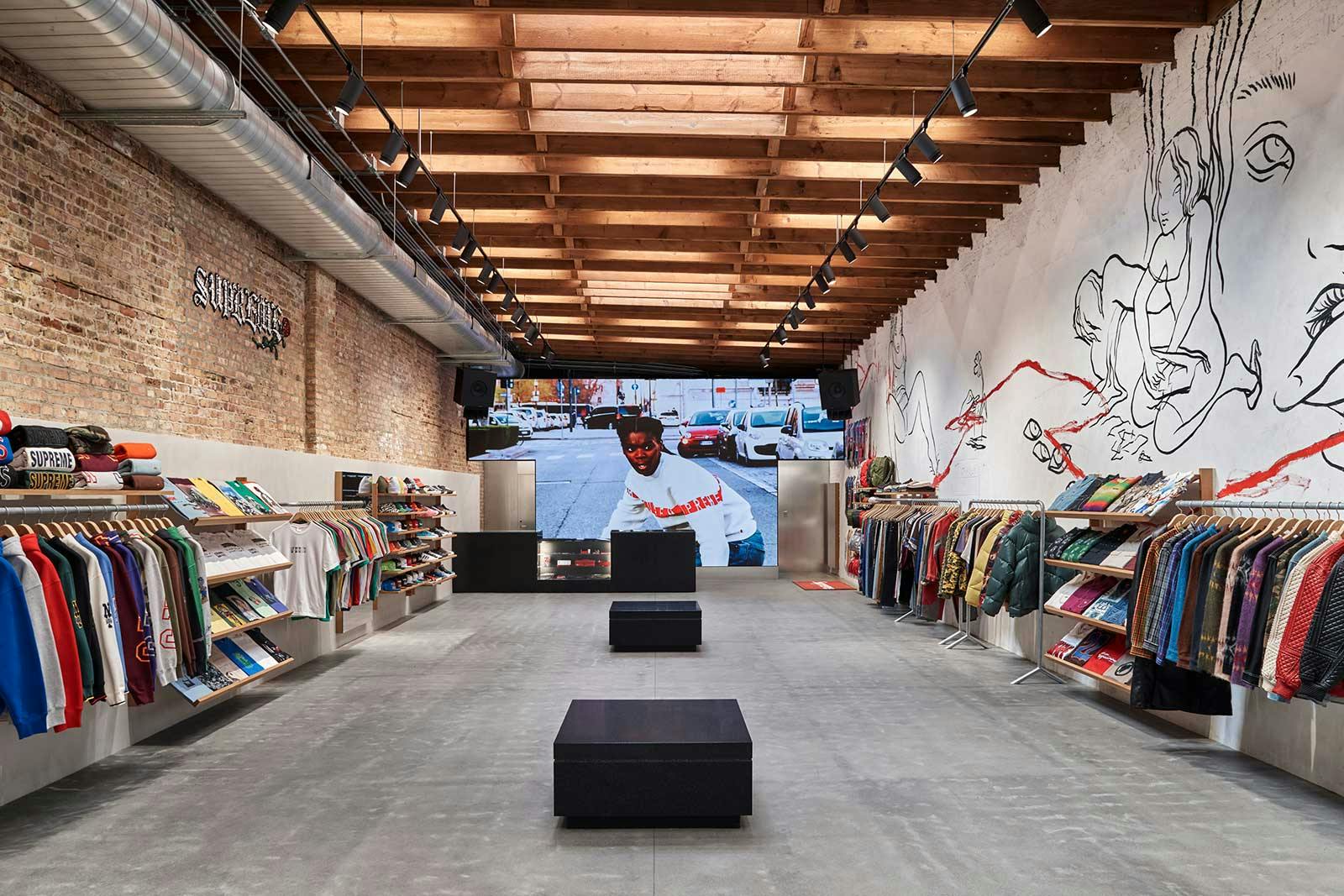 This article was published on July 10, 2022 and updated on November 9, 2022
After infiltrating the worlds of camping, music, and even BBQs, what's next up on Supreme's takeover list? Well, a Chicago storefront.
With multiple retail spaces fixated across the globe from New York to Japan, Supreme is set to open its first brick-and-mortar in Chicago on November 10.
On November 6, Supreme essentially confirmed the news in its Instagram stories, posting a register link to shop at its Chicago retail space, which will be its fifth store in America and 15th store worldwide.
Skater Jefferson Pang also confirmed the news of Supreme Chicago on Instagram. In his post, Supreme posters, plastered on walls near Wicker Park, displayed the new retail space's address and its launch date.
Talks of Supreme's Chicago store first hit our ears back in July, courtesy of Sup leakers on Instagram.
Interestingly, at the time, there was a vacant space plopped on the bustling corner of Milwaukee and Evergreen, which was once occupied by the city's famed Hollywood Cleaners until it closed its doors in May 2019.
Supreme definitely timed the opening of its Chicago store right, seeing as the rumored release of Supreme x Louis Vuitton part two is expected to drop at Supreme stores during the Fall/Winter 2022 season.
Not to mention, a few wagging tongues suggested that the Virgil Abloh x Supreme "MCA" Box Logo t-shirt will release in conjunction with the Supreme Chicago opening.
The Chief Keef photo tee — featuring a memorable photo of the rapper wearing Abloh's Supreme BOGO shirt — is also rumored to accompany the collaborative tee.
If you recall, the image of Chief Keef flexing the rare BOGO tee first appeared in Abloh's "Figures of Speech" installation at the Chicago's MCA alongside a separate display of the actual Virgil Abloh x Supreme tee.
Following its MCA moment, the sample of the coveted tee — which sports an exclusive BOGO design inspired by the Pan-African flag — later surfaced on Duke's Archive with a hefty price tag of $10k.
Now, it seems Supreme BOGO lovers may be getting their prayers answered.
Supreme is, obviously, keeping mum about the release date drops but the must-know details include an in-store mural from Hauser & Wirth-repped artist Rita Ackermann, tile mosaic by SLUTO, and a giant gold Schminx sculpture courtesy of long-term Supreme pal Mark Gonzales.
Hold onto your hot dogs, Chicagoans, here comes Supreme.