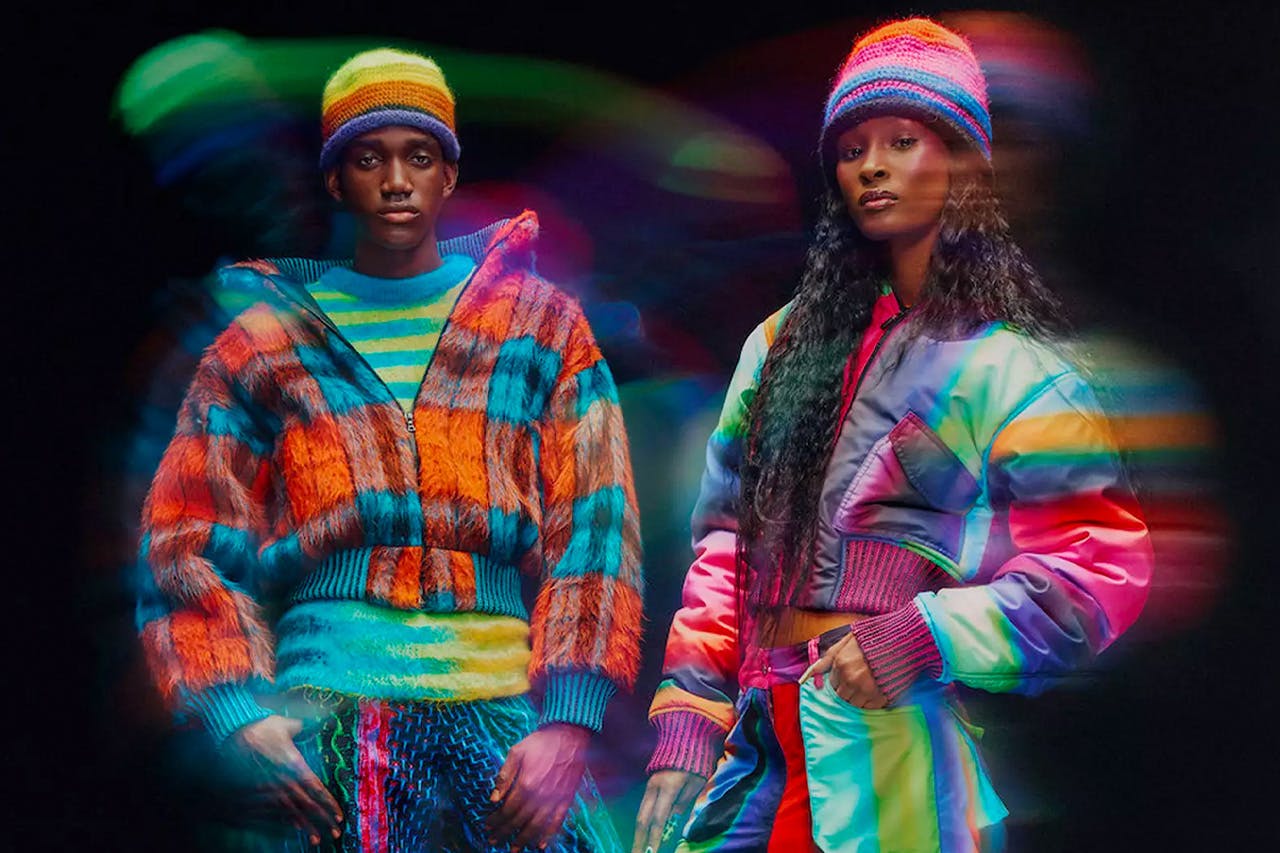 Under the Radar is Highsnobiety's quarterly series on designers — both new and established — who skirt mainstream attention but perpetually occupy our mind palace. Following the list of names, we'll be checking in with longer one-on-ones with select designers.
It only seems like yesterday the Highsnobiety team sat down to predict what we thought was going to be on the fashion agenda for 2022 — yet here we are, 12 months on waxing lyrical once more.
In truth, after a pretty chaotic few years for the industry following the COVID-19 pandemic, 2022 was a little more straightforward. Fashion Weeks and lavish shows returned to full capacity, as did high-profile collaborations, albeit bringing with them some trends we'd rather have stay in 2022.
That being said, the year also saw brands like Saul Nash, KidSuper, and AURALEE springboard into the spotlight and have breakout years. From Saul Nash's Woolmark Prize win to AURALEE's subtle-yet-sought-after collabs, it was a year for them to remember.
So, in that same vein, and for the latest instalment of Under the Radar, the Highsnobiety team selected some brands and designers we're most excited about for 2023, and why we think you should be keeping tabs on them.
Homage Year
"At just 23-years-old, Homage Year founder Antoine Manning has managed to create a handbag poised to become fashion's next It-accessory. The Ova, an egg-shaped purse available in a rainbow of colors, has been spotted on the likes of Rico Nasty, Baby Tate, and Charles Gross — and we're sure to spot it on the arms of more tastemakers in the year ahead." — Alexandra Pauly, Style Writer
AGR Knit
"I grew up loving '80s fashion and Fresh Prince of Bel-Air; that particular era of style has always stood out to me. AGR Knit fulfills my childhood dreams when it comes to vibrant dress codes, power dressing, and neon knits. It's a brand for everyone because of the high-to-low price range for consumers with all budgets. I see potential in this brand because it is gender-neutral, affordable, and has a luxury offering that appeals to my love of retro nostalgia. So let's see what colorful heat AGR Knit brings in 2023." — Munashe Ashlyn, Instagram Editor
SAMPAIX STUDIO
"I doubt I'm alone in saying I can't wait to see what 2023 has to offer from SAMPAIX STUDIO. Watching the brand's progression month-to-month has been a pleasant journey, and each day feels like we're getting closer to something special. Greatness can't be rushed, and greatness is certainly in SAMPAIX STUDIO's future." — Sam Cole, Style Writer
Maria Nilsdotter
"For me, Maria Nilsdotter is the brand to watch in 2023. Her jewellery is handmade, and each piece tells an elaborate story through precious stones, chunky chains, and delicate pearls. There's something for everyone, and each piece is quality — something that we should all be prioritising in 2023. The label is already worn by the coolest people, from model Mona Tougaard and the Swedish royal family, to Kylie Jenner and Snoh Allegra, so don't sleep on Maria Nilsdotter because you will regret it." — Tora Northman, Head of TikTok
Robyn Lynch
"As soon I came across the work of Robyn Lynch, I was hooked. Whether it's the Irish designer's penchant for great outerwear, or her inherently '90s sportswear aesthetic, it's a brand I've been a fan of ever since. Turns out I'm not the only one, after Lynch was shortlisted as a finalist for the 2023 Woolmark Prize. She must be doing something right, huh?" — Tayler Willson, Style Editor
Camiel Fortgens
"Camiel Fortgens might seem a strange pick as an "under the radar" designer: the Design Academy Eindhoven grad's eponymous brand, founded in 2014, is stocked around the world and occasionally worn by famous folks like Pusha T and Bad Bunny. But Fortgens' semi-anonymous clothing intentionally skirts attention. If it weren't for his signature raw hems, you could easily mistake his gently warped jackets, shirts, and easy pants as unintentional anti-fashion borrowed from Fortgens' elderly Dutch neighbors, who frequently inspire his output." — Jake Silbert, News Editor
Ouer
"As a Korean American, it always thrills me to see Asian fashion brands rise and thrive. In that vein, there's a new New York-based label that's caught my attention: Ouer. Launched by Chinese Canadian designers Jeremy Ho and Peter Hu, respectively the current Head of Men's Design at Kith and Head of Menswear at 3.1 Philip Lim, 'Ouer' means 'occasionally' in Mandarin, and reflects the duo's mission to create 'a new wardrobe of occasion-wear.' I'm looking forward to more of their play on tailoring and redefined masculinity." — YJ Lee, Senior Editor
Ruslan Baginskiy
"I'm from Ukraine, and 2022 has been a tough year for my country and people. One thing I realized and learned is that it is extremely important to support local volunteers, local businesses, and local designers. Having half of my wardrobe consist of Ukrainian designers, I can definitely say that a designer I'd be looking forward to in 2023 is Ruslan Baginskiy. They make the best hats and accessories in the world (I mean, even The White Lotus cast wore their designs!), they are extremely lovely people IRL and they still have all their team and production based in Ukraine – which shows how incredibly unbreakable and strong they are to operate the business – and absolutely ace it – in a country at war." — Tetiana Khvorostiana, Visual Editor
Telfar Clemens
"Telfar is of course known for their recognizable bags, but the apparel side of the brand is something I've always admired. Telfar has managed to create a luxury-like universe as an independent designer. That sort of world building is something that interests me. It's also amazing that the brand has been able to keep pricing pretty affordable and still bring cool design and quality to the masses." — Sebastian Jean, Fashion Director
FFFPOSTAL SERVICE
"Having really gotten my attention last year with its FW22 collection, Seoul-based FFFPOSTALSERVICE welcomed the new year by previewing the first look of its newest collection on IG — and it doesn't look like it's holding back this year. Even as someone who isn't massively into the gorpcore scene, the cropped jacket with full face protection has got me seriously excited for what the label has in store this year." — Tom Barker, Style Writer
Shop our favorite products