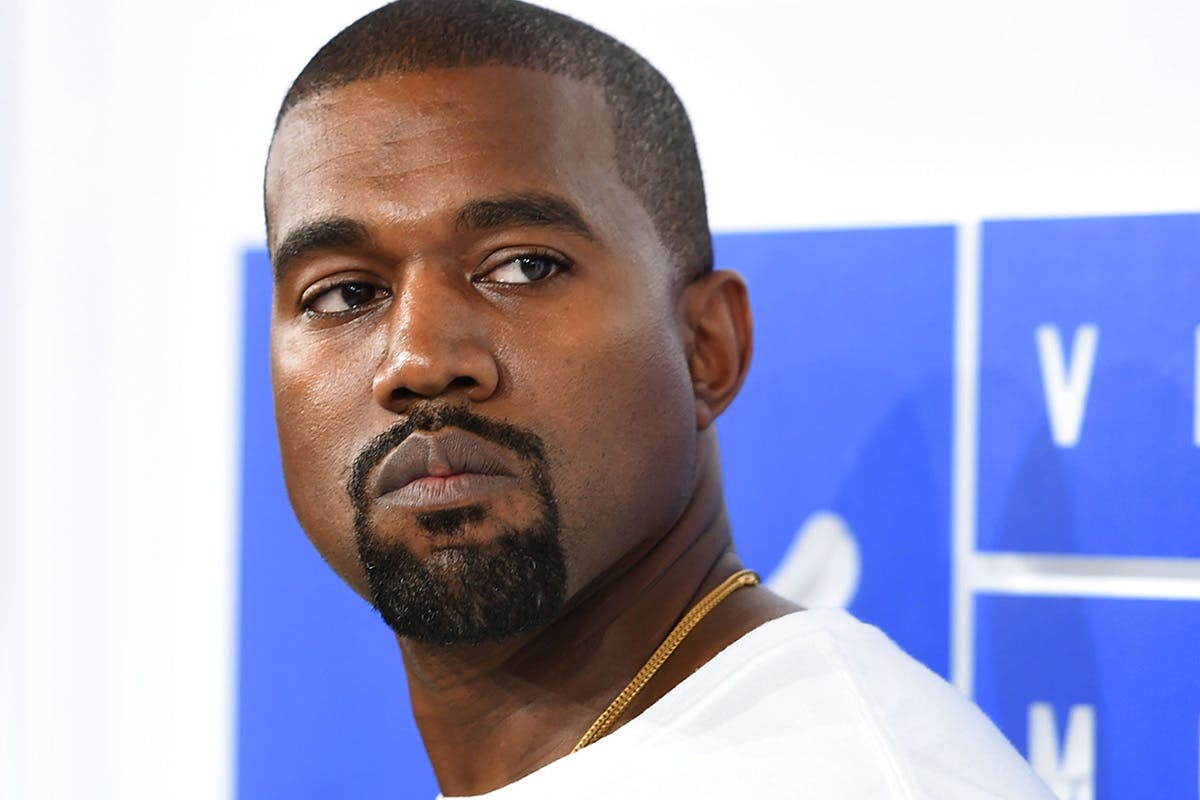 In the latest episode of his podcast B.E.E., American Psycho and The Rules of Attraction author Bret Easton Ellis revealed that Kanye West had asked him to write pornographic video content for tracks on The Life of Pablo. Around the 31:55 minute mark in the July 12 podcast, Ellis related that Kanye West had gotten in touch with him a few years ago in order to make "pornographic videos on tracks he had recorded during The Life of Pablo sessions."
Obviously, this intriguing collaboration never came to be.
In the episode, Ellis also outlines his relationship with West from around the 30:30 mark, whom he met for the first time the day after the birth of 'Ye's first child, North. On West and the Pablo porn videos, Ellis says, "Kanye is, yes, a genius, and every hour I spent with him was more than worth it, even if the project never happened."
According to the writer, he and West have worked on several projects over the years, including a TV series in 2016 that never saw the light of day. During his recent TMZ and Twitter controversies, West apparently reached out again to Ellis about the show, saying that he wanted to do it as a film. Ellis says he wasn't sure if it would work, but — not wanting to disappoint Kanye — took time out to visit the rapper's house in Calabasas, California, adding that he felt "hesitant and didn't know what to expect."
"I loved the tweets and his honesty on TMZ but wasn't sure what state of mind he would be in," Ellis says on the pod.
Upon arrival, Ellis says he was ushered into a meeting room where Kanye was busy multitasking, meeting about the movie with several other people he had invited over, overseeing his new fashion line, and about to rehearse new material. "In the five years I had known him, I had never seem him this focused, this together," Ellis comments.
He goes on to mention that the Kanye he saw that day suggested 'Ye was "sane, his own man" and not some "drugged-out freak gibbering on Twitter as the media suggested."
Ellis' comments certainly are an interesting insight into what many had described as the latest "Kanye meltdown" and a unique look into what it's like to collaborate with the rapper.
Comments about the pornographic video content for The Life of Pablo seems to fall in line with the "Famous" music video, which featured a number of life-like wax dolls of celebrities (including West himself, his wife Kim Kardashian, and Taylor Swift) lying together in a bed naked.
What do you think of Ellis' insights into working with Kanye? Would you have wanted to see those risqué TLoP visuals? Let us know in the comments.
Subscribe to The Bret Easton Ellis Podcast to hear the intriguing remarks and much more here.
Next, check out what happened to Kanye West's forgotten clothing line Pastelle here.