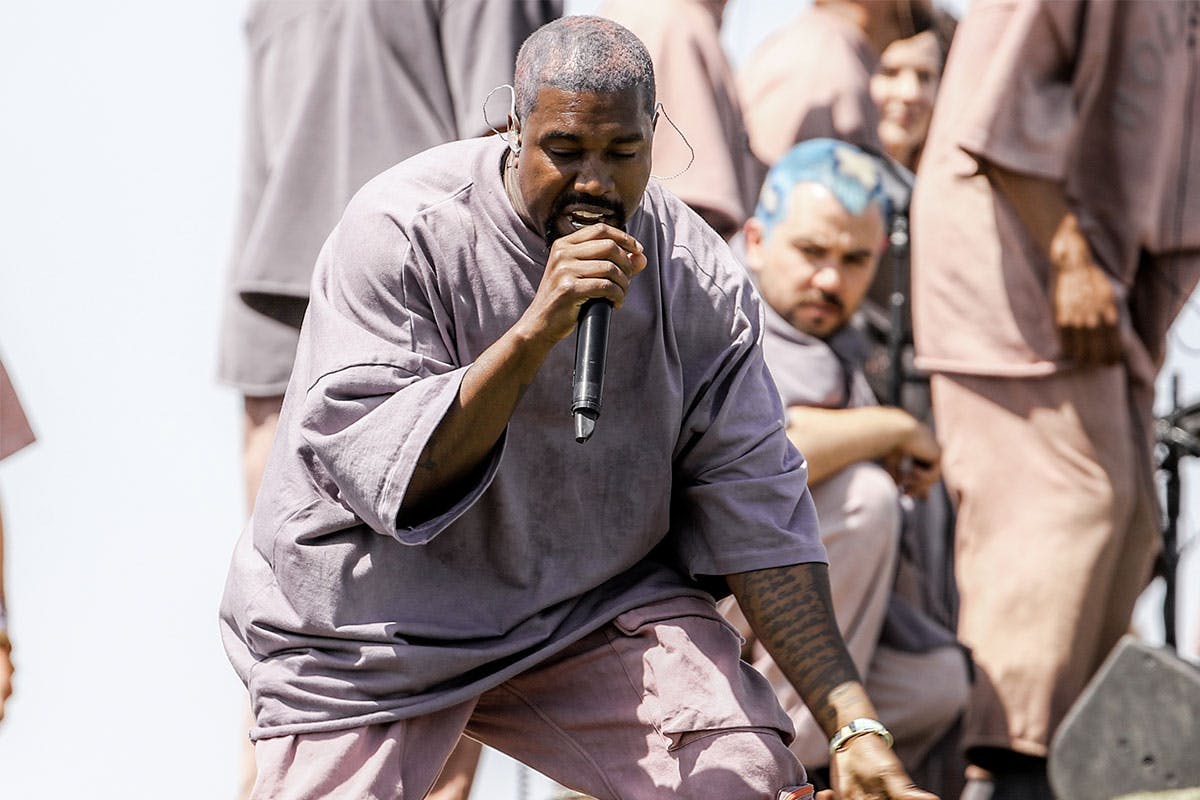 Kanye West is definitely not one to stick to old habits or follow tradition. The moment we get used to Sunday Service, Ye switches things up on us and brings the event to Salt Lake City... on a Saturday.
Yesterday, Ye held another free and public service in Utah's capital. The religious concert (hosted by the Semi-Annual General Conference of The Church of Jesus Christ of Latter-day Saints) began at noon, but people were already lining up at 4 a.m. Between 7,000-10,000 people packed into the venue to watch Kanye perform – and preach.
In his sermon, Ye doubled down on his support of President Trump and reiterated that it was a Republican president who ended slavery. According to footage shared on social media, Kanye told the crowd, "Abraham Lincoln was the Whig Party — that's the Republican Party that freed the slaves." He continued, "But for a year people want to call me a coon... I ain't never made a decision only based on my color. That's a form of slavery, mental slavery!"
Kanye criticized the media's portrayal of him and spoke on the ills of social media, admitting he finds solace in his faith. "I find that wherever Christ is where I've got my mind at. We find that the love of Christ is where I've got my mind back." He also took some time to address criminal justice reform and how broken the system really is.
Kanye's musical worship, which initially started out as an exclusive service for celebrities in California, has quickly become a touring phenomenon, open to the public. Salt Lake City is the latest city to get the Sunday Service treatment, following Wyoming, Atlanta, and Chicago.