In honor of Juneteenth 2022, Highsnobiety is has organized a selection of nationwide Juneteenth events and celebrations you can attend, related content to watch and stream, and a Juneteeth reading list.
What better way to celebrate Juneteenth than supporting the Black American creative community? While not commercializing the holiday, (there was that whole tone-deaf Walmart debacle, lest we forget), we compiled some of the best Black-owned brands right now that we should be supporting.
From vintage HBCU merch to body-positive undergarms and brands that take direct inspiration from the African American diaspora, here are 15 brands we are spotlighting for Juneteenth 2022, and forever.
Torch Sportswear
There's plenty of fun to be had when it comes to hunting down the best that vintage stores have to offer, but realistically, we're not all built for it. That's where Torch Sportswear picks up the slack. For the past decade, Amechi Ugwu has been archiving and selling vintage HBCU (historically Black colleges and universities) clothing and memorabilia, offering up more than just clothing; but a slice of history.
Yitty
SKIMS? Lizzo's Yitty has never heard of her. Lizzo is undoubtedly a paramount voice in today's self-love movement, constantly encouraging her fans to love themselves and their bodies. She also avidly practices what she preaches in her daily lifestyle of affirmations and care-free twerking. Yitty epitomizes her doctrines, celebrating the inclusion of "all bodies" with curated body-wear selections like the fan-favorite Nearly Naked collection. While empowerment is obviously included with Yitty, Lizzo's twerking skills are sold separately.
Who Decides War
Led by Murder Bravado and his partner Téla D'Amore, Who Decides War poses a rhetorical question about the state of the world with its name while its cutting-edge designs deliver the answer. As a longtime collaborator of Virgil Abloh's Off-White™, Who Decides War disrupts the contemporary and streetwear sphere through its deconstructed denim, "anti-666" messaging, and rigorous emphasis on sustainability. Fresh off its FW22 collection, WDW continues to level up as it explores the worlds of eyewear with DITA and footwear with Nike.
Riot Swim
We've documented the struggles of finding swimwear that's both stylish and offers a range of coverage – fortunately, that's precisely what Riot Swim provides. For many of us, swimwear requires just as much (if not more) confidence as diving head-first into the deep end, and confidence through comfort is what the brand's been offering men and women since inception. Not only are all shapes and sizes accounted for, but there are plenty of matching options for the kids, too. You can't help but love that Riot is a family-friendly affair – who doesn't want with the fam on vacation?
LaQuan Smith
Word to Saweetie, LaQuan Smith is simply "something fun... something for the girls to get ready and party to." Y2K ultra mini-skirts, furry "Hoe" bags, cutout floor-length gowns, and body-hugging mesh-velvet jumpsuits sound about right for the it-girl brand, which offers a healthy balance of sex appeal and refined elegance (sometimes with a much-needed extra dose of risquè). It should be no surprise that Ciara, Julia Fox, and the City Girls have served as muses to the brands, solidifying its rightful place as a brand for the girls who get it.
No Sesso
Having only just dropped jorts and lace-up denim reworks of classic Levi's, No Sesso obviously isn't your average fashion label — that's the point. No Sesso — Italian for "no sex/gender" — takes the unconventional design route over traditional fashion and beauty norms, evident with pieces like its knitwear lingerie, nipple-slip dresses, and tailored Daisy Duke shorts. Its community speaks to the brand's inclusivity, wherein like-minded creatives, including celebrities like SZA and Latto, comprise the gender-free future.
Denim Tears
Few can claim the mass appeal, acclaim, nor regard that Tremaine Emory has within music, fashion, and the culture at large. At the heart of everything he has achieved over the years – from No Vacancy Inn to taking the helm as Supreme's Creative Director – has been Denim Tears. With close relationships with the likes of Ye, the late Virgil Abloh and his brand Off-White, and Stüssy, it's no surprise that Denim Tears byways of Emory is such a celebrated space and cornerstone of Black culture.
Theophilio
If London's Notting Hill Carnival had an official uniform, it might look a lot like Theophilio's apparel and accessory line-up. Unapologetically bold and rich in character, the Brooklyn-born brand is as much a time capsule of its Jamaican roots as its Stateside home, serving up looks that feel deeply inspired by the migration of Caribbean people to the west post-World War II.
Fenty
The Right Excellence Robyn Rihanna Fenty. Need we say more? It's crazy to think that Fenty Beauty exploded onto the scene half a decade ago, let alone the fact it's now worth an estimated $2.8billion. Thanks to this insane success, we got lingerie from Savage X Fenty starting in 2018, followed by the Fenty fashion line in 2019, making it abundantly clear that the "Fenty Effect" is very, very real. Just ask LVMH.
Winnie New York
Sometimes it's hard not to assume that minimalism means boring. A lack of logos, stripped-back details, and deterring from graphic prints? Perhaps, a fair assumption, but not where Winnie New York is concerned. Style and substance are two words that come to mind, supplying the foundations needed for any contemporary wardrobe of worth. All of the bases are covered, from cargo pants to shorts, suiting, shirting, denim, and outerwear, all of which have been handled with desirable fabrications, silhouettes, and color palettes.
IVY PARK
Ah yes, IVY PARK, the Beyoncé brand that psyches the BeyHive into thinking new music is on the way through its infrequent drops. Since the label's linkup with adidas, IVY PARK has transformed into an illustrious sporty-chic take on Bey's fashion tastes, where color, bold prints, and curvy physiques flourish. It's also been pleasing to witness IVY PARK's stylish spins on adidas sneakers, adding pumped-up platforms to Super Sleek 72s and crafting Stan Smiths with slippery-suave soles.
Christopher John Rogers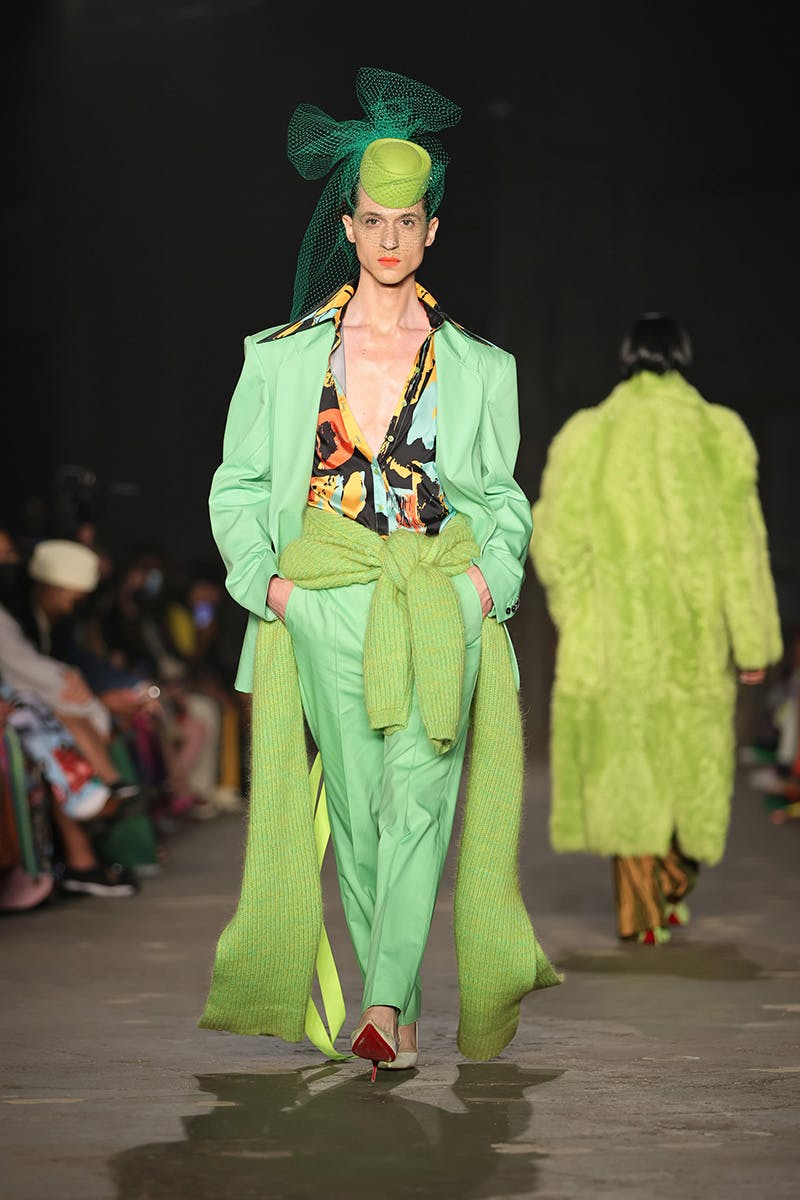 What happens when you mix color, chic-ness, and timeless glam? You get Christopher John Rogers, of course. The designer of the eponymous label boasts many accolades, including a Forbes 30 under 30 nod, CFDA/Vogue Fashion Fund prize, and the honor of being so many fashion icons' go-to brand. Zendaya, Beyoncé, Rihanna, Sarah Jessica Parker, and Vice President Kamala Harris are just a few of the figures who indulge in the vibrant tastes of CJR, delivering iconic style moments in the process.
Pyer Moss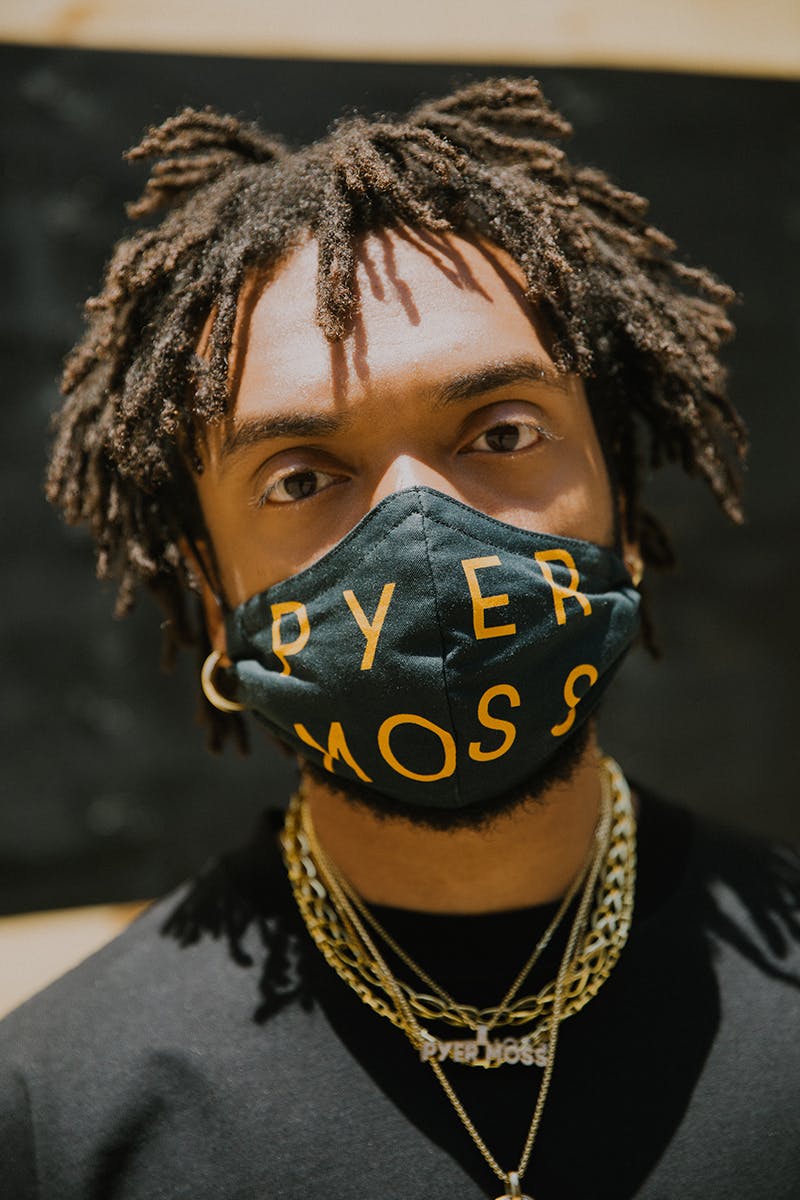 Meet Pyer Moss: the brand that made September NYFW exciting again. Spearheaded by Kerby Jean-Raymond, the CDFA/ Vogue Fashion Fund-awarded brand merges fashion, art, and Black storytelling, manifesting as distinctive silhouettes and critically-acclaimed runway presentations. Pyer Moss also breathed a new sense of innovation and freshness into Reebok for their since-ended partnership, spawning projects like the Experiment sneaker series. As the brand continues to expand with its in-house sneakers, first-ever handbags, and foray into couture, Pyer Moss' presentations have never not been ones for the books.
Fear of God
Jerry Lorenzo's Fear of God has garnered mass attention for its mastery of American luxury, where minimalist color palettes, quality materials, and relaxed, approachable silhouettes thrive endlessly. Fear of God is also home to the highly successful and accessible ESSENTIALS line (its cozy hoodies are a must) and the sportswear-focused, adidas-powered Athletics label. Tasteful collaborations with Ermenegildo Zegna and Nike have proven to be game-changing hits for FoG, blurring the lines between luxury, sport, and streetwear.
Telfar
Founded by Telfar Clemens, the namesake brand is home to the "Bushwick Birkin" – the coveted handbag which gets even the most anti-morning peeps out of bed for the 9 a.m. bag drops. With the Rihanna stamp of approval, a few UGG collabs under its branded belt, and loads of new handbags, Telfar is "not for you — it's for everyone."