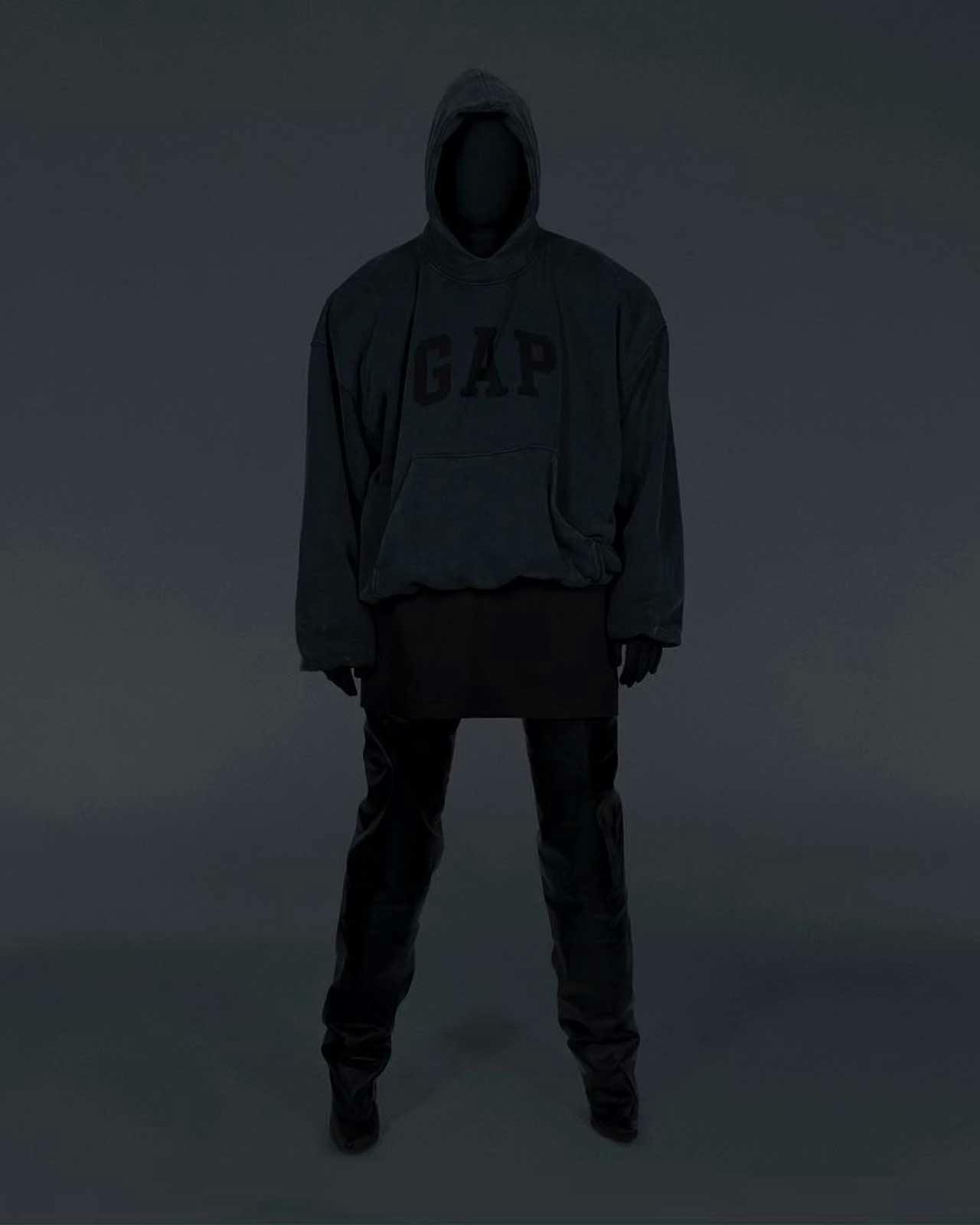 There's not much to say about YEEZY GAP Engineered by Balenciaga that hasn't already been said (and, yes, that is the entire official name and it must be said in full every time) but if you weren't already plugged-in from the start, it's pretty easy to fall off Mr. West's wild ride.
So, we've come up with a timeline of all the major moments worth mentioning in the history of YEEZY GAP, from inception to current releases, leading up to the latest YEEZY GAP Engineered by Balenciaga news.
Mountains out of molehills? Maybe. But this is Kanye West we're talking about — no such thing as going too big.
2013
Kanye had just come out with YEEZUS and was embarking on a massive tour, complete with ample merch. On a stop to the 99.7 NOW radio station, Ye opened up about various subjects including, of course, the GAP.
Back then, YEEZY GAP wasn't even a glimmer in Ye's eye. He simply had a dream to become "the Steve Jobs of GAP," as he once said in an interview.
Consider this the first sign of YEEZY GAP brewing in Ye's long-term vision.
2020
March 26
Kanye tells the world that he wants to make "the perfect hoodie" and it'll only cost $60.
It's akin to Ye's 2015 promise that "everybody who wants [YEEZYS] will get [them]."
June 26
When was YEEZY GAP first announced? Why, on the historic date of June 26, 2020 (might as well be a national holiday for Ye stans).
GAP stock subsequently soars and devotees presumably begin eviscerating their closets to make room for YEEZY GAP, despite the lack of a confirmed release date.
In celebration, the Chicago GAP store that Kanye used to work at is shrouded in the YEEZY GAP logo and a handwritten message from Ye.
June 27
GAP immediately receives some blowback for apparently canceling its Telfar collaboration in light of the YEEZY GAP line, though GAP blamed the COVID-19 pandemic for shutting down the collection.
June 30
Amidst his doomed presidential run, Kanye promises that YEEZY GAP will be made in America, which is mostly true (more on that later).
July 17
Mere weeks later, Twitter-addicted Kanye treats fans to a first look at YEEZY GAP in a video that's eventually followed by a series of mood board-style posts that include everything from screenshots of Bianca Saunders collections to early peeks at YEEZY GAP fabric selection.
Speaking of, remember when Kanye picked fights with record labels instead of his ex-wife's boyfriend? Better days.
July 21
Not even a month after announcing the collaboration, Kanye reportedly threatens to "walk away" from the deal, temporarily eviscerating GAP's share price.
Eventually, all the drama is apparently smoothed out and things quiet down on the YEEZY GAP front for the rest of the year. Ye also inexplicably stops using Twitter after live-Tweeting for months on end — perhaps he was humbled by his loss in the election.
2021
March 9
In a call to shareholders, GAP CEO Sonia Syngal promises that Kanye is "focused" on YEEZY GAP. Ye himself is off social media so it's still radio silence on his end.
March 18
Reports suggest that Kanye is worth several billion dollars by using estimations of the revenue from his music, YEEZY line with adidas, and the then-unreleased YEEZY GAP collection.
This figure is modified a couple times but, fact is, Kanye's a billionaire.
April 19
Though it had already been seen on the covered-up Chicago GAP store, the rounded-off "YZY" logo was confirmed to be trademarked YEEZY GAP branding.
Not a big development but a worthy note considering that it's printed inside every YEEZY GAP garment.
May 12
Mowalola Ogunlesi, the young designer tapped to oversee the YEEZY GAP collection, joins the digital IMVU fashion show.
She quietly departs the YEEZY GAP design team some time later, though it's never publicized.
May 24
GAP CEO Syngal tells shareholders that YEEZY GAP may release in Q2 or Q3 2021 but can't confirm a release date.
June 8
YEEZY GAP suddenly arrives. After it was seen on Kanye's back during a trip to LA the weekend prior, the first YEEZY GAP Round Jacket finally drops on June 8 in a brilliant blue.
Retailing for $200, the Round Jacket is only available for pre-order and ships months after being ordered.
Not much noise is made about it at the time, but these are made in China, rather than America. Admittedly, Ye hinted that YEEZY GAP would.
July 13
As hype around DONDA begins to ramp up, Kanye shows up at Balenciaga's first couture show under creative director Demna Gvasalia, held on July 7. Less than a week later, the black YEEZY GAP Round Jacket he wore to the show launches on YEEZY GAP's website.
August 6
Ye flexes a red YEEZY GAP Round Jacket at his DONDA listening party on July 23, which subsequently drops on August 6 (days after the ensuing DONDA merch drop overseen by Demna).
Another listening event or two goes down before it comes back around to YEEZY GAP — even the DONDA Stem Player beats Ye's GAP collection to release.
September 3
DONDA hype has swallowed the YEEZY GAP anticipation and Ye is now exclusively wearing Balenciaga and covering his face in public.
But Kanye's about to put fans to the test.
September 29
A countdown clock teases the launch of Kanye's fabled YEEZY GAP "Perfect Hoodie," which is indeed made in America and offered in a breadth of colors at $90 per hoodie ($70 for kid's versions).
People immediately begin complaining about the price but YEEZY GAP hoodie resale prices are even higher, despite them not actually shipping (again, they rolled out via pre-order).
October
This month, customers begin receiving their YEEZY GAP hoodies in the mail and, like everything related to Kanye, reviews are mixed.
December 15
The YEEZY GAP Round Jacket suddenly restocks in all colors, offering one more chance at layering up in Kanye's puffy outerwear ahead of winter.
2022
January 7
Having changed his name, his partner, and uniform, Ye was reborn in 2022 and same for YEEZY GAP.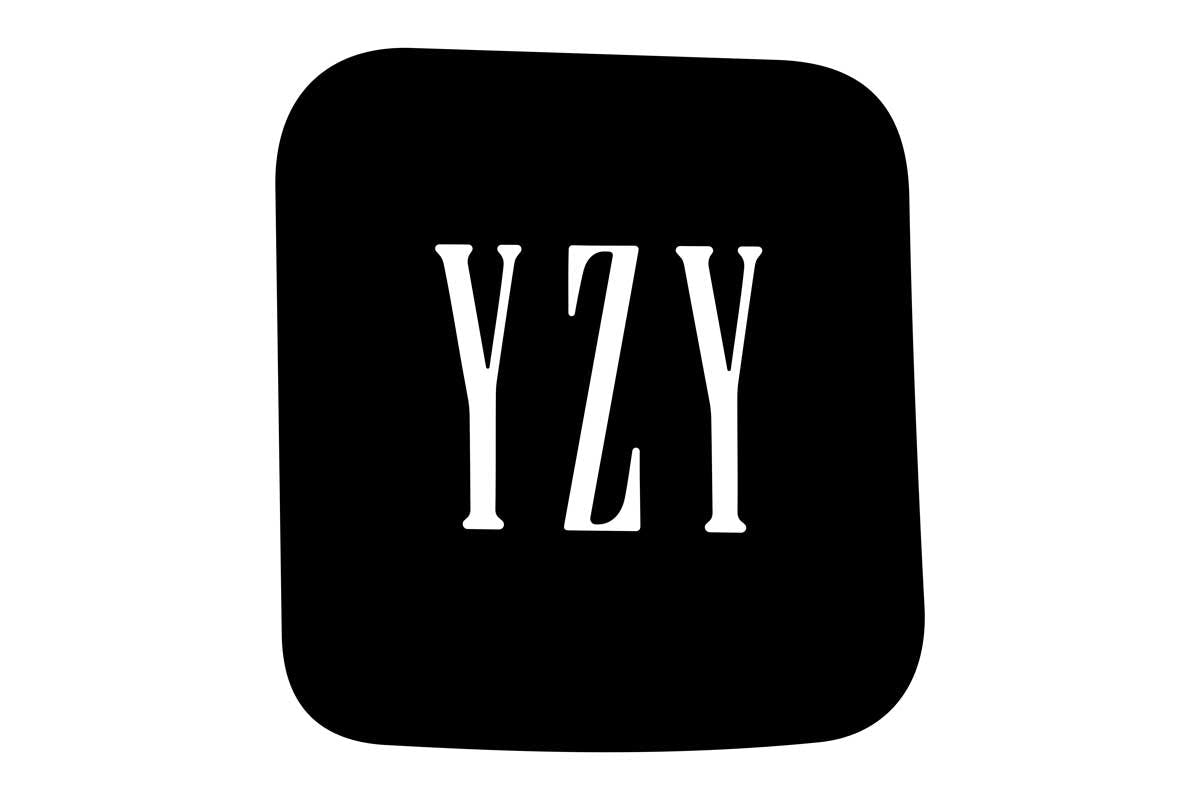 January 7 marked the introduction of YEEZY GAP Engineered by Balenciaga, complete with a new logo. Kanye's mononymous pal Demna was introducing Balenciaga to YEEZY GAP in a big way.
Presumably, that is: nothing about the three-way tie-up had actually been revealed aside from the fact that it actually existed.
January 11
The music video for Kanye's "Heaven and Hell" acts as the debut YEEZY GAP ad of sorts, highlighting the return of the black YEEZY GAP hoodie.
February 20
Like so many other Kanye-related endeavors, the YEEZY GAP Engineered by Balenciaga collection arrives without warning.
Showcased in a stylized lookbook, the impressive spread of hoodies, jackets, T-shirts, and jeans only partially dropped in the initial YEEZY GAP Engineered by Balenciaga release on February 23.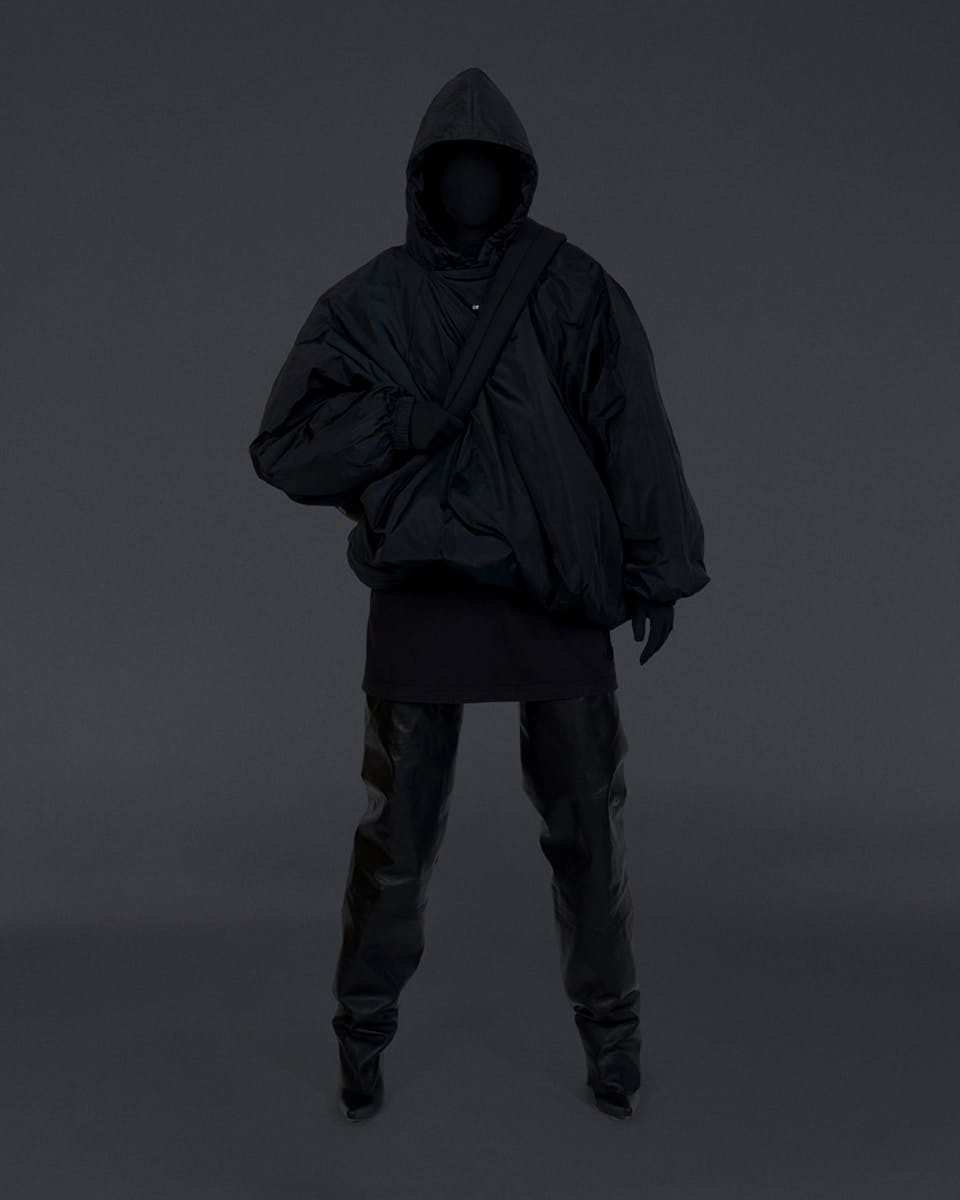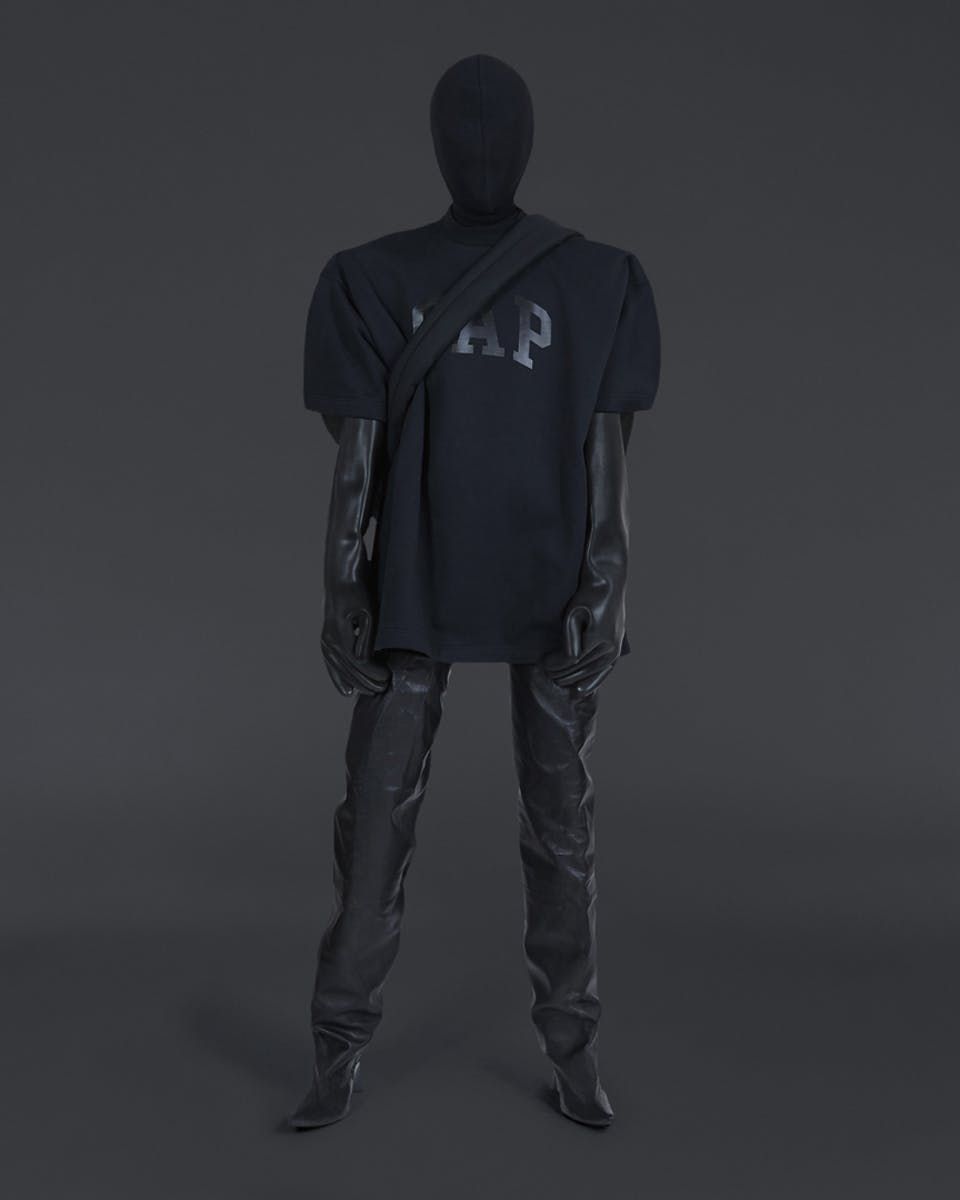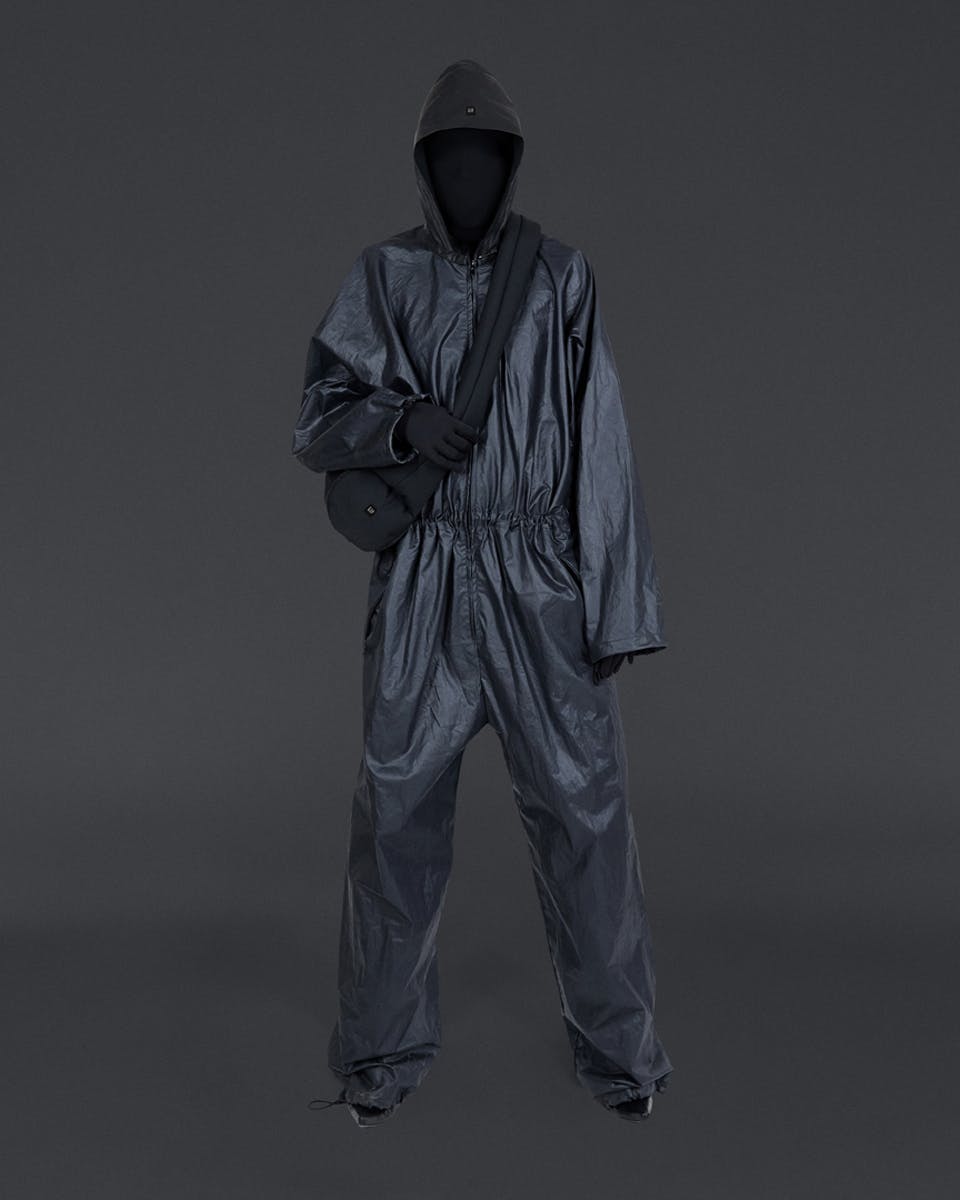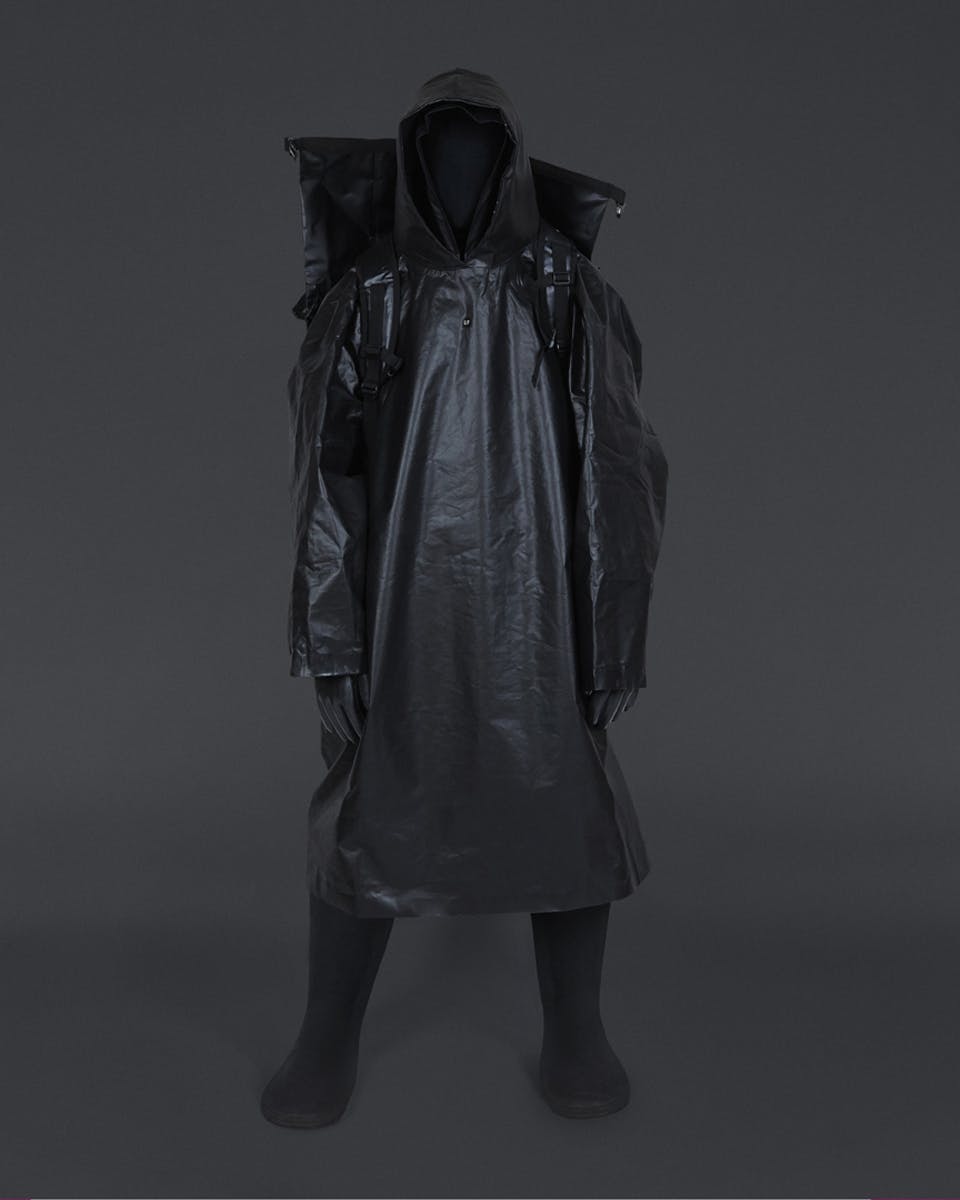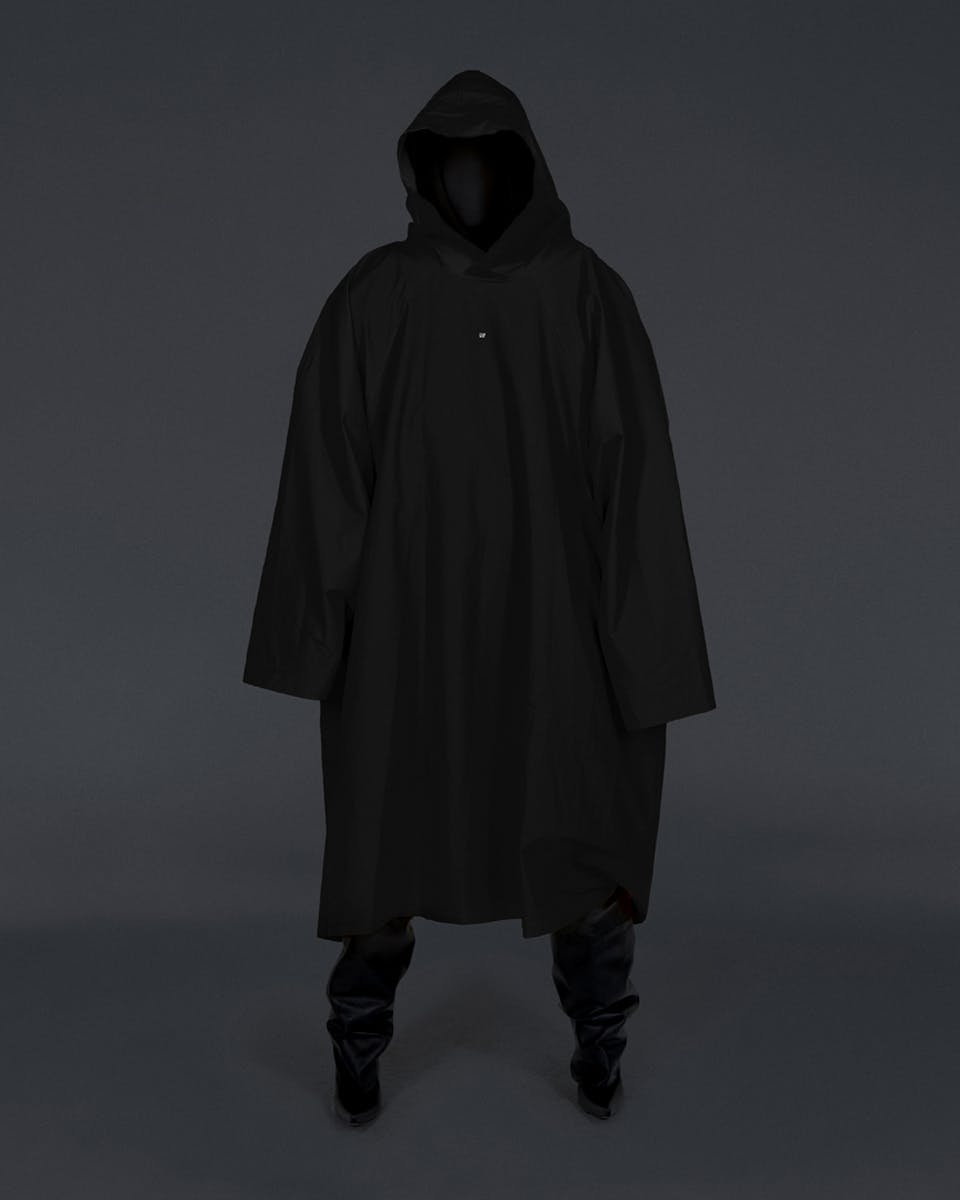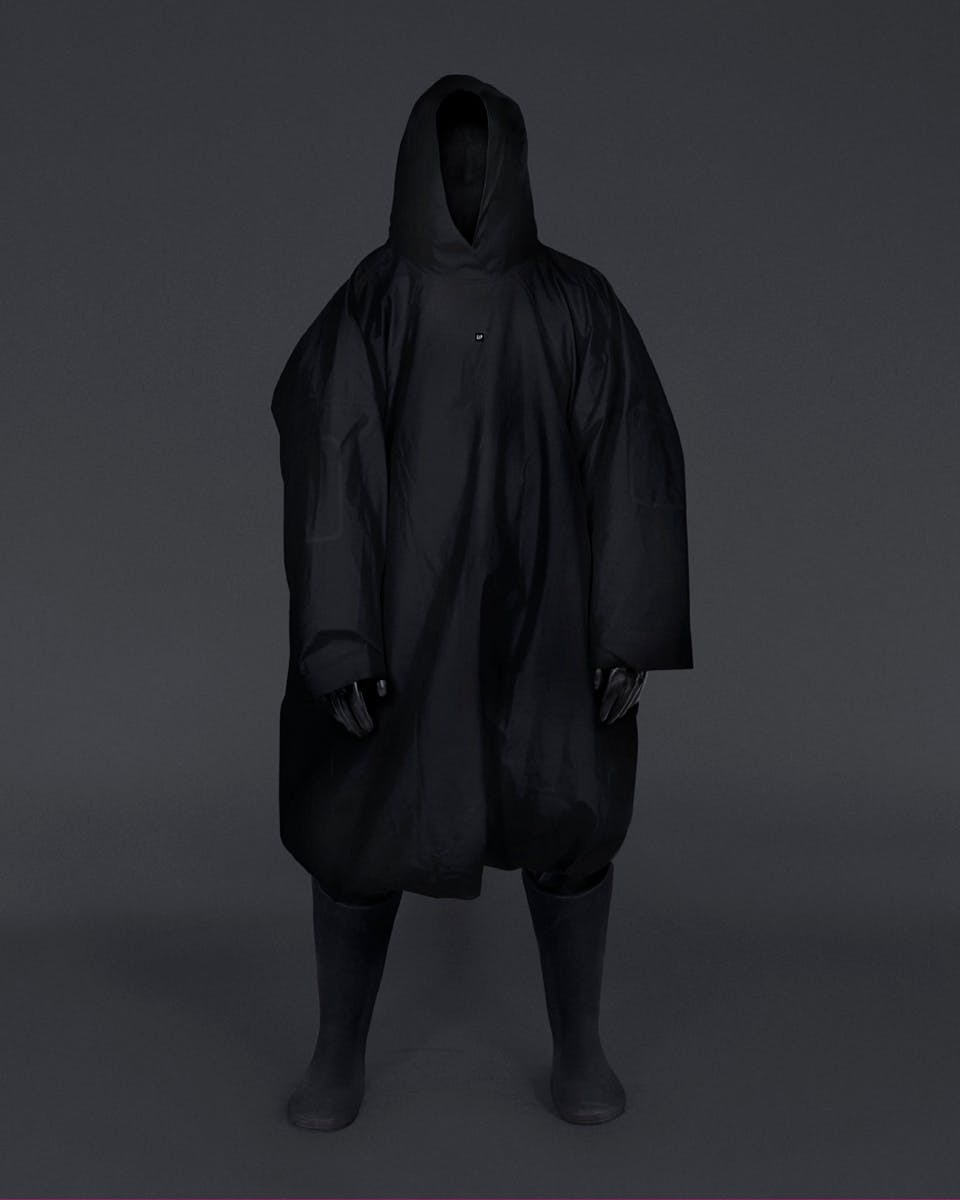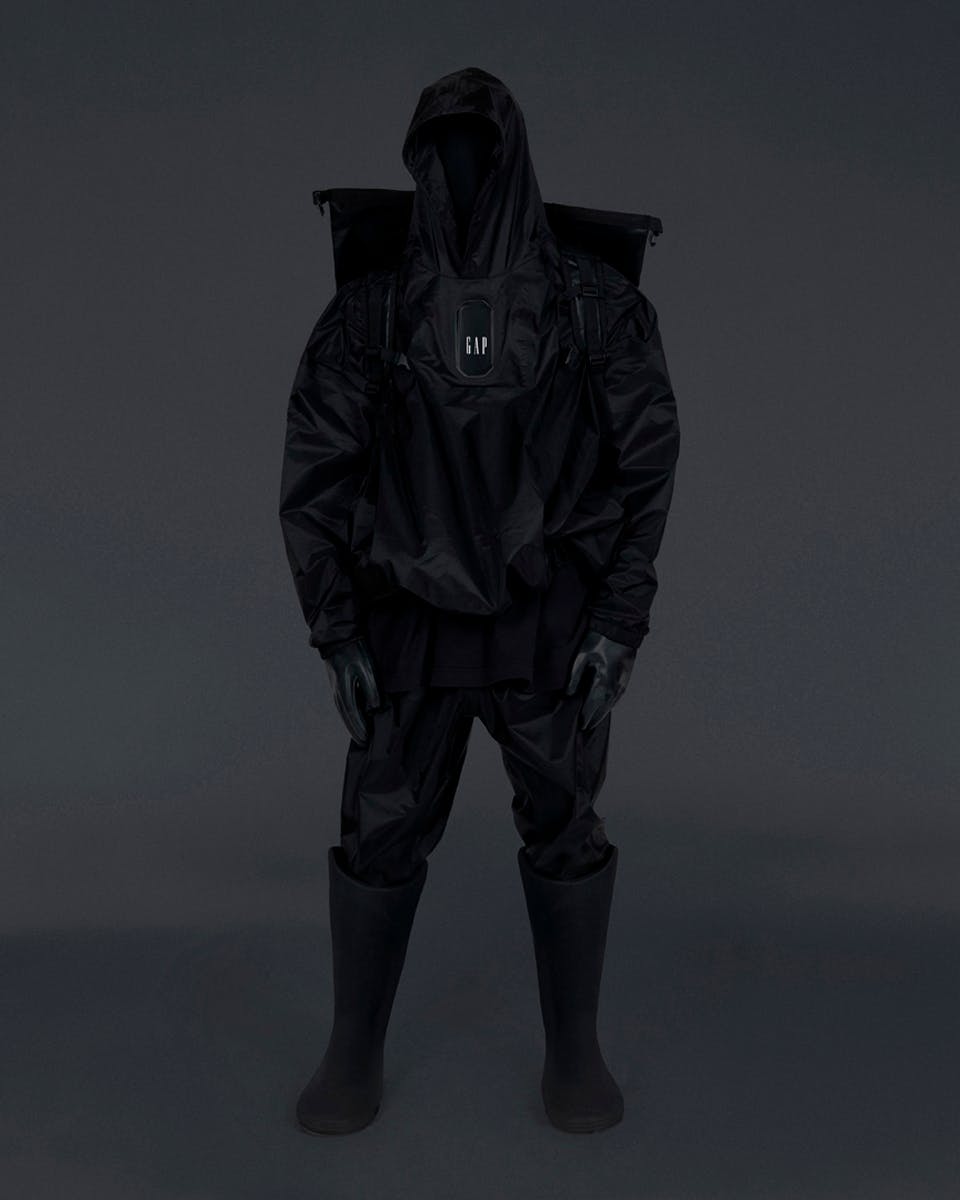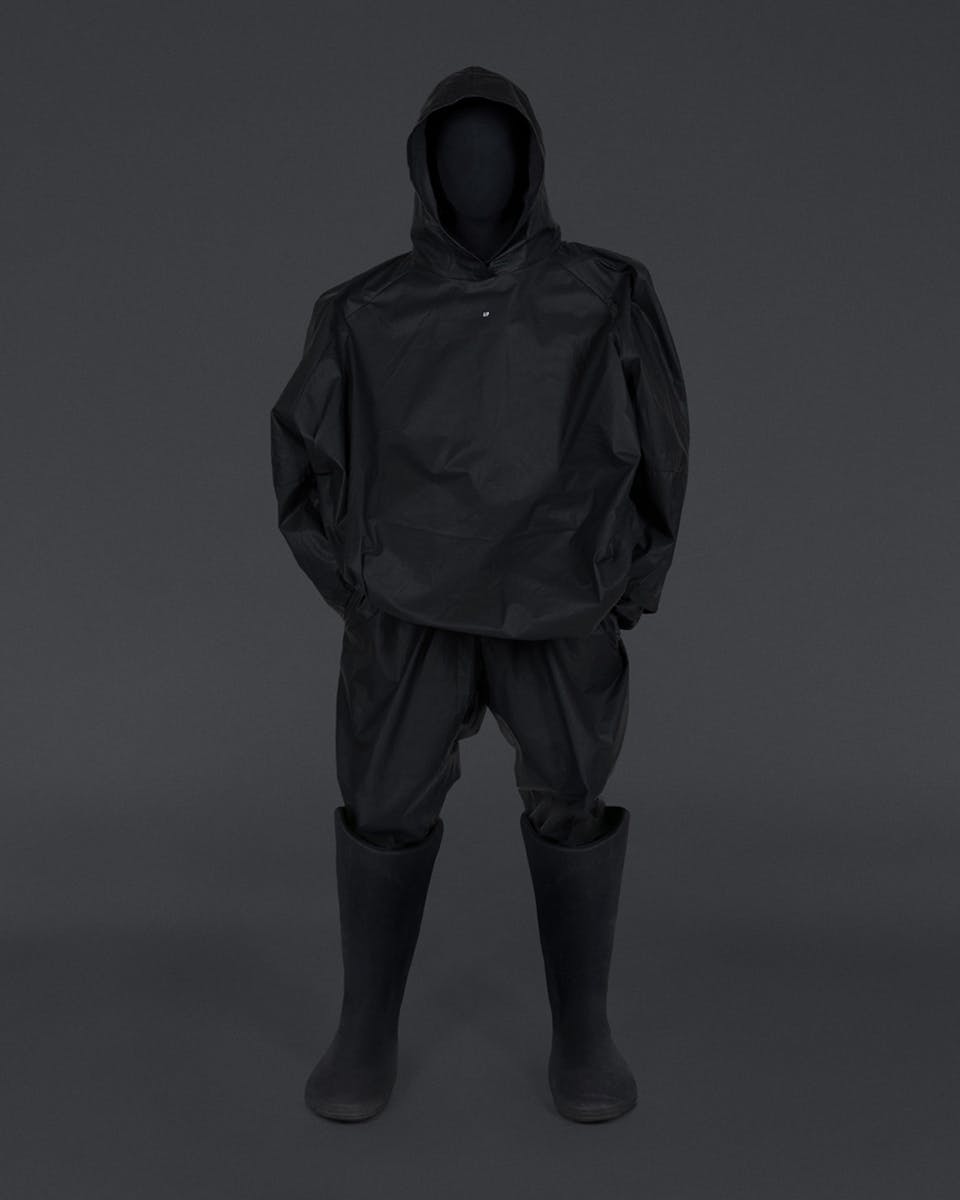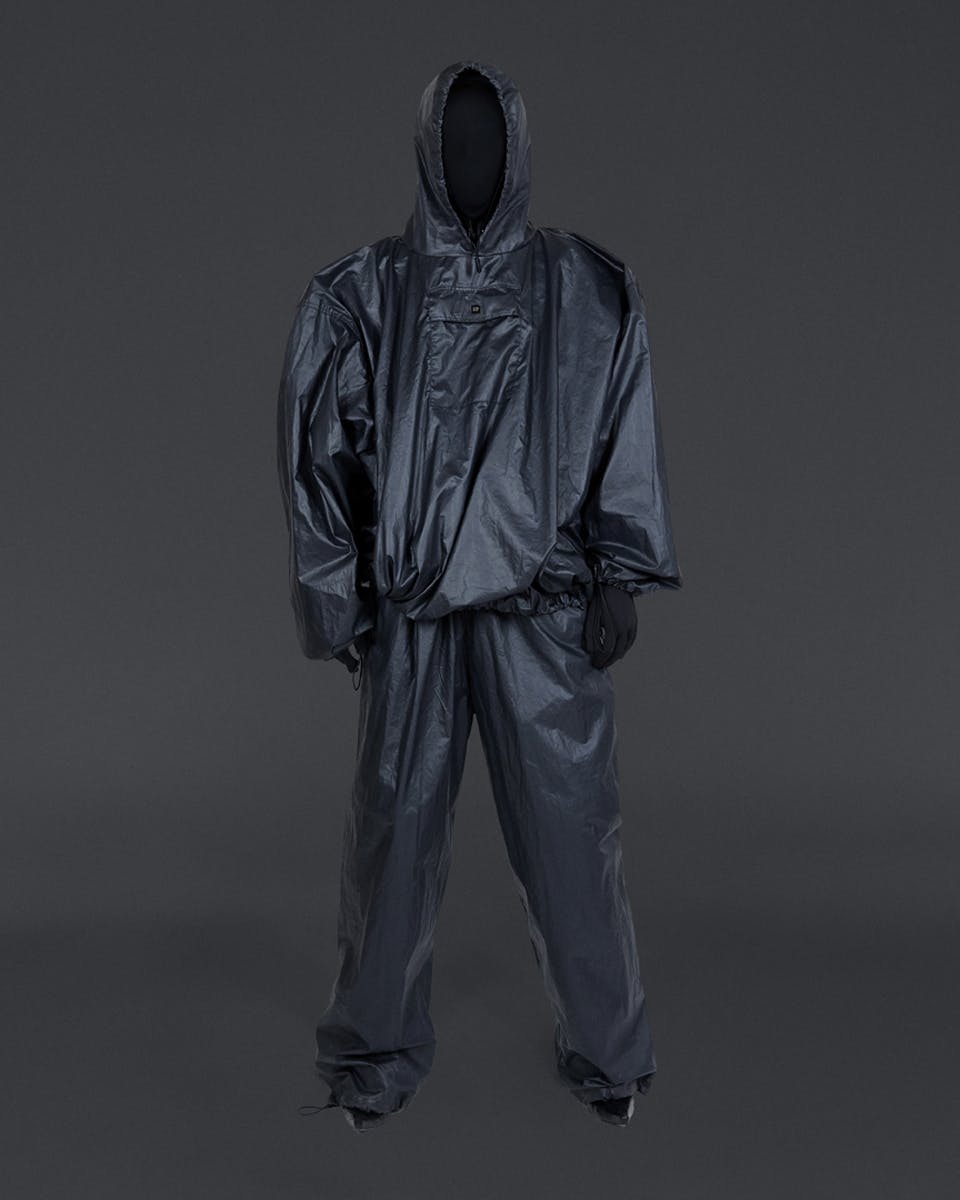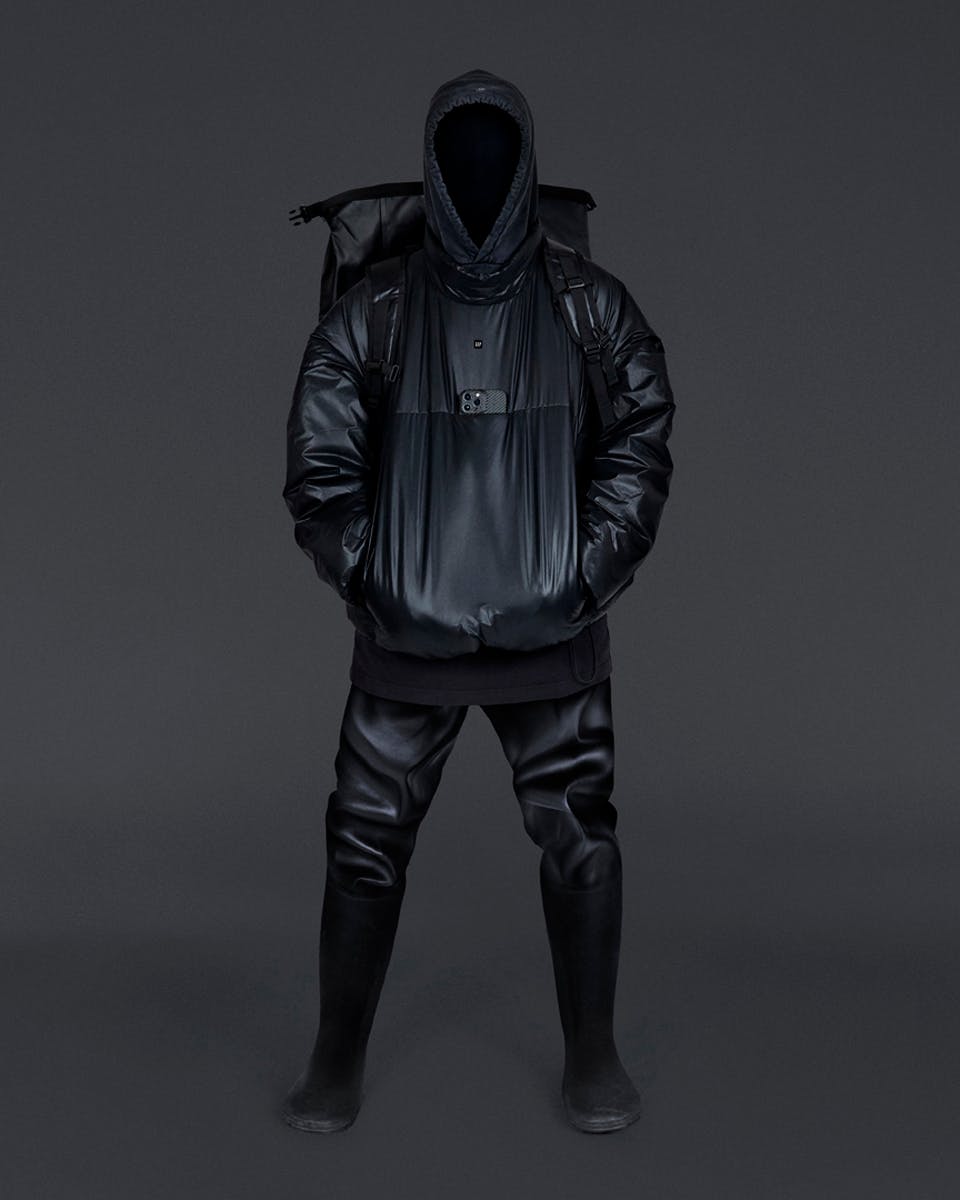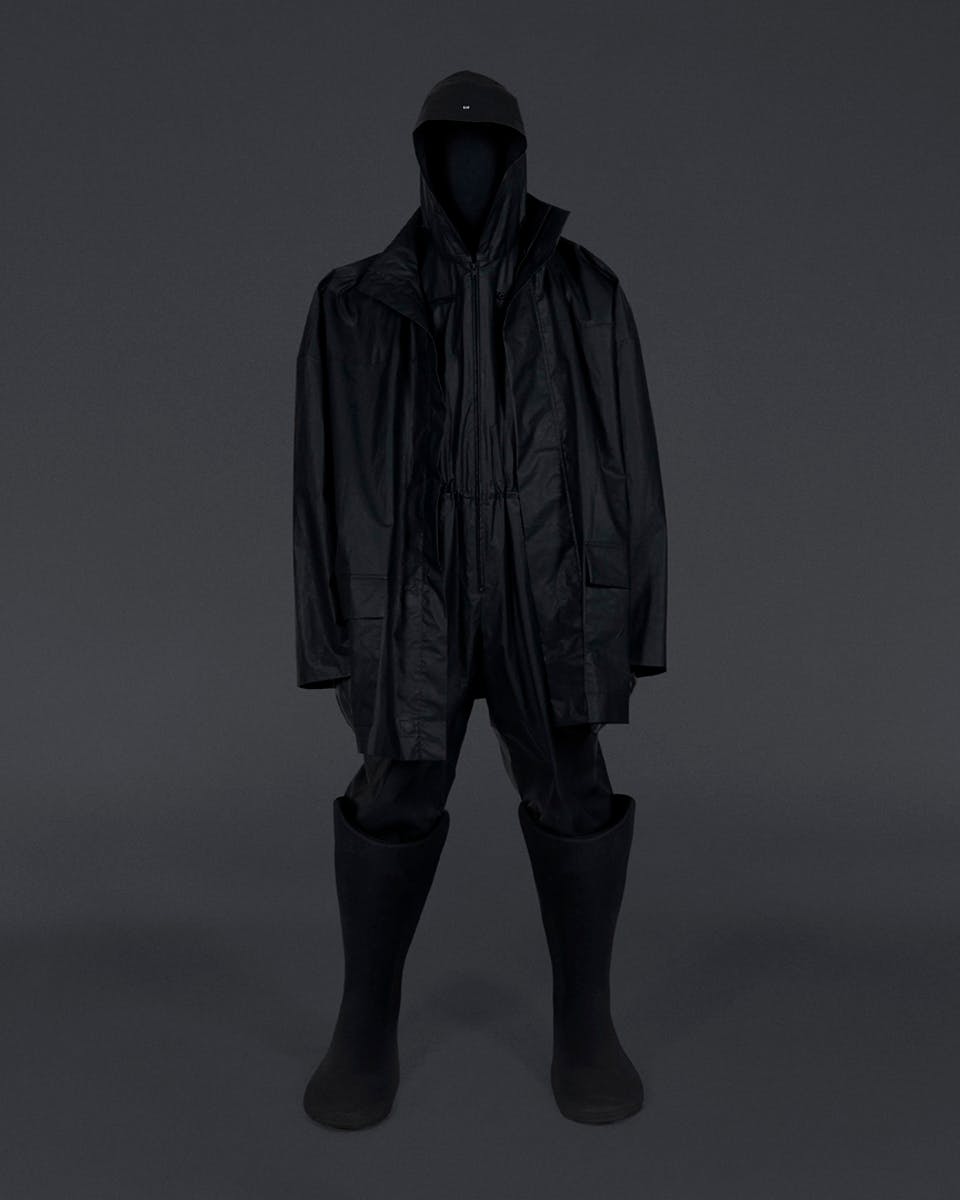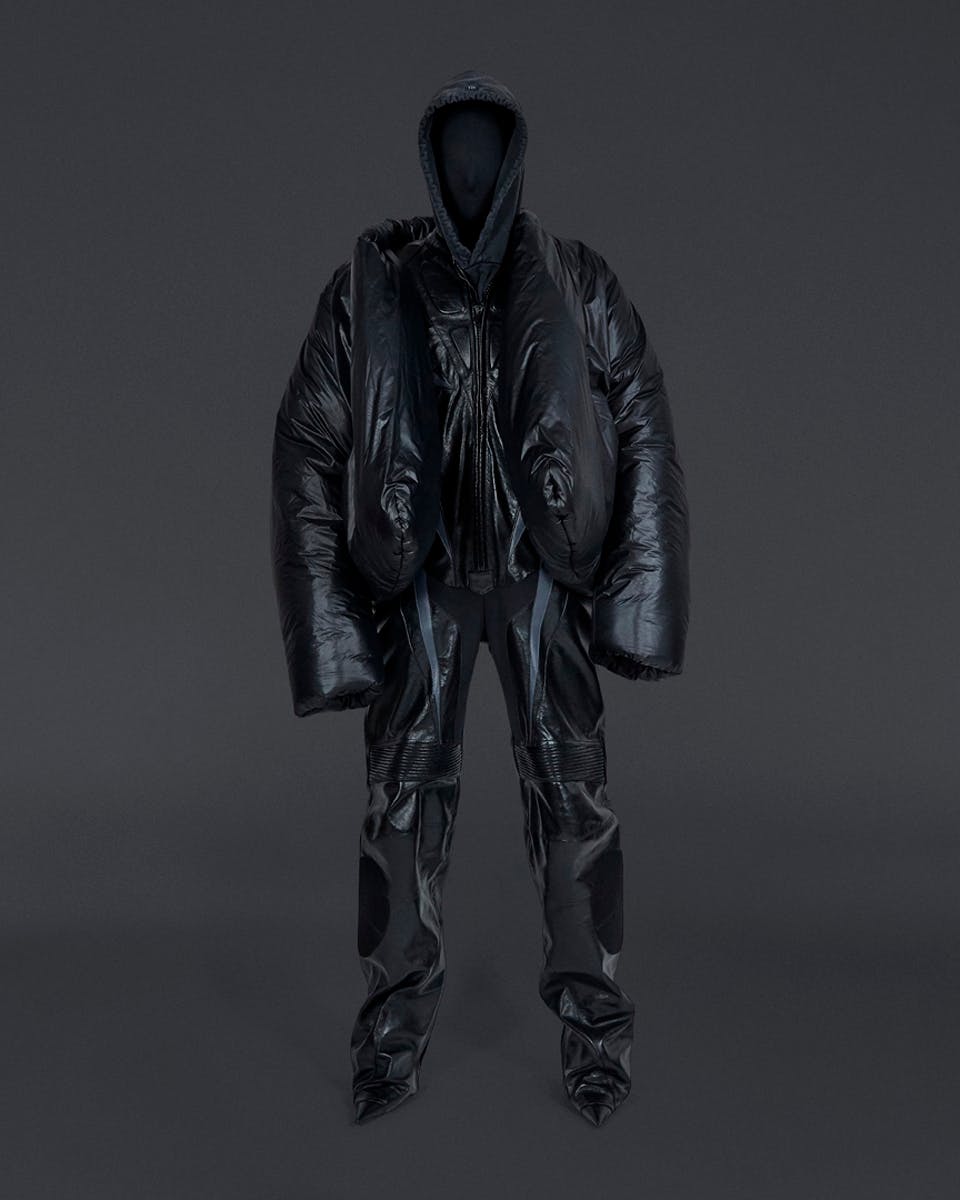 Presumably, the stuff that didn't release — which includes pullover anoraks, giant bags, and thigh-high boots — will be available in future YEEZY GAP Engineered by Balenciaga drops.
February 23
YEEZY GAP Engineered by Balenciaga launches and it's YEEZY-monium all over again, selling fast on Farfetch and YEEZY GAP's website.
Resale prices swiftly fluctuate from just below retail to several times the original price, even before the goods shipped out (they were only up for pre-order, as usual).
Much of it is still made in America, notably.
May 8
After a relative dearth of YEEZY GAP and Kanye news aside from his fling with Chaney Jones, new YEEZY GAP Engineered by Balenciaga information emerges — how else? — suddenly.
As part of the rollout to promote the music video for "Life of the Party" from DONDA 2, YEEZY GAP announces a May 25 release date for the next YEEZY GAP Engineered by Balenciaga collection.
Considering that Ye has been spotted wearing some of the unreleased YEEZY GAP Engineered by Balenciaga items (phew, that's a mouthful) in recent photos with fans and Jones, it's pretty reasonable to expect that he's wearing samples of the items dropping in the forthcoming collection.
Certainly wouldn't be the first time Kanye's done that — he often wears brand new YEEZYs and even YEEZY GAP stuff just before it all sees wider release.
May 25
Drop day came round once again, as the latest round of YEEZY GAP Engineered by Balenciaga was planned to release online via the YEEZY GAP web store, Farfetch, and new stockists Mytheresa and LUISAVIAROMA.
However, the drop was postponed until May 27 in response to a school shooting in Uvalde, Texas.
May 27
Finally, drop day again.
The second YEEZY GAP Engineered by Balenciaga collection releases online and sells swiftly, despite mixed response from fans.
July 11
YEEZY GAP pre-orders continue as GAP CEO Sonia Syngal, the woman who brought YEEZY GAP to life, steps down.
July 20
A new YEEZY Instagram account appears, foretelling imminent YEEZY GAP drops.
Ye unveils a redesigned YEEZY GAP store in Times Square, the first GAP store to stock YEEZY GAP IRL.
It was promptly mobbed by fans.
Anyone jealous of New Yorkers didn't have to wait long for some justice, though.
July 23
YEEZY GAP drops at GAP stores across America, abetted by a fleet of vans delivering YEEZY GAP to major cities.